Five Football Fans Weigh in on the 2014 World Cup in Brazil
We're days away from kicking off the 2014 World Cup in Brazil. As the world tunes in to the opening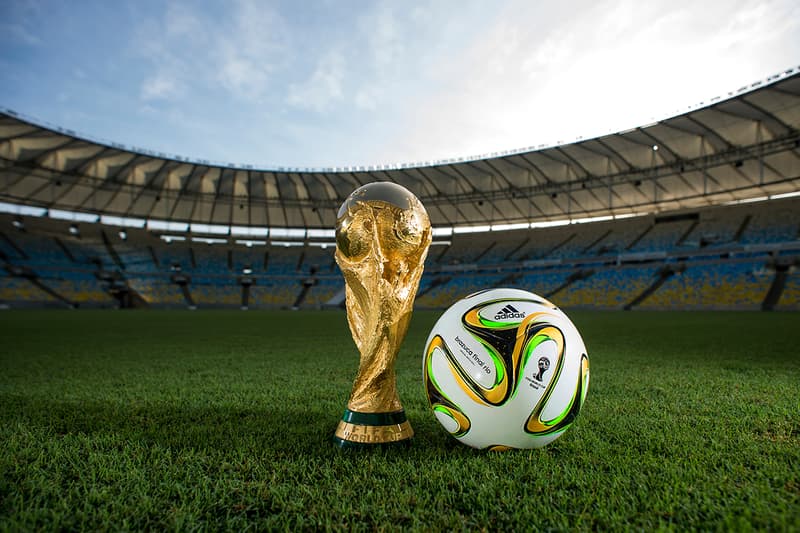 We're days away from kicking off the 2014 World Cup in Brazil. As the world tunes in to the opening match between host nation Brazil and their European rivals Croatia, we examine the relationship between football and some familiar names and faces within our realm. The likes of James Bond, Andy Chiu, Jey Perie, Gerhard Stochl and JP Plunier have each maintained a fruitful bond with the sport. While not all have turned their passion directly into a full-on footy-based job, football has, nevertheless, remained an important part of their lives and has effectively become intertwined with their lifestyle. We spoke with the group about their initial experiences playing football, the intersection of football and fashion, and of course their favorites for the 2014 World Cup.
---
What was your first experience with football? What was your best experience?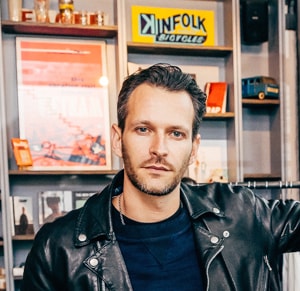 Jey Perie
As far as I can remember my first experience with football was during the 1990 World Cup in Italy. My dad had taken me to games months prior to the World Cup but in my mind, the Italian World Cup was the revealing event of a life-long passion for football. Roger Milla stealing the ball from Iguita and scoring in the empty goal was the highlight of my summer. At that time, Roger was living in my hometown and to witness a local hero become a world icon was magical to me.
The best experiences to me are the ones you have in the stadium. The mecca for me is the Nou Camp. On April 14, 2000, my dad, my brother and I drove to Barcelona to watch Barcelona play Chelsea in the second leg of the Champions League quarter final. After losing 3-1 in London, Barça managed to turn things around and win 5-1 in extra time. An incredible experience shared with 100,000 fans. It was the last time I saw Figo play with Barcelona.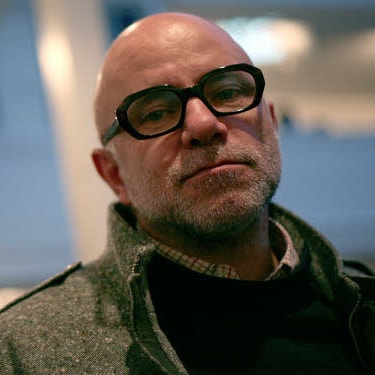 JP Plunier
I've got so many memorable soccer experiences but watching the 1974 final between Holland and Germany on television at my house in Tokyo, and seeing the magic of Johan Cruyff and being at the 1998 finals at the Stade de France are two of the biggest ones.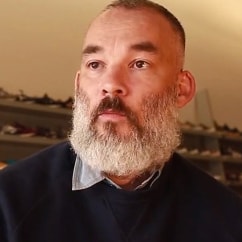 James Bond
My first experience was with my boy Sherm's team and not being really skilled at playing, I thought I could play the angles like American football. I caught a penalty and hand ball, which cost us the game and my teammates wanted to kick me off the team but thankfully I got a second chance. Another great experience was traveling to Italy and getting a chance to be treated to the full pageantry of AC Milan while David Beckham was playing there a few seasons back.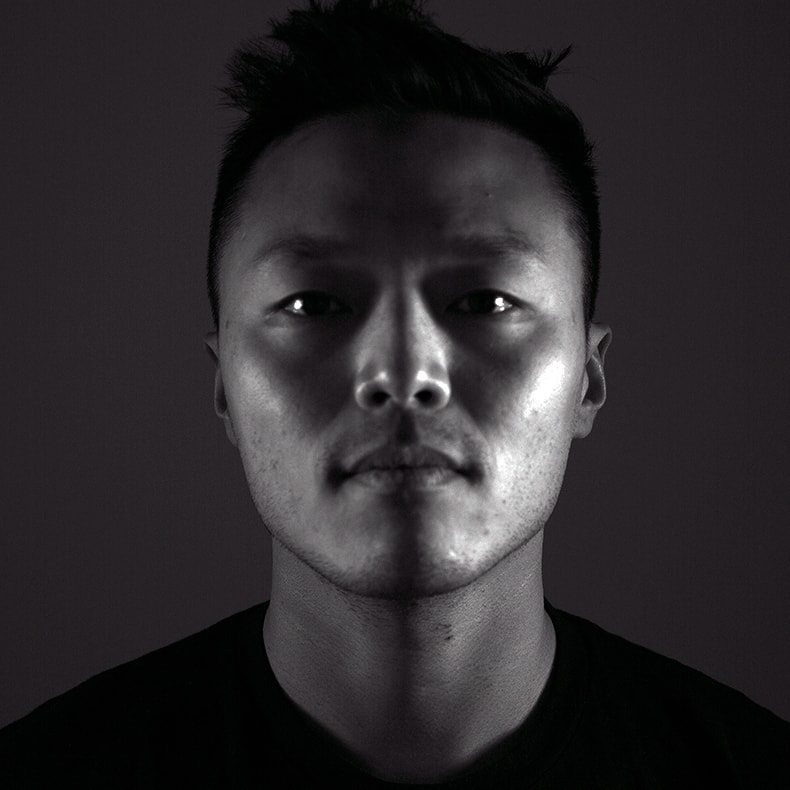 Andy Chiu
My first experience was definitely me being asked as a 4-year-old to join the football club from my hood: SV BERGHOFEN. Ever since then, football has been a very important part of my life. I was born and raised in Dortmund and being a Borussia Dortmund supporter since day one, I have to say that I had a lot of good and of course some bad moments. While a lot of people would say Dortmund winning the UEFA Champions League against Juventus in Turin in 1997 was their favorite, for me the best moment was the game against Deportivo La Coruna in 1994. Even though back then the stadium was much smaller and with less people, for some reason I remember that game being the most energetic one I'd ever been to. Basically everyone in the game went berserk.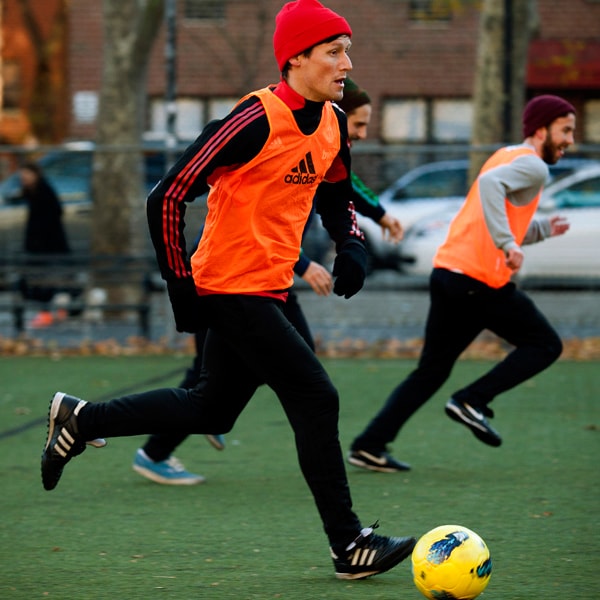 Gerhard Stochl
I was born and raised in Vienna, Austria so like every little kid there I pretty much grew up playing soccer and joined a local club (FC Admira Wacker) at an early age. I remember us all running around trying to chase the ball and not really knowing what we were doing. A fat old coach kept yelling at us and made us do situps when we misplaced a pass. It was kind of odd. But there was one kid who was a thousand times better than everyone else. It's weird how clearly I still remember that even today. He could juggle the ball endlessly, shoot when he actually meant to, and more or less run circles around everyone else. We ended up sitting next to one another in grade school and the little boy (whose name was Markus Scharrer) pretty quickly moved to a bigger and better team in Vienna. He ended up playing professionally and winning the Austrian championship. The whole experience helped me rule out entertaining dreams of a professional soccer career before I even hit my teens. I realized later that was kind of a blessing, and it eventually led me to skateboarding which was of course positively life-changing.
---
---
How do you feel about the growing intersection between the sport itself and lifestyle such as fashion and street-ready footwear?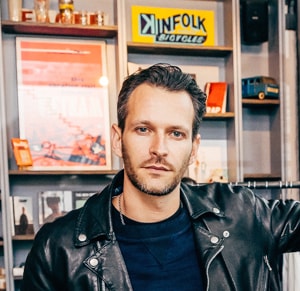 Jey Perie
I think that in Europe, football has always had a huge impact on streetwear and youth culture, much in the same way basketball influences streetwear here in the U.S. It's part of the popular culture and every kid can relate to it. I'm personally not a huge fan of football-inspired street-ready footwear for aesthetic reasons. But it's very logical to see more kids influenced by their favorite athletes; they are the icons of our generation, much more so than movie stars, and what they endorse will automatically have repercussions on how our youth dress, act and play.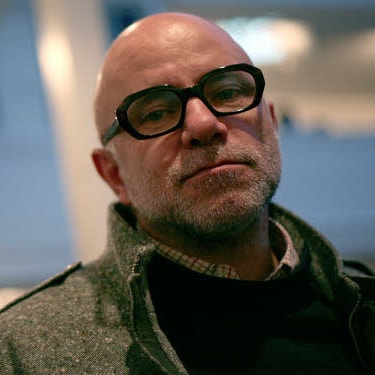 JP Plunier
The hipsterization of the game has come about when 12-year-olds are deciding what shoe is cool on Facebook and dads are trying to keep up with their kid's newfound passions by watching too many games on cable. Many good things are coming out of this but the ultimate peak was 1970s Euro football style from the kit down to the adidas Gazelle, which due to its simplicity and bang can never be surpassed.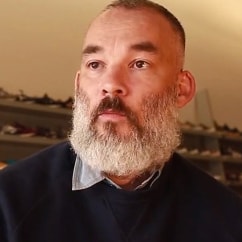 James Bond
Today's players are financially empowered and big on social media and streetwear. Instead of wanting to be rappers they want to be clothing designers. A lot of the young players have so much time to study the industry that at times they are more versed in it than the actual people involved.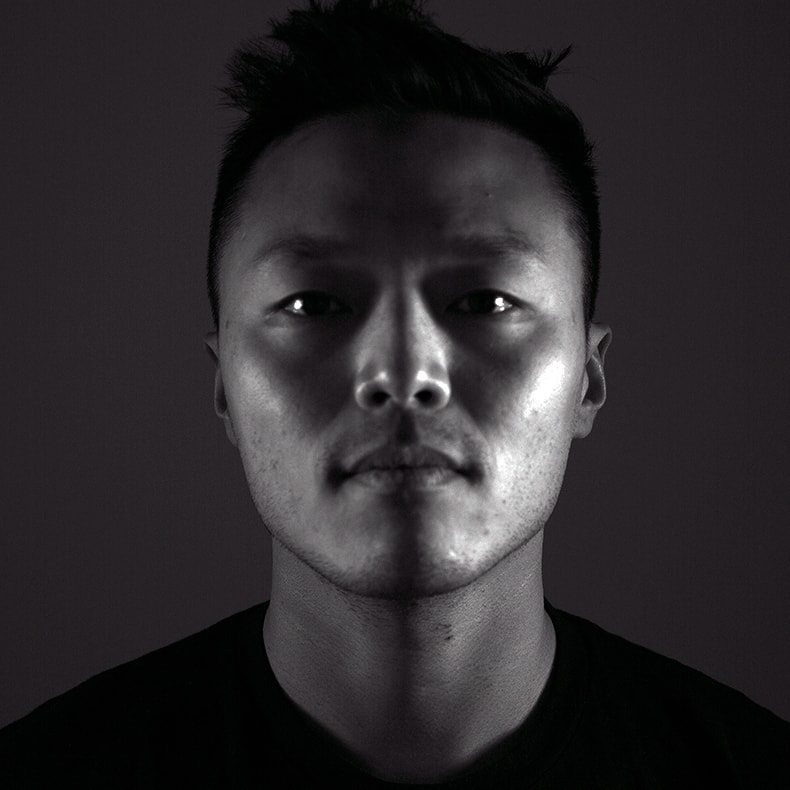 Andy Chiu
At the end of the day I think it is logical and inevitable that the two intersect. I mean we as human beings have to wear clothes and shoes and are always looking to carve out our own individual style, and that really derives from everyone's individual environment and needs. I take myself as a example: I combine functional pieces with more fashionable pieces to create a style that suits me personally.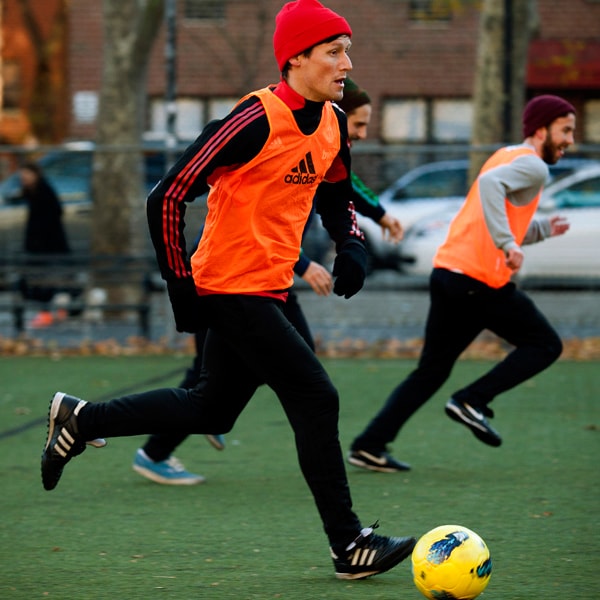 Gerhard Stochl
Well, it's actually something we (at the Chinatown Soccer Club) have firsthand experience with. Back in 2008, adidas gave us the chance to design our own soccer shoe. Initially, their plan was to have us customize an expensive cleat. As a club, that was somewhat removed from what we envisioned as the ideal footwear for what we were doing. For starters, we play on pretty hard turf ground here in New York so cleats don't make much sense. Besides, we banned them from our games anyway since it's really not fun getting your metatarsal cracked in half because somebody accidentally steps on you with one of those crazy bladed boots during a friendly kickaround. Plus, we wanted a sneaker that we could wear while riding our bikes to the pitch. Or skateboard to the corner store. And obviously be able to kick around in. Essentially, be the one pair of shoes you'd need to bring if you went on a trip somewhere. We ended up settling on one of the lesser known Top Sala models (an indoor soccer shoe) and applying some low-key branding elements to it. adidas was cool enough to let us do that and worked with us on making sure that the shoe hit all the right spots. They were only made as a small run but some of our members still wear them today.
---
---
Who are you cheering for this World Cup?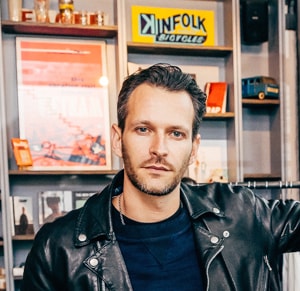 Jey Perie
I think the World Cup trophy will stay in South America after July 14. Brazil and Argentina have, in my opinion, the strongest chances. My heart would always be on La Roja (the Spanish national team) but this year, I believe we'll have a non-European winner.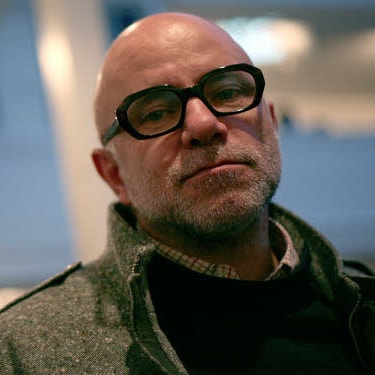 JP Plunier
France of course, I cheer for them even when they go on strike.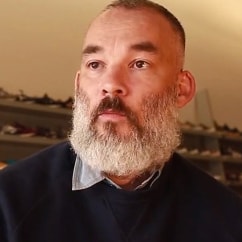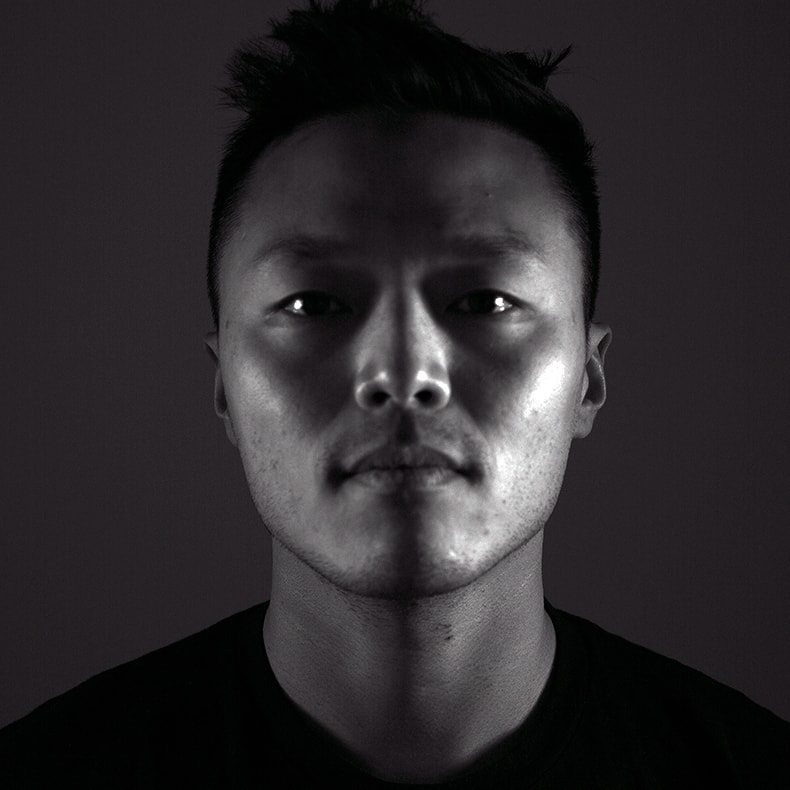 Andy Chiu
There is no question that I cheer for Germany. Being born in such a football-focused country there are no other options. Besides that I wonder how someone can cheer for a team that has nothing to do with oneself.
I think there are specific requirements that qualify oneself as a fan of a country or a team. People discuss with me all the time about clubs and teams and tell me this and that but have never been to "their" club's stadium. I am very strict with those requirements because I hate people supporting teams without foundation or reason.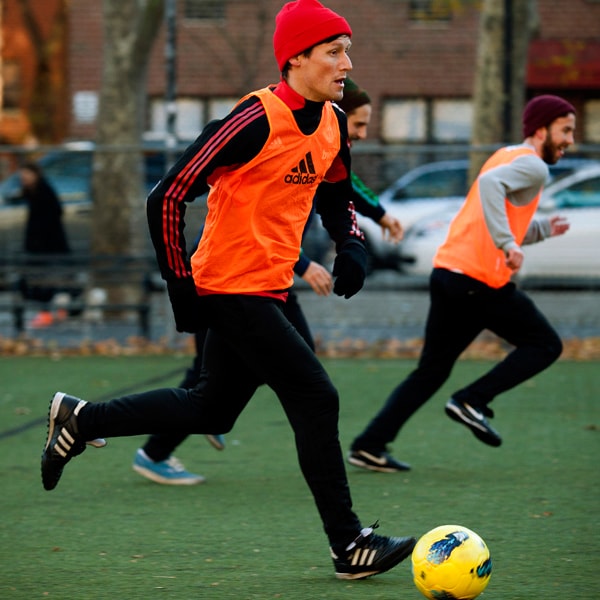 Gerhard Stochl
The Germans. Most of my (Austrian) countrymen make a point of hating their big neighbor (and its team), opting to instead cheer for Spain, Brazil or Holland. It's quite bizarre. Having lived in Germany for a few years myself, I'm at peace with its people. Especially nowadays, when they put forth a young, multicultural squad that plays entertaining and technically brilliant attacking football.
---
---
The player you're most looking forward to watching in this upcoming World Cup?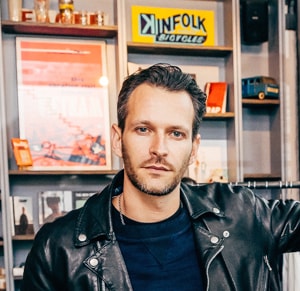 Jey Perie
Messi, without a doubt. He brought us so much joy the last eight years with Barcelona, I just want him to fulfill his dream with La Albiceleste. Every generation needs a legend; for the Messi legend to be complete, he needs a World Cup title.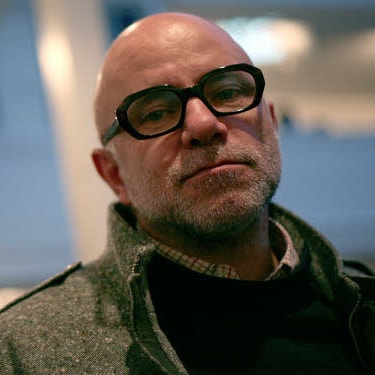 JP Plunier
My favorite players are Asamoah Gyan for being the Dark Star who can do anything, Mathieu Valbuena for his energy, Anrdrea Pirlo for his intelligence, and Zlatan Ibrahimovic for his absence.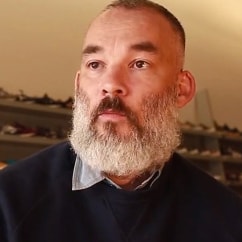 James Bond
Omar Gonzalez. I requested to work with him as he is a member of the home team LA Galaxy and a really good U.S.-born player. My kid wants to be him now every time he suits up to play for his club.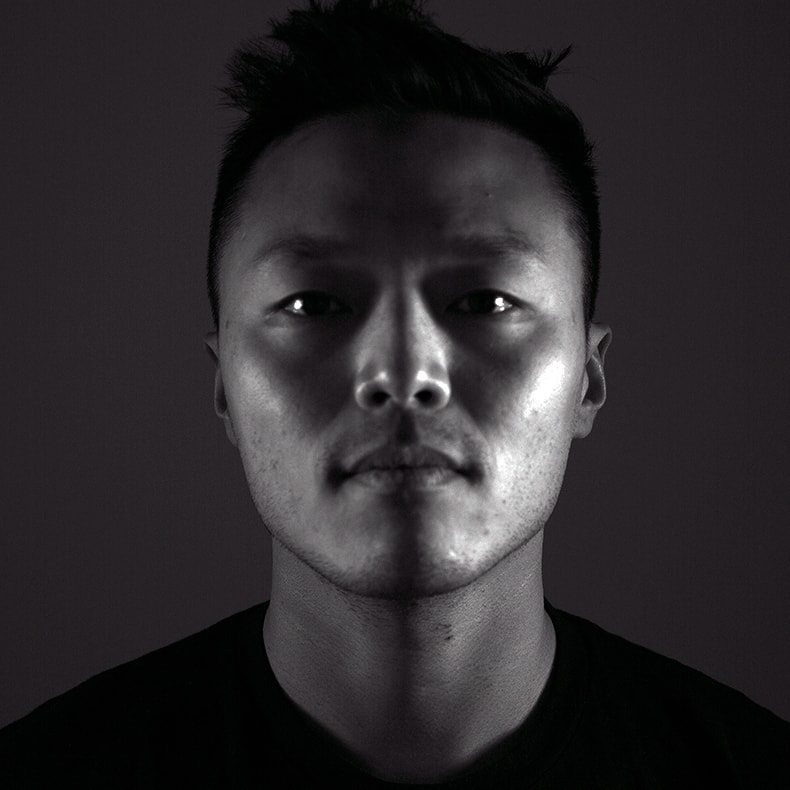 Andy Chiu
I'm disappointed that Ronaldinho was not chosen, he was a true god. My favorite players are Marco Reus and Kevin Großkreutz because both are Dortmund natives and they have really integrated themselves well with the team.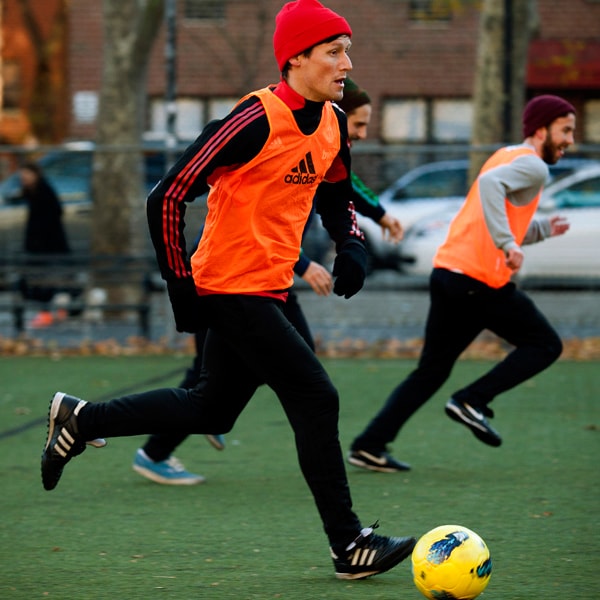 Gerhard Stochl
Too many to count! That being said, my mind seems to always wander towards Mesut Özil. He's sort of like the Tom Penny of world football. That's a skateboarding reference, obviously, but anybody who can make something that's ridiculously hard look effortless will always be near the top of my list.
Join Our Discussions on Discord
The HYPEBEAST Discord Server is a community where conversations on cultural topics can be taken further.