Toby Feltwell Opens Up On His Career with Mo' Wax, A Bathing Ape, Billionaire Boys Club and C.E
Not often do you hear Japanese fashion and British grime music spoken about in one mouthful – not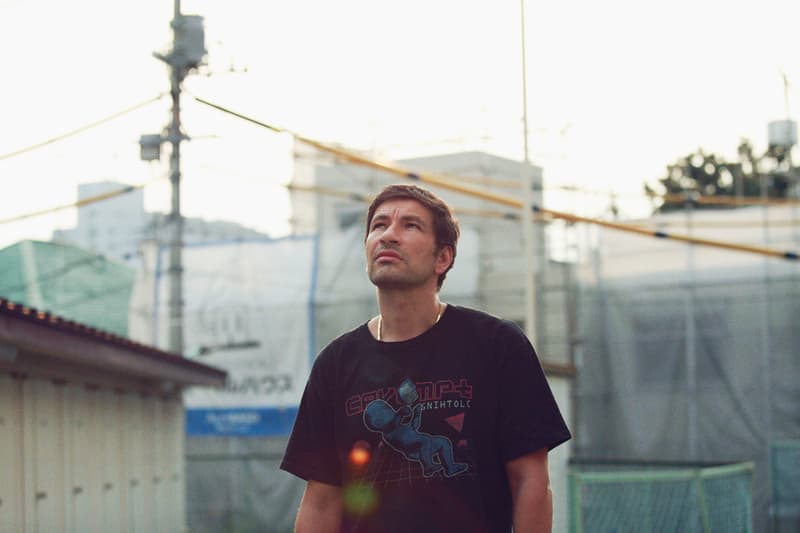 Not often do you hear Japanese fashion and British grime music spoken about in one mouthful – not unless it's spoken by Toby Feltwell. Rarely making press appearance, Toby Feltwell may not be a name immediately called to mind in streetwear, yet a glance at his resume shows a man who's been diligent in turning the wheel to some of the culture's most illustrious brands. In this retrospective interview with Sex Magazine, Feltwell speaks on his early fascination with skateboarding and hardcore music, how it led to his affiliation with London's Slam City Skates, and subsequently a role as A&R for iconic labels Mo' Wax and XL. Furthermore, Feltwell speaks on befriending NIGO, his role in consulting for A Bathing Ape and Billionaire Boys Club — interpreting early conversations between NIGO and Pharrell — and starting C.E with Sk8thing. Aside from in-depth accounts of his comprehensive career thus far, we also see compelling clips such as album artwork of NIGO's "Kung Fu Fightin'" release on Mo' Wax and C.E's 2014 spring/summer campaign. Enjoy the insert below and head to Sex Magazine for the full piece.
How did you end up working with Nigo?
Nigo had been asking me to go and work in Japan for a while—probably because he figured that Mo Wax was on its last legs. I wasn't ever sure about living in Japan so I was reluctant to do it. Once I finished law school, knowing that I had to leave XL and go into this law thing eventually, I figured I would just do Japan for six months. I knew that Nigo would look after me and it was bound to be fun if nothing else.

Why did he want you to come to Japan?
He had just hit a plateau in his career. He'd accomplished more than anyone expected and he'd sort of run out of ambitions. He'd built an amazing house, the business was running fine but he was in a bit of a funk. He's a very ambitious person and without having a direct, immediate goal, he lost the enthusiasm for a lot of things.  I think my coming was kind of a good distraction for him.

What would you guys do?
We spent a lot of time together not really doing work—just buying lots of records and talking shit all day. Buying records was super important, though. We would go record shopping twice a week which meant every record shop, checking out everything that was new. That was the key process while I lived in Japan; record shopping, driving around, talking about stuff, trying to work out what to do next.

Did he have any vague goals?
He had an ambition to open a store in New York, but was being discouraged by a lot of people in the company. There was a general feeling in that they had come so far that they didn't want to try something that they might not be able to pull off and fuck up. Since opening a tiny shop and deciding to print some t-shirts BAPE had become a success, step-by-step, bigger and bigger. When you get to a certain level it gets more conservative and people are more worried about taking risks.