Pharrell To Join NBC's 'The Voice' As Coach Next Season
Continuing to add to his long list of achievements, Pharrell Willimas has tacked on yet another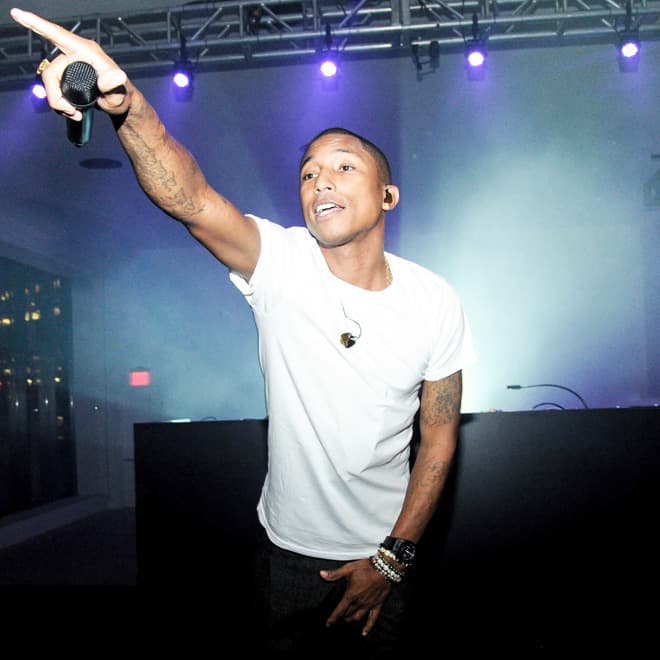 Continuing to add to his long list of achievements, Pharrell Willimas has tacked on yet another accomplishment as talented producer/singer has officially been named as a coach for NBC's The Voice's upcoming season. The reality competition series is entering its seventh season, and with singer Cee-Lo Green departing from the show Williams we be taking his spot, as confirmed by the show's Twitter account.
Okay, we can OFFICIALLY say it! WE ARE SO #HAPPY to announce PHARRELL WILLIAMS = #NewVoiceCoach for SEASON 7. pic.twitter.com/GayqbMeU1l

— The Voice (@NBCTheVoice) March 31, 2014
NBC boss Paul Telegdy shared a statement on his brand new addition, going on to say following:
It's been a huge year for Pharrell, with recognition for his contribution in the world of music — the Despicable Mefranchise soundtracks, his Oscar-nominated song "Happy" and his Grammy-winning collaboration with Daft Punk on the breakout dance hit "Get Lucky." His dominance in record sales in 2014, coupled with his incomparable accomplishments in the world of fashion and design, make him an irresistible addition to The Voice family. He has already made a considerable impact as a mentor, drawing on an impressive track record as both a producer and performer. It is a perfect fit for The Voice as we evolve and reach for new heights with this franchise.
No word as to whom the remaining coaches for next season will be, but the names should be revealed sooner than later. Season seven of The Voice will debut this fall, let us know if you'll be tuning in.