Fashion and Food: How the Worlds are Intersecting with Dr. Romanelli, Joy Yoon, Foodbeast and Yardbird
Several years ago, I remember reading somewhere that quoted chefs as being among the new "rock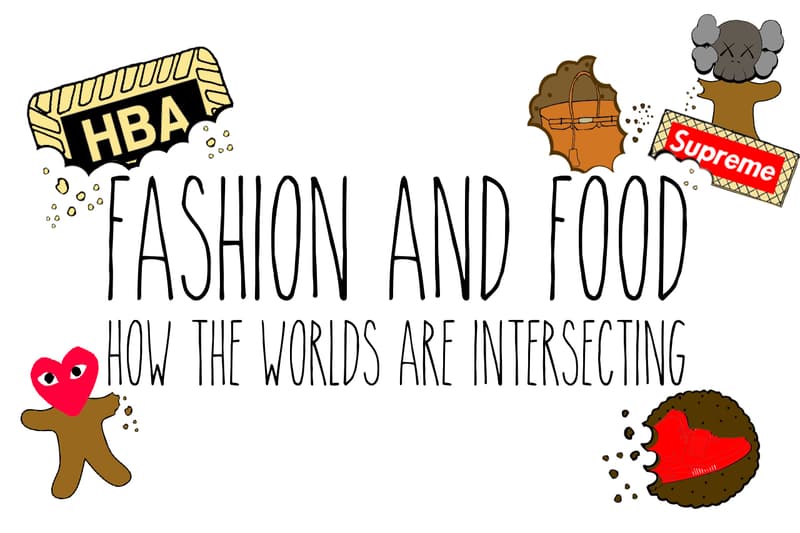 1 of 5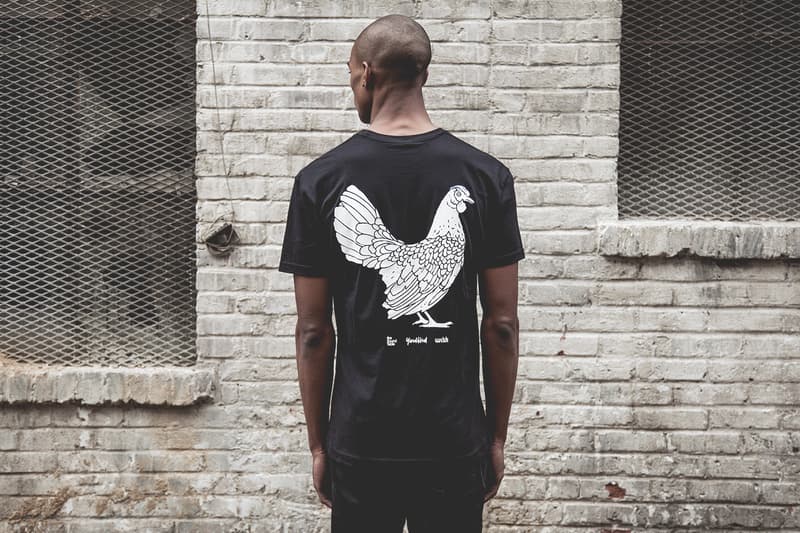 2 of 5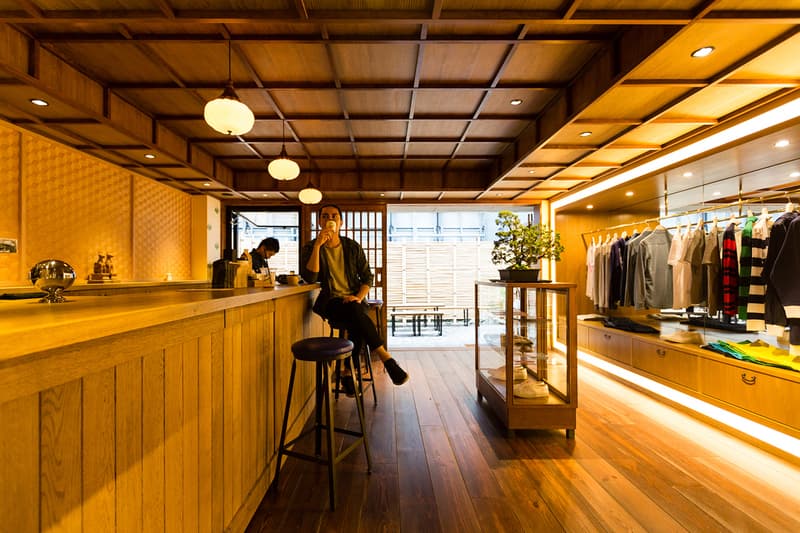 3 of 5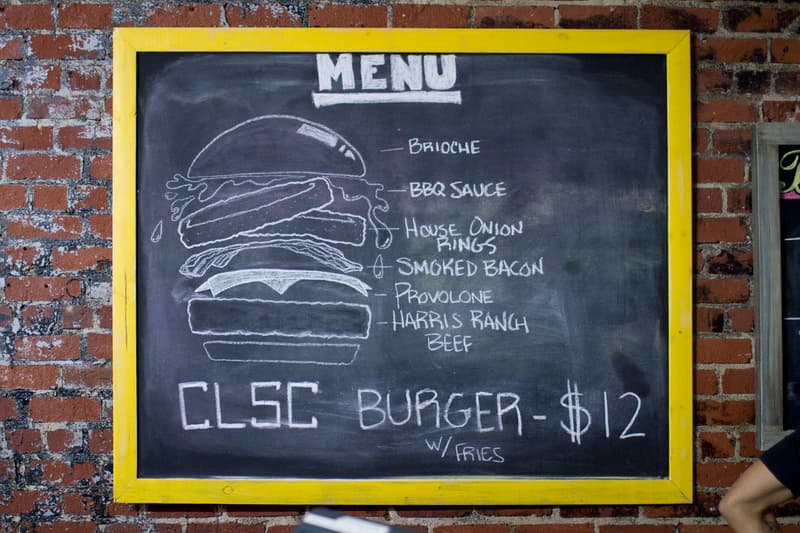 4 of 5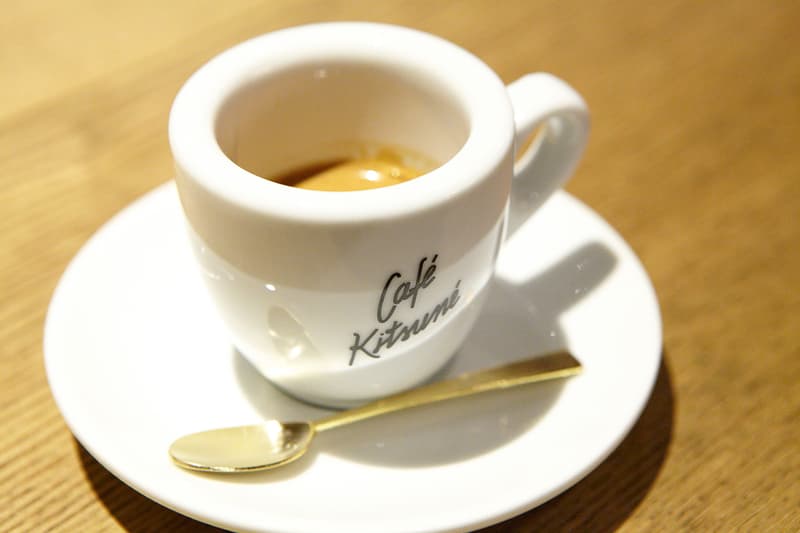 5 of 5
Several years ago, I remember reading somewhere that quoted chefs as being among the new "rock stars" of our generation (alongside tech founders and creatives). There's no doubt this has become a dominant point of conversation across the cultural spectrum. Food is no longer about one of life's necessities but an important talking point within popular culture. The sensationalization of food, its origins, and how it's made has seeped into other pillars of culture. We've seen a great deal of intersection occur especially in our space. On one hand we've seen brands such as Stussy collaborating with some of their favorite restaurants, Jon Buscemi of Greats and BUSCEMI frying up chicken sandwiches with Free Range LA, The Hundreds creating socks for Taco Bell, or agencies such as Darren Romanelli's StreetVirus fully embracing great food and coffee to create their offshoot Pancake Epidemic; relationships that seemingly didn't exist 10 years ago has almost become the norm. Conversely, we've also seen chef and host Eddie Huang return to his roots in fashion with the launch of Monica Monroe and Hong Kong's Yardbird embark on collaborative efforts with Baxter of California and Stussy.
From that very aforementioned list, you can clearly see the different contributions to this redefined culture — from brands and chefs to creatives and restaurants. But it seems like a natural ebb and flow. Often I look around popular restaurants and see an eclectic mix. Whether it's a table of high-rolling bankers or an out-of-town crew of artists, these people are often like oil and water. Food, however, is the great equalizer, bringing together people from all walks of life. Across the board, people might not agree upon their favorite brands or much else, but there's a great chance they'll all unanimously agree upon that bowl of tsukemen or smoked 63 degree egg as being delicious.
Could it be that for every brand's quest to become that "lifestyle brand," the incorporation of food becomes the natural choice? Many years ago BAPE entered the space with their BAPE Cafes, and there have been limited expansions from fashion into the food & beverage space. Asia has agnes b. and Kitsuné's Café Kitsuné franchise has picked up steam with both its Paris and Tokyo-based locations. But as with any concept, extending outside of your own space and being "on-brand" is often easier said than done. A lack of understanding can be detrimental as cookie-cutter offerings that lack a brand's essence are improperly conveyed. But as food becomes such an integral part of the creative landscape, more and more instances and examples will surely pop up, many with increasingly great results.
We took the opportunity to bring together several different personalities, each sharing their thoughts on the aforementioned intersection of food and creativity including Lindsay Jang of Yardbird, Darren Romanelli of The Pancake Epidemic/Street Virus, author Joy Yoon, and Eli Ayrouth of Foodbeast.
---
The People
---
What is or how connected is food, fashion and creativity?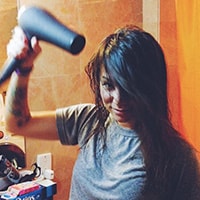 Lindsay Jang
Food and creativity have always gone hand-in-hand, but food and fashion are becoming more and more connected every day. Like the materials used to make clothing, there are only so many ingredients that exist; therefore, innovation is reliant on the creativity of a chef.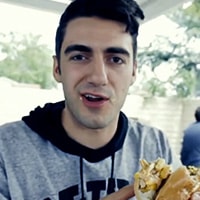 Foodbeast
Food, fashion and creativity have become incredibly intermingled. I don't even know where to begin — if we're talking about creativity within food, the sheer example of the thriving chef-driven restaurant movement is excellent evidence of the intermingling. Restaurants with weekly and even daily menu changes instill an intrinsic creativity in the kitchen to be innovative with the seasonal ingredients at hand — often resulting in beautiful, dynamic dishes.
For food and fashion creativity, look no further than any recent streetwear trade show and get a load of how many collaborations and food-inspired pieces there are (see: 38 Pieces of Food-inspired Clothes and Accessories That Actually Look Dope).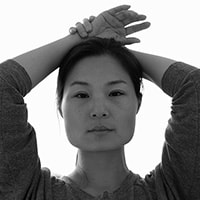 Joy Yoon
The history of all three are intertwined. Nowadays it's impossible to imagine one existing in isolation without the other two. They all influence each other.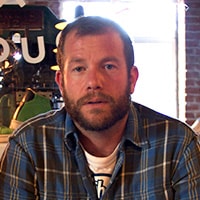 Dr. Romanelli
Creativity fuels both fashion and food and without creativity both would truly be bland. Passion anchors creativity and inspiration fuels passion. A passionate individual's personality connects their relationship with food and fashion. I personally believe that creative food in the right atmosphere can be just as powerful as a runway show.
---
---
Why now? What situations have changed?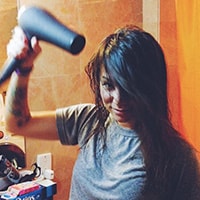 Lindsay Jang
Technology has made the world incredibly small. The fact that we can see what others in the same industry are accomplishing not only inspires us, it also makes us more competitive. Yet, this competitiveness is not negative – it's human nature, it's a cycle of education and curiosity. The ability to experience someone else's talent without having to travel or spend money forces us to grow and to push ourselves in order to stay relevant. This in turn makes everyone better because we're feeding off of each others creativity.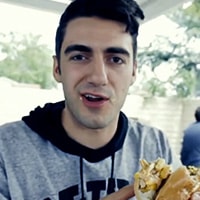 Foodbeast
The enjoyment and art found in food is no longer unilaterally dictated by outlets like Food Network and traditionally lauded chefs of yesteryear. Innovation is coming from more places than ever: home chefs, Instagram users, and a new breed of powerful, trendsetting food bloggers.
This year, expect to see a new breed of food television and media emerge. VICE is already on trend by tapping dope personalities like Eddie Huang; MTV is catching on as well with several food-related shows slated this year. All of this cross-pollination of food, music and culture will continue to further cement food in the mainstream.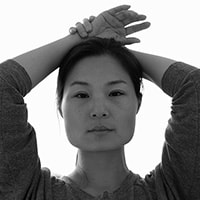 Joy Yoon
The simple answer is technology and more specifically, the connectivity of global social media. It's the ability to instantaneously view what someone else is doing and then trying to connect with them and the rest of that world by doing the same. 'There's your food porn, here's my food porn. Here are my sneakers, there are your sneakers.' That hashtag you put on the end of your tweets, posts, etc. is a way of saying 'I am trying to find a connection with like-minded people,' or a means of getting your world noticed.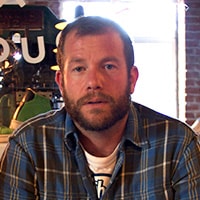 Dr. Romanelli
More so now than ever, food has taken on a new being and meaning. It's really the Wild West for eats, from food trucks to guerrilla chefs invading the forefront of cuisine. Fashion seems to be an ever-evolving beast with trends coming as quickly as they're going, but now with the quickness of the digital space, visuals come and go in almost light speed.
Food is really one of the last truly tactical physical experiences for me. You have to take the time to eat and if you care about what your eating, some thought and preparation will go into the process. Yes, you have to physically get dressed but you don't have to visit brick and mortar stores anymore, because just about everything can be purchased online. I am a fan of visiting farmers markets; love the idea of personally hand-selecting produce and specialty mom and pop vending. It's inspiring visiting these organic farmers markets.
---
---
What aspect of food and creativity is untapped?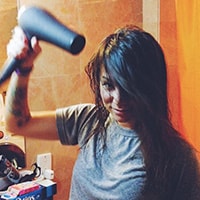 Lindsay Jang
There are an infinite number of answers to this question. As long as there are people cooking, there will always be ways to make the experience of eating new and exciting, whether it's through collaborating, environment, service, music, etc. They say you can't reinvent the wheel but no one says that you can't keep trying.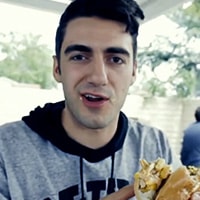 Foodbeast
I'd like to see the growth of food as entertainment. Historically, I can only reference food as being competitive entertainment, particularly eating competitions, cooking competitions, etc. But food as a social gathering, coupled with music, art and fashion haven't been fully explored. Ironically, I have absolutely no culinary background, so as a fan of food and art, I'm utterly excited for the next wave of creativity to emerge.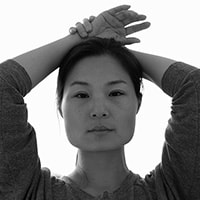 Joy Yoon
Food and creativity can be found in movies, television, music, fashion, art, science, design and even in more mundane industries.
I think we need to focus more on the scientific relationship between food and creativity, and I'm not talking Monsanto's Frankenstein-like approach to potentially harmful GMO (genetically modified organism) products.
I'm more a fan of a three-course meal in a single piece of gum as in Charlie and the Chocolate Factory and instantaneously rehydrated food from Back to the Future II. Food scientist Dave Hart has been working on creating a meal in a piece of gum using nanoparticles, but I haven't seen much of it since that news broke in 2010. We should also focus our efforts on new and creative ways to grow and harvest our food (maybe creating clean drinking water from our pee like Kevin Costner did in Waterworld) and better ways of using the resources that we have before they run out. It would also be nice if all this could happen without conglomerates coming in and fucking things up for a profit.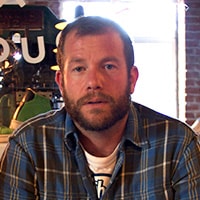 Dr. Romanelli
We are currently exploring that at the office (The Pancake Epidemic). The goal of TPE is to foster creative ideas among the taste-making elite. We regularly host private breakfasts at our creative space, called "Coffee Grinders," where renowned artists, galleries, boutique owners, creative minds, designers, industry leaders and thinkers unite, break bread and exchange energy over a great cup of Stumptown coffee and delicious breakfast prepared by American Gonzo – a food collective that TPE is now a part of. American Gonzo Food Corp. is a new restaurant incubator founded by restaurateur Paul Hibler and currently includes the ever-growing Pitfire Pizza, Superba, East Borough and more. I'm not sure I have ever seen food integrated on this level at a think-tank before. I'm sure it exists out there; I just haven't personally experienced it. I love the idea of continuing to build off the concept of food fueling creativity.
---
---
Where do you see this going? Is it a trend?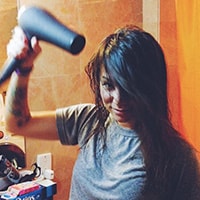 Lindsay Jang
Food is too foundational to our survival to be a trend. Specific food trends do exist, however, unlike the nature of a trend, food itself will never disappear. You have to eat in order to live and new ideas in food become new culture and new culture becomes tradition after a while.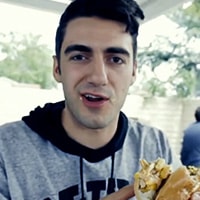 Foodbeast
I can see there being a growing emphasis on food experience. I'm loving concepts like Jason Quinn's IO, essentially a food theater with a fixed menu, drink pairings, and a multi-chef experience building and describing the menu just inches away from your dish. The best food, as with the best art, has a story, and experiences like the aforementioned just does that.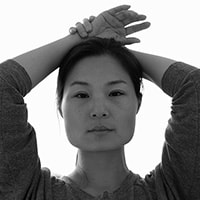 Joy Yoon
I think there are identifiable trends within each area, but I'm not sure that the relationship between food, fashion and creativity can be labelled as a current fad. They're far too broad. Food trucks, chef's tables, the revival of locally-sourced and prepared meals… all these things can be attributed to social climates, preferences of chefs, or even bright ideas by young entrepreneurs just as much as they can be linked to a trend. As with all things, there's an element of growing and evolving, changing and recycling, or even improving an idea or format over time. Food is no exception to this creative cycle.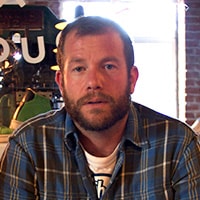 Dr. Romanelli
Not sure. I haven't really thought about where it's going. I'm still enjoying the moment.
---
---
What represents a good example of food collaborating with other creative industries?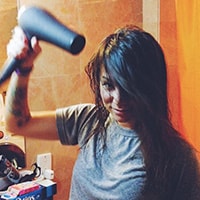 Lindsay Jang
In my opinion, the way Grant Achatz has brought food, theater, design and uncompromising vision to his restaurant Next, is the epitome of creativity and collaboration.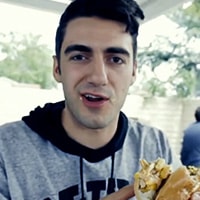 Foodbeast
The Johnny Cupcakes clothing brand has always been a great example of apparel and food living together. Beloved brand also has a fun range of food-related apparel and accessories I've been digging recently. It's also interesting to see musicians like Action Bronson get in the kitchen for some truly entertaining content.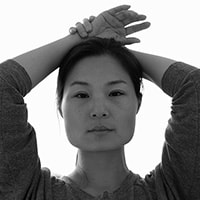 Joy Yoon
3D printing and the space program. Not only do I think it's an innovative collaboration, it's probably going to save us at some point in the future since our natural resources are on track to be depleted in the next 50 years or so. Yeah, fun times ahead.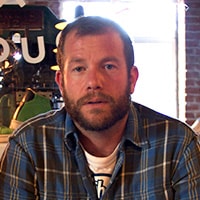 Dr. Romanelli
I think burger collabs within the streetwear industry (i.e. Plan Check & Stussy) and pop-up restaurants within great bars (i.e. The Spare Room & Guns and Butter) are great examples. Wolvesmouth is creating its own movement.