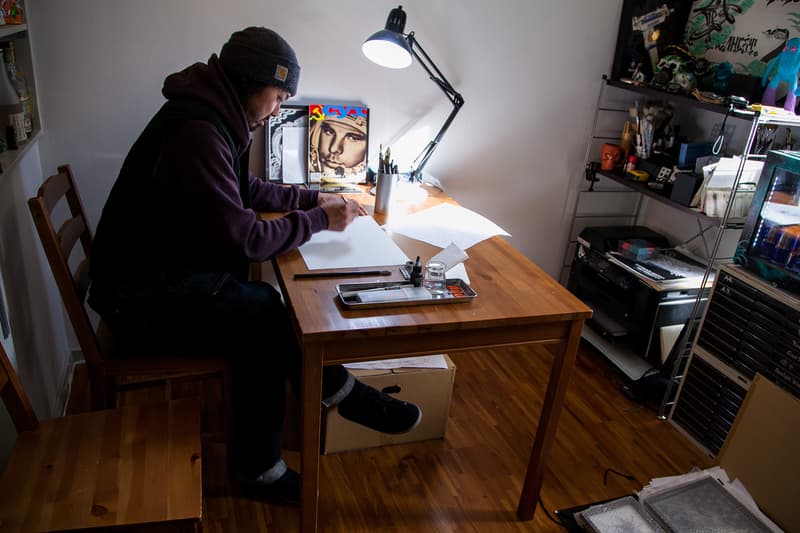 1 of 10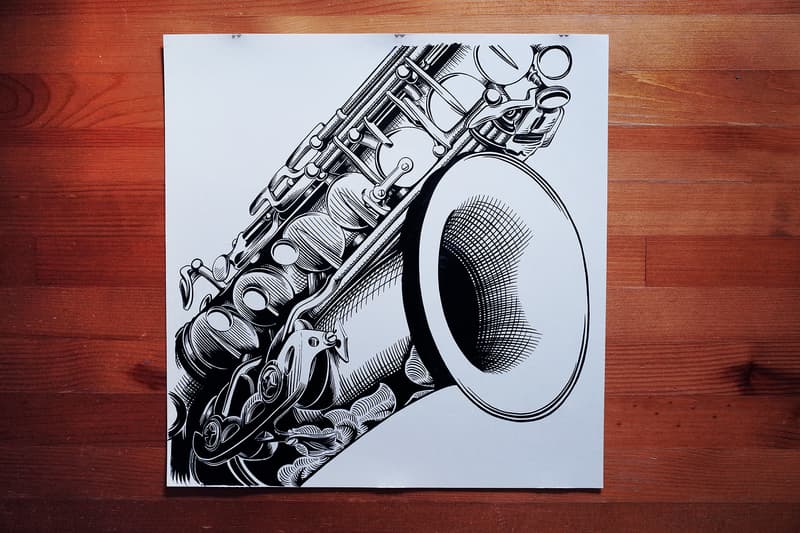 2 of 10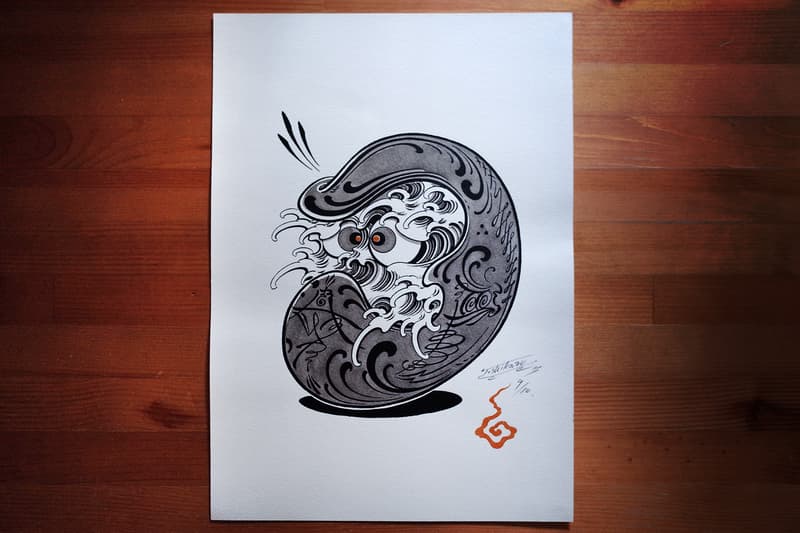 3 of 10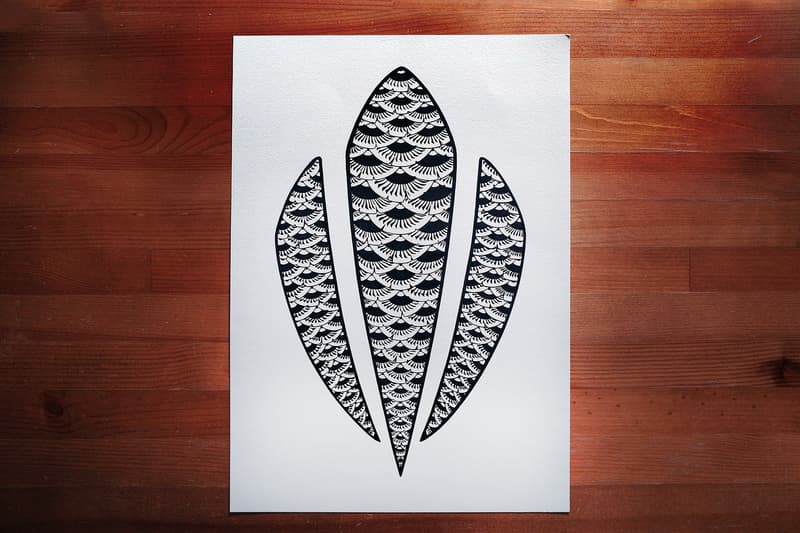 4 of 10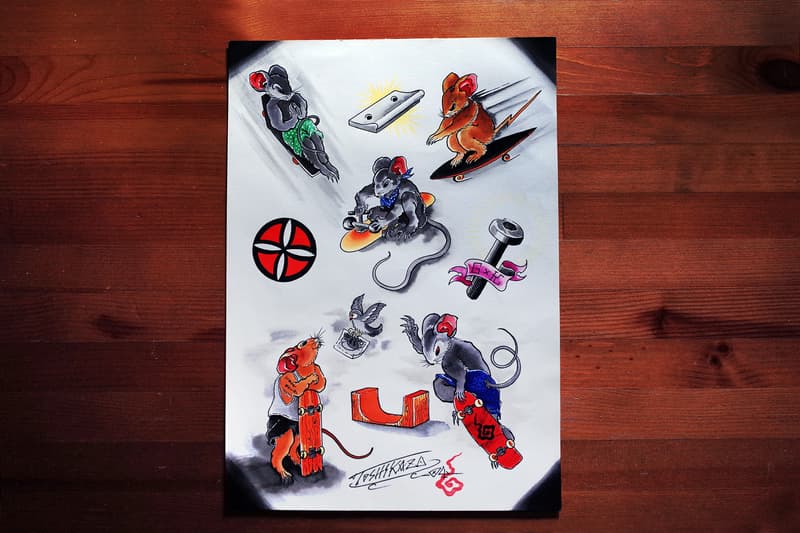 5 of 10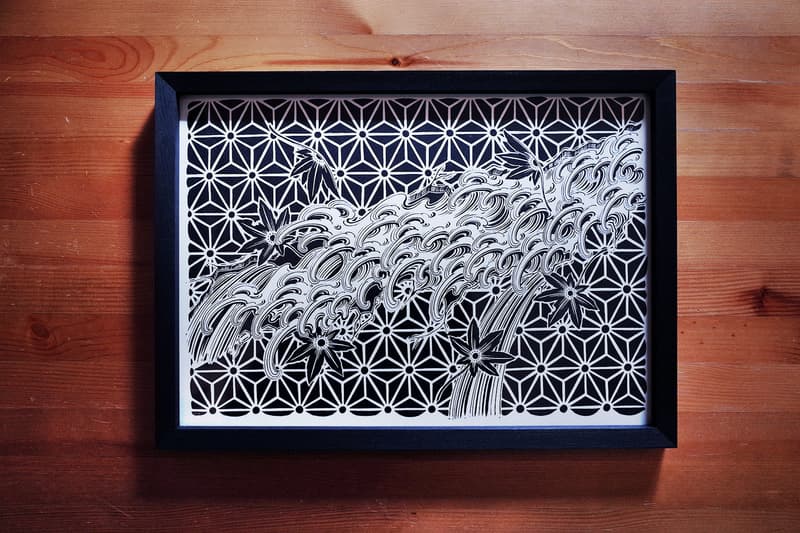 6 of 10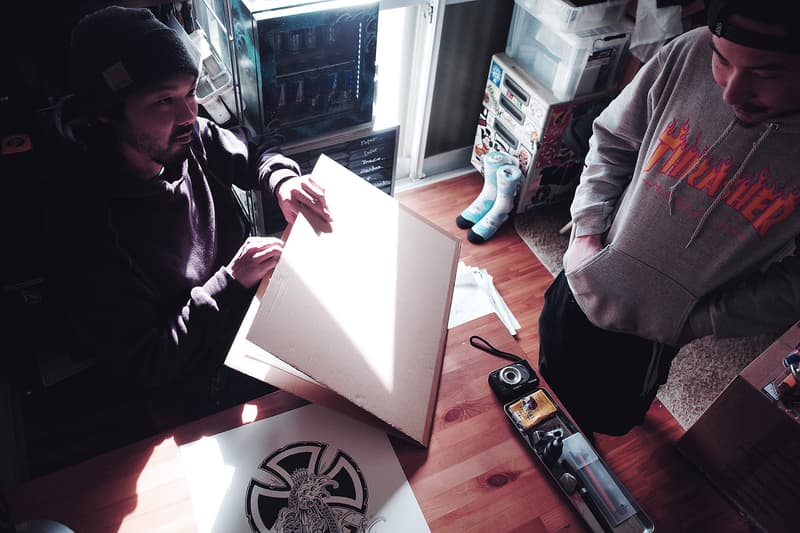 7 of 10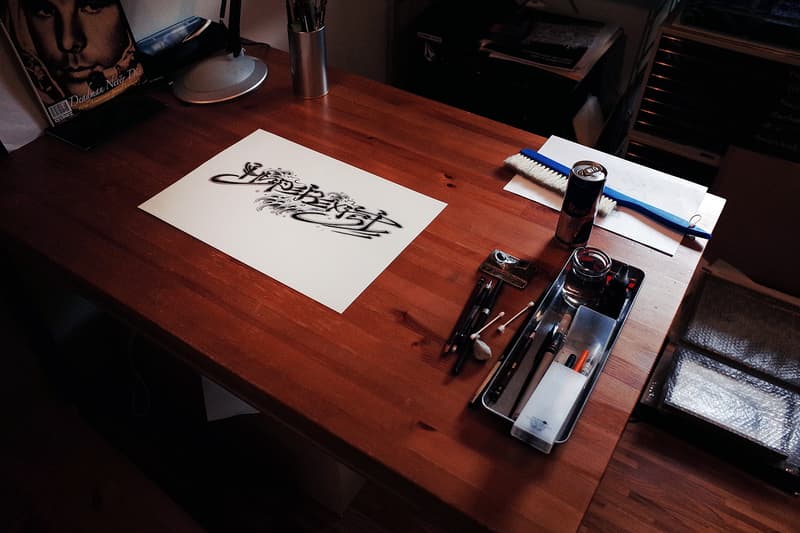 8 of 10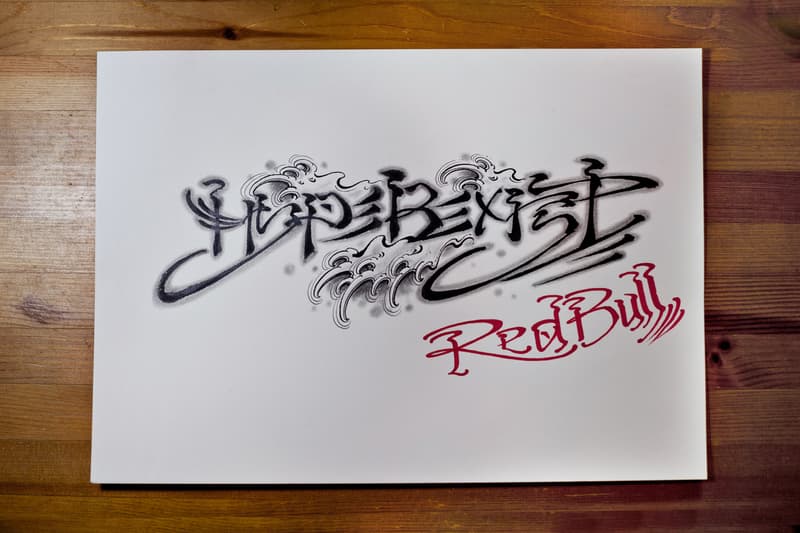 9 of 10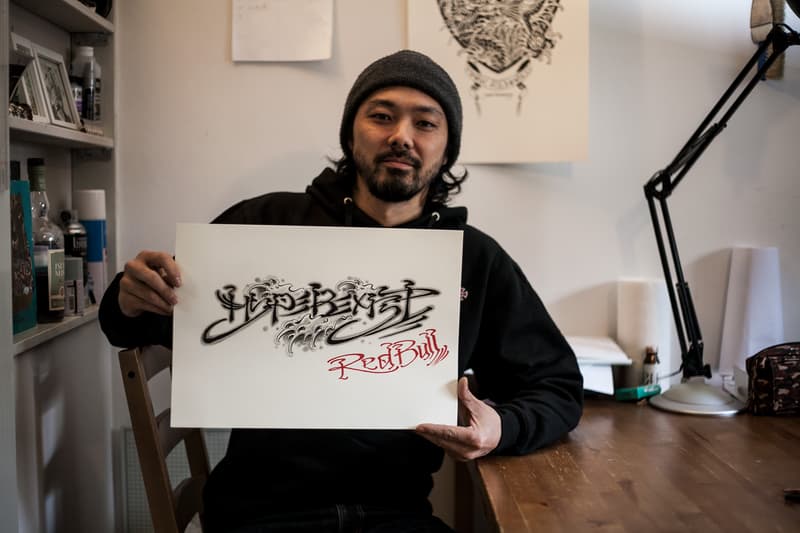 10 of 10
Red Bull Curates Protégés x HYPEBEAST Presents Pen & Paper with Toshikazu Nozaka
Beginning as a professional skateboarder, Toshikazu Nozaka's work naturally led him to
---
Beginning as a professional skateboarder, Toshikazu Nozaka's work naturally led him to collaborations with skate brands, laying the foundation on which he would later build a career as a professional artist and tattoo artist. Drawing from a strong connection with his cultural and artistic heritage, Nozaka works primarily with traditional materials such as a simple brush and ink, and his inspirations reach far back to artists from the Edo and Meiji periods who were known for their stylized Ukiyo-e paintings and woodblock prints.
In this edition of Pen & Paper presented by Red Bull Curates Protege & HYPEBEAST, Nozaka comments on the local art scene in Tokyo as well as the life of a professional artist in Japan.
---
Nozaka's Start
How did you get into your line of work?
I've been having independent art-shows for 10 years and gradually gained a following. Before I started working as an artist, I was skating as a professional and that connection led me to a job working with brands. Thankfully, a lot of people came from the start so things went really well.
Who are some of the people that have had an impact on you when pursuing art?
I am shocked by some of Japanese artists from Edo to Meiji era (approx. 1600 to 1900) such as Kuniyoshi Utagawa, Yoshitoshi Tsukioka and Kyosai Kawanabe. They are all famous for their original Ukiyo-e, a Japanese traditional art style. I am also influenced by skateboarders from the '80s.
How is the city's art scene and how has it changed since you started?
Tokyo's art scene has totally changed since I had my first solo exhibition 10 years ago. There are a lot more galleries now and a lot more people who visit and purchase art. It's nice that more young artists are holding exhibitions every week, but I still think that it's only scratched the surface and that art isn't yet firmly rooted enough in peoples' lives. It's still hard to make a living as an artist in this country, so you'll have to look at more options outside of Japan. You need to have a strong mentality and passion about what you are doing to continue being an artist.
"You need to have a strong mentality and passion about what you are doing to continue being an artist."
Toshikazu Nozaka talks about Tokyo's art scene and what it takes to be an artist there
---
Style, Interests and the Future
How would you explain your style of work? What usually goes through your head when starting a new piece of work?
The root of my work will always rest with Japanese culture and the great painters of the past whom I have a lot of respect for. Not sure whether you can feel that through my work, but it's always on my mind. I mainly use a brush for most of my work. Even when using acrylics, I use lots of water and draw perpendicular to the ground. That comes from the style of writing or a Japanese painting. When producing a new work, I think carefully to make sure it does not become a copy of a great past painter. While you might think you're original, there's a lot of times where you notice the different images you pick up and use in your work along the way. One other thing I really care about is composition that includes blank space.
Outside of art, what are your other interests?
Skateboarding, my family life and the future of the Earth.
What are your favorite mediums to work on?
Water, Japanese sumi ink and acrylics on paper.
What are your favorite tools to use?
Japanese-made colors, a shading brush and an inkstone. I also like using an INDEPENDENT base plate and ink cup together.
Future plans?
I would like to build a housing project for skaters and artists. I'm also planning to attend some art exhibitions and also go on some skate trips this year.
"I always respect where I come from. Being Japanese, I want to express Japanese culture and its traditional art style."
Toshikazu Nozaka