Passarella Death Squad: When Music & Fashion Collide
As we have learned in recent years, music and fashion have grown together into a symbiotic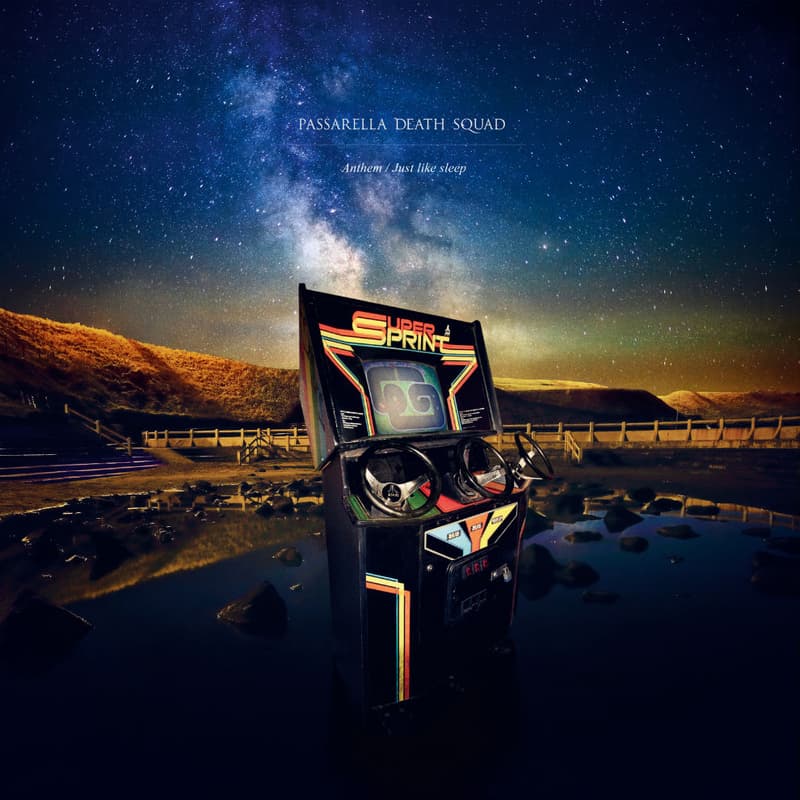 As we have learned in recent years, music and fashion have grown together into a symbiotic relationship. Inspired by the likes of Cocteau Twins, PIL and The Velvet Underground London cult clothing designers Passarella Death Squad have ventured into the world of music with their intricate soundscape. Their latest projet d'art comes in the shape of a AA-side in "Anthem" and "Just like Sleep," which has gained great feedback from Dan Avery, James Holden and Perc to name but a few. Haunting loops of synth combined with uplifting stabs of traversing echoes generate a seamless fusion between fashion and music. We sat down with the heads of this Creative imprint and talked about their release, their views on modern dance music as well as the (increasingly) thin line between music and fashion. Before you read through our conversation, make sure to check out "Anthem/Just like Sleep."
What is the story behind the single "Anthem"?
I liked the idea of the juxtaposition between the dark layered sounds and the uplifting hook that we all know and love.
What made you release this as a double single along with "Just Like Sleep?"
Originally "Anthem" was going to be a B-side to 'Just like sleep' which we felt was a more of a obvious lead track but then Anthem started getting picked up by people like Daniel Avery, so we went for the double A side.
What is the relationship between both songs?
I think all of the Passarella songs has a similar relationship between running through them, just via the general atmospherics used in our music.
What are your plans for 2014?
We've our 2nd album very nearly finished now, but before that's released we're looking at 2 more possible EP's to come out on top of this there's a few Passarella remixes coming out soon and maybe a collab project as well. At some point we need to start getting the live set working again so hopefully the gigs will be following soon.
Where do you see dance music heading to in 2014?
At a guess, I'm going to say that where Holden's 'The Inheritors' album left off the others will follow, more twisted, less predicable and with that more and more exiting. Elsewhere, Dj's like Soft Rocks & Bad Passion with a more "Exotic disco" sound or whatever you wish to call it will become bigger.
Define the music industry in three sentences.
More untrustworthy than the fashion industry. More devious than the art industry. Not quite as immoral as the acting industry.
For more information on Passarella Death Squad make sure to check out their website as well as Moving Music Management.
Join Our Discussions on Discord
The HYPEBEAST Discord Server is a community where conversations on cultural topics can be taken further.