NORM Speaks on Maneuvering Between Graffiti and Tattooing and the AWR/MSK Family
As his name suggests, NORM Will Rise is not an artist who rests on his laurels. Backed by the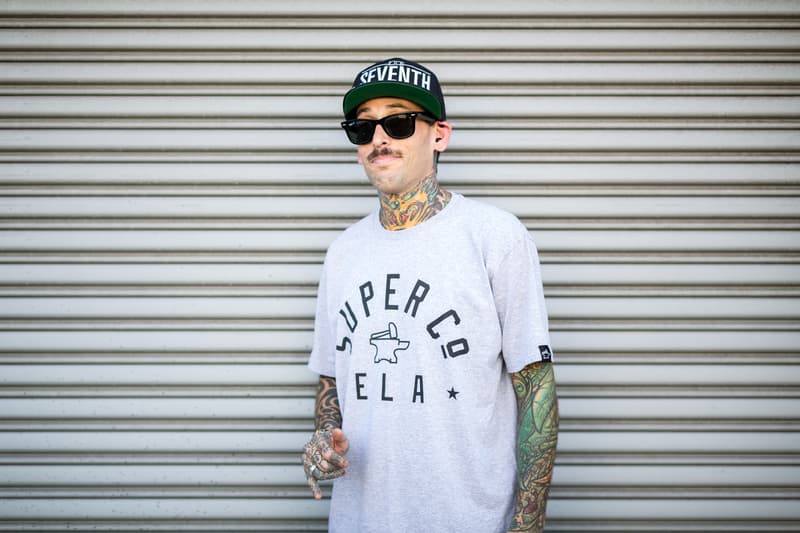 1 of 5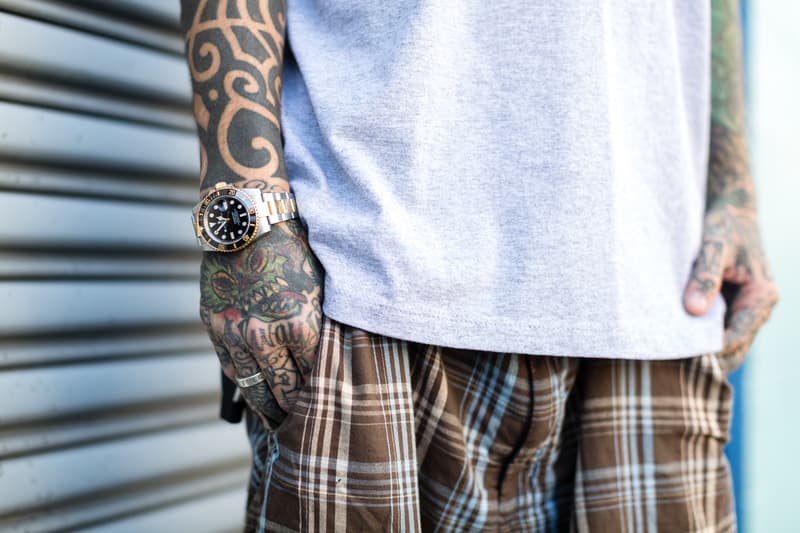 2 of 5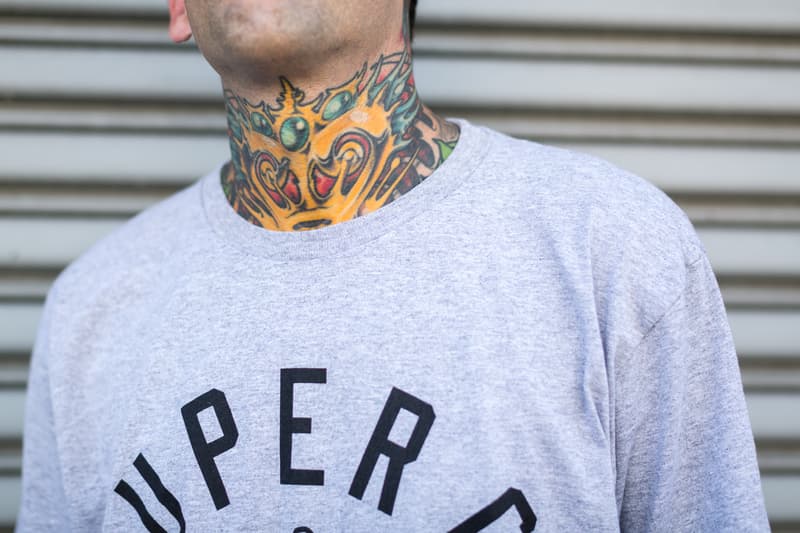 3 of 5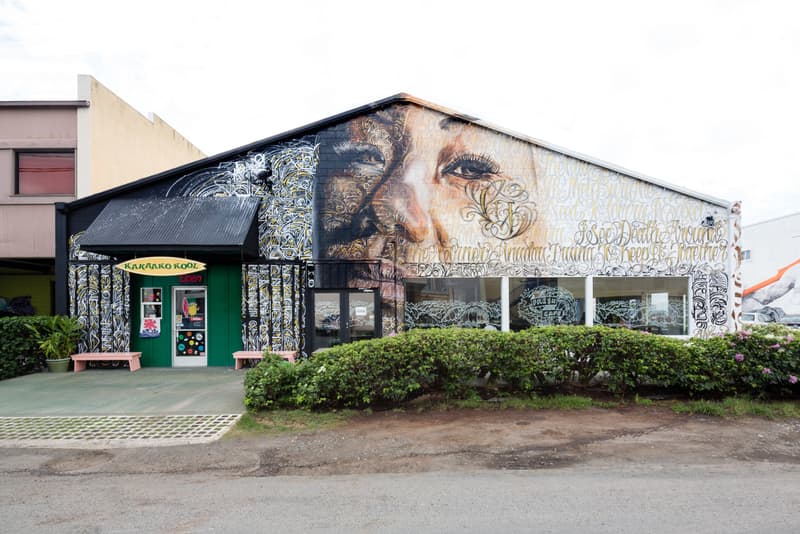 4 of 5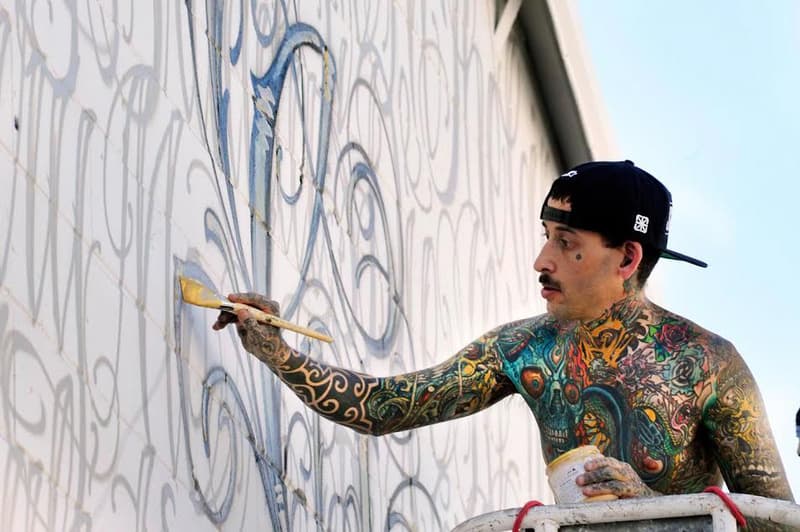 5 of 5
As his name suggests, NORM Will Rise is not an artist who rests on his laurels. Backed by the reputable AWR/MSK crew, NORM harnessed his sought-after aesthetics in graffiti from the '90s, deftly blending traditional lettering and calligraphy with flaunts of color alongside the incorporation of LA's subcultural motifs and beautiful women. Pivoted by his love for black and grey lettering, NORM expanded his craft onto body art, garnering new skill sets from some of the California's longstanding tattooists without departing from the techniques of graffiti. While NORM's maybe on the road for the most part of the year, his crew of diligent artists at Will Rise Tattoo in Fairfax, LA continue to build on accolades in the tattoo world, moreover recently launching a private studio in Honolulu, Hawaii. We last spoke with NORM for a PROCESS feature, where he showed us a step-by-step guide to making a tattoo machine. In between painting a mural for this year's POW! WOW! and exhibiting at RVCA x The Seventh Letter pop-up exhibition, we caught up with NORM again to discuss his artistic origins and how he manages to balance both disciplines amid his hectic schedule.
---
AWR/MSK and The Seventh Letter
"I just went from owning a tattoo shop to having a private studio so I'm looking forward to the new chapter."
NORM talks about his current projects
For those who don't know, can you introduce yourself? 
My name is NORM, I'm from the AWR and MSK crew. A lot of people know me as NORM Will Rise. Will Rise comes from Angels Will Rise which is from my crew AWR. I'm a tattoo artist for the most part and I've been a graffiti writer since 1998. I'm from Baltimore, Maryland and currently reside in Hawaii, although I'm traveling most of the year. I just went from owning a tattoo shop to having a private studio so I'm looking forward to the new chapter.
How did you get into graffiti?
I got into graffiti through entering AWR then MSK. I started writing after I met Fate, Revok, Saber and Retna. They made me want to get up and go paint graffiti.
Can you explain the relationship between AWR and MSK crews with The Seventh Letter?
The Seventh Letter is a company that stems from AWR and MSK, Eklips founded both crews and merged them under the Seventh Letter umbrella in 1999. It started off supporting work from both groups, now it's expanded as its own label doing a handful of projects in the realms of fashion, art and lifestyle. Sometimes you can't use your graffiti crew to pursuit commercial projects, so The Seventh Letter is a suitable representation for certain jobs.
---
Evolving Through the Art World
You've evolved through the art world with your talents, how did you maneuver from graffiti into tattooing?
Luckily! Initially I just wanted to get into lettering tattoo. I was taught by Grime from Skull and Sword Tattoo and the legendary Marcus Pacheco. I learned how to draw and developed my own style. I wanted to pursue lettering so I just kept at it and now people always come to me for lettering.
To me, it's easier to do a tattoo than to paint a legal wall because you have to follow rules. That's why illegal walls are always more fun because it's loose, it's raw and you might get chased by the cops. Transcending my art from graffiti to tattooing people is like getting paid to draw letters I love, so it doesn't really get better than that.
What techniques can you apply from graffiti into tattooing and vice versa?
This is one of the biggest problems in my life. It's hard to transcend different techniques you've learned into the opposite realms. Graffiti taught me how to paint straight lines, nice fades and consistent strokes. Then, once I learned how to draw letters better, I found it hard to translate those letters onto a wall as I do on skin. What I painted at Fresh Cafe for POW! WOW! 2014 is basically script letters that I would draw on a person. This is the first time I tried to do something like that and I think it worked pretty good, but it's just a background for another artist to overlap on top of it. It's been hard getting back into painting since going from graffiti into tattooing meant that I stopped painting graffiti for a couple of years. I couldn't paint like I did before with my name publicized as my graffiti tag, which meant I had to put a halt on the illegal work. So I'm working on being able to paint the things I could draw.
"Transcending my art from graffiti to tattooing people is like getting paid to draw letters I love, so it doesn't really get better than that."
NORM discusses moving from graffiti to tattooing
How do you find the balance between painting with your crew and tattooing?
I'm always working so it just balances itself out. Sometimes it's heavier on one side. Luckily last night I got to go paint with my friends because they are here in Hawaii. What are the odds of having my crew here in Hawaii!? When I'm in LA I don't paint, it's really hectic down there – not illegally anyway. I'm going to London tomorrow for a tattoo job and staying at Roid MSK's house. I'm sure I'll get to paint with some of my crew out there too.
For a graffiti artist trying to get into tattooing or vice versa, what kind of advice would you offer to those in transition?
Tattooing is a super hard job to get into, and even worse get in with. Even if you're good it's like an art world; who you know is always important, which sucks because a lot of people don't know those people and they're still awesome tattoo artists. I would say that hard work pays off but sometimes the hard work doesn't even make a difference. These days there are so many good graffiti artist that are really technical but they haven't got the street credentials or whatever other cosign needed to further their career. So I would suggest to focus on one approach and work hard at it. Don't try and work on everything and hopefully your art is something interesting enough for others to notice. Once you get the people's attention then you can use that as a platform to pursue other endeavors.
---
Traveling for Work
"Everywhere I go
there is something interesting that happens."
NORM talks about his travels
A lot of people come to you for black and grey lettering. Is that what you primarily focus on?
I've done all sorts of stuff – flash, new school, I'll do an eagle on your chest if you want – but I don't tend to go too far out of my comfort zone because I have a lot of people who come to me for my style. I tend to do big chest scripts and arm scripts and I'm lucky enough to travel around the world doing that.
You travel a lot for your work and have tattooed a long list of famous clients. How's it like always being on the road? 
Everywhere I go there is something interesting that happens. If it's going to Japan and getting arrested, having to talk your way out of jail in between going to work, or heading to a show. To be lucky enough to say that I'm going to a country and have enough work there drawing letters on people, a place to stay, and an income to take care of my girl is a blessing. You take each project as it comes, once you're out the door then it's the same; go get a new apartment, a new job, meet new and old clients. Luckily, all my clients are good people and I have positive interactions with them, on top of that I get to do a cool tattoo I like. I got no complaints right now.
You're exhibiting at the RVCA x The Seventh Letter pop-up exhibition at POW! WOW! 2014, what can attendees expect from the show?
It's awesome that The Seventh Letter is doing a show out in Hawaii. When was the last time kids out here got to see 50-60 canvases done by street art heavyweights? I will be showing painted pieces alongside Haze, Stash, Risk, Estevan Oriol, Dabs Myla, Pose and more. Above all, I'm stoked I get to catch up with some of the family.