J.Crew's Frank Muytjens Discusses What Goes Into the Brand's Collections
Not long ago, J.Crew was a name better known for '80s-era preppy staples than stylish, modern and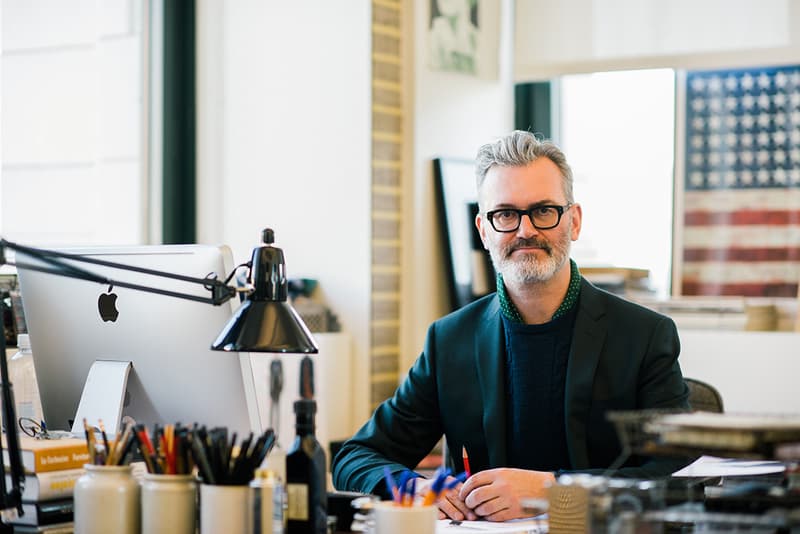 1 of 7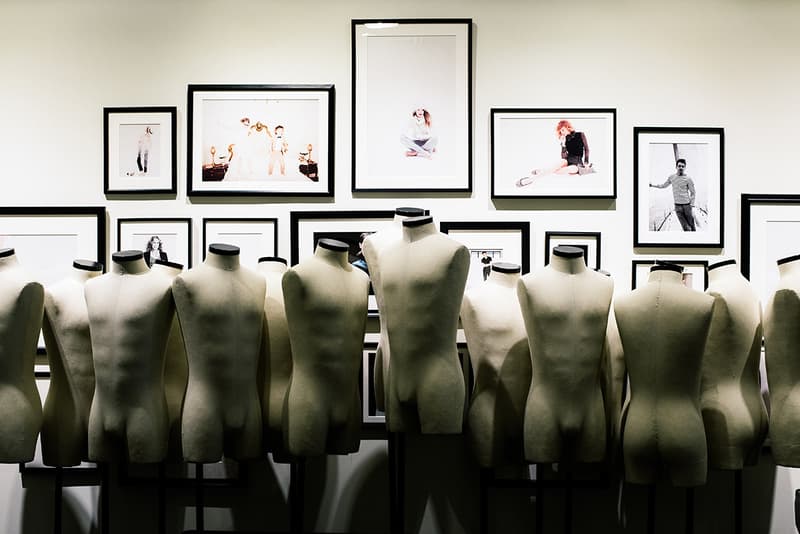 2 of 7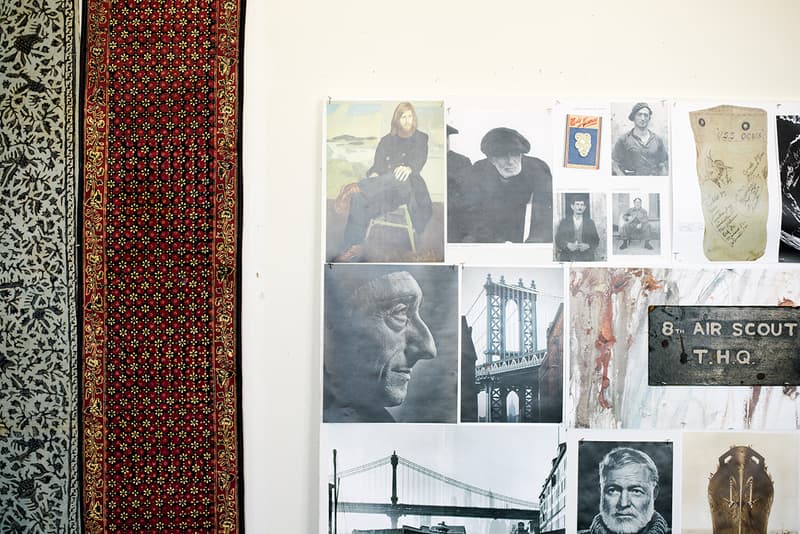 3 of 7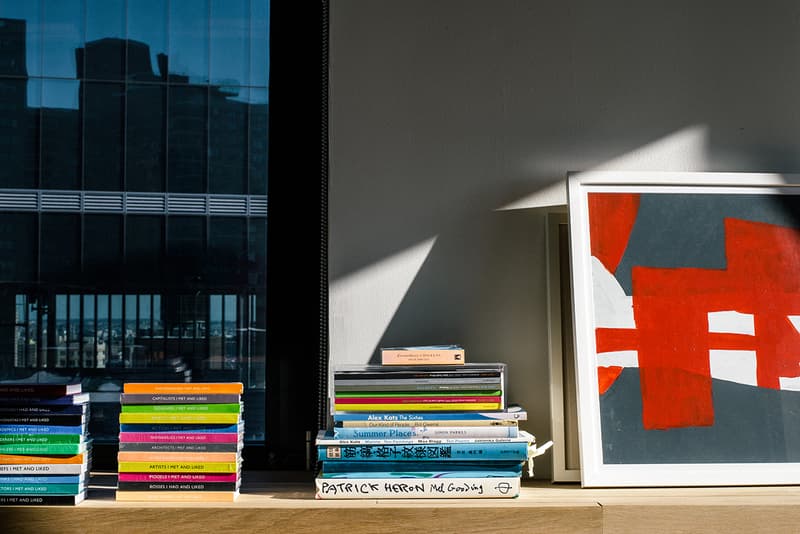 4 of 7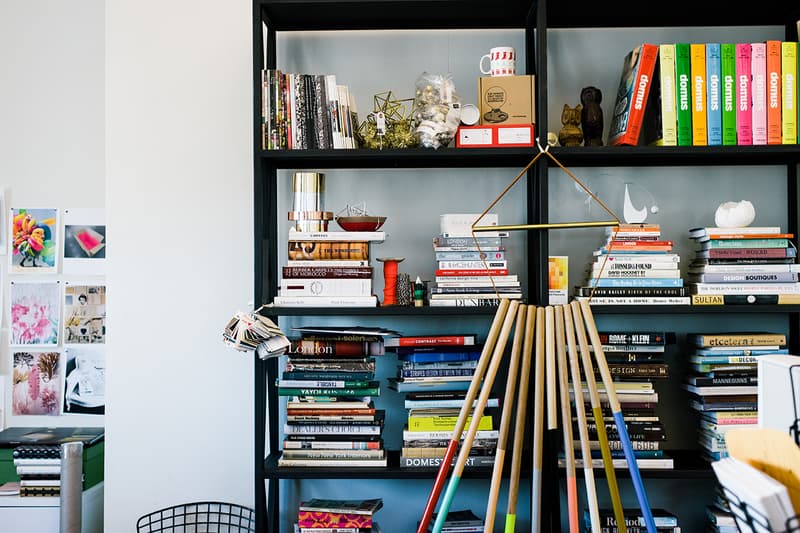 5 of 7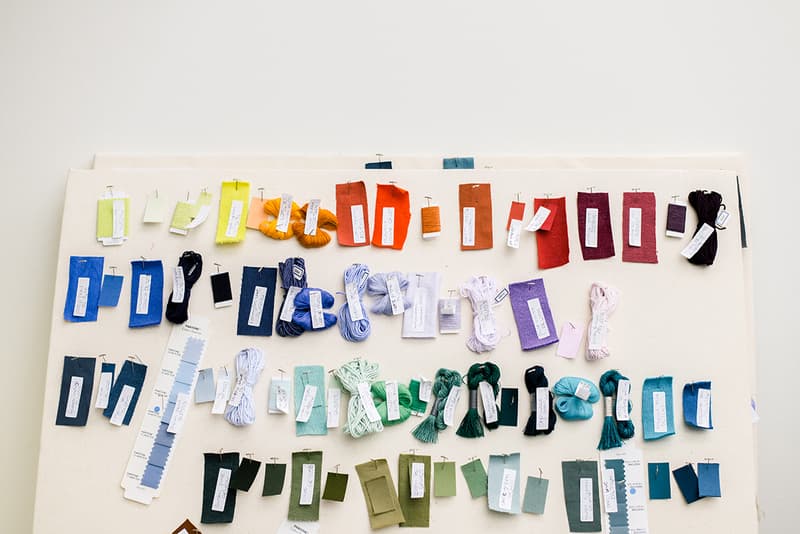 6 of 7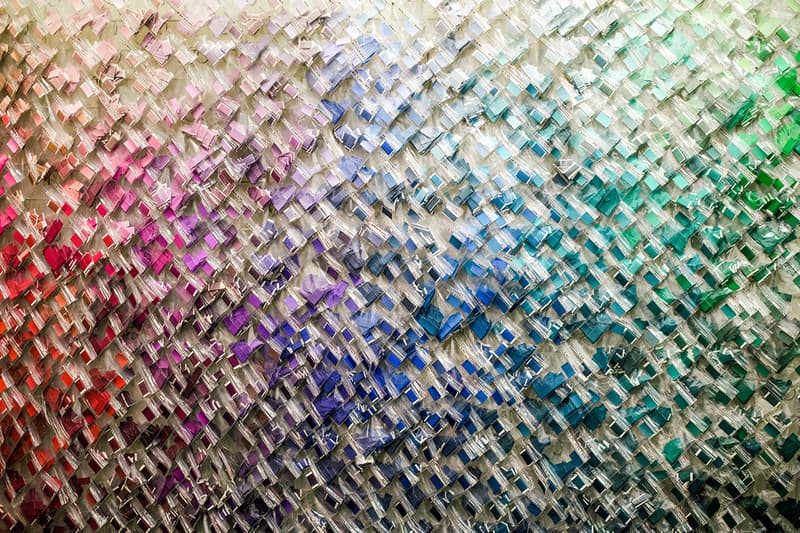 7 of 7
Not long ago, J.Crew was a name better known for '80s-era preppy staples than stylish, modern and affordable goods. That all changed, however, when Frank Muytjens took over the brand's menswear reigns in 2008. Beginning with the men's-only Liquor Store, J.Crew has evolved into something of a one-stop shop for sartorially-minded guys, selling everything from tailored Ludlow suits and luxe sweatpants to slim denim and "In Good Company" brand collaborations. Muytjens, more importantly, has been instrumental to redefining classic American style for a new generation of men — a fact made even more impressive considering his Dutch roots.
The designer, most recently, looked to the rugged styles of 1930s longshoremen and the New York waterfront for J.Crew's forthcoming Fall/Winter 2014 collection. For more insight into the collection — as well as the things that make him tick — we sat down with Muytjens for a brief conversation on next season's inspirations, jogger pants, his favorite designers, and the brand collaboration you should be looking out for this fall. Read on for the interview in its entirety and be sure to visit J.Crew's website for more information.
---
J.Crew's Diversity and Vintage Style
"I think that you have to look at the past to make something new and interesting again and it gives you a platform to build upon."
Frank Muytjens discusses his inspirations
Where did the interest come from to pull inspiration from 1930 New York and its waterfront lifestyle?
We're always inspired by vintage garments and historical pieces, so naturally that goes back a couple of decades. I think that you have to look at the past to make something new and interesting again and it gives you a platform to build upon. If you look at the waterfront in the movie with Marlon Brando, we take inspiration from those pieces and we take those references and turn it into something for the present.
Was this a personal choice or something you stumbled upon and discovered?
Both. Of course it's personal because it reflects my taste and it also has to be right for J.Crew. I think the moods we pick always have a masculine feel to them. They're workwear-inspired, so it's easy to lift elements and then it's up to us to turn that into a full blown collection and to entice our "guy" again so that he knows he needs it for next season.
You seem to appreciate a lot of vintage American things, what is it about past periods and how they dress that interests you?
I think all of those garments were designed to be functional and I like working with different kinds of details but they need to be functional. If it's just for decoration or for embellishment I remove it. The details need to be thought out. Take the M-65 jacket with four pockets, you always see a reiteration and they always come back because they are classics. That is why menswear is so interesting because you can tweak it and change fabrics and colors around, and make them fresh and new again.
Are there any comparable modern brands you look at?
We normally just look at vintage. Personally I like Margiela and what Dries Van Noten do but that's just for myself. I appreciate what they do, but for us it's very inspired by vintage and by beautiful garments. What we do is pretty unique because nobody is doing what we're doing across the categories with the collaborations. When people ask us about 'who are we most like,' the only reference you can draw is that we are closest to a high-end department store because we carry so much across men's, women's, kids, bridal and everything.
So your diversity is a key asset.
Yes, we run the gamut from a beautiful cashmere low suit that you can wear to your wedding or your Christmas party, to a jogging pant that you can jog in or you can wear with a suit as well. So we're like a one–stop shopping destination and I think that's pretty unique.
Do you think jogger pants will be something that replaces denim in the future?
I don't know if it will replace it but it's a nice and welcome addition. We have been looking at sweatpants but we clean them up and make them in cashmere, etc. and cut them a little slimmer, so it becomes something else. We take the "active" out of them almost so you can wear them in a more sophisticated way.
---
Different Times, Different Brands
What can you tell us about how people dressed who worked at the waterfront?
They were crusty and dirty because they were working with oils and big cables so everything had to be functional. Materials were thick and hefty, everything at some point had a patina and had to be mended or repaired and I'm always interested in that because it tells a story. That's what drew me to that concept.
The collection uses a wide range of patterns, how were the patterns prevalent during that time and why?
We had a buffalo plaid sweater and I think that is pretty iconic for that era and instead of making a jacket out of it, we maybe made a sweater using indigo yarn. So you take that familiar concept but then you put it together in a different way and then the outcome is something different than what you would expect, but hopefully better, fresh and new.
About the Good Company Collection, how do you approach what brands you would like to include and how does the brand make the cut?
It's a very emotional process. We just go with our gut and I have to love something and it has to give me shivers. That is usually a good indication that I like something and that it is good for the brand. We have been partnering for such a long time with, for instance Alden the shoe brand. They have such a great history. They have been around forever, their logo has never changed, they have been oblivious to fashion trends for decades. They just do what they do best. Same for Red Wings and Levi's. They do one thing and they do it the best and that's what we love about them.
So these brands are specifically focused on certain things?
Yes, and they bring something to our table that we wouldn't be able to do ourselves. And in Alden's case, our "guy" may not have known about it, or maybe his grandfather or his father wore them but our "guy" didn't like them because his dad was wearing them, however now we expose them, in a new way by just juxtaposing them with other brands such as hip, cool, hard to find Japanese brands. Then it becomes something else and he sees it in a different light and that makes it acceptable for him.
---
Inspiration and the Future
"There is always so much going on, I'm going to Tokyo in two weeks and I can't wait. There's always so much good stuff there."
Frank Muytjens talks about visiting Japan
What is one Japanese brand that can inspire you when you're designing?
There is always so much going on, I'm going to Tokyo in two weeks and I can't wait. There's always so much good stuff there. They have beautiful blankets – vintage indigo blankets which is really great, and what they do best. It's funny, they have so many American vintage pieces that they take back to Tokyo, and they show them in a better way than Americans do here. We buy those vintage American pieces and take them back home again. Japanese people are great at taking elements from different looks and putting them together in one outfit, and for some reason it always works.
Are you working on anything interesting with the men's line for the future?
Yes! We are always seeking out new brands. I have one guy, his name is Jamie and his job is to find third-party brands. We collaborate on that and bring them in and either we buy from the line or we do an exclusive collaboration with them. For instance for fall we have Dehen coming. Dehen makes traditional college sweaters and cardigans, so we are doing a collaboration with them, but cleaning them up a little bit and changing them around so they become more us, and do something that we couldn't do ourselves because they do it better anyways.