HYPETRAK Interviews Pusha T About Working with Kanye West and Touring Asia
Around this time last year, many of us were still heavily into Pusha T's long-awaited debut LP My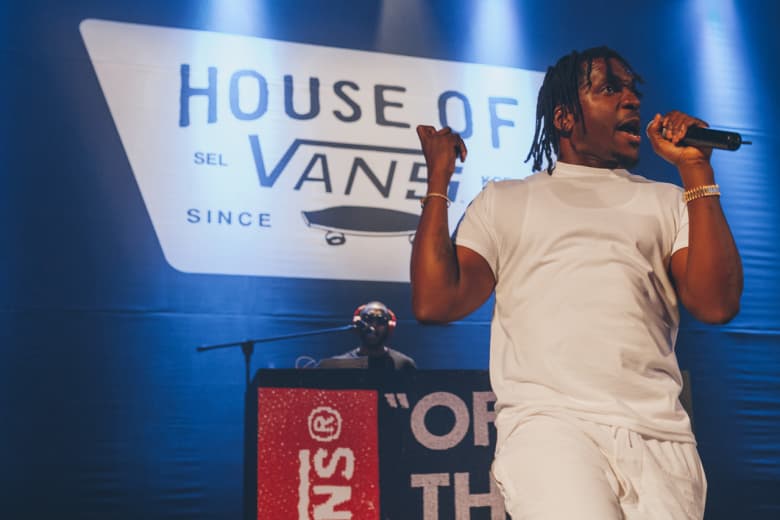 Around this time last year, many of us were still heavily into Pusha T's long-awaited debut LP My Name Is My Name, even after being on the proverbial shelves for seven weeks. MNIMN solidified the Virginia native among the top wordsmiths in the industry, thanks to his often witty rhymes, brutally honest lyrics and hard hitting instrumentals from top producers like Pharrell, Kanye, The-Dream and many more. Having since been touring the world, our HYPETRAK family recently caught up with the G.O.O.D. Music lieutenant just after gracing the stage for the last time in 2014 at the House of Vans Asia in Seoul, Korea to discuss a plethora of topics. A selection of answers can be seen below, while the full interview can be read over at HYPETRAK.
First time in Korea? What's it been like, any initial thoughts?

Definitely my first time in Korea. Man I did not know what to expect, but when I got out there I could tell the love for hip-hop is like A-1 out here. Like every record, and I did a discography of old school Clipse, to Good Music tracks, to mixtape records, to My Name is My Name; they were word for word with me, and it was incredible.

Being in Asia and getting a good response, is the Asian market somewhere that you may want to further tap into, maybe collaborate with artists here?

Yeah, you know I'm totally not opposed man. It's so funny because through social media there are always a couple people that I sort of gravitate towards. Doc Nation is one of them man. I had no idea that he was over here so as soon as he found out I'm coming over he hits me up like, "Yo, where're going to meet up!" So we finally met and just on an artistic level it's just sort of dope to see the creativity that other people come with, and to just see the fanfare and get to link up with other creators. It just doesn't have to be music, I've seen guys on the side of the stage that were just paining some crazy shit, and I actually wanted to go over there and look at it, but I didn't get the chance to. It's just dope to see the creatives, man.=

How do you approach music now compared to back when you were working with Pharrell and all that? Do you have a completely different mentality towards music now?

It's not a different mentality; I'm sort of afforded the luxury of no compromise. I think that's simply because I came in the game with Pharrell on unorthodox records that happened to hit, so people always look for "different" from me. It doesn't necessarily have to be radio driven records and things like that. Or working with Kanye is the same thing; it's like man, I get to drop records like "Numbers on the Board" and it just sort of crosses demographics and just touch the college-type kid to the kids in the streets, to the hipsters, to the suburban white kids who are just into pure hip-hop. I don't know…maybe it's the fan base that they (Pharrell, Kanye) — who were my executive producers at the time — bring to the table as well as what I've already accumulated by myself.

Kanye's a quite powerful and influential figure. What's it like working with him? Does he give you space to do your thing as well, or is he mold your art into the boundaries of his ideology?

He definitely gives me room to do my own thing, but he's one of the harshest critics. You have to come with your A game. I go and present him music when I'm already happy with it, and I can look at him in his face and say, "That's raw". You know what I'm saying? When I tell him, "This is what I want to say, and I want to say it like this", he respects that.