Don't Miss The Insights From Lil B's MIT Lecture
Lil B continues making the rounds in academia with his wide-ranging lectures, first at New York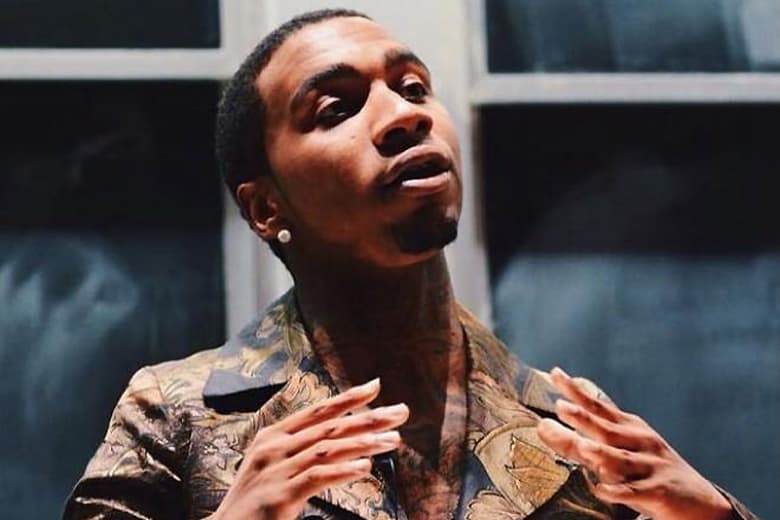 Lil B continues making the rounds in academia with his wide-ranging lectures, first at New York University in 2012 and now at the Computer Science and Artificial Intelligence Laboratory at the Massachusetts Institute of Technology. Starting off with a lecture and then ending with a Q&A session, Lil B discussed eclectic topics such as photosynthesis, Tinder, the Based God's Curse, and working with YouTube. Read some highlights from the session below, and head over to The FADER for the full transcript.
On Kevin Durant and the Based God Curse

I want to say, to answer your question: yes, I do love Kevin Durant, and I appreciate him, and I appreciate the NBA. ["Would you lift the curse if Kevin Durant came to D.C.?"] If Kevin Durant came to D.C., would I lift the curse? Well, does Boston love D.C.? [Awkward applause] OK, so I didn't just say something stupid. Everybody was looking at me like—I was thinking I said something wrong! But no, if he came to D.C…I would…uhhh…you know, me and Kevin—me and Kevin got a game to play. Once Kevin is off his injury from the Based God's curse. I pray for the Thunder team, I pray for them.

On Tinder

"Tinder is a new company, but you see with technology, how this is transcending. From Tinder to creating cars. Tinder might be making that next car. I'm so excited about the technology. Maybe Tinder wasn't the right example."

On positivity in the workforce

"Less opinion, more perspective." What I mean by that is, sometimes I feel like an opinion is more ego driven. We're protecting the outer. We work hard, and it's a lot of mental things that go into working hard as well as training yourself, as all the beautiful people in here future scientists, engineers, programmers, all that. People I might be working for. The code of ethics in your job and where you work, the company you may create, or if you work for somebody, make sure you bring that love, and bring that positivity. Making sure you come and understand that we're in this together. Even if we're not, we need to learn, and learn to figure out ways to understand. Look at everybody and say "I'm the receiver." I'm here to decipher the information, and decipher what they say. Not to say, "Hey, you spelled that wrong," but maybe ask them. It's all about the way you say it.