Villa Moerkensheide by Dieter De Vos Architecten
Coming directly from the office of Ghent-born, Dieter De Vos and his architecture practice, the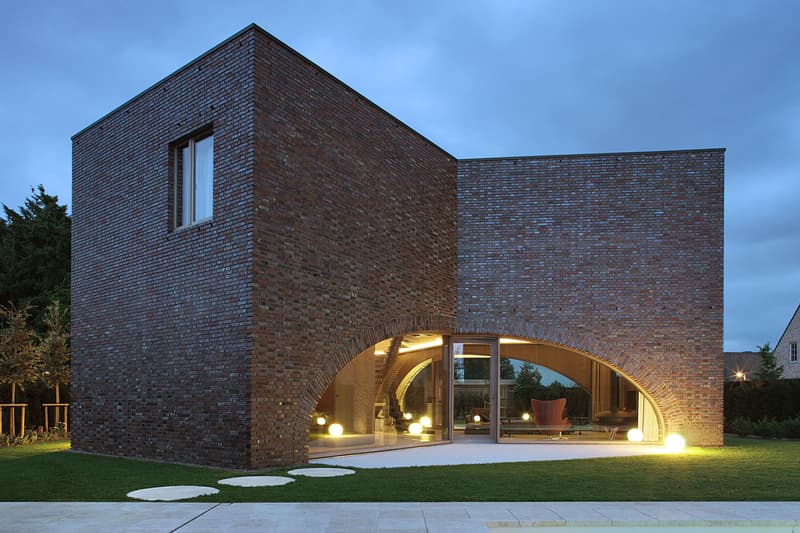 1 of 13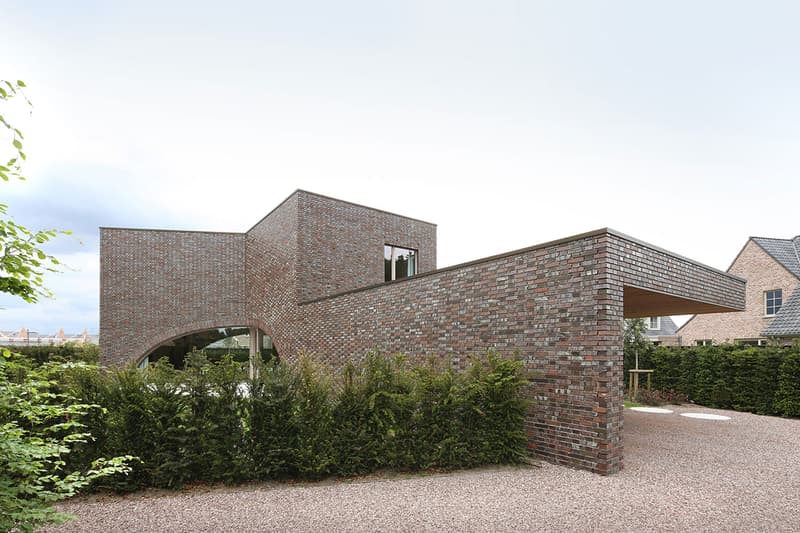 2 of 13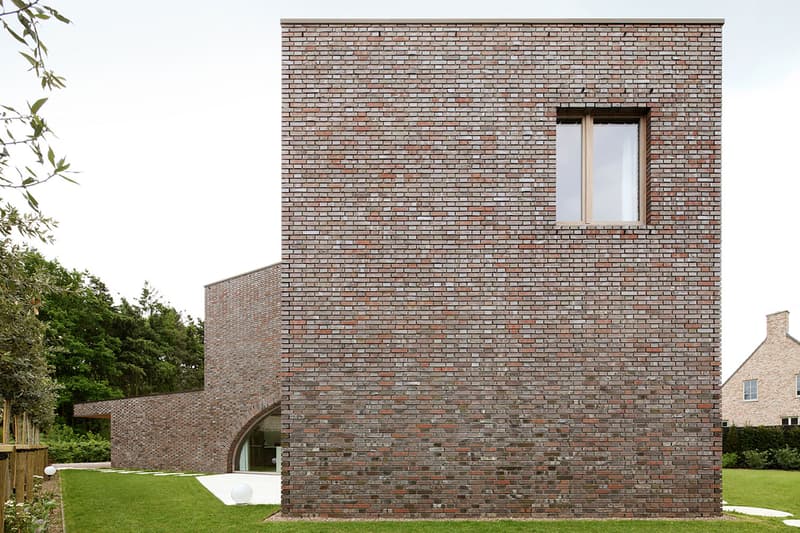 3 of 13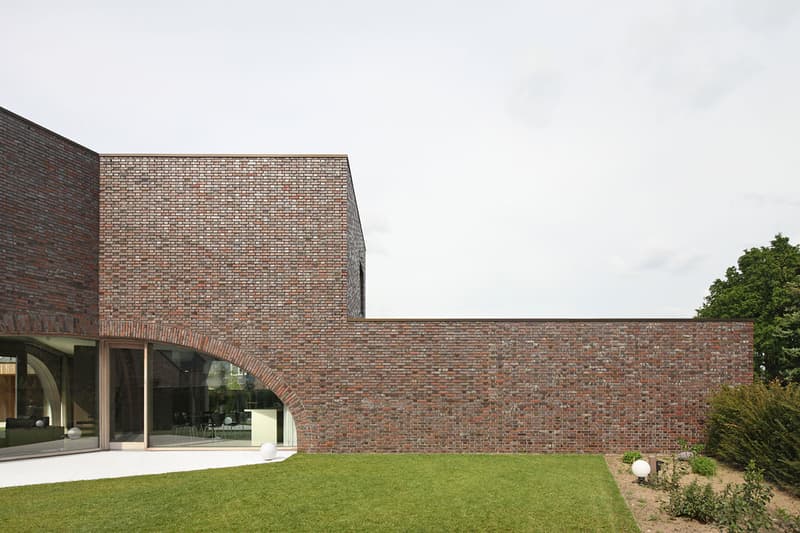 4 of 13
5 of 13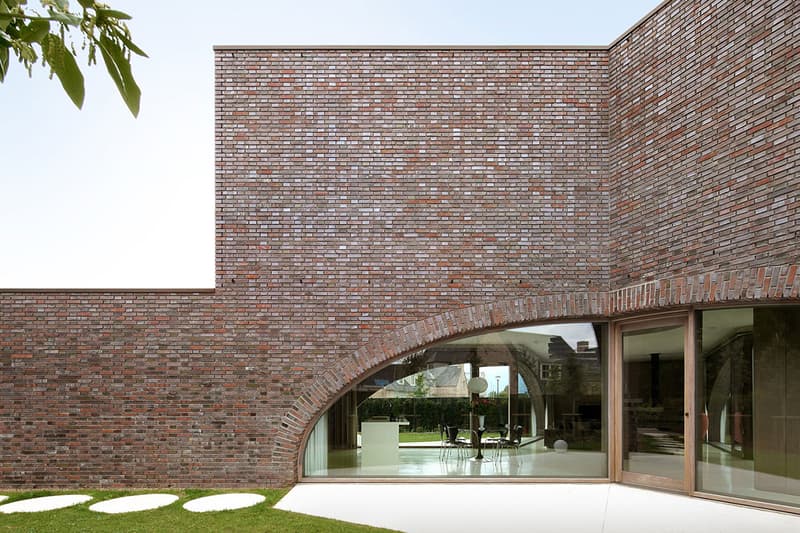 6 of 13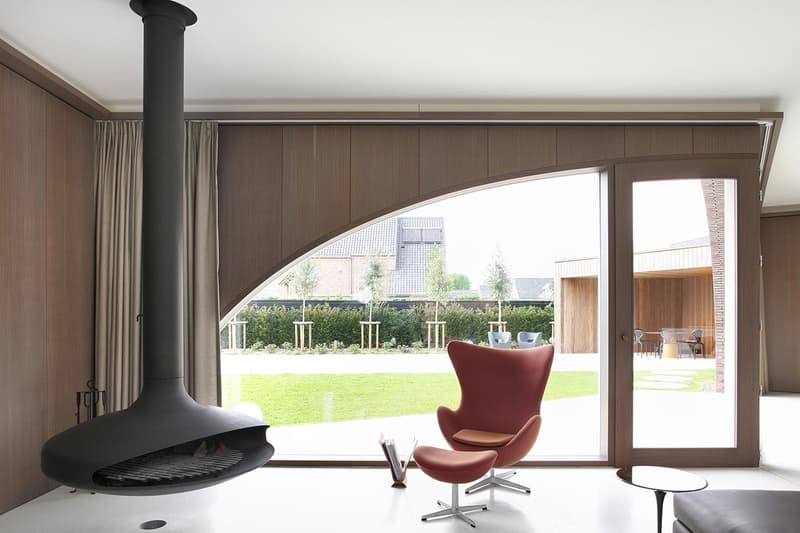 7 of 13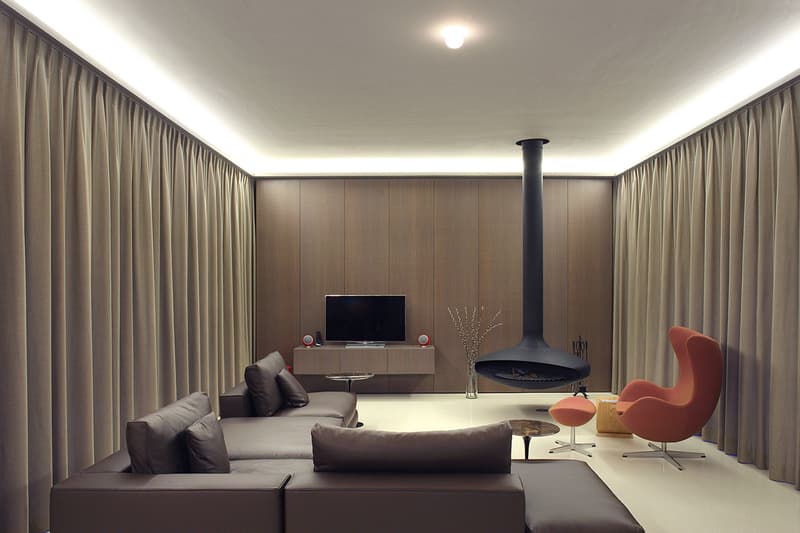 8 of 13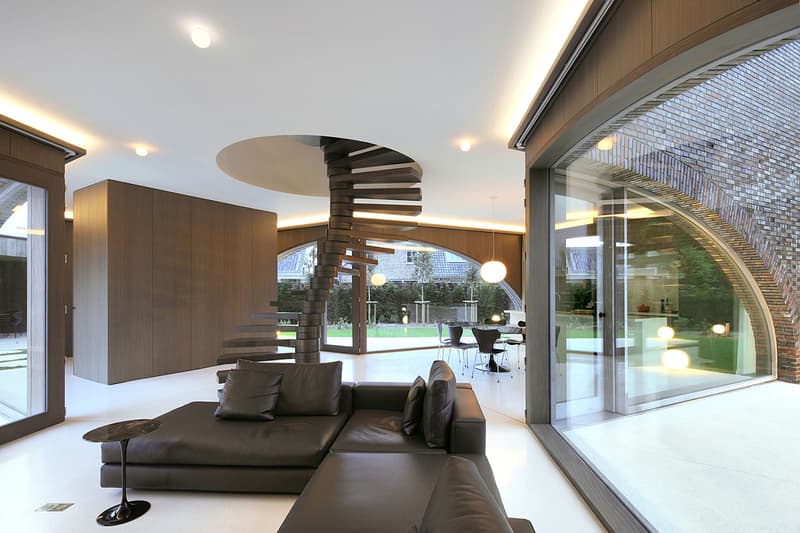 9 of 13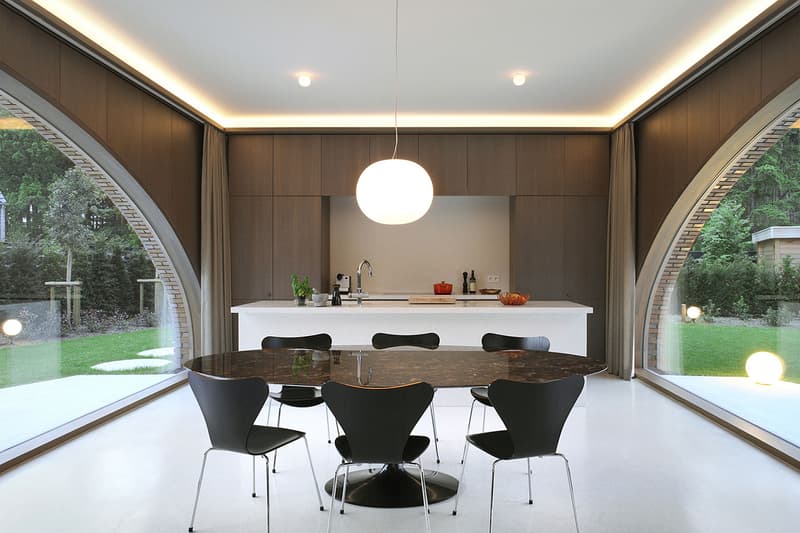 10 of 13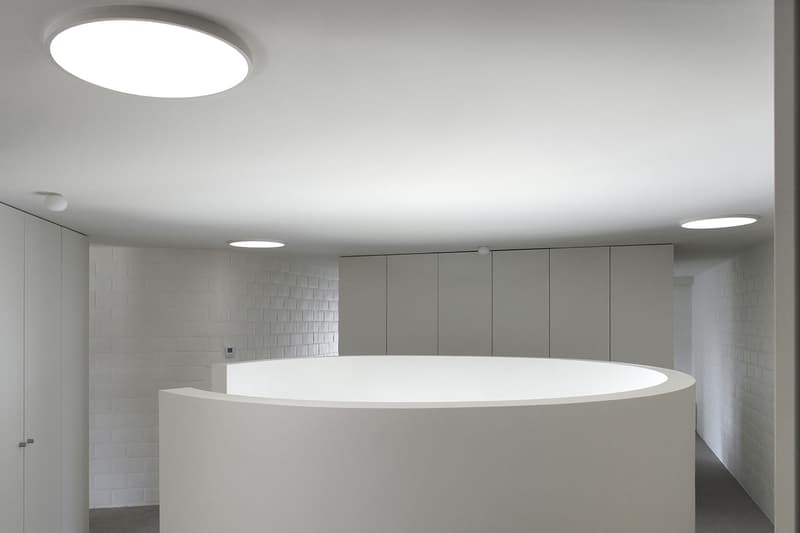 11 of 13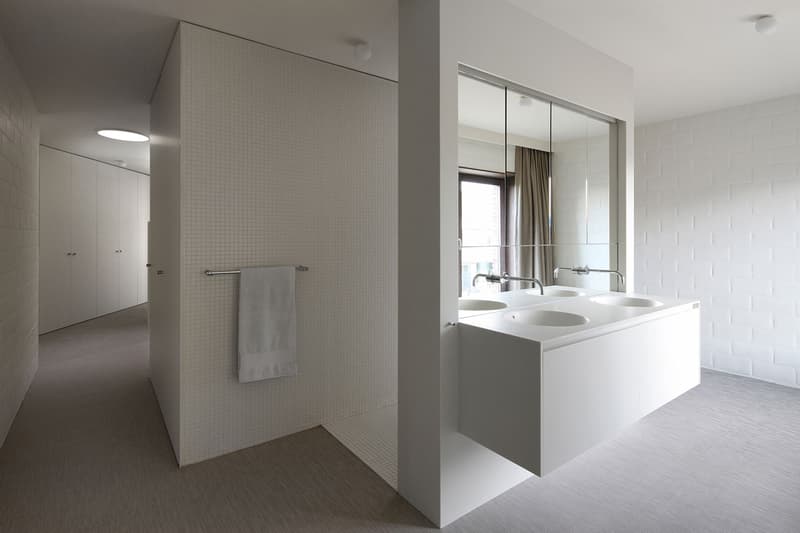 12 of 13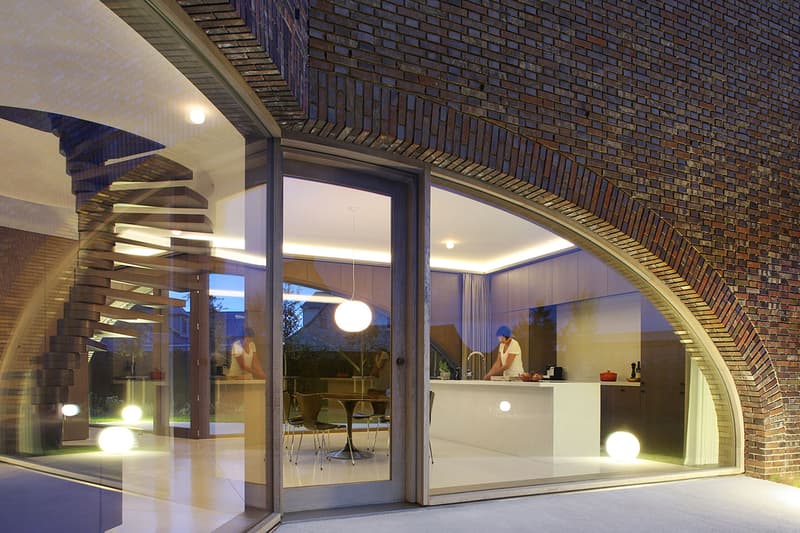 13 of 13
Coming directly from the office of Ghent-born, Dieter De Vos and his architecture practice, the tripartite Villa Moerkensheid is an impressive culmination of design and function.
The house is located in De Pinte, Belgium and features well-considered curiosities, such as three complimenting gardens each intended for a specific time of the day; morning, afternoon and evening. The entire design is shaped to orientate itself with the sun.
The spatial configuration is made up of three cubes centered on an equilateral triangle with large arched windows spanning most of the building's ground floor. The large windows allow for a spacious and bright interior that help illuminate the Flemish bond brickwork and hardwood carpentry. Helping promote a warm and comfortable atmosphere. All of which has been dissected by a fascinating, self-supporting spiral staircase.
A truly impressive feat that portrays architectural prowess with impeccable attention to environmental change and its given surroundings. Head on over to Dieter De Vos Architecten to view their complete portfolio.