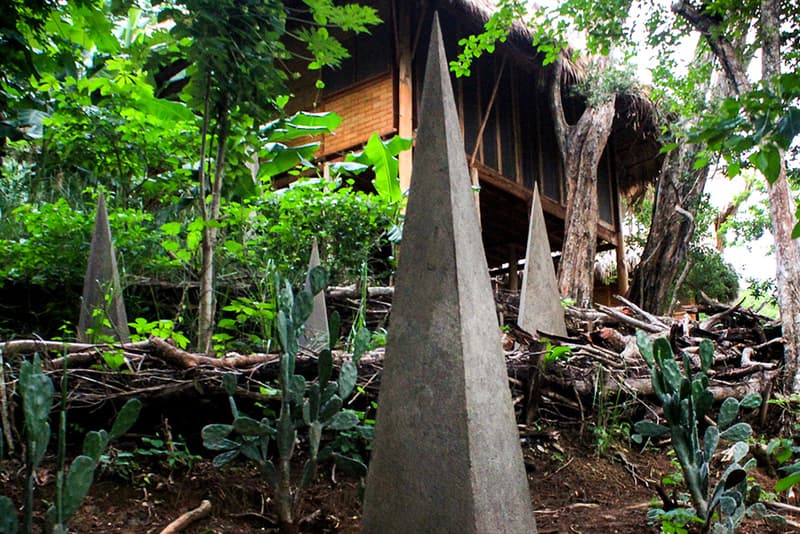 1 of 3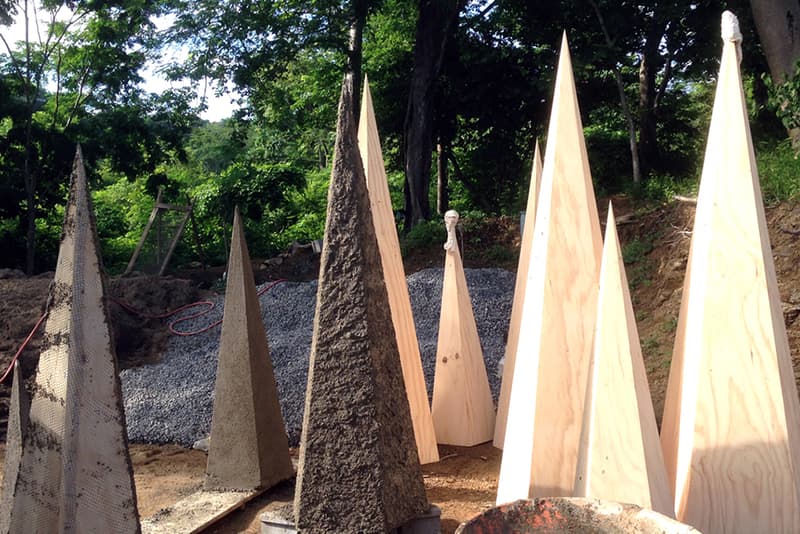 2 of 3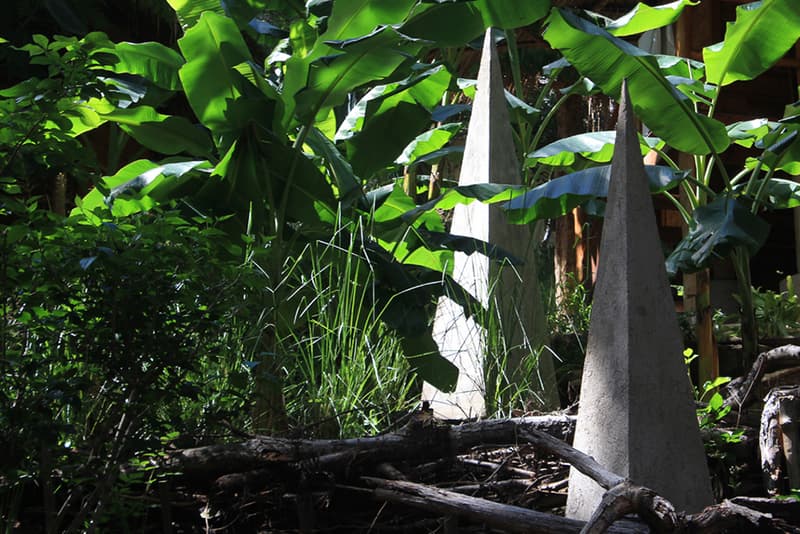 3 of 3
Tofer Chin's Fifteen Grey Installations in Maderas Village, Nicaragua
Two and a half hours away from Nicaragua's capital is Maderas Village—a location that can only be
---
Two and a half hours away from Nicaragua's capital is Maderas Village—a location that can only be accessed by a labyrinth of dirt roads and a sturdy 4×4. The village is a stretch of paradise nestled in the jungle overlooking the ocean in San Juan del Sur and is largely a surf destination or pit stop for travelers passing through.
Out here in the uninhibited bounty of nature, the surf scene acts as an anchor for the different people that converge at this secluded sanctuary in Nicaragua. Out from this organic gathering has come the Maderas Collective, a group of creative dreamers, entrepreneurs, and inspired individuals whose main goal is to globally curate a group of like-minded people engaging in residencies focused on art, music, food, health, and surf.
Los Angeles native and artist Tofer Chin was asked by the Collective to participate in a two-week art residency where he would use resources only available in Nicaragua and take his iconic approach to stark, minimal, geometric shapes to install fifteen Stalagmite structures within the jungle. He explains, "The purpose of this installation entitled Fifteen Grey is to produce a living and breathing interactive work of art that will become part of the permanent landscape at Maderas Village".
Before deciding on a location, days were spent studying the land for potential sites to install his five-sided sculptures. This part of the process was especially important to Chin, who wanted to "achieve a natural environment for each sculpture as if they actually belonged there… as if they grew from the ground amongst the dirt and vegetation". This was Chin's first time using concrete, which was sourced from the region and used to mimic the tone of the surrounding tree bark, "like ancient-futuristic geometric trunks".
Maderas Village has become more than a convergence of brilliant minds or the hang- loose genre of people; the place is a representation of a creative coexistence between man and nature, a concept that Chin has vividly captured in his sculptures by "referencing man-made and organic architecture"; these hard-angled, geometric forms come to life in contrast to the uninhibited nature surrounding it.
Chin concludes: "Through the seasons and over time, the Stalagmites will transform and grow as one may ponder where did these come from? How long have they been here? […] Unlike in a gallery or museum, nature is an uncontrolled environment for something so controlled (art/sculpture), the contrast and experience results in emotions that words cannot describe".