Flying Lotus Details 'You're Dead!' Contributions from Kendrick Lamar, FKA twigs, Chance the Rapper & Earl Sweatshirt
Celebrating today's official release of his new album You're Dead, Flying Lotus, took to Twitter to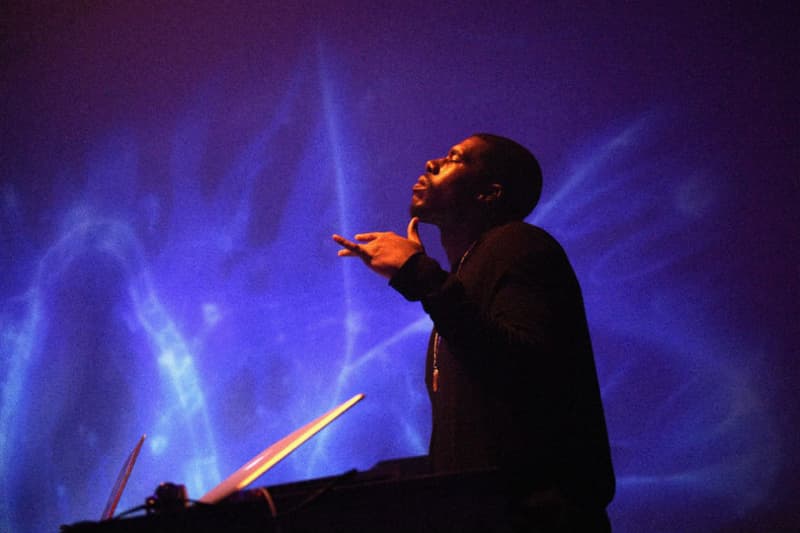 Celebrating today's official release of his new album You're Dead, Flying Lotus, took to Twitter to detail the album, highlighting certain facts about its making of-process, as well as appearances and collaborations with the likes of Kendrick Lamar, FKA twigs, Chance the Rapper and Earl Sweatshirt. Here is some summarized key info from his series of tweets.
- The album was originally supposed ot be called Jodorowsky -— referring to Chilean director Alejandro Jodorowsky, whose movies often deal with the album's recurring theme, death

- The Kendrick Lamar collaboration, "Never Catch Me," was recorded at Ellison's home. K. Dot "came alone, with a hoodie over his head. Ready to work. He wrote it on the spot and laid it down."

- Earl Sweatshirt is featured on "Dead Man's Tetris" "saying shit n the background sometimes"

- Snoop Dogg's contribution to "Dead Man's Tetris" "almost didn't work," so he had to "rework the beat." Snoop was "really into the concept," and asked if FlyLo knew that he made "a song like this" called "Murder Was the Case". Ellison's response: "ummm. Yea I heard of it"

- Mac Miller wanted "Coronus, the Terminator", while "Siren Song" "was originally intended for Pharrell."

- There's a version of "Ready Err Not" that features Chance the Rapper freestyling over the beat. "I sometimes play it in my live show." A video for "Ready Err Not" is in the making, by "one of my favorite animators of all time."

- The beat for "Eyes Above" was made with FKA twigs and Niki Randa in the studio. Also, Kendrick recorded a verse "that can't come out I guess." Ellison added, "'Eyes Above' without Kendrick still breaks my heart."

- Another version of "Obligatory Cadence" exists, featuring Ellison "singing about a dream I had once about a deity who took me into the clouds and showed me a world without darkness."

- Regarding the motivation behind the album, he said: "I knew that when I set out to make this record I'd lose some people with the concept but I didn't do this shit to be crowd pleasing. What ever happens, I know I did what I set out to do. With minor heartbreaks. Truth be told going the 'easy way' is tempting sometimes but I was like fuck it I'm gonna make something only I can put together. A lil self indulgent? absolutely. Thats kinda the point. If you ask me. I had to tell my story!"
You can purchase your own digital copy of You're Dead here, or go vinyl here.