The Pulse of Beats – A Conversation with Dr. Dre & Luke Wood
As hip-hop legend Dr. Dre and Beats by Dre Chief Operating Officer Luke Wood made the trip across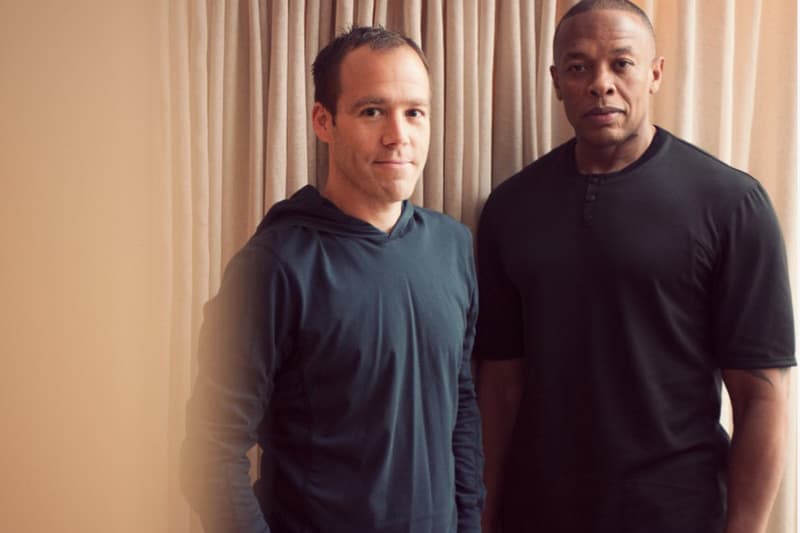 As hip-hop legend Dr. Dre and Beats by Dre Chief Operating Officer Luke Wood made the trip across the pond for the Asian leg of the 2013 Beats Tour, our compadres at HYPETRAK had the opportunity to sit down with the two while they were in Hong Kong. Not only did their conversation touch on music, but a major focus was on both the redesigned Studio headphones. While choice excerpts appear below, head on over to HYPETRAK to get the full scoop on the latest in the world of Beats.
What can you tell us about the new Studio headphones?
Luke Wood: We were working on these for the past year. With the new Studio Headphones, we really want to be evolutionary in a sense of design. As you can see, it's really beautiful and iconic. But when it comes to the sound perspective, we had to be revolutionary with this model. I always like to use artists to draw reference or comparison. If you think back to the first record of The Clash (The Clash, 1977), you can tell it's all energy, vision, idea, momentum. But they didn't know how to play together yet. By the time they come to London Calling, which I think is a classic record, the group completely learned what their sound was, how to play, how to use the studio. So this is where we find ourselves as a sound company. The first Studio headphones was our first album so to speak.

(Turns to Dre) If you go back to your sound of the late '80s and compare it to records you made ten years later, you can tell it's like night and not.

Dre: Yes, it is. (Laughs)

LW: At Beats, we learned how to use the tools. Just like Dre and Jimmy learned the tools on the council in the recording studio, we learned about electrical engineering to get our sound. The design is really different. We are employing automotive servicing techniques. There are no straight lines. It is inspired by the evolution of the Porsche 911 over 30 years and how it slowly smooths out. All the materials are completely different. It's a third lighter and much more durable than the first Studio. It's really not until you feel the two headphones from the design aesthetics that you start to see how much crisper and cleaner the new Studios are.