From the Floor of Agenda Las Vegas: Day 1 and What's Upcoming from Alife, HUF, WeSC and Mishka
Monday marked the opening day and the inaugural showing of Agenda Las Vegas as the 10-year-old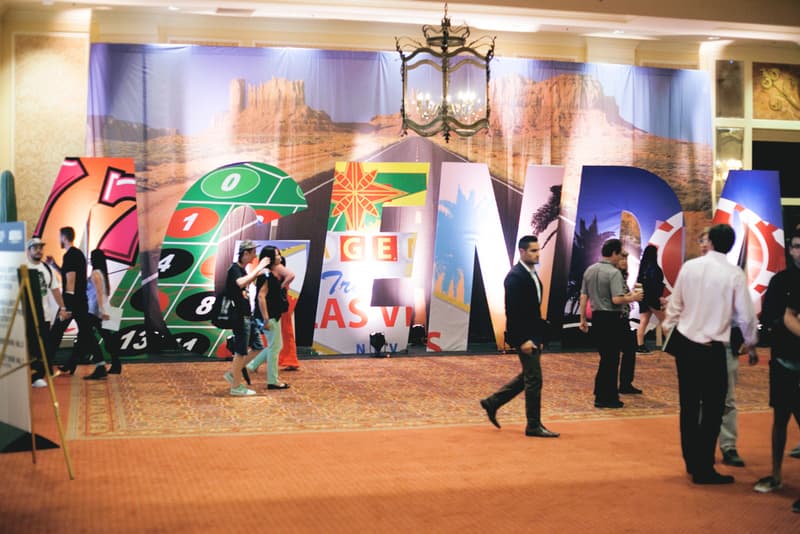 1 of 23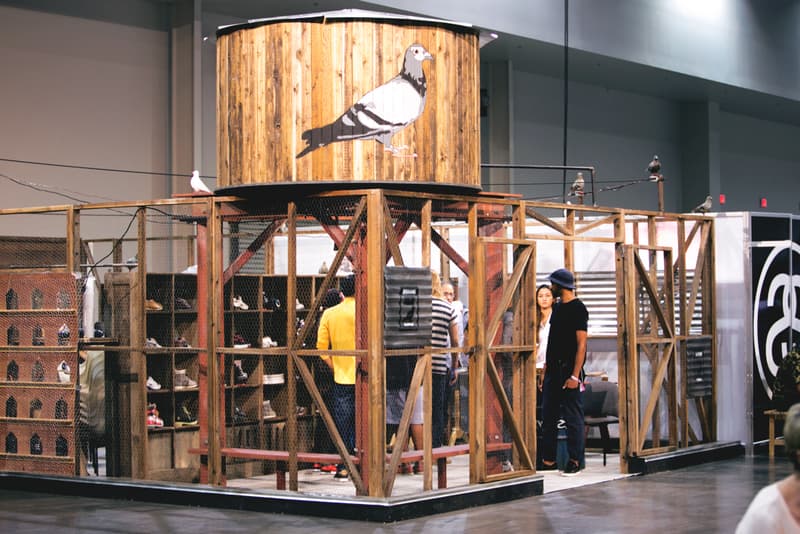 2 of 23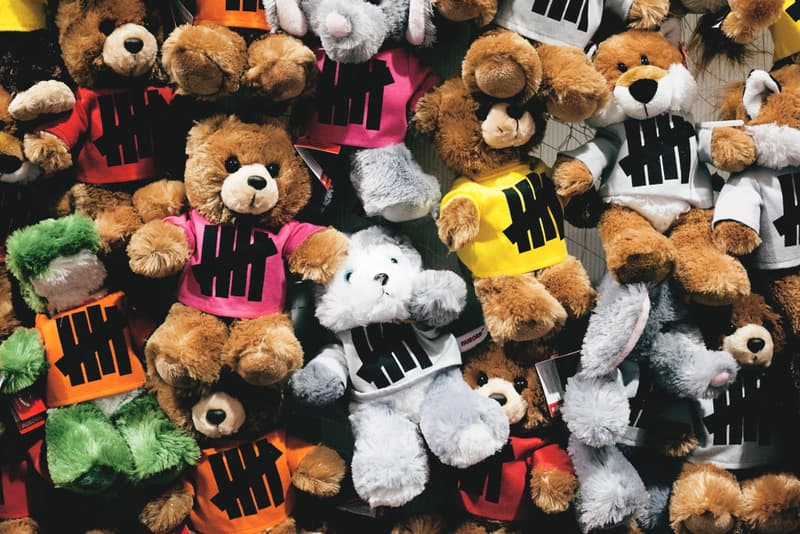 3 of 23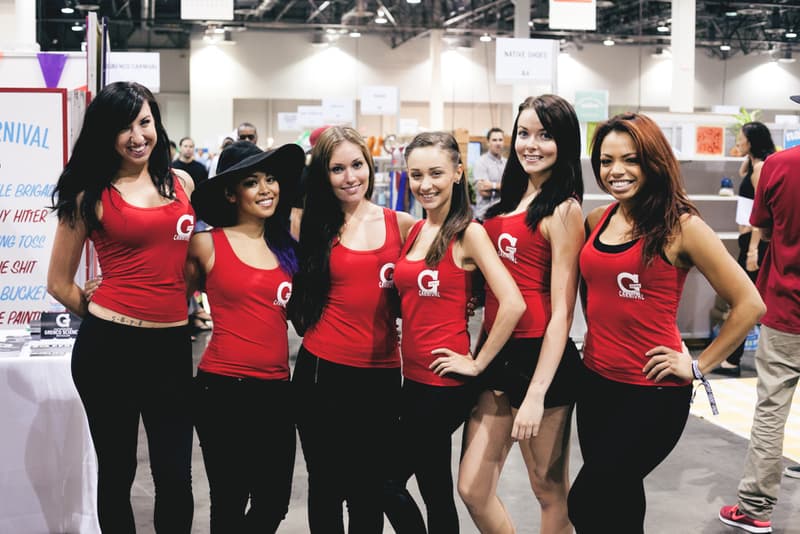 4 of 23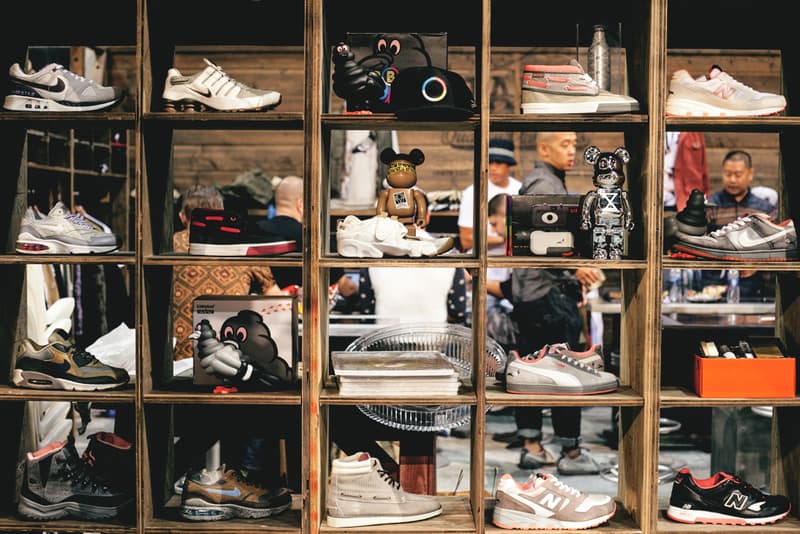 5 of 23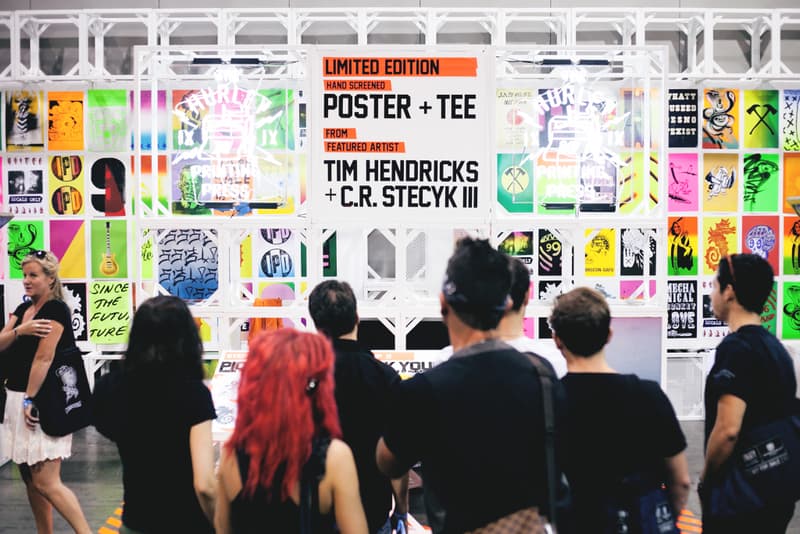 6 of 23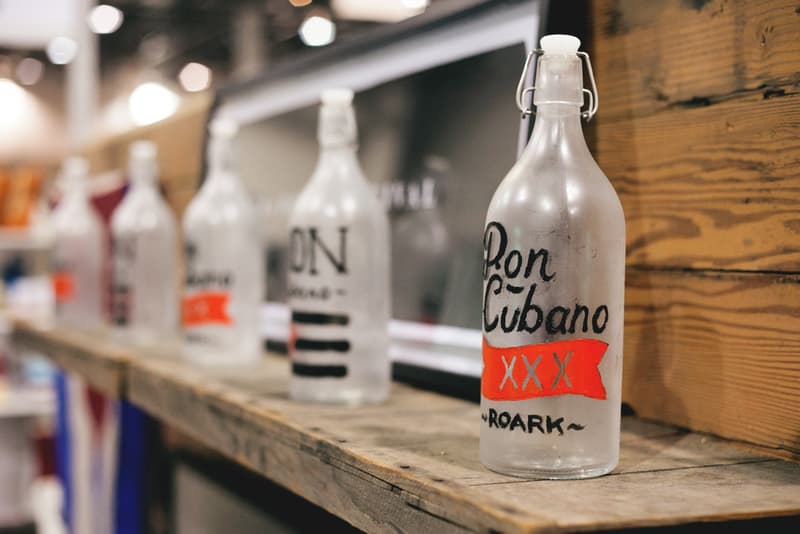 7 of 23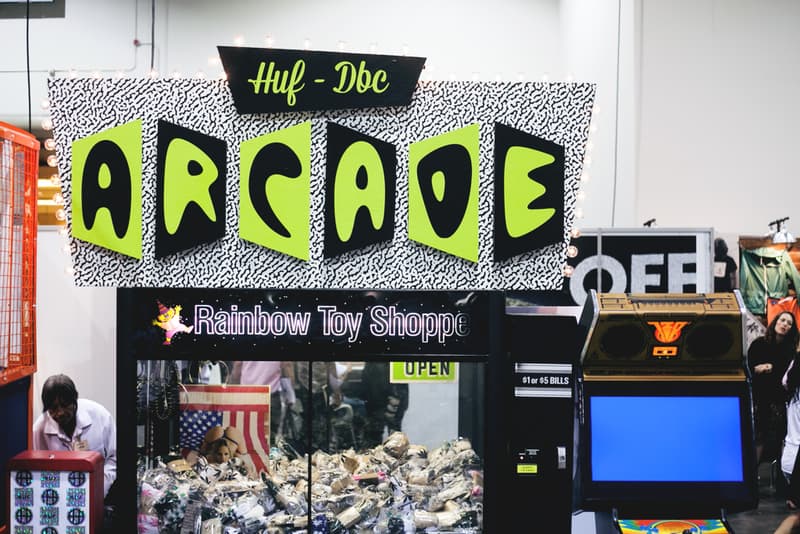 8 of 23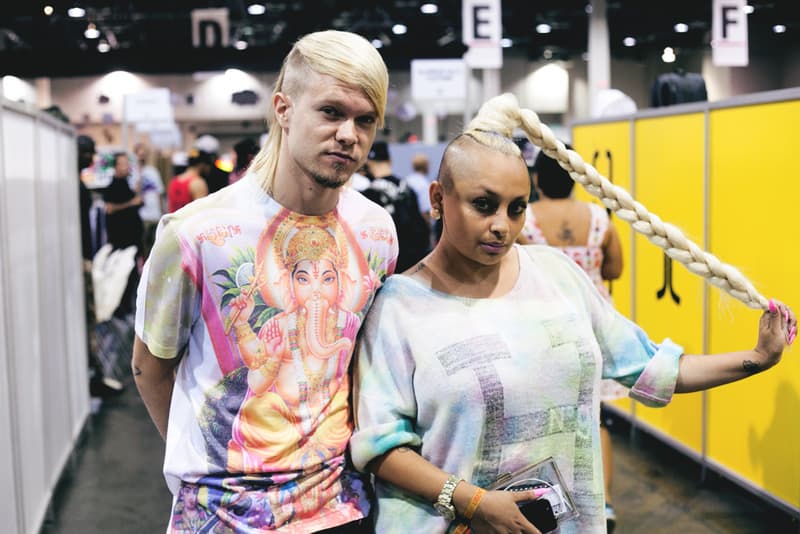 9 of 23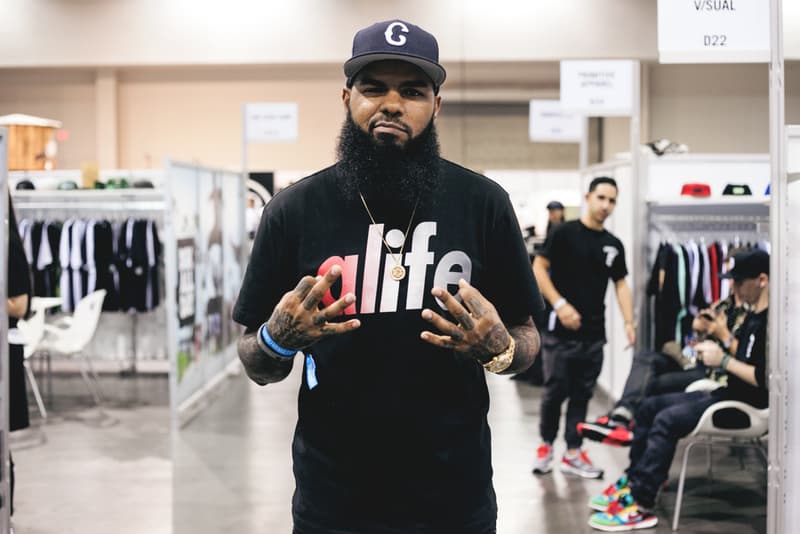 10 of 23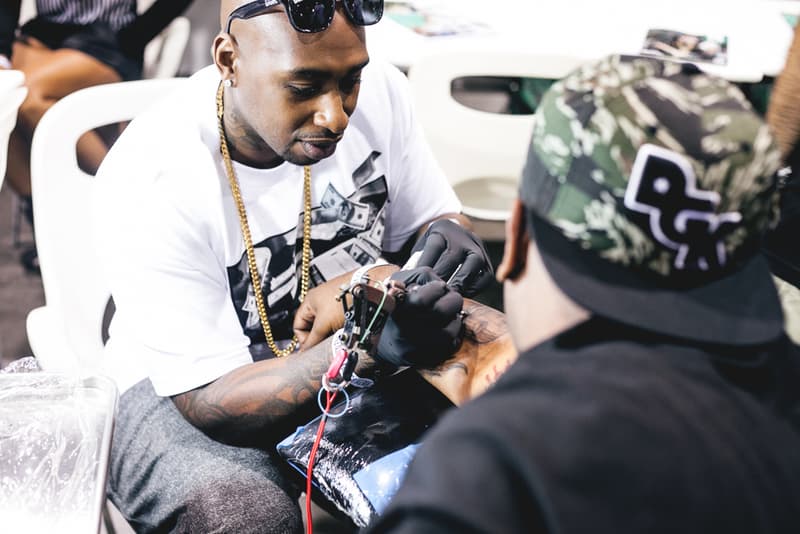 11 of 23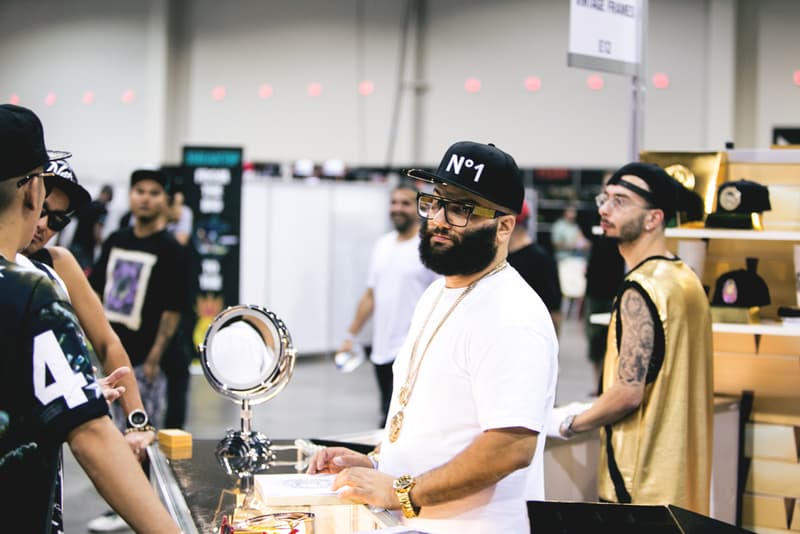 12 of 23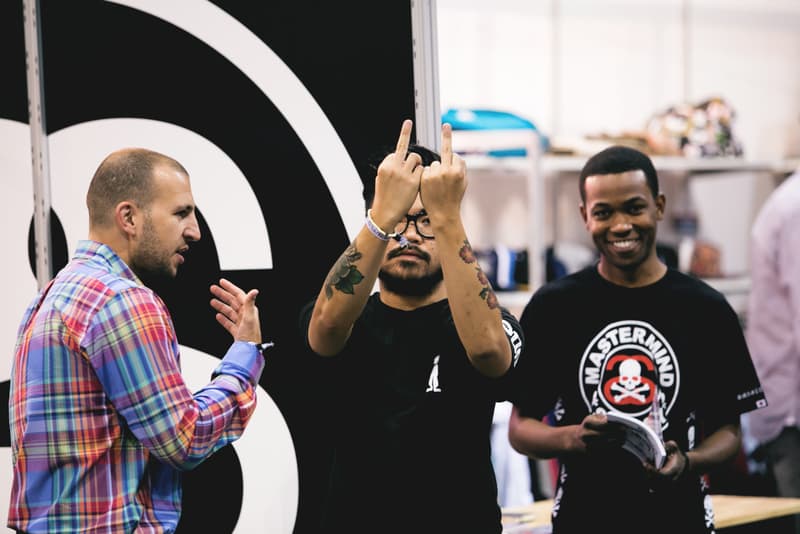 13 of 23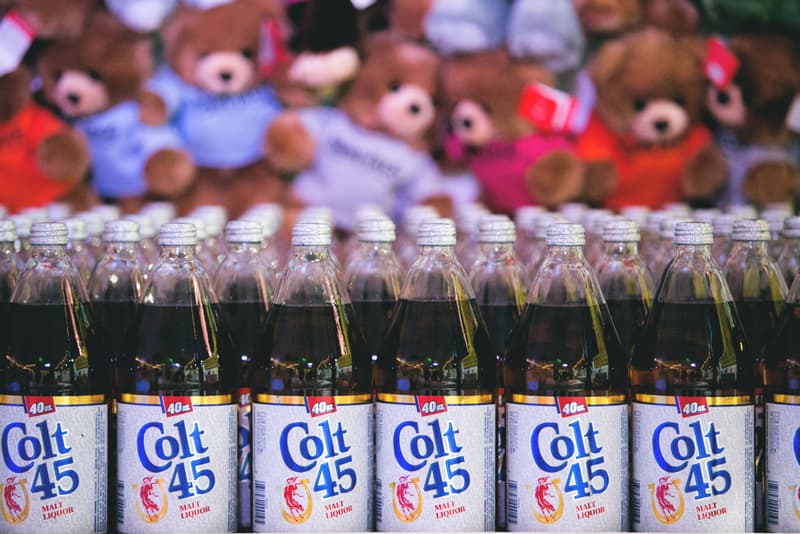 14 of 23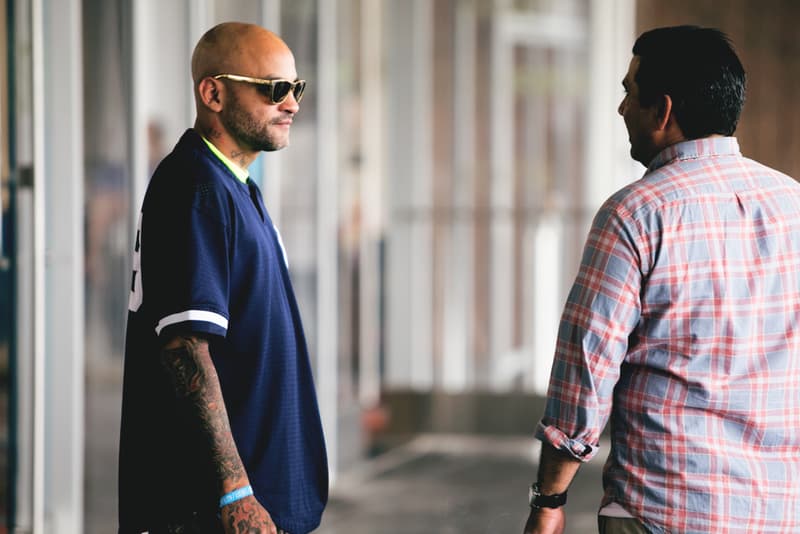 15 of 23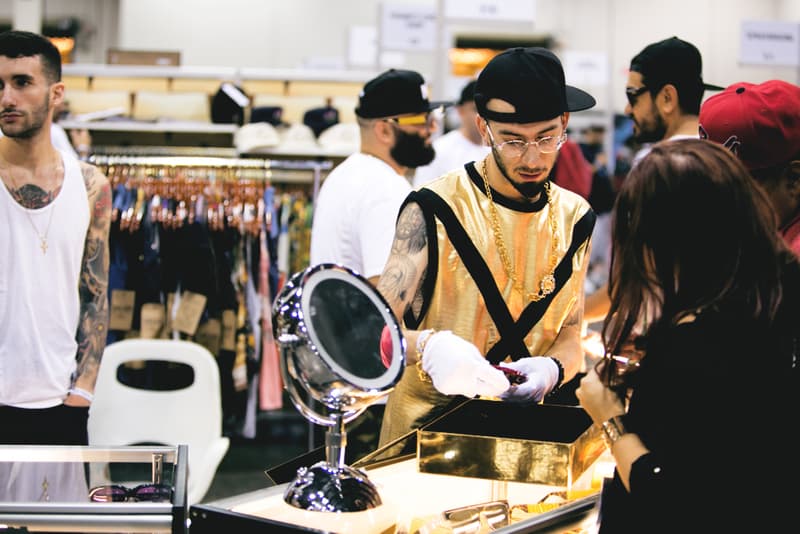 16 of 23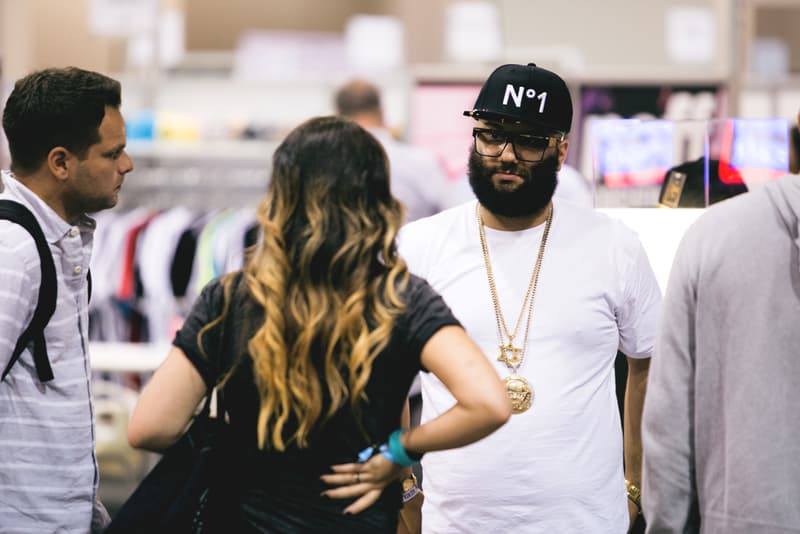 17 of 23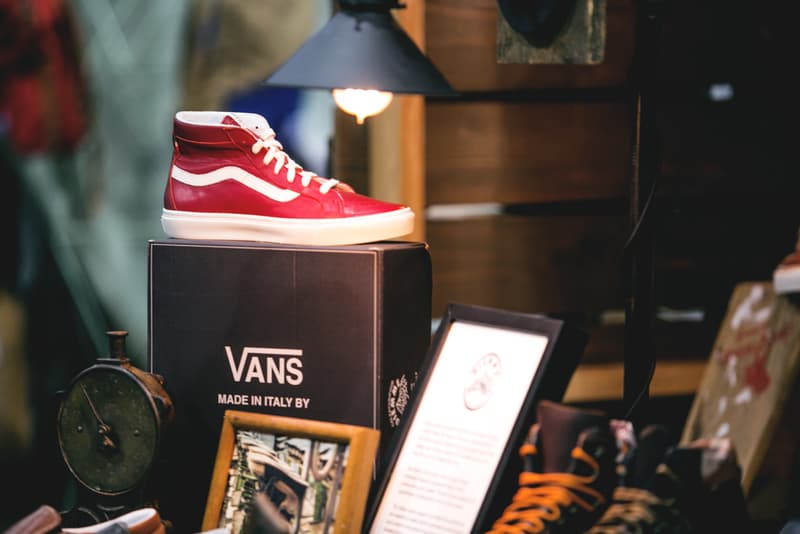 18 of 23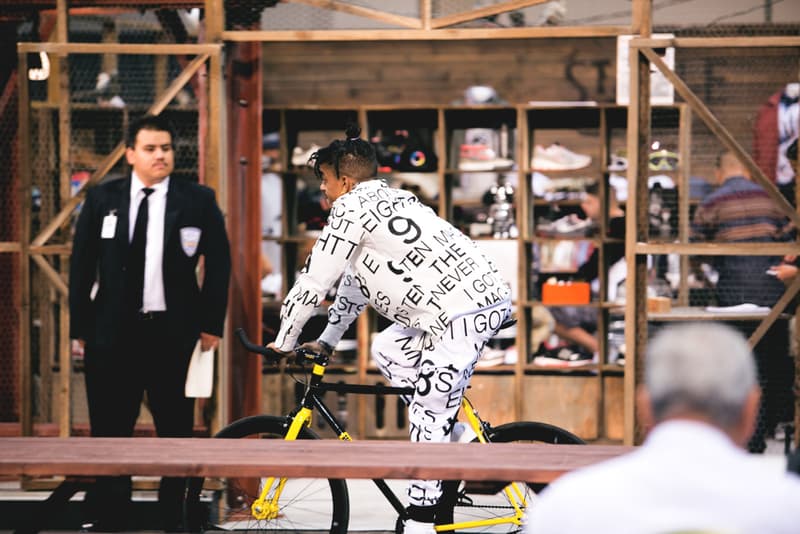 19 of 23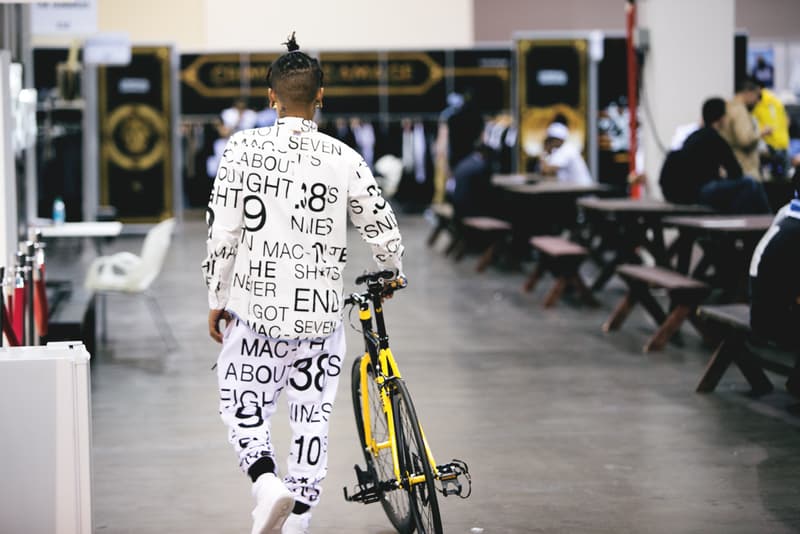 20 of 23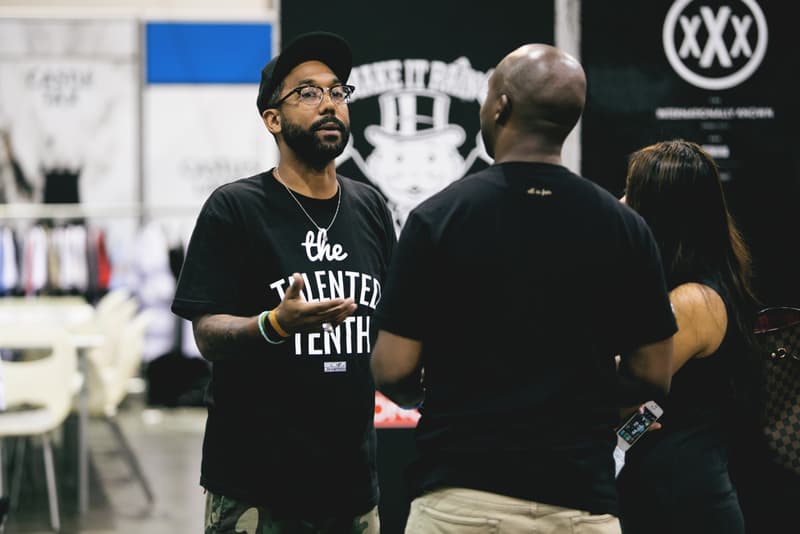 21 of 23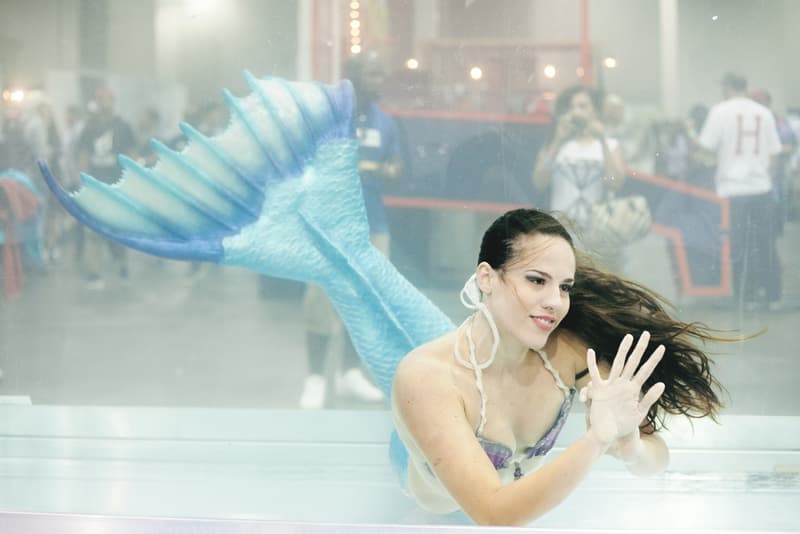 22 of 23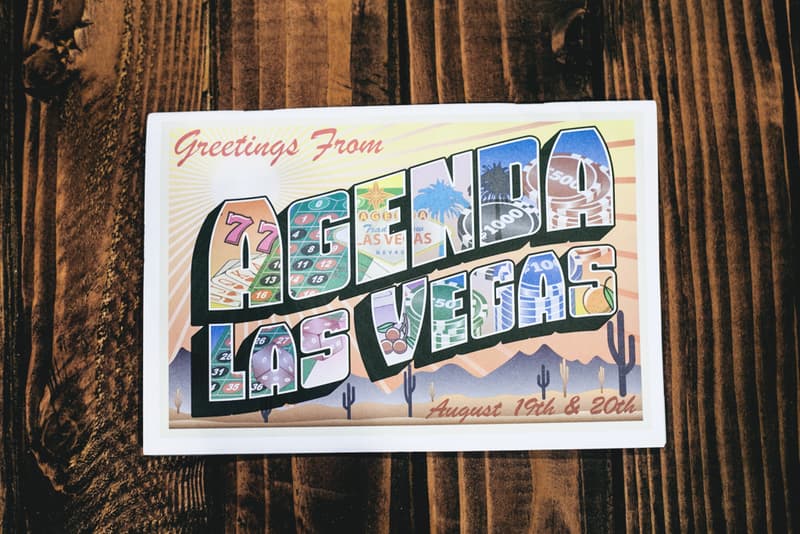 23 of 23
Monday marked the opening day and the inaugural showing of Agenda Las Vegas as the 10-year-old trade show further cemented its place and influence in the street and action sport worlds. Since day one, Agenda has provided a unique place of commerce and selling for what was originally a very niche segment of the fashion industry. However a quick look around and it's easy to see that what Agenda has come to represent is in full force with several lifestyle activations that surround the prototypical buying appointments that represent trade shows. We were able to capture some of the sights from around the trade show floor as well as speak with some representatives from the likes of Alife, HUF, WeSC and Mishka who shared with us what's in the pipeline, as well as a general uncertainty over what new trends look to be on their way.
---
HUF
Can you introduce yourself?
I'm Scott Macky and I oversee West Coast sales for HUF.
What are things your brand are pushing hard upcoming?
Footwear has really been one of our main pushes. The Pepper Pro shoe which we dropped this spring has been important alongside some of our new riders that have been introduced. We just released the cross-trainer HR-1 which is an everyday boot-style sneaker. For fashion, "Shell-Shock" camo will be popular for us alongside tie-dyes and graphic T-shirts. Rounding out a lot are our hats which are always killer. We have some quality, made in the U.S.-constructed denim that we'll push. Colors are definitely something we'll try to use more of with tropical and floral patterns. That movement for Hawaiian patterns is still going.
What are some things you see slowing down?
I know the Plantlife concept was really big for us and we're probably going to keep the print just on our socks and hats. I don't really see anything going away but a lot of stuff is coming in. Lots of cool and different tie-dyes. For example not just circular styles we're all used to but bleaches. We're applying these on premium T-shirt bodies.
What's it mean to have Agenda in Vegas now?
This Agenda has been surprisingly great. We've been busy and seen a lot of people we needed to see and it's been a great experience. It's a bit late for us in the season as our orders are due Friday, so we really have to follow-up [laughs].
Any last words?
I need an Advil, I'm hungover.
---
Mishka
Can you introduce yourself?
Leigh Barton, head of marketing for Mishka. I was originally in music so I apply some of that knowledge in marketing to Mishka. I try to work with a lot of promoters across the U.S. and support the local music scene.
What are things your brand are pushing hard upcoming?
I'm working on our 10-year celebration in September and working really hard on this party. We wanted to do Los Angeles but at this time we're pretty strapped for time. Additionally we're showing some exclusives for the remainder of the year including lots of hats.
What are some things you see slowing down?
It's kind of funny, our department is less about trends… we wear mostly black. I love all the meme shirts that are stupid. I don't really know, I'm really into plain simple things. It goes both ways, some people are saying they're sick of all-over prints but everybody is still wearing them. Everybody has also been into that "street goth" look. It's a weird situation, time will tell.
What are some current trends or big things you see?
Everybody's been kind of doing the same thing with the occult symbol and patterns. I feel like our brand, while sometimes we may go along with trends, we also do whatever we want and we're kind of the "weird" brand. As a result we're able to be creative and share our ideas.
What's it mean to have Agenda in Vegas now?
It's cool, I went to Long Beach and New York and you can see how people do it differently and represent their brands. It's showing everybody's ability to progress together. Other trade shows were getting bigger but people were trying to refocus on something smaller.
Any last words?
Keep Watch!
---
ALIFE
Can you introduce yourself?
I'm Jesse Villanueva and I'm the creative director of ALIFE.
What are things your brand are pushing hard upcoming?
We've always been a downtown (New York) sort of brand. We've always been big into art and we're trying to push the art and creativity of downtown. This theme is what we're pushing in the coming months. I'm just glad to have some stuff in the mix that's indicative of who we are and it shows us more as a leader. Recently we worked with Blood Orange and Jadakiss this past summer. For upcoming, I can't mention who's next but will really make some noise.
What are some current trends or big things you see?
There's a lot of hide and fur people are wearing… Eddie Murphy did it really well… not sure what will happen with it (the trend). But otherwise, you see some stuff that is really high-end but I like to see change and you can see who is leading and following.
What are some things to look forward in general lifestyle and marketing?
We've always been a creative marketing company that has been a bit of a marketing play like when we did a collaboration with Levi's eight years ago, or Nike, New Balance, Reebok, PUMAs, etc. It's sort of having them tap into our world. All the projects were all organic and we loved that stuff. We sort of started the company with that sort of focus and we're getting a calendar in line to really push forward.
What's it mean to have Agenda in Vegas now?
We've seen a different shift and I've seen different worlds that I was involved in when I was growing up and coming together. People are in the same place and showing together is cool.
Any last words?
Do the shit you do and stand behind what you do and hopefully we all see each other in the future.
---
WeSC
Can you introduce yourself?
Hi, I'm Jane Derryberry and oversee West Coast sales.
What are things your brand are pushing hard upcoming?
We're big on all-over prints, color-blocking, geometric shapes in doodles and earthy tones. Our hat category has been really fun thanks to five-panels and bucket hats. Lots of colors and patterns will continue and silhouettes with change including drop-crotch profiles. Our denim line has always been important to us. As you might know, headphones have been a really big segment us. We're doing something with Apple on a high-quality, exclusive headphone. Everything has been exclusively created for this project.
What are some things to look forward to from a lifestyle perspective?
Music is huge for us including Skrillex who has been an important activist for us. A lot of our other artists with our skate team are hoping to really blow up. The third pillar is art who will always be a central point for representing WeSC.
What's it mean to have Agenda in Vegas now?
Agenda is a nice new take, we fit in really nicely and we offer something different from other brands with mid-to-higher price point. The experience has been great and I look forward to the next one.