Jay-Z's 'Magna Carta Holy Grail' Influences RIAA to Change 30-Day Rule
Jay-Z called for new rules and he's getting them. The RIAA acknowledges "the music business is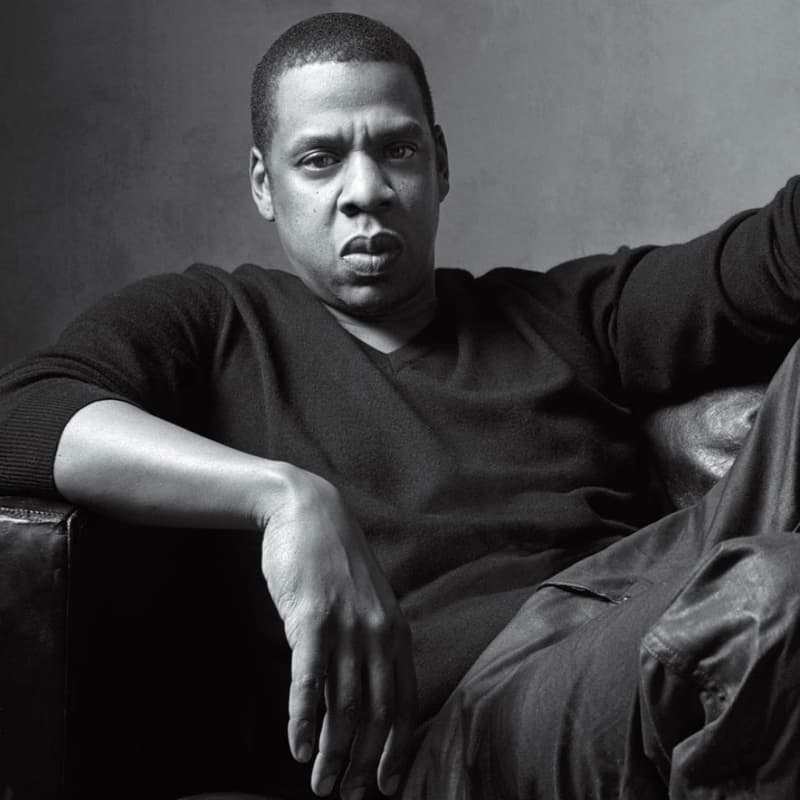 Jay-Z called for new rules and he's getting them. The RIAA acknowledges "the music business is changing" and aims to move forward with it. Citing Jay-Z's upcoming album Magna Carta Holy Grail, they decided it was time to reassess a certain rule, "The 30 Day Rule." The 30-day waiting period was established to account for CDs, vinyl, etc. being returned. Since returns of digital album sales are negligible, they decided that the 30-day waiting period before considering digital album sales shouldn't apply. Read the full statement made by the RIAA below.
By now, many of us in the music business, as well as Jay-Z fans, know that Samsung has purchased one million "Magna Carta Holy Grail" digital albums to be given away to the phone maker's customers. It is a novel and creative marketing move and it has rightly stimulated a healthy conversation about the sale's meaning and implications for the modern music business.

For us, the move prompted a re-examination of our historic Gold & Platinum (G&P) Program award rules. As we dug through the records of audits, re-reviewed rules and consulted with our auditing firm of more than thirty years, Gelfand, Rennert & Feldman, we discovered one rule disparity that no longer makes sense.

One of our program's requirements is that an album can become eligible for certification 30 days after release date. (There are other rules, of course – such as requiring that the price of the album meet certain requirements.) The 30-day rule exists to take into account potential returns of physical product – CDs, cassettes, vinyl, etc. that could be shipped to brick and mortar retailers and returned, in which case our auditors do not count the sales.

When we first created the Digital Single Award in 2004, we elected not to impose any 30-day rule because there are very few digital returns. According to our auditing firm, digital returns on average account for less than two percent of sales included in reports provided by the labels for certification – most digital retailer Terms of Use/Service allow users to return products only under limited circumstances.

Also at the time in 2004, sales of digital albums were virtually non-existent and accounted for a small fraction of overall digital sales. Fast forward a decade and that's obviously no longer the case.

We think it's time for the RIAA – and Gelfand, Rennert & Feldman – to align our digital song and album certification requirements. That's why today we are officially updating this rule in our G&P Program requirements. Going forward, sales of albums in digital format will become eligible on the release date, while sales of albums in physical format will still become eligible for certification 30 days after the release date.

Not only do we believe it's sensible and logical to align digital album rules with those we have maintained for digital singles since the program's inception, we also consider today's move in line with our larger efforts to modernize the G&P Program to reflect the new music marketplace. In May we announced the integration of on-demand streams to the program to more broadly recognize online demand for songs.

The reality is that how fans consume music is changing, the music business is changing as labels and artists partner with a breathtaking array of new technology services, and the industry's premier award recognizing artists' commercial achievement should similarly keep pace. In short, we're continuing to move the 55-year-old program forward and it's a good day when music sales diversification and innovative strategies meet the RIAA's time-tested, gold standard requisites for certification.
Join Our Discussions on Discord
The HYPEBEAST Discord Server is a community where conversations on cultural topics can be taken further.