HYPETRAK Mix - Michael Uzowuru
Along with our recently launched music player, HYPETRAK has teamed up with influential and talented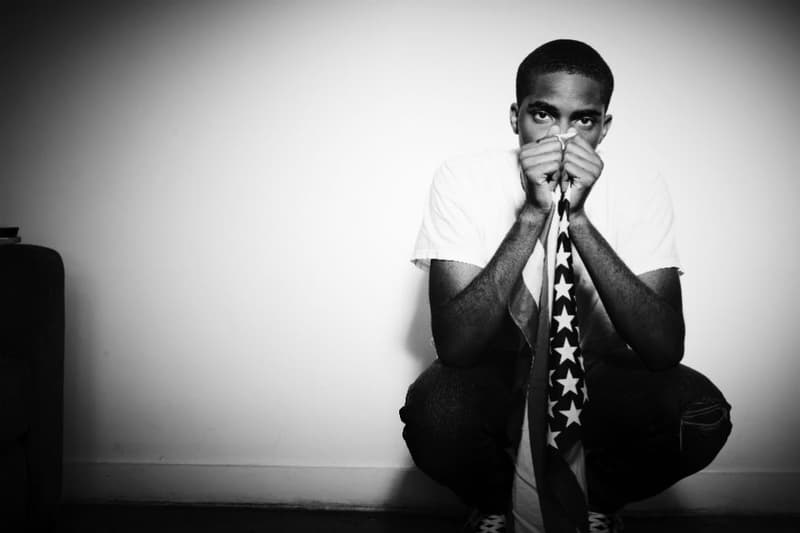 Along with our recently launched music player, HYPETRAK has teamed up with influential and talented artists for our new series of exclusive mixes. In honor of the first installment, Los Angeles producer Michael Uzowuru provides us with a taste of his personal music library. The eclectic tracklist contains older as well as newer recordings from the likes of Shlohmo, Casey Veggies, Drake, Gil Scott-Heron, Jai Paul, Ab-Soul, Radiohead, Flatbush Zombies, Mac Miller, Andre 3000, T.M. King, Lil Ugly Mane and more. Uzowuru has production credit on Earl Sweatshirt's upcoming new album Doris and is also a music editor for Tumblr.
What are your major sound influences? Who is the greatest producer of all time?
People like Kanye West, Jeff Buckley, Elliott Smith, Frank Ocean, and Miles Davis inspire me to be an artist and create whatever sounds come in to my head. I don't know if there's even a greatest producer of all time, but i'd probably say The Neptunes and Timbaland produced some of the most iconic songs of my childhood.
What projects are you currently working on?
Working on a solo project.
What are your respective thoughts on Magna Carta…Holy Grail and Yeezus?
Personally, at this point I think Yeezus is my favorite album this year. Magna Carta, I feel, it's cool, although not necessarily my taste, but I'm sure it's genius to some people. I think as far as production and texture goes, Yeezus is my taste. The texture of that album is amazing, from the mixing to the layering to the choice of instruments and sounds. It's brilliant to me.
Have you heard Doris in its entirety yet? What can the world expect?
Nope, I haven't heard it. I'm sure, we all know Earl is about to outrap everyone out right now, and just sticking to what he thinks is cool. We all know the album's going to be a reflection of him and all things that make him up — rather than the mundane day-to-day cookie cutter rapper album that's just doing whatever everyone else is doing and trying to be "cool."
On that note, tune in below.
Tracklist

rMell – Invitation
Mac Miller – Objects in the Mirror
Andre 3000 – Prototype
N.E.R.D. – Love Bomb
Flatbush Zombies featuring Kilo Kish – JupiterSound
Shlohmo featuring Jeremih – Bo Peep (Do You Right)
Casey Veggies – Roses
Chance the Rapper featuring Childish Gambino – Favorite Song
T.M. King – Golfing
Lil Ugly Mane – B*tch I'm Lugubrious
Drake – The Motion
Gil Scott-Heron – Running
Jai Paul – Untitled
J Dilla – Track 3
Ab-Soul – The Book of Soul
Pharrell – I Really Like You (Instrumental)
Radiohead – Everything In Its Right Place
Om'mas Keith – All 4 You
Photography: Julian Schratter