HYPETRAK Review: Kanye West - Yeezus
After an apprehended stretch of time, we finally get treated to Kanye West's highly anticipated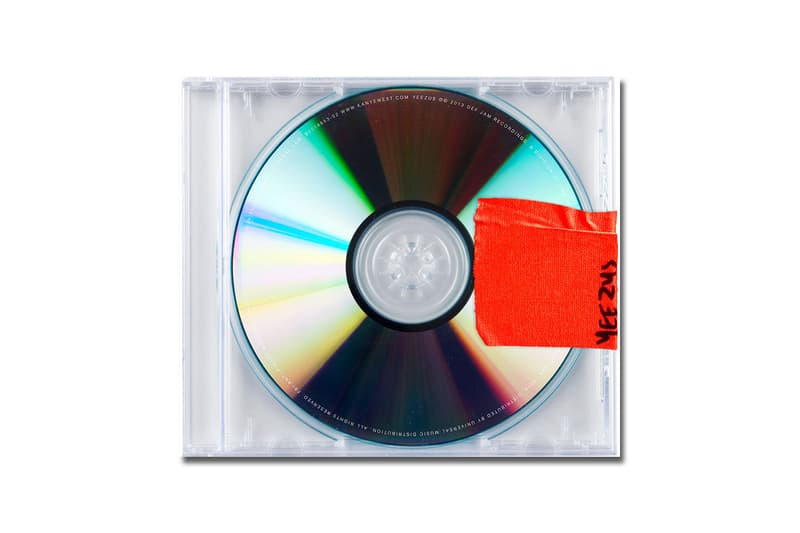 After an apprehended stretch of time, we finally get treated to Kanye West's highly anticipated Yeezus release. While Kanye-related news outside of the realms of Yeezus has also made headlines — the birth of 'Ye's new baby girl and the rapper's cheating scandal — the final-coming of the LP has no doubt captivated the masses, and most prominently the critics. With commentators from across the board sharing their piece of mind on 'Ye's latest efforts, our musically savvy compadre HYPETRAK also had something to say. Read an insert from the review below where hit singles "New Slaves" and "Black Skinhead" see further dissection, and learn how the album where Kanye declares himself a God is in fact where he is most human.
Kanye West answers to no one but God himself. He's always been allured by the divine; every album release has been an ascent to the top, and when he reached the throne of the hip-hop kingdom in 2011, we believed that he couldn't get much higher.

But complacency only lasts so long for Mr. West, which brings us to the rapper's latest release: Yeezus – a darkly neurotic and abrasive album where Kanye's self-proclaimed godliness, is more ambivalent acceptance than blasphemous braggadocio.

"I Am a God," although not the album's starting track, is one of its most lyrically entertaining. Lines like "In a French-ass restaurant / Hurry up with my damn croissants," and "I just talked to Jesus / He said what up Yeezus," are laughably absurd and self-parodying — a reminder that taking Kanye too seriously is losing out on some of the fun.

However, most of the album is uncomfortably dark, both musically and lyrically. "New Slaves" and "Black Skinhead" are hostile and ominous. A monotone Kanye grows increasingly frustrated and enraged in the former, while panicked breaths turn into blood-curdling screams on the latter. "Middle America packed in / Came to see me in my black skin," yells Kanye. It's unabashedly vivid as Kanye is staring back at his spectators with fiery and unflinching eyes in the projectons that have been shown around the globe.

And those eyes see all, especially on "New Slaves." Corrupt corporations, materialistic tendencies and the imprisonment of blacks within the U.S. Prison Industrial Complex. It's the militant, paranoid and crude doppelganger to "All Falls Down," and "Power."
Head over to HYPETRAK for the full review.