HYPEBEAST Approved: Pens
The pen – a resourceful writing utensil used in conjunction with ink or a similar substance – dates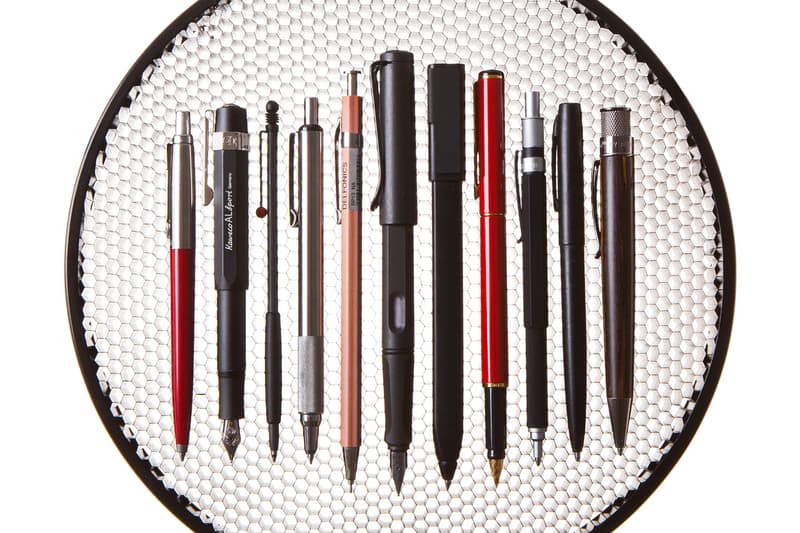 1 of 4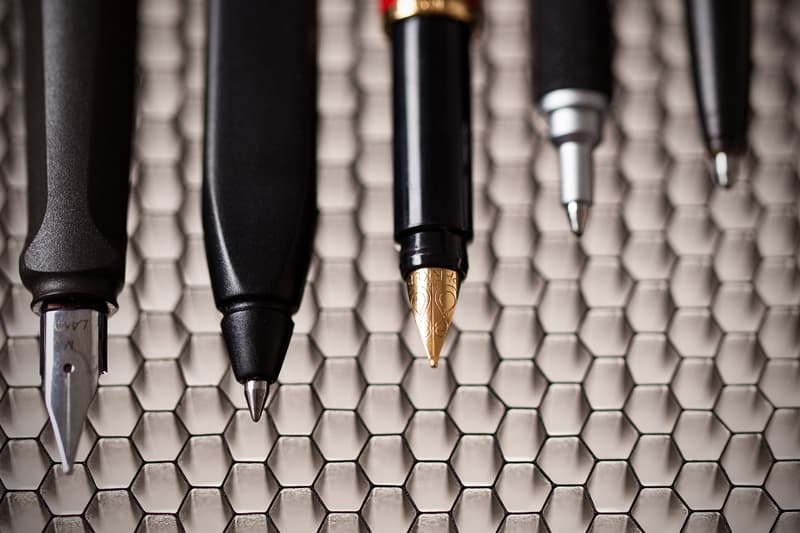 2 of 4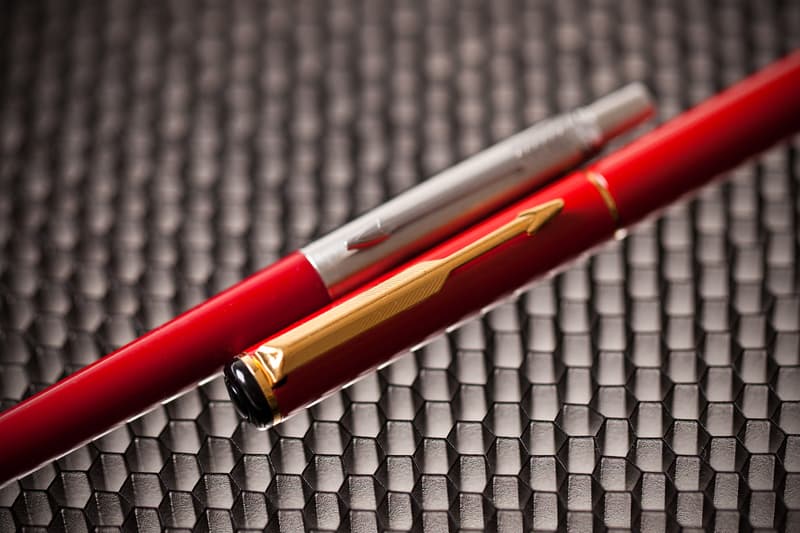 3 of 4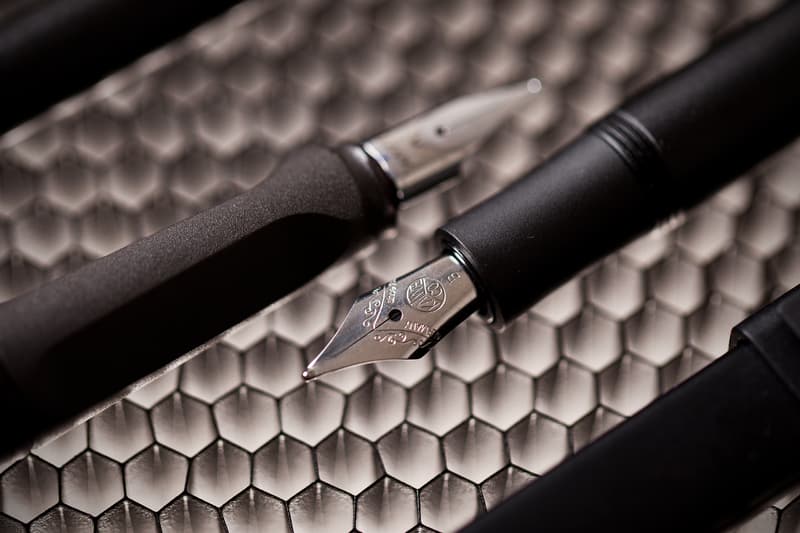 4 of 4
The pen – a resourceful writing utensil used in conjunction with ink or a similar substance – dates back thousands of years to the inventive Egyptian civilization, which to no coincidence is also credited for developing the first paper-like material from the papyrus plant. Looking to enhance efficiency when documenting their rich history, early scribes fashioned what is now referred to as the reed pen from reed straw or bamboo, serving an important role in the evolution of calligraphy and language. Future innovations saw the emergence of the longstanding quill pen which utilized bird feathers and a bottle of dipping ink. Calligraphers then fabricated pens with metal nibs, or tips, to aid writers of longer, more comprehensive texts. And lastly, contemporary creations like the fountain and ballpoint pen have aided in shaping this vastly accessible instrument into the world's most powerful tool against chaos and injustices.
Although still widely in use, thanks in part to our often archaic education system and imaginative art world, the pen is slowly losing its appeal to technological advances that include smartphones, tablets and digital data storage. The standardization of email did away with handwritten letters, and smartphones, with their all-inclusive apps, make personal notepads and/or journals useless to tote around. Although difficult for many — just ask our friends over at Walker Shop and NoteMaker — it is not impossible to go weeks without taking a pen to paper.
As a result of our enthralling digital age, social interaction within today's societal walls has changed drastically, becoming impersonal with short attentions spans and lost emotion. Now don't get it twisted – these recent inventions have made the world much more accessible through various mediums like mass-emailing, personal web blogs, social networking sites and much, much more. However, this "convenience" has also conditioned our interactions with one another to brief, sometimes incoherent conversations. Sure, we're all victims of abbreviated text, but how does this negligence effect our youth and their ability to communicate? And let's not also forget that digital communication does not last forever. Would you even know where to begin if someone handed you a floppy disk? And those were still fairly popular just one decade ago!
On the other hand, writing portraits have raw human emotions that are seldom seen, where its author spews out a continual flow of pure, uninterrupted conscious thought. This allows us to fully immerse ourselves in the subject at hand, blocking out all unfortunate distractions with the goal of delivering a coherent passage for our readers. Print is also one of the few mediums that can last for centuries or, if preserved, thousands of years. Your recent introspective blog post however will likely die a slow death, disappearing from search engines until it is no more as the newest technological craze rolls out, unable to support your outdated work.
Now, if you've visited these viral pages in the past then you must be familiar with our popular introspective series titled Essentials. As we highlight the personal items our favorite creatives can't live without, one item that seems to make the list time after time is of course the pen. Whether it's a modest pen used for taking field notes on the prowl for inspiration to an upcoming seasonal range, or a sharpie that channels an artist's latest vision in preparation of a future gallery exhibition, the pen is the right hand, and sometimes left hand man for conceptualizing what we hope are brilliant, game-changing ideas. It is the medium for turning a mere vision into something that can be defined and conveyed to others.
Following the inaugural bottle openers piece, we look to advance our HYPEBEAST Approved series highlighting some of the more popular pens in use today. By all means, use the comments section below to further educate your fellow readers on any additional products that weren't featured here as well as reviews to the ones that were. In closing, keep in mind that although life seems impossible without a smartphone by your side, it at times takes a pen and paper to unravel the endless thoughts that constantly distract us from doing what should be most important in our lives. Nineteenth century English author Edward Bulwer-Lytton couldn't have said it any better: the pen truly is mightier than the sword.
Parker Rialto
To jump-start HYPEBEAST's guide to the inventive yet affordable pens we travel to East Sussex, England to highlight a favorite among Parker pen's 125-year-old inventory. Originally labeled the Place Vendôme – a high-end French-designed model to Parker's 88 line – the Rialto is named after a district in Venice, Italy. Beautifully accented with a 23 karat gold plated trim and nib, this fountain pen offers a cap top with clip and refillable cartridges. Available in a slew of color options from matte to a lacquer finish, the Parker Rialto fountain or ballpoint pen serves as a refined, dressed up writing instrument at a moderately price range just below $50 USD.
Kaweco AL Sport Fountain Pen
For any writer looking to maximize pocket space without sacrificing personal style, German-based pen maker Kaweco offers the AL Sport Fountain Pen. This 10.5cm long (with cap on) compact pen is not only comfortable to tote, but to hold and scribe with as well. Machined from a single piece of aluminum, the barrel is polished by hand to accent the stainless steel nib and iridium tip. A Kaweco Al Sport generally retails around $75 USD.
Lamy Safari Fountain Pen
From another German-based pen maker we get a look at the ultra stylish and dependable Lamy Safari Fountain Pen. A favorite for its lightweight build made with indestructible ABS plastic, the Safari features a flexible clip and ergonomic contoured gripping that aides users in writing comfortably for hours. Lamy's Safari Fountain Pen comes in a slew of vibrant color choices and falls around towards the top of our pen list at $50 USD
Fisher Space Pen M4B
For the HYPEBEAST with a strong affinity for personalized goods, comes the customizable M4B Non-Reflective Military Matte Black Cap-O-Matic Space Pen from Fisher Space Pen. The Fisher name is a very important one in the antiquated history of writing utensils. It was one of the first companies to develop a universal refill ink cartridge as well as one that didn't rely on gravity for ink to flow onto the paper. Its ingenuity eventually landed them a deal becoming the official pen for NASA astronauts. Now with an extensive product line coming from a domestically located factory in Nevada, this economical pen retails for a mere $12 USD with the option to engrave a personalized message free of cost. And we like free.
Retro 51 Tornado Bamboo Ballpoint Pen – Ebony
Founded in 1990 with the goal of blending the latest in pen design technology with old-fashioned elegance, Retro 1951 and its vast range now serves as a major manufacturer for Disney- and Harley Davidson-licensed writing instruments. Its most popular line, the Tornado, features a revolutionary ballpoint refill that runs as smooth as a roller ball and dries instantly upon contact for a gentle writing experience. The Bamboo version has an environmentally friendly barrel made with 100% bamboo accented with chrome details. Additionally, with every Tornado Bamboo purchase, Retro makes a donation to the Arbor Day Foundation to rescue and conserve 250 square feet of rainforest. So next time you're in line at your stationary store of choice looking to grab a pack of cheapo pens, marinate on this – will part of your purchase go to charity or is the pen's plastic build an environmental risk?
Tombow Zoom 707 Grey/Black Ballpoint Pen
Celebrating its centennial this coming February, Tombow Pencil Co. has remained a key innovator in writing utensils for its acute efficiency and environmentally creative concepts. Aligning with its founding ethos for clean, sleek and practical products, the Tokyo-based pen maker offers the Zoom 707 Ballpoint Pen. Marketed as one of the world's thinnest, mass-retailed pens, this refined instrument boasts a dark grey brass barrel with a black rubber grip for precise writing. Available in a slew of color options, the Tombow 707 is excellently priced at around $20 USD.
DELFONICS Ballpoint Wood Pens
Since its inception nearly 25 years ago, DELFONICS has delivered exceptionally sensible goods under the philosophy that stationary is not only a necessary tool of life, but a portal into one's culture and creativity. Aligning with said ethos, the Japan-based label recently introduced its mainland staple to international markets – a refined ballpoint pen fabricated from wood. Retailing in colors that would rival a crayon box, the Ballpoint Wood Pen offers a simplistic elegance at just $10 USD.
Parker Jotter
For users in search of a writing utensil with a longstanding heritage of innovation, the 60-year-old Jotter rarely meets its match. Selling nearly a billion pens worldwide since its inception in 1954, the Jotter revolutionized ballpoint pens with its retractable textured point, now a standard in the industry. Distinguished by its streamlined design, this reliable mainstay is popular among young professionals for its inexpensive elegance costing less than $10 USD.
Moleskine Classic Rollerball Pen
If you are the slightest bit familiar with our popular Essentials series then you're likely aware the creative notebook of choice is reserved for Italian brand Moleskine. Although its popularity came from a product line that offered various canvases to organize your thoughts, Moleskine had yet to venture into the medium that is needed to guide those thoughts from mind to paper. In 2011 however, when it began to expand its designs to encompass a multitude of cultural activities, the Milan-based brand finally produced a companion to its notebook: the pen. The Classic Rollerball Pen is fashioned specifically to complement the shape and personality of a Moleskine journal with a lightweight, rectangular build, matte finish and clip designed to attach to the cover of a notebook. This utensil can be purchased at various Moleskine stockists well under $20 USD.
Zebra F-701
In 1914 when Tokumatsu Ishikawa decided to mass-produce his metal nipped pens, he pondered the name and symbol of his soon to be lucrative venture. Settling on the African highland zebra, the Japanese inventor wanted the zebra's social instincts to align with his vision of a family-like work culture. With an ethos cemented in bringing people together through innovative communication, the Tokyo-based brand advances its line of stainless steel pens with the F-701. This flossy utensil offers a textured grip, quiet plunger for the annoying, continuous pen clicker, and a durable metal clip. Get your stripes for under $10 USD.
Retro 51 Hex-O-Matic Ballpoint Pen
Ending our feature with another Retro 51 design, the Texas-based brand continues its imaginative product line with the Hex-O-Matic Ballpoint Pen. This modern instrument is built with a relatively heavy, yet smooth metal barrel and grip. This retractable, hexagon-shaped ballpoint pen comes in on the high end of our price spectrum, generally hovering around $70 USD.