Futura x Beats by Dre Launch Event Recap
With the release of the Futura x Beats by Dre collaborative headphones having hit the streets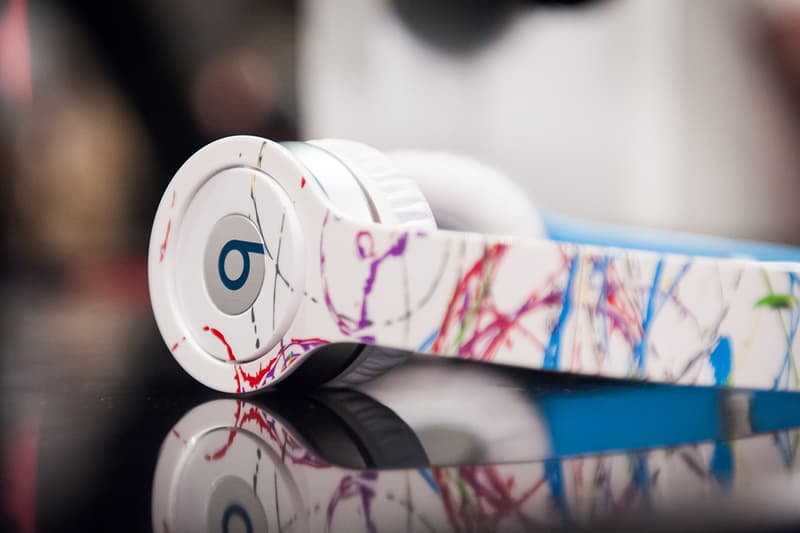 1 of 12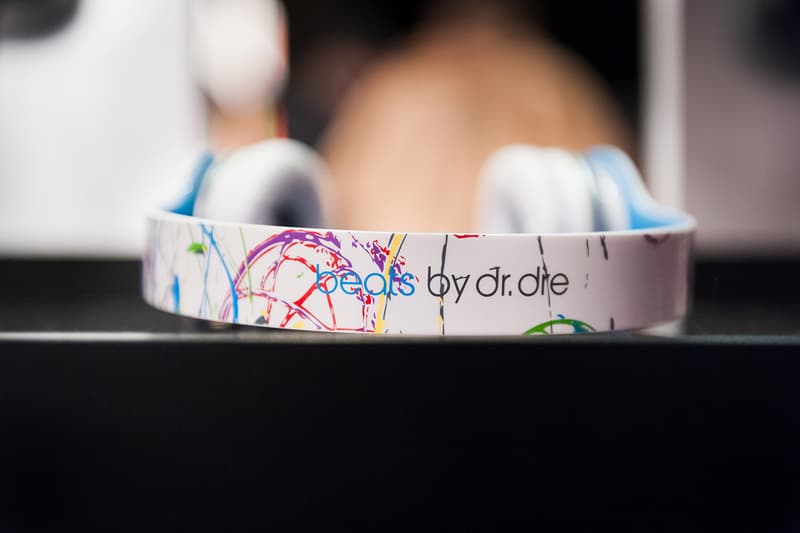 2 of 12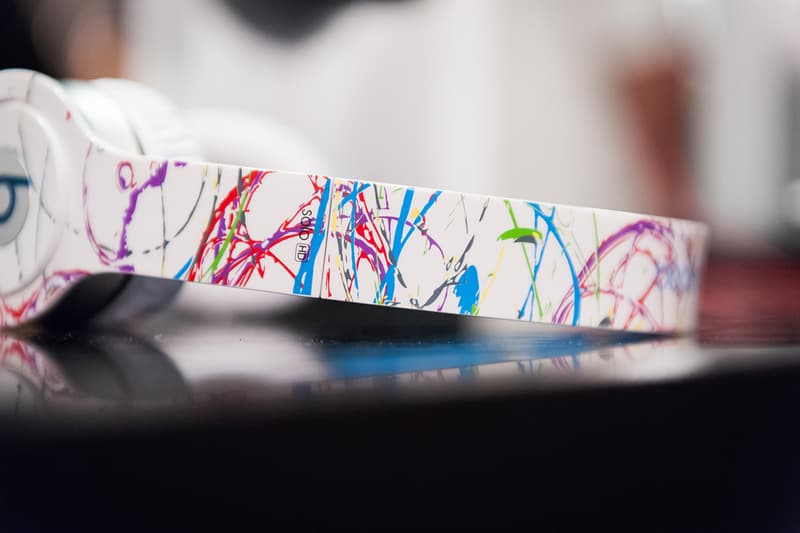 3 of 12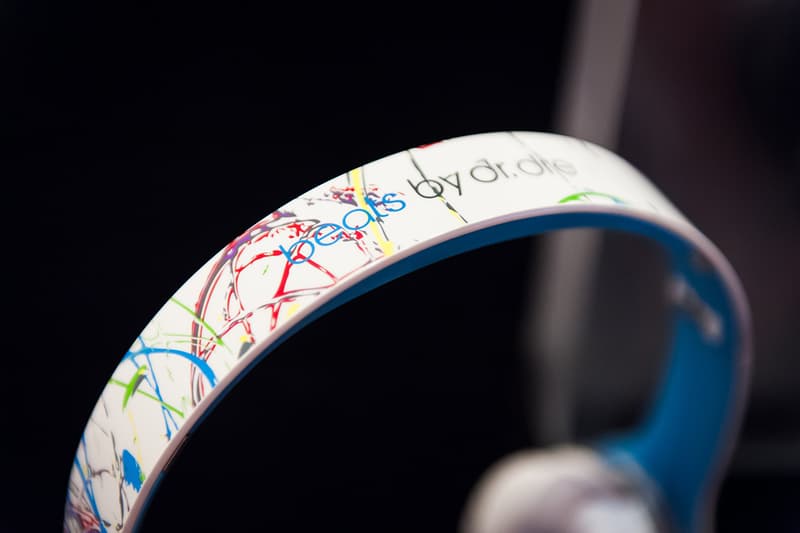 4 of 12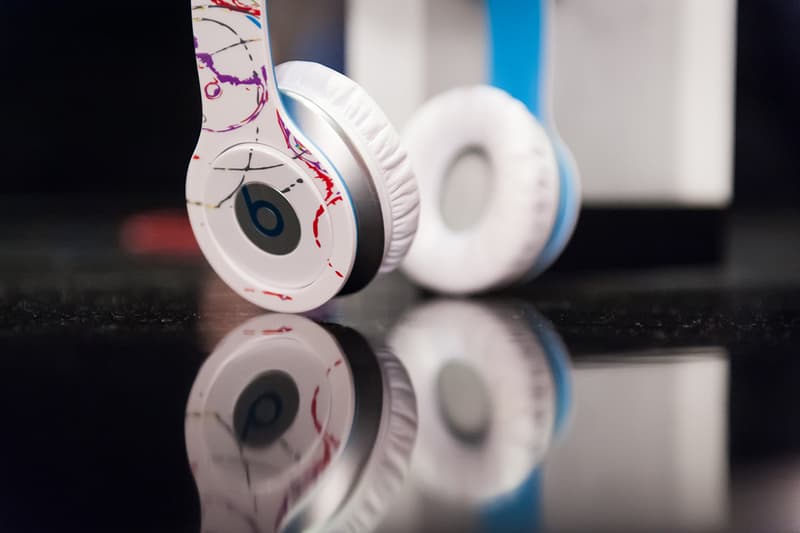 5 of 12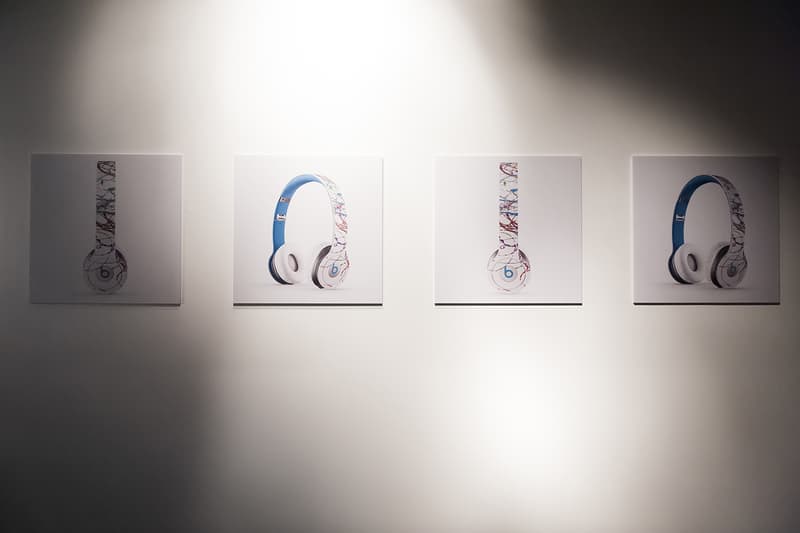 6 of 12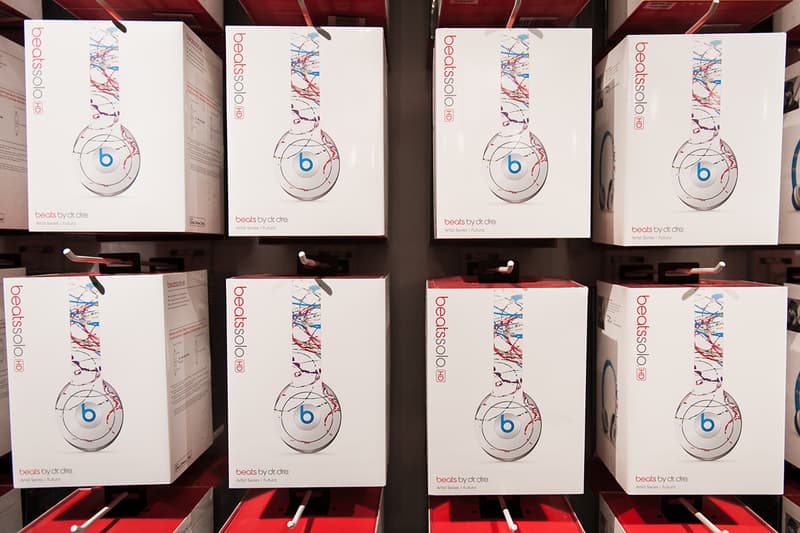 7 of 12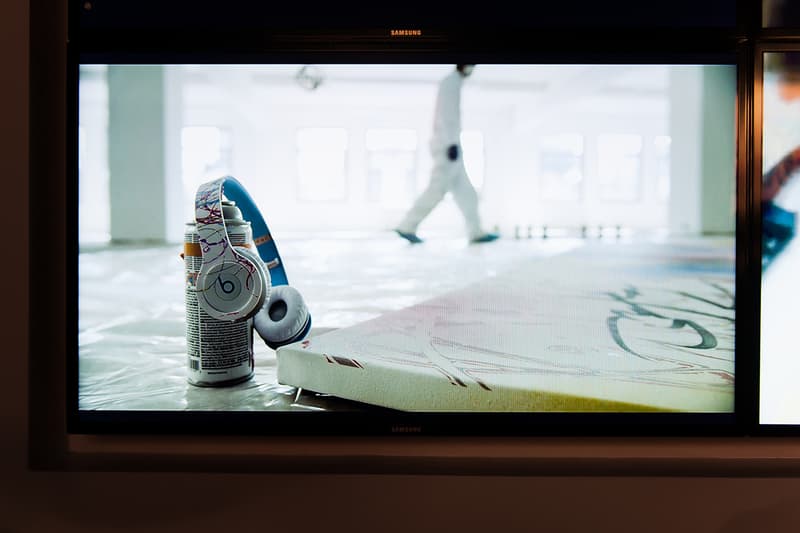 8 of 12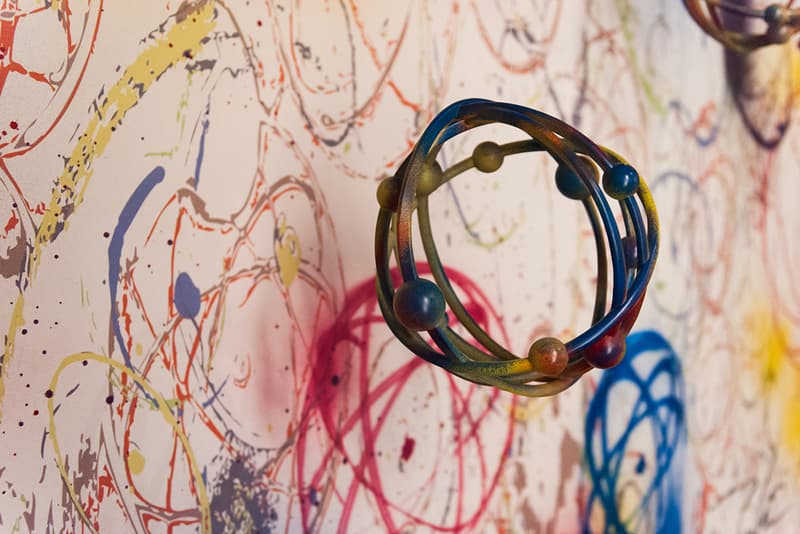 9 of 12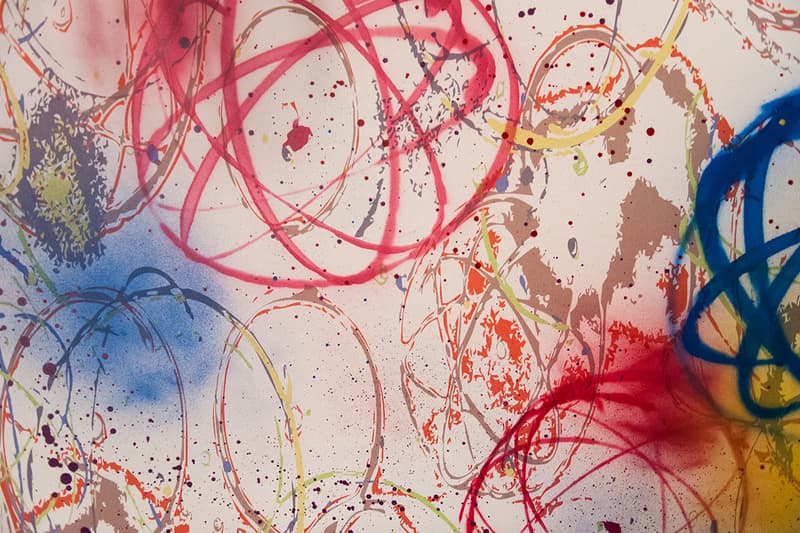 10 of 12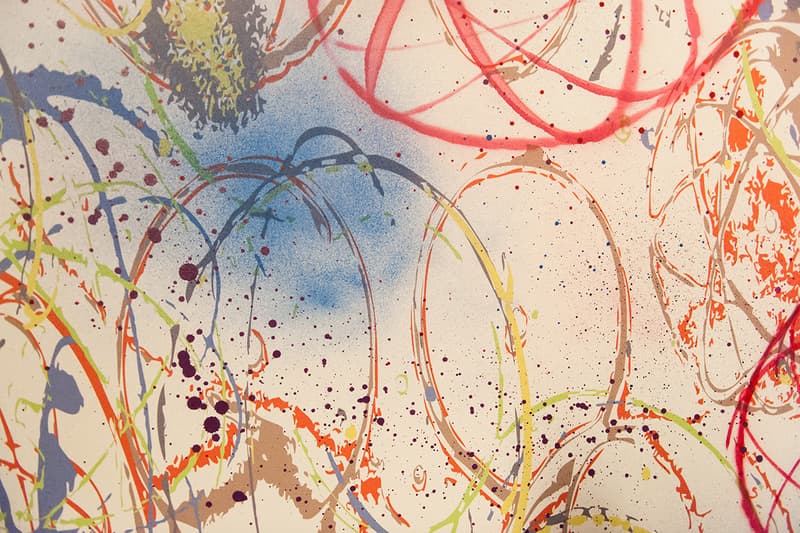 11 of 12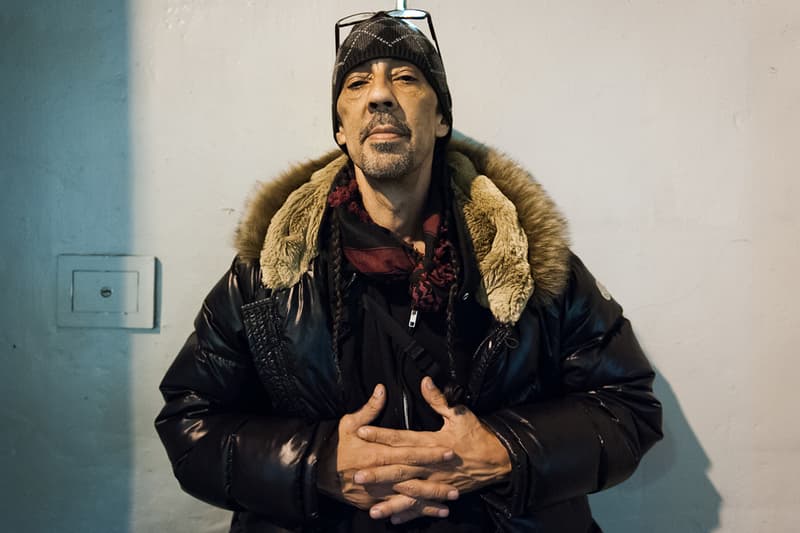 12 of 12
With the release of the Futura x Beats by Dre collaborative headphones having hit the streets earlier this week, some were left curious about how the partnership came to fruition. Futura has worked with brands such as Nike and Stussy to create his own custom pieces for each respective company, yet something about this collaboration seems more deeply personal. Perhaps this can be attributed to the Solo HD silhouette being outfitted with designs from Futura's "Atom" series of prints. HYPEBEAST was in New York to cover the launch event of the collaboration, sitting down with the revered artist himself to discuss his relationship with Beats by Dre, the concept behind this design, and upcoming international exhibitions. Enjoy the interview below, and pictures from the event above.
Can you give us a quick introduction to yourself?
My name is Futura and we're here in SoHo at the Beats shop, Beats by Dre.
Can you tell us a little bit about how your partnership with Beats came about?
Yeah, a little more than a year ago I got contacted by them, by Omar [Johnson, SVP of Marketing for Beats by Dre]. They reached out to me and explained to me they were interested in doing an artist series, moving forward. They worked with Reed Space at one point, they got my thing up and running now. In addition there will probably be another artist or two subsequent to this release. One of the interesting things is in addition to not only getting to work with Beats by Dre on a headphone project, the point of sale will be Apple stores globally. They've also initiated a possible tour, or at least an appearance in some stores. Shanghai, Tokyo, Berlin, London, to name some of the cities on the list. So that's going to be great for me. Not just the exposure, transfer of working with the brand, but to get to do some in-store events in those cities, specifically in the Apple stores. You know for someone who's been a Mac user for a really long time and invested a lot of money in that product, in that brand, to get the chance to indirectly work with them is kind of interesting. It's cool for me actually. Beats by Dre, what can you say? Can I meet Dre? I guess that's my number one question. And ultimately, can I meet Snoop? That would be like the whole 'What inspires you? What's motivating about all this?' Maybe getting to meet people, finally. If I get to work with you creatively, do a product for you and somewhere down the line there's an event and I finally get to meet someone, that outweighs the payday I think. Or even the exposure at that point. Not like I don't need it, but in some sense I probably don't need it. But it would be great to meet these creative individuals, in another genre. In the music industry obviously. It's awesome. And they did a great party here tonight.
What was the concept behind the design?
We actually have the painting here which was used to make the design for the artwork on the headphones. There's a connectivity of the actual artwork and the product. But yeah, it's a Futura painting. Unfortunately we can see a lot more of the painting in its real form and size as opposed to the fragmentation and translation of that to such a small surface as it actually appears on the product. Unfortunately there isn't much space available on the product to put your work which is why I felt like 'Is there anything moving forward with the promotion of this product I can do in terms of appearance or more painting or whatever might be involved?'
Is the mindset approaching the design of a consumer product different than approaching most of your projects?
Well I mean historically, most of my projects, unless you go way back 20-30 years, have recently been commercial projects, whether that means toys, sneakers, clothing, brand collaborations, snowboards. So it's nothing new. It's just a question of which brands I've chosen to work with and the exchange of, once again, not the economic but the emotional and what it means in terms of exposure. For me it's a good look. Beats by Dre is a good look. I think they put an image up on their IG (Instagram) account, got me like massive people. So in terms of exposure, communication, exchange, it could be lucrative beyond the money sense. What's possible in terms of me reaching a new audience that they have. All the athletes, maybe some of them will hear about me. You know, most of these kids are quite young. Because really Beats is associated not just with music, but with sports. Everytime you see a sporting event, some of these athletes have on a pair of headphones. So maybe a younger audience will get turned on to me. And that's something any artist, especially graffiti artist, is looking for, that kind of exposure. It makes sense.
What would you say the most positive aspect of working on a project like this is for you?
Once again, it's what you can't determine to be there. It's the unknown factor. It's what is potentially possible as a result. It's all steps in a journey. Organically this appeared. I got contacted by them. I'm not one to solicit, 'Ay yo, can I work with you?' So inevitably I get calls from people, brands, you know whatever, and I think this is a good choice. It makes sense. And I think it's sort of an honor to get asked.
So what's next for Futura?
Oh, what's next? Possible drawing exhibition in London in the fall, we're working out the details right now. I'm kind of interested in doing a drawing exhibition. I think it would be interesting, like a departure from all this stuff.
Any last thoughts?
Stay positive. I love my children. Timothy, 13thWitness and Young Miss Tabitha. They're my inspiration.
Photographer

John Ong/Hypebeast
Interviewer

Davis Huynh/Hypebeast
Join Our Discussions on Discord
The HYPEBEAST Discord Server is a community where conversations on cultural topics can be taken further.