Bremont ALT1-B2 Chronograph
A military GMT chronograph inspired by a design specially created for the elite B2 "Stealth Bomber"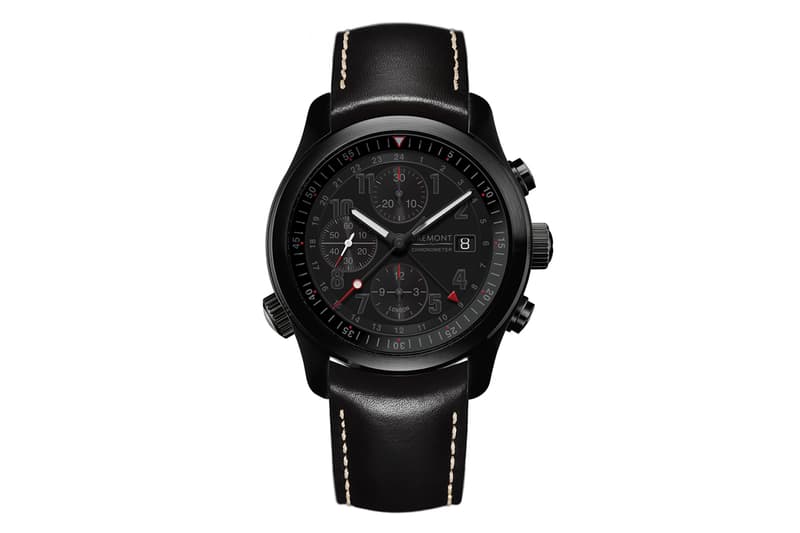 A military GMT chronograph inspired by a design specially created for the elite B2 "Stealth Bomber" Aircrew in 2012, British watchmaker Bremont has unveiled the ALT1-B2. Sporting a modified BE-54E movement and a Trip-Tick® case with a Roto-Click® internal bezel and black DLC case, the timepiece makes use of Bremont's most advanced features. Accented with red hands and markers, the watch comes with either a black leather strap or a matching DLC steel bracelet and is the culmination of the Missouri-based squadron's own input and design requests. According to Bremont co-founder Nick English:
"Working on this project with the B2 crew could not have been more interesting, they knew exactly what they were trying to achieve which was great. They are a fascinating group of people, most of whom are MIT or Harvard graduates as far as I can work out, probably a prerequisite to fly a B2 'Stealth Bomber!' The B2 watch was a huge success with the Squadron, it also received rapturous applause from civilian watch aficionados so we knew there was a strong demand for general release version, hence the introduction of the ALT1-B2 Chronograph."
The Bremont ALT1-B2 Chronograph is due to be available beginning in May for $6,395 USD.