200,000 Mr. A's Later, André Speaks With The Talks
André Saraiva — known in some circles as Mr. A or simply, André — is a noted graffiti artist and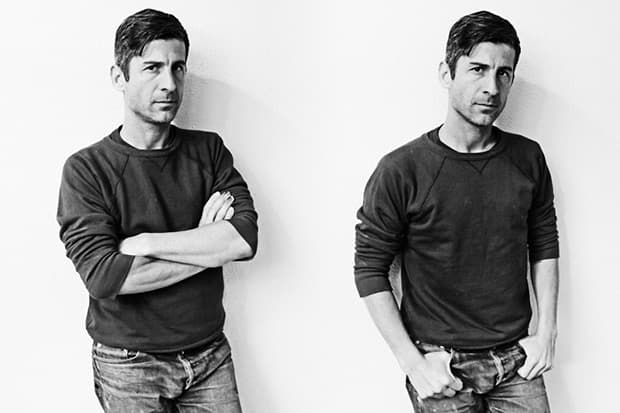 André Saraiva — known in some circles as Mr. A or simply, André — is a noted graffiti artist and entrepreneur. Recognized worldwide for his iconic, long-legged "Mr. A" tag — now replicated around 200,000 times, by his count — the free-spirited Saraiva is also the owner of several nightclubs and a hotel, as well as the creative director of Purple Magazine and a collaborator with countless designers. In this latest feature from The Talks, the talented Portugese artist and businessman delves into his background in graffiti, freedom and the main ingredients for a good party. For a full perspective, head over to The Talks.
Andre, how many times have you drawn your famous graffiti tag the long-legged Mr. A?
100,000, maybe 200,000 times? I spent periods of my life where, if I didn't do 10 Mr. A's a day, because I had stayed home, I would have to do 20 the day after. Imagine! I have been doing that for 20, almost 30 years now.
When was the last time you drew Mr. A?
Today. Look at the color on my fingers. I don't do it as much as I used to, but I still enjoy it so much. It's the thing that gives me the most pleasure and what connects everything I do.
How did you start doing graffiti?
When I arrived in Paris I was ten years old and I couldn't speak French. I had to find my way so I started to draw a lot, which I was always good at, and when I was thirteen, fourteen years old that resulted in me starting to do graffiti.
Which was pretty early on in terms of graffiti culture.
It was the really early days of graffiti in Europe, so it was a really fun and a very rich moment for graffiti. We had to invent our own style because there was no internet or anything like that. I came up with Mr. A, a character, which was kind of new at the time. Graffiti was all about letters, but not so much about a figure that could talk to everyone.
By now you have put your trademark Mr. A all over the world…
For a while doing graffiti was my life. I traveled to so many different cities. And doing graffiti was an amazing way to discover a place. You went out at night to paint, you got lost, and you had to find your way home by looking at the graffiti you did and going back along them.