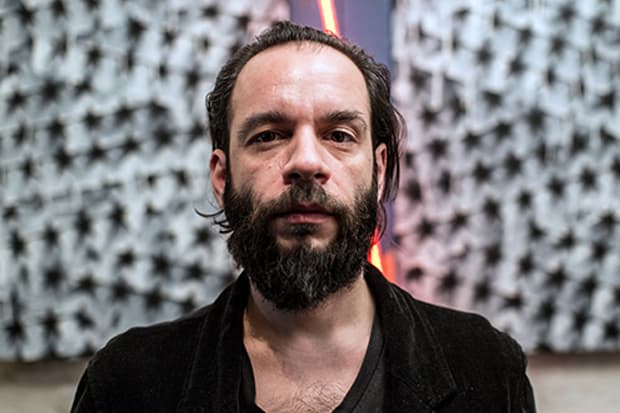 1 of 4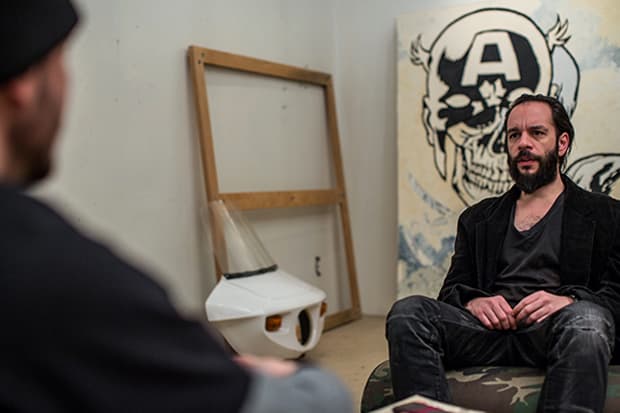 2 of 4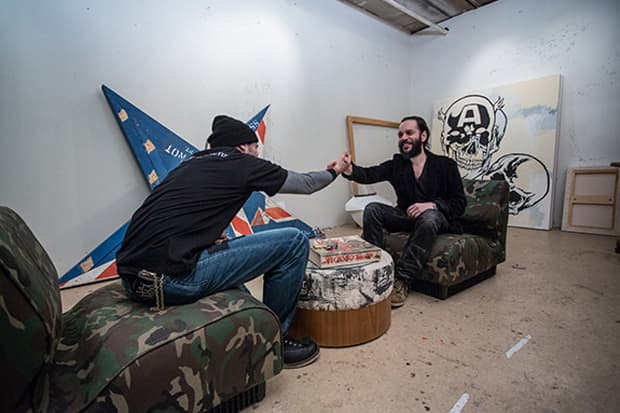 3 of 4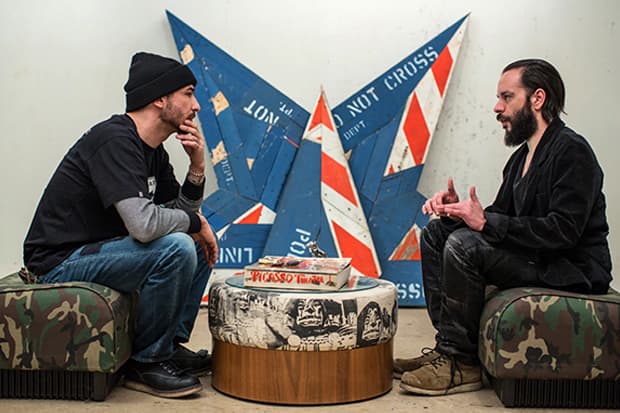 4 of 4
Kostas Seremetis on Being an Artist and Defining Success
Known to amalgamate pop culture illustrations and sculptures with street art attributes, Kostas
---
Known to amalgamate pop culture illustrations and sculptures with street art attributes, Kostas Seremetis is a prominent artisan who bridges ubiquitous household-name caricatures in the spheres of Disney and Marvel with abstract, and at times, suggestive designs. Recently, the New York artist sat down with Russian lifestyle staple BELIEF Moscow in Brooklyn's KS studio to discuss the inception of his stylistic approach, the equilibrium of positive and negative inspirations, and sharing a quote from Arnold Schwarzenegger when asked to give inspirational words to young creatives of today. Read a snippet below and head over to BELIEF for the full interview.
What inspires your work?
Everything can be an inspiration, positive or negative. I draw most of it from my inner states, and then I may apply metaphors to better express my vision. The fact that I have the capacity to create whatever I imagine is an inspiration by itself, because there is no resistance.
Is there an artist you relate to?
There are too many to mention, that I am grateful for. But here are a few: Pablo Picasso, David Bowie, Jack Kirby, Frank Miller, Vivienne Westwood, Sigmar Polke, Jean Michel Basquiat, Ronnie Cutrone, Jimi Hendrix, Leonardo Da Vinci, George Condo, Walt Disney and the RAMMELLZEE.
What's the best advise you ever had about how to be more creative? Or what advise do you have for aspiring artist? Or do you have any tips or inspiring words for others?
"Trust yourself, break the rules, don't be afraid to fail, avoid the nay-sayers, work like hell, and give something back" (Arnold Schwarzenegger).
If you had the opportunity to change something about the art industry what would it be?
I am not even paying attention to industry, so I can't answer this.
When things seem to go negatively at times, how do you turn things into something positive?
I am an optimist, and I see light where others see darkness. There is no problem because there is no solution.
As an artist, how would you define SUCCESS?
Having the tools and the means to manifest more work and feeling enchanted about moving forward every moment.