An Interview with Ryan Cross of Reebok Classics
As the old adage goes, time flies when you're having fun. That saying certainly holds true for Ryan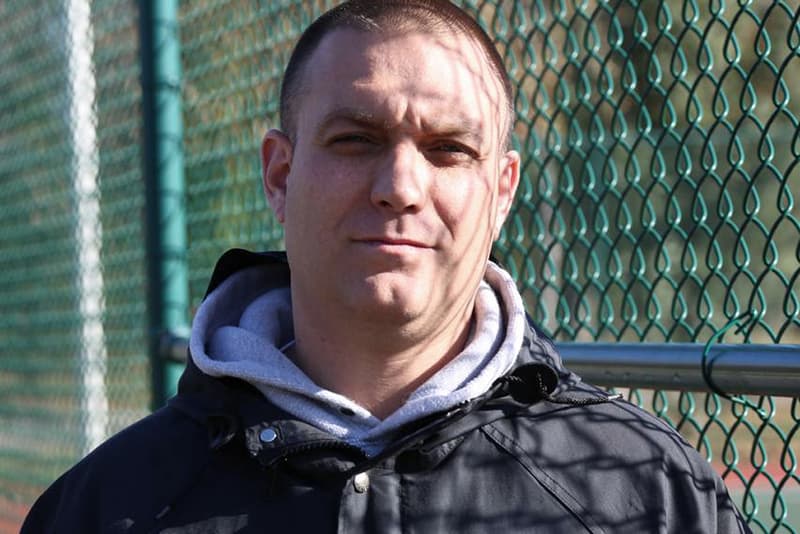 As the old adage goes, time flies when you're having fun. That saying certainly holds true for Ryan Cross, Director of the Reebok Classic Reserve Collection and Certified Network – an individual who has been immersed the world of streetwear since the age of 16. After a friend named Don Busweiler founded a brand called PERVERT, the experience triggered an unbridled hunger for street culture and a series of events that led to stints at Ecko Unlimited, Mecca USA, Reebok and finally, an opportunity in Massachusetts at Reebok Classic. There, Cross has been fortunate enough to oversee landmark events like the 20th anniversary of PUMP as well as this year's 30th anniversary of the Classic Leather, along with establishing Reebok's innovative Certified Network. We recently sat down with Cross to discuss his love of footwear, what Reebok Classics mean to him, as well as topics like the Certified Network of retailers and our current sneaker landscape. Read on for the interview in its entirety and let us know your thoughts below.
Can you introduce yourself and your role?
My name is Ryan Cross. I am Director of the Reebok Classic Reserve Collection and Certified Network.
Where did your original love of footwear stem from?
I think originally it came from my background in sports. Growing up I played soccer and basketball so I was always seeking out functional options from season to season. As I got older and into my early teens it became more about style and fashion. What I was seeing in videos and magazines. It was about what was the must-have shoe of the moment.
How did you end up at Reebok?
Many years ago after exploring different aspects of the industry from Sales to Marketing across multiple stree-wear and athletic brands, I was presented with an opportunity in sales in New York for the Reebok brand. After a couple of years in that role I was offered an opportunity to move up to Massachusetts and take a role in product in the Classics division.
What does Reebok Classics as a brand mean to you?
The Reebok Classics brand for me is about celebrating the tremendous heritage of the Reebok. This is a brand that has amazing history. The brand has evolved from a foundation of a handful of soft supple leather models that we affectionately refer to as the franchise 5. These models are the Classic Leather, the Workout, the Ex-O-Fit , the Newport Classic or NPC, and the Freestyle for women. The Classic Leather is an iconic runner but the other models really cracked open an entire new segment of the market as they were built for use across multiple fitness activities. They were made to serve your needs in the gym. Whether you're doing cardio work, lifting weights or whatever you were doing in the gym, these shoes were built to accommodate those diverse activities. Ultimately these shoes were adopted for casual use as well which made them classics. From that foundation of five models the brand grew to be one of the most powerful brands in the history of footwear. Later we became a juggernaut of innovation… we had ERS, Hex-a-lite and of course PUMP. For me, Reebok Classics is about bringing that amazing heritage to the streets. Making sure that we continue to tell these great stories to the customers who know and grew up with the brand but also to make them relevant for today's customer.
How does it sit relative to Reebok on the whole? 
Reebok is a brand that is built around the core idea of Fitness as lifestyle. This has always been true for the brand. Fitness as a concept and a lifestyle – no matter what the activity - we have always been there to provide best in class products for those activities. I think the job for Reebok Classics is to provide a foundation for that idea by showing a historic perspective and to show that we have always been a leader in the fitness space over the past 30 years.
What exactly is the Reebok Certified Network?
The Reebok Certified Network is a global network of retailers that we have chosen to creatively collaborate with on our key initiatives.
Why was it created?
We've had a group of retailers from around the world – Burn Rubber, Packer Shoes, Mita, HAL, Hanon Shop, Solebox, Vault, Livestock, BTNC, atmos, colette, Crooked Tongues, Foot Patrol, Sneakersnstuff, Kasina, Shoe Gallery, Limited Edt, Highs & Lows and Bodega – that we've been working with for some time now. They have been tremendous partners for us. We wanted to formalize our relationship with these shops and let them know that we appreciate them as partners. We wanted to have an open exchange of creativity that would serve us as a brand but would also allow the retailers to showcase their creativity and storytelling ability.
How does the Reebok Certified Network differ from the way you approached collaborations in the past? 
The influence of many of these retailers is very strong within their local markets but many of them have established themselves as global influencers and global brands. We wanted to activate all of these retailers from around different parts of the world and bring them together to tell larger, more impactful stories.
Why did you choose this particular list of footwear retailers?
There is a process that goes into how and why we choose the retailers we choose. Some of it I prefer to keep internal for now but first and foremost, you must support Reebok as a brand. We work with our local teams in the markets to create a list of candidates and then we go from there.. All these partners have been working with Reebok for some time now… supporting our key initiatives and in-line product efforts.
What are some of the difficulties that you face and how do you overcome them?
The teams we work with  are made up of tremendously creative individuals. They do their best to push the boundaries of what we can and can't do. I will say that we have never let those boundaries get in the way of us bringing a compelling story to market.
How do you see the current sneaker landscape vs. the past (a few years ago to when you first got into the industry)?
It all happens so fast now. Everyone is connected to everyone. I think this is great because it's bringing like-minded creative individuals together and raising the bar when it comes to creativity & storytelling. It is also great to be able to get your message out to your audience and really being able to convey what you are trying to do.
If you could design your own Reebok Classic Leather for the 30th anniversary, what would you do? 
You gotta keep it classic. I think I'll stick with the Black/Gum colorway that we have in line every season. I don't think it gets better than a black full-grain leather upper and a gum bottom.