Velour 2013 Fall/Winter Editorial by Sven Eselgroth
Over the course of his four-month expedition to document the heritage of the Scandinavian fashion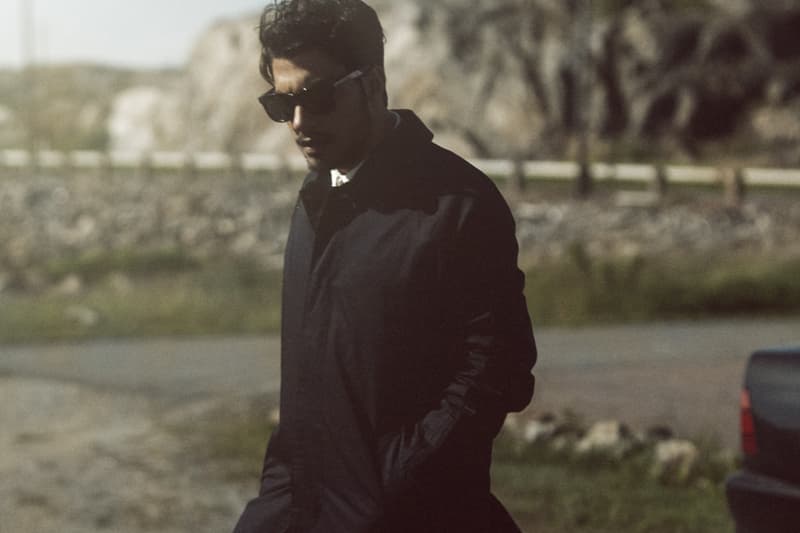 1 of 5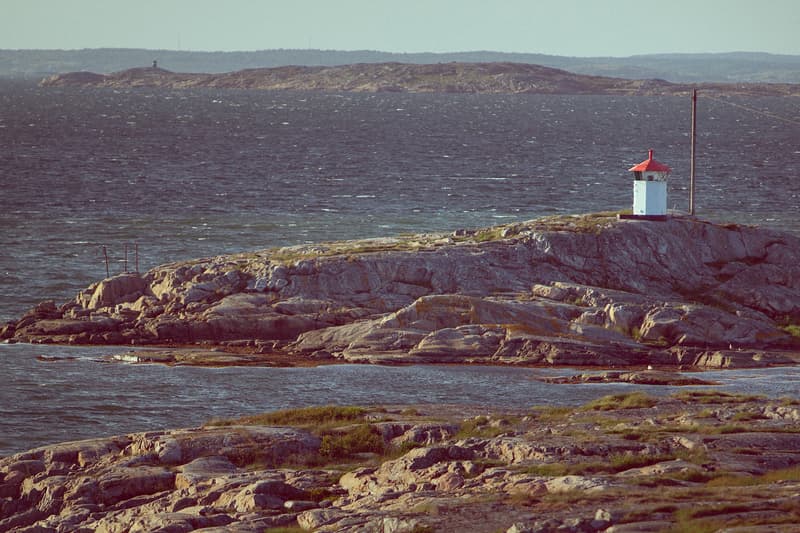 2 of 5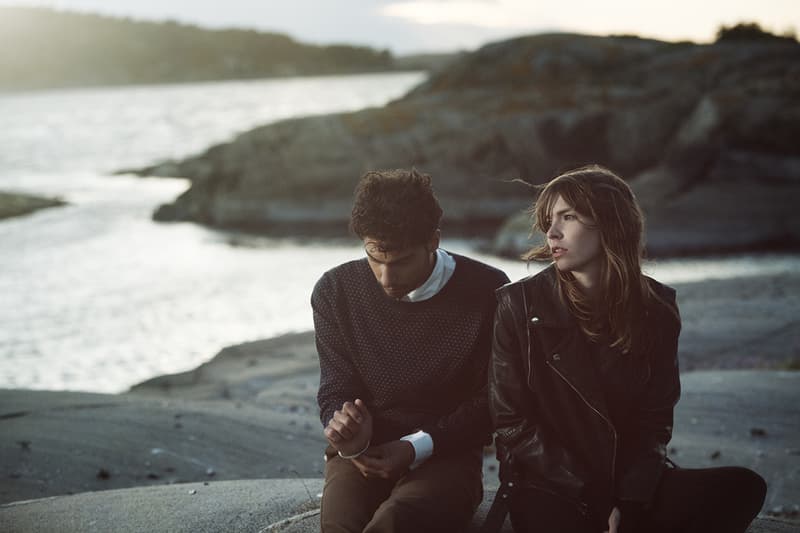 3 of 5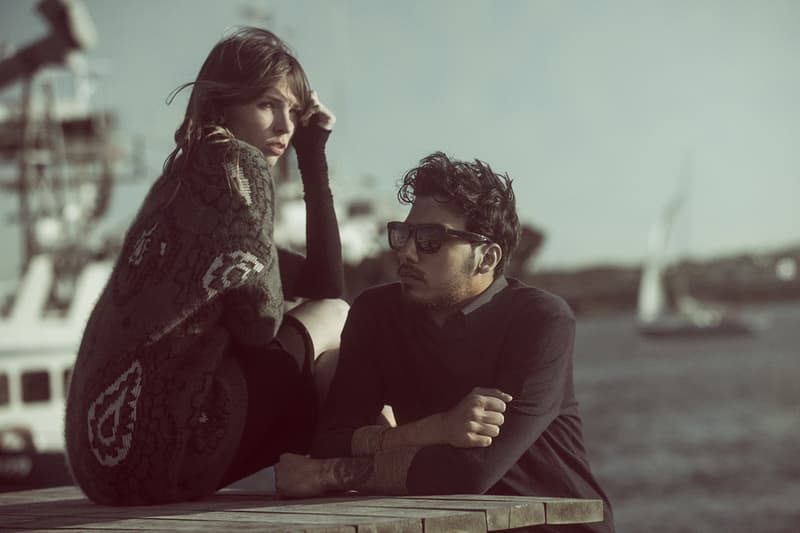 4 of 5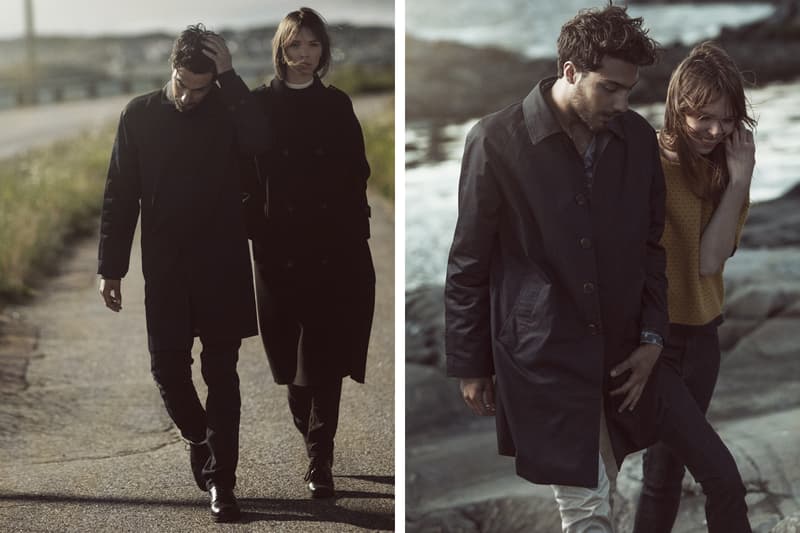 5 of 5
Over the course of his four-month expedition to document the heritage of the Scandinavian fashion scene, fashion and music photographer Sven Eselgroth met up with Per Andersson of Swedish apparel label Velour to talk about the brand's origins, inspirations and plans for upcoming seasons.
---
A Start in Fashion
How did you become interested in fashion?
Back in 1997, I rummaged through the store of my ancestor's old ready-to-wear shop, which closed in the mid-eighties after 50 years of business. I decided to make use of the asset and opened the store Nostalgi together with a friend. The shop sold deadstock clothes together with remade art and design and became a forum for the Gothenburg, Sweden independent scene. Back in 2002, Nostalgi's creative customers inspired me and a friend to start designing our own clothes under the brand name Velour by Nostalgi. The first Velour by Nostalgi collection was launched in 2005. This is how I became interested in fashion.
You design all the collections at Velour, how would you describe the look of Velour designs?
Some say that Velour by Nostalgi is all about nostalgia preppy/subculture style and personality. Maybe it's true? I guess this is derived from the Nostalgi store period. We always end up cooperating with interesting people and authentic brands, etc. We target the chino and shirt personality rather than the jeans and T-shirt personality and this influences the look, of course.
Is there a common theme you keep in mind when you are designing a new collection?
No, not particularly. But I tend to go back to the Nostalgi store period and its creative customers such as musicians, artists, etc.
What other interests do you have besides design?
I like music, reading biographies, running and playing golf.
"Back in 2002, Nostalgi's creative customers inspired me and a friend to start designing our own clothes."
Per Andersson explains how he got started in fashion
---
Brand Evolution & Personal Style
What made you choose the name 'Velour'?
It is a sort of anti-name to the Swedish 'Velour-man' or 'Velour-dad' phenomenon. Back in the '70s the Velour-dad was a slightly derogatory term for what was perceived as a "soft" one, in contrast to a more traditional masculine father. This may have been reflected in his involvement in the household and in childcare, but also in his approach to conflict resolution. The term arose in the 1970s when soft velour fabric was popular in a particular type of unisex fashion. The appellation is part of a man's softer approach, partly to how the typical Velour-dad used to wear velour clothes. The word is not used today.
You started the brand with two other friends, but you now run the business solo. How are you liking being the sole decision maker?
Actually I started the company with one friend and we were five partners at most. For the past four years, I have been the only working partner, but my employees and I make the most important decisions together. Velour by Nostalgi is not a one-man show…
How else has the brand evolved since its beginning?
Velour by Nostalgi is today selling to around 150 stores in 25 countries and is distributed by several of the best independent stores in the world such as SOTO Berlin, Opening Ceremony (LA and NY), FrenchTrotters (Paris), American Rag (LA), etc. We have one flagship store in Gothenburg, Sweden and one in Amsterdam, Holland. Product development is a key factor for our success and especially our chino program called the Adan Chino family. This is the cornerstone in our business and look.
How much does your personal dress style influence the collections, or do you keep your personal tastes separate from the business?
We are still part of our target group and the target group is derived all the way back to the Nostalgi Store period at the end of the '90s. I was part of that period so my personal taste is still very much the Velour by Nostalgi look….
We know that you named your collections after the names of islands in Sweden. Is there anywhere else you would like to live that you feel could inspire you in the same way?
I think that you can get inspired by many things, but the core look will be the same. I have lived in Gothenburg for more than 15 years and I still enjoy and get inspired by the city, its people, and its DIY ethic.
What kind of music do you like and does that have any influence on your designs?
I like a wide variety of music but one of my old time favorite is the Manic Street Preachers. Yes, I do get inspired by the music scene. For example, when I designed our Spring/Summer 2014 men's collection I was inspired by a typical Dexy Midnight Runners, Don't Stand Me Down and The Director's Cut.
"I have lived in Gothenburg for more than 15 years and I still enjoy and get inspired by the city, its people, and its DIY ethic."
Per Andersson speaks on his inspirations
---
Future Plans
Recently you made a portrait of musician José González, how did that come about? Are you friends?
I actually met him in our store in Gothenburg when he was buying some shirts from the Spring/Summer 2012 collection. I started talking to him and later, I asked him if he could do a portrait for the Spring/Summer 2013 collection. I did not know him before.
Do you have plans for more collaborations with other creatives, like Jose, in the future?
Yes, we are doing one portrait for each collection. We went to LA in July to make our Fall/Winter 2013 portrait with the renowned painter Johan Andersson. Very interesting person.
You recently collaborated with shoe brand Clarks Original in the UK, do you have any more brand collaborations planned?
Yes, we just launched our iconic Adan Chino collection with the SOTO store in Berlin. We launched this exclusive collaboration with SOTO's in-house label, Le Berlinois at the SOTO store in Berlin on the Fourth of July. The collaboration consists of a collection of limited-edition paisley pattern Adan chinos and shorts. The pants come in two different color palettes and are now available in Velour by Nostalgi's own Gothenburg and Amsterdam stores as well as in the SOTO store. They are also available online. The Adan chino has always been, and still is, one of the most fundamental pieces of the Velour by Nostalgi collection; a modern alternative to a classic garment. We are also planning a new shoe collaboration with a very authentic shoe brand that we like.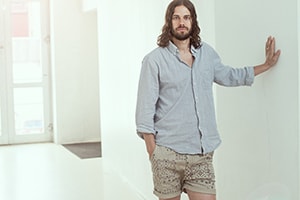 Per Andersson