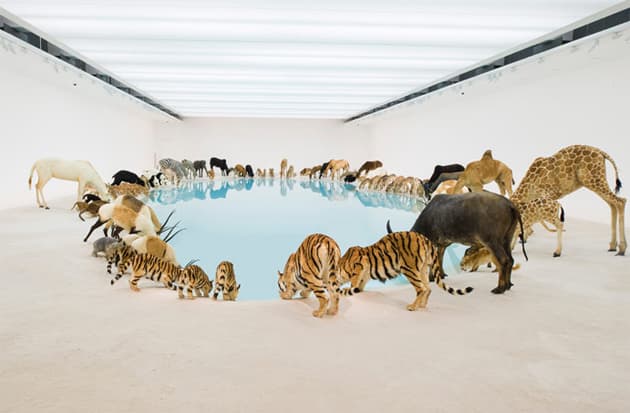 1 of 5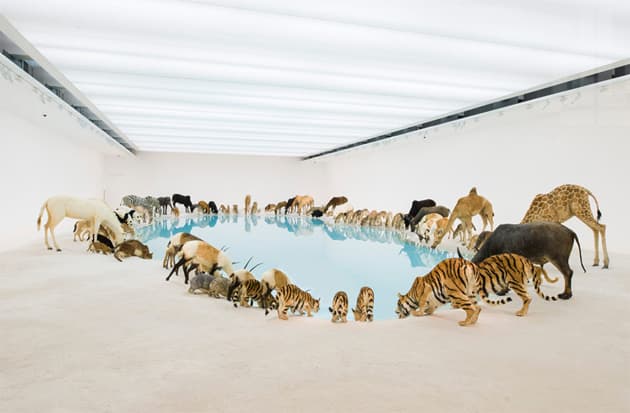 2 of 5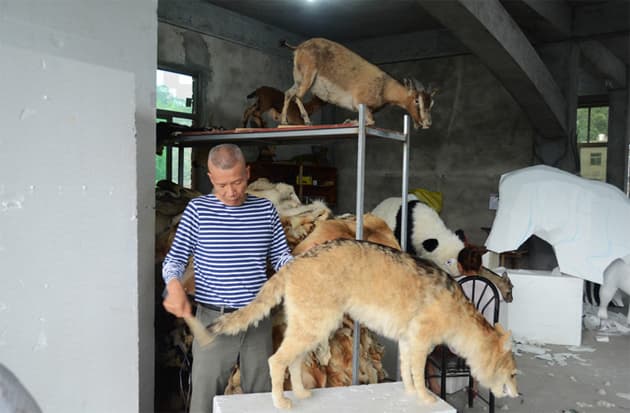 3 of 5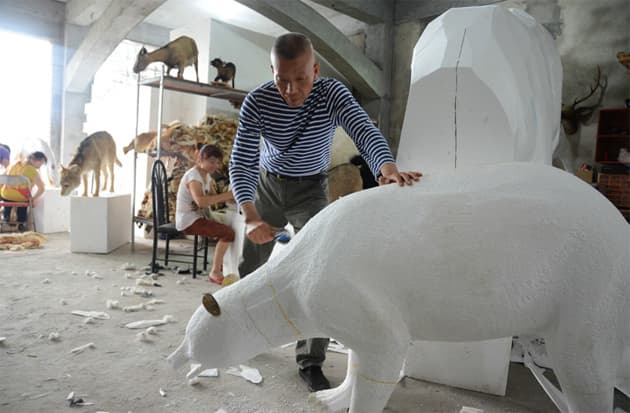 4 of 5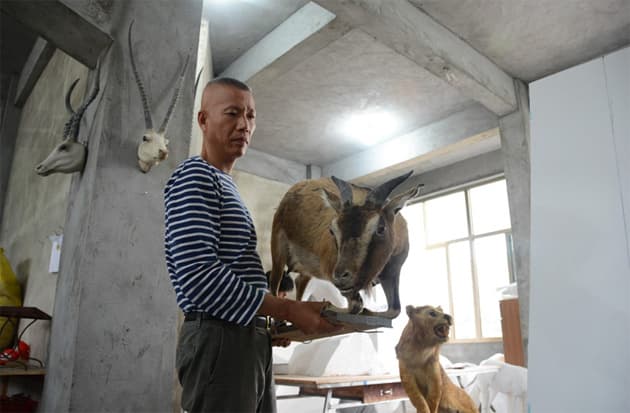 5 of 5
Cai Guoqiang "Falling Back to Earth" Exhibition @ Queensland Art Gallery
Renowned contemporary Chinese artist Cai Giuoqiang takes visitors to the Queensland Art Gallery on
---
Renowned contemporary Chinese artist Cai Giuoqiang takes visitors to the Queensland Art Gallery on an immersive journey with his new epic-proportioned exhibition, "Falling Back to Earth." Known for projects of similar scope such as his six-mile-long gunpowder fuse for Projects for Extra Terrestrials, Cai fully utilized the entire 3,000-square-meter ground floor of the Gallery of Modern Art, filling it with 99 life-sized replicas of animals, water and sand to create the contemplative scene.
Exhibition curator Russell Storer describes "Falling Back to Earth" as a "seemingly a peaceful gathering of predator and prey, the menagerie of heritage conveys an almost reverential solemnity, in a lyrical utopian vision loaded with uncertainty."
The combination of sand and pristine blue water was inspired by Cai's visits to the lakes he saw while traveling around the islands of Moreton Bay in Southeast Queensland. His large-scale use of lifelike animal replicas to comment on living beings as a whole was also seen back in 2008 through Head On, commissioned for the Deutsche Guggenheim.