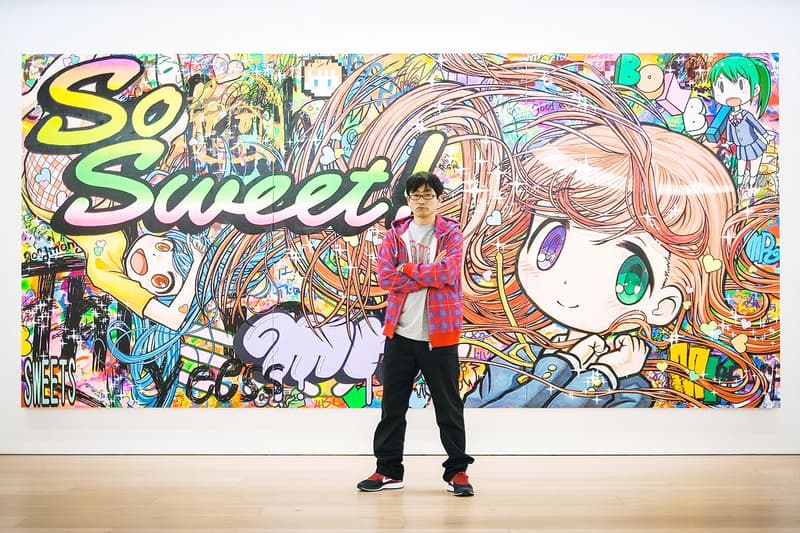 1 of 13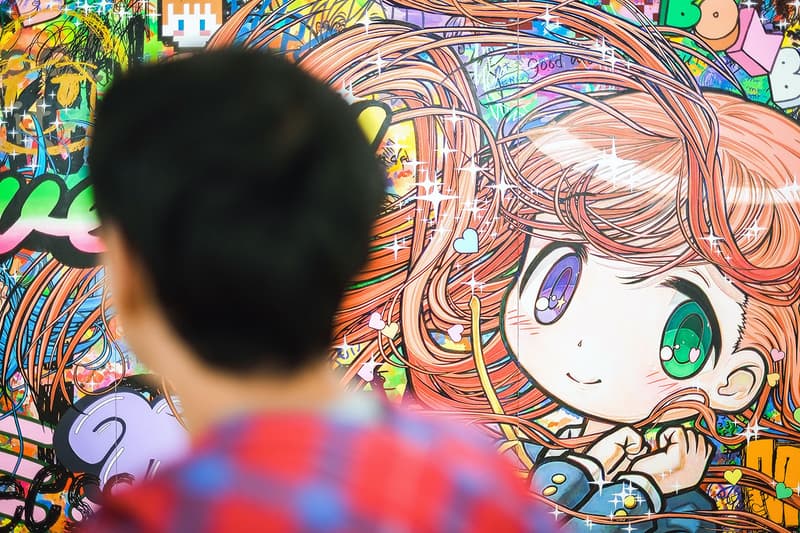 2 of 13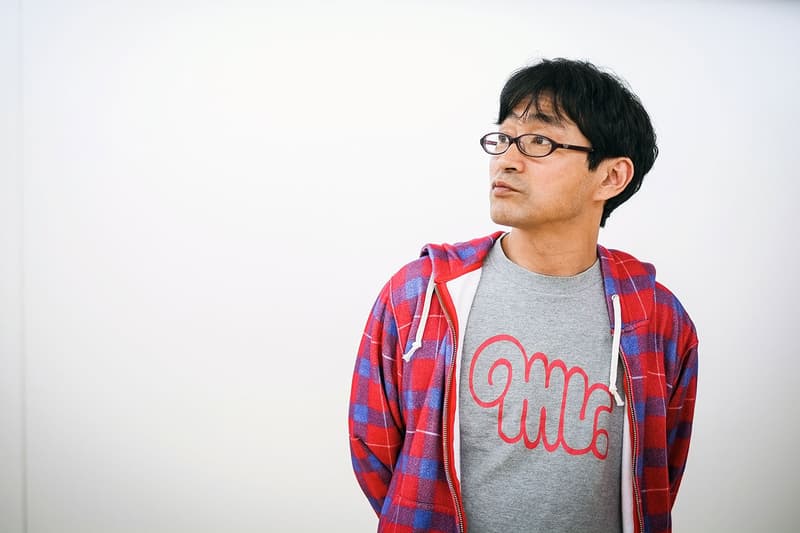 3 of 13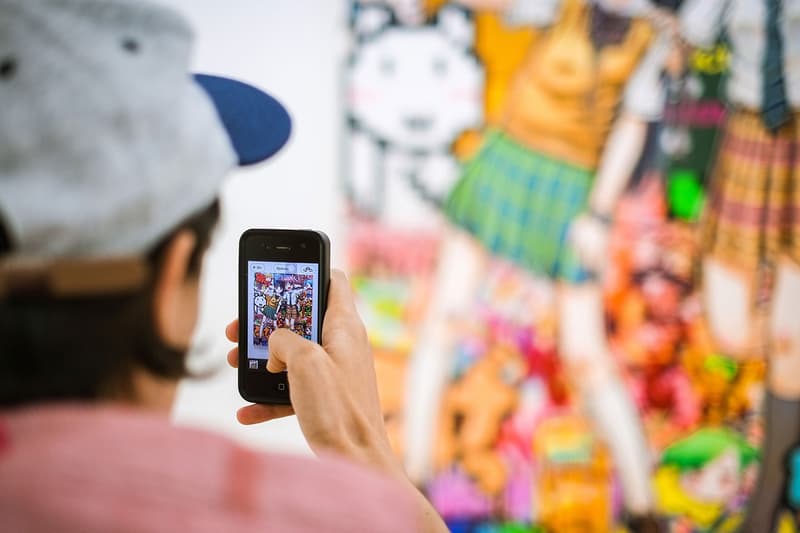 4 of 13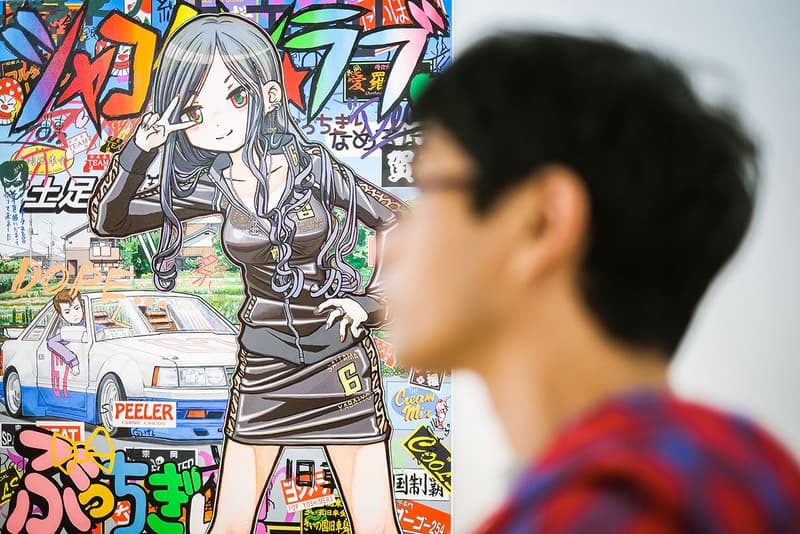 5 of 13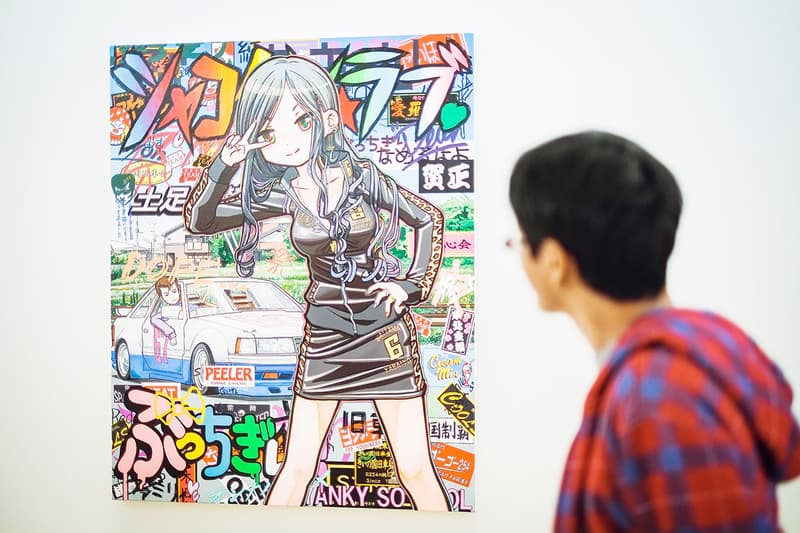 6 of 13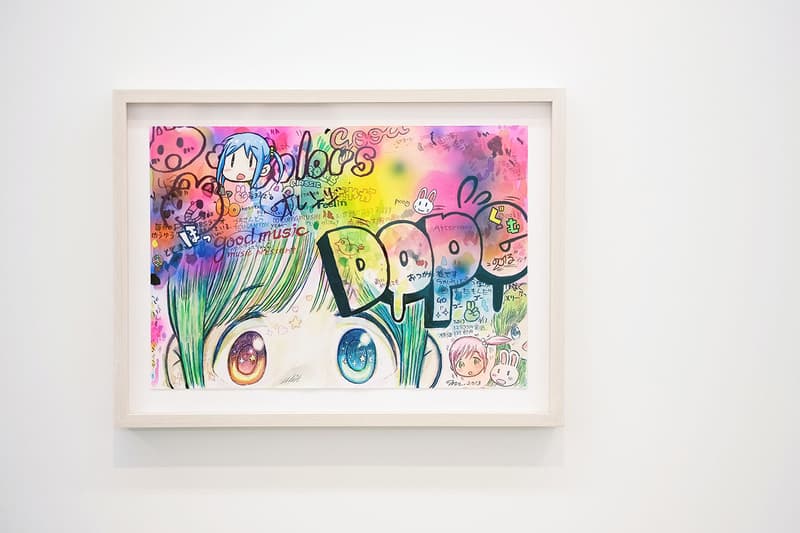 7 of 13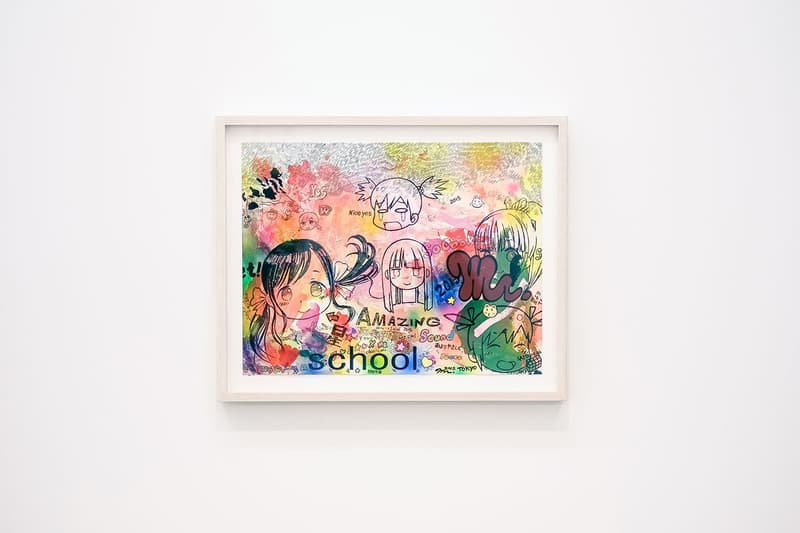 8 of 13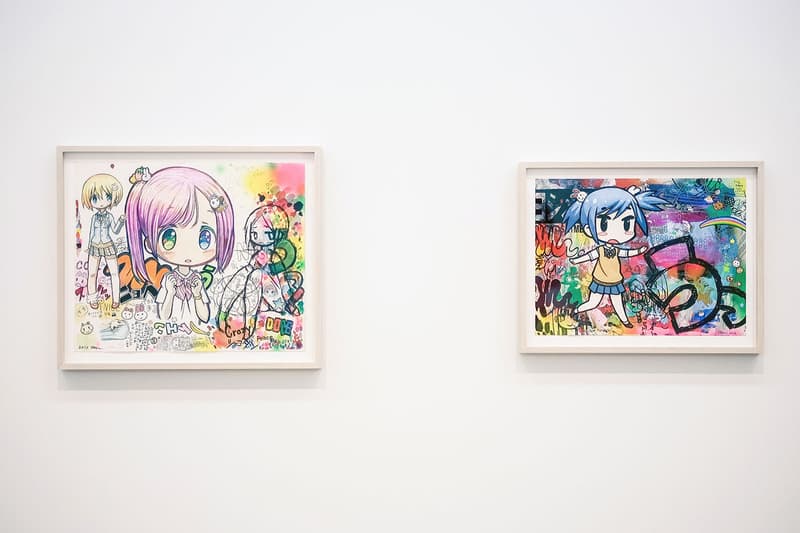 9 of 13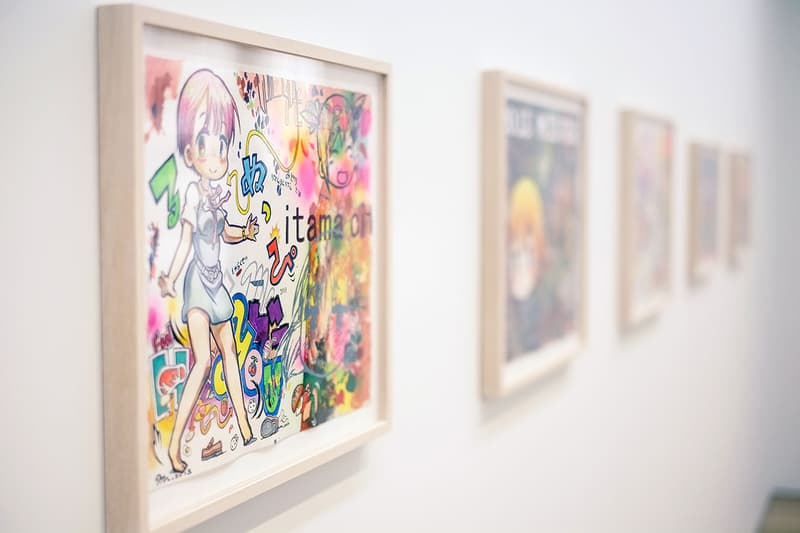 10 of 13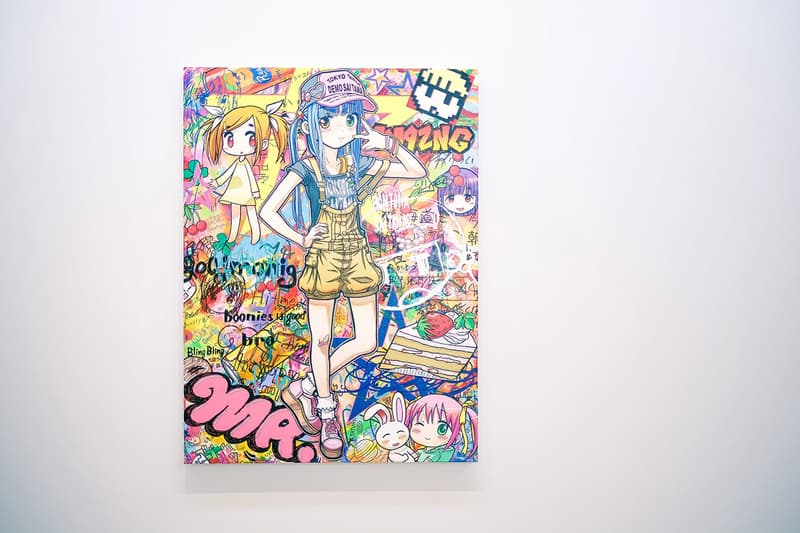 11 of 13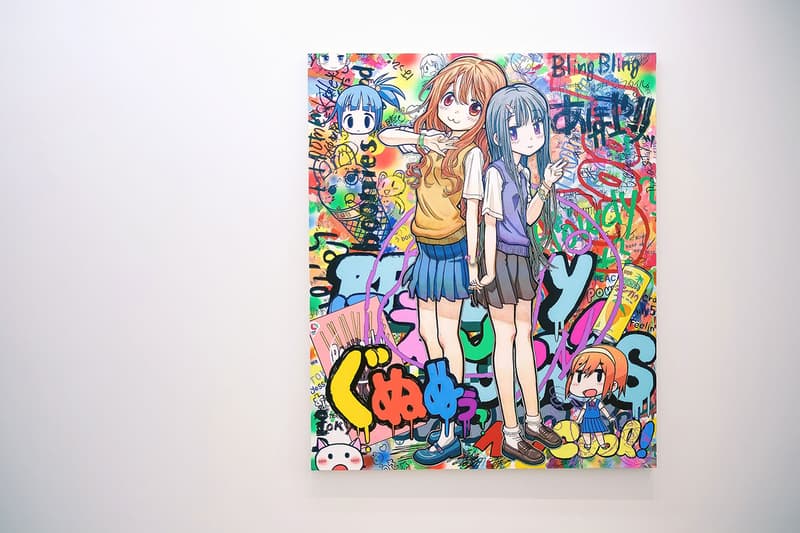 12 of 13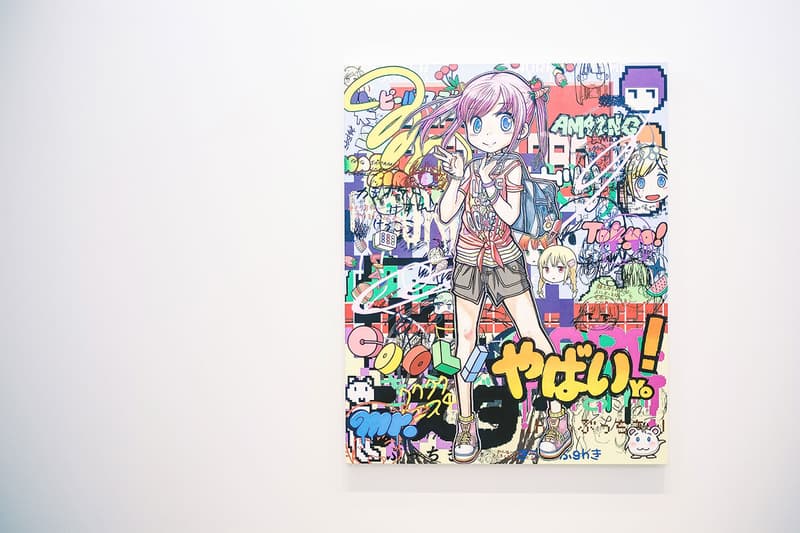 13 of 13
MR. Talks "Sweeet!" Exhibition, Otaku Culture and Takashi Murakami
An artist best known for his vibrant iterations on manga and anime, MR.'s work is an extension of
---
An artist best known for his vibrant iterations on manga and anime, MR.'s work is an extension of Japan's otaku at the cutting edge. Fusing pop-culture illustrations with acute strokes of artistry, MR. plays the role of interpreter in translating the otaku's alluring motifs for the Western audience. While manga-art often adorns comic books and digital animations, MR. looks to the canvas for his own interpretations. Using young girls and mystical characters as subjects, his paintings are abstract yet immensely relevant — a common ground for Japanese fetish girls and Western street art. MR. recently exhibited "Sweeet!" at Hong Kong's Galerie Perrotin. We got a chance to catch the artist and learn about his creative process – the juxtaposing themes of sexuality and innocence, and the influence of Takashi Murakami as a collaborator and former mentor.
---
Expression of Culture
How important is Japan in your work?
Being Japanese, I love animation and manga. Everything I do is about Japanese culture and I want my audience to learn more about Japan. In my opinion the comic and animation culture is a symbol of post-war Japan. During the second half of the 20th century, many Japanese people became insular and paid little attention to Western art forms. I find that Japanese people only think about themselves, instead of what is happening outside.
 What are the key motifs and themes behind "Sweeet!"?
There are two themes behind "Sweeet!." The first comes from sugar and sweetness found in food. The second is more abstract and is based around feelings. I would define this theme as sweet, love and erotica. I always try to incorporate elements that reflect Japanese culture, and animation and comics are central to this. With regard to typography, I do not use traditional Japanese hiragana or Kanji characters. Instead, I use the English alphabet to reach my target audience and appeal to the Western market.
How does MR.'s work exceed the standardized forms of manga and anime?
The biggest difference is that I use canvas in my work and not animation or comics. My work is about art and expression as opposed to manga and anime's narrative-based structure. As a result, my audience feels different emotions with my take of animation on canvas. This is where the value of my work lies.
Are you conscious of Japanese popular culture when you are making art?
Yes, certainly. Although my work is targeted at an overseas audience, everything I do is inspired by Japanese popular culture. Like Toyota and Sony, I export my art overseas so that the rest of the world can be aware of Japanese culture. I want people to understand Japanese culture through my art.
"I always try to incorporate elements that reflect Japanese culture, and animation and comics are central to this."
MR. talks about key motifs and themes in "Sweeet!"
---
Details, Themes and Goals
What can you tell us about the use of details and layers in your work?
My work reflects the quality of the Japanese people. Even when you look at Japanese animation, the background and detail is very vibrant. There is a lot of work that goes into what the audience sees. This is the quality of Japanese animation and I try to replicate this aesthetic through my art. That's why you don't see blank or white spaces in my work because I try to fill all areas with colorful detail.
How do juxtaposing themes like sexuality and innocence find commonality in your art?
With regard to the characters in my work, I include such themes because I like them. I try to incorporate my thoughts, memories and feelings into my art. However, art isn't just about what I want to do, or what the artist wants to do. It's also about doing what is right. My work is a reflection of both my fantasies and the wider society. After I complete a piece of art I get a lot of feedback from galleries and viewers, and I try to listen to their ideas. This explains the progression in my artistic style.
Do you have a certain state of mind when you are creating your art? What relationship do you have with your art?
Yes. I try to make a lot of art and minimize the number of amendments. I try to do a lot of preparation because making changes to large pieces of work is very difficult. My characters reflect my inner self. I only draw females, which has been a common theme throughout my career.
What goal are you trying to achieve as an artist?
I try to use my art to communicate with the outside world. More importantly, I want to express Japanese culture on behalf of the nation. I would say that there is a sense of pride and patriotism in my work.
"Art isn't just about what I want to do or what the artist wants to do. It's also about doing what is right."
MR. explains juxtaposing ideas in his art
---
Art in Context
Has art in Japan changed in the last few years? Did you feel anything different after the Tōhoku earthquake and tsunami tragedy?
Mother Nature is very powerful and man cannot do anything to prevent natural disasters from happening. This makes my feeling towards the tragedy quite complex. After the earthquake, there was a sense of unity in Japan and across the art scene. To begin with, I wanted to express feelings of solitude and unhappiness in my art, but I changed my mind. I realized that I wanted to make people happy and more positive.
Would you say that your art is a tool of escapism from reality, perhaps during times of hardship?
I wouldn't say my art is an escape from reality. I think it is based on reality, in terms of being healthy and energetic.
With the otaku culture being represented increasingly by contemporary Japanese artists, how is otaku perceived outside Japan?
There is a good balance between otaku and non-otaku individuals in our culture. I don't want it to over-expand. I think a ratio of one in 10 otaku enthusiasts is good balance between the opposing parties.
What are you thoughts on critics suggesting that Westerners only appreciate anime/manga art on a superficial level with little knowledge of its culture?
I completely understand why some Westerners may not fully understand the context of Japanese animation and comics. I think it is unfair to expect people who cannot speak or read Japanese to understand the context. Since I cater my art toward a Western audience, a small number of people in Japan dislike my accomplishments. Overall, I think many Japanese appreciate my work because I am extending their culture to a larger audience.
How much has Takashi Murakami influenced you?
Having worked with Takashi Murakami, I would say that there are three similarities that we share as artists. First, incorporating pop culture, animation and comics into our art is something that we both do. Second, we're both influenced by capitalism and include commercial elements in our work. Finally, we both use the Super Flat concept to produce high quality artwork. Using art as an expression of cultural phenomena is what Takashi Murakami has influenced me most.
In 2000 you exhibited with Murakami in the "Super Flat" Exhibition. Can we expect another collaboration in the near future?  And can you talk about any forthcoming projects?
At the moment, I don't have any plans to collaborate again with Takashi Murakami. Concerning upcoming projects, I look to museums as the next platform for my exhibitions.
I realized that I want to use my art to make people happy, healthy and more energetic, and move away from the negativity."
MR. explains his reaction to the Tōhoku earthquake and tsunami tragedy