Frank The Butcher Talks BAU with Life+Times
If streetwear were a special club, then Frank The Butcher has taken the executive tour. He's been a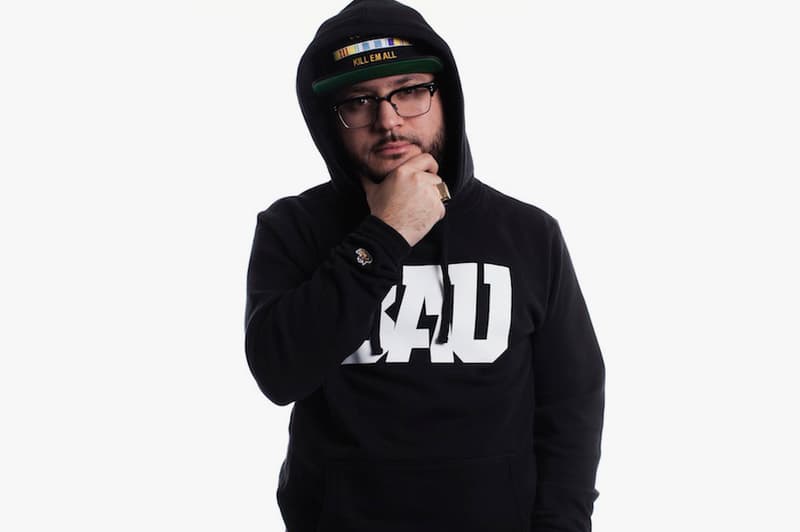 If streetwear were a special club, then Frank The Butcher has taken the executive tour. He's been a captain of Boylston Trading Company, hosted his own show with Karmaloop, and worked on über-rare tier double-0 projects with Reebok, adidas and New Balance. He currently is in the thick of designing his own line – Business As Usual – which as you probably guessed, is a streetwear brand. Like the "Kennedy" after which the sneaker is nicknamed, Frank is a blue-blooded member of street fashion's royal family. Here he talks to Life+Times about starting his own clothing line, approaching the classic leather, and even lends some tips on creating successful collaborations of your own. Enjoy key excerpts below, and head over to Life+Times for the full interview.
At what point did you realize that you were ready to start your own clothing line?
I think I was a late bloomer. I probably should've been did the line. In theory, it would've made more sense and nobody would've thought it was out of left field. I think a lot of my friends and peers in the industry expected me to do this earlier. They were like "When is this going to happen?" I'm just not the type to jump out of the window that easy. I think about things for a long time, I run every scenario through my head and I plan things down to every last detail. I think launching Business As Usual this summer was the perfect opportunity to start the next phase of my career where I could create something that's not necessarily attached to a retailer. It can just be an extension of me, my interest, my passions and just be a reflection of what I feel.

Streetwear brands often pull from the same sets of influences such as music, the underground, skate culture, etc. How will Business As Usual pull from those same sets of influences, yet establish itself as different from all the other brands?
I always say a lot of these brands are pulling from the same pool of inspiration, but I think the way we process inspiration is a little different. Obviously, I come up in the same era as a lot of these brand owners. I know a lot of them. We are in similar age groups. We like similar things, but it's the processing of that inspiration into what you do that makes you different from everybody else. Business As Usual, yes it's encompassing music, the previous sneaker collaborations and all the things that I've done, but it does it in a way that it's not an obvious execution. Business As Usual is clean. It's not built solely around graphics. It's built on good clothes and good designs. It's cool if someone wants to buy a shirt because it says "Business As Usual" across the chest, but I want them to continue to come back because that t-shirt was the best fitting shirt they've bought, because it washed well, because it's comfortable and because the quality and execution is up to par, so while those inspirations we share I also have the need for creating premium clothing. That's the extension. We can all do graphics on t-shirts, but I want to go one step further and make a premium athletic lifestyle line that you can live in for a long period of time. That's the difference.