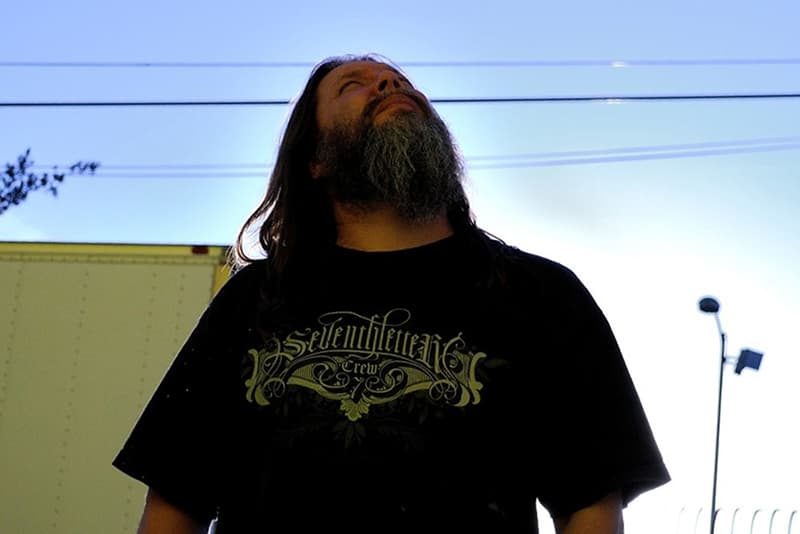 1 of 4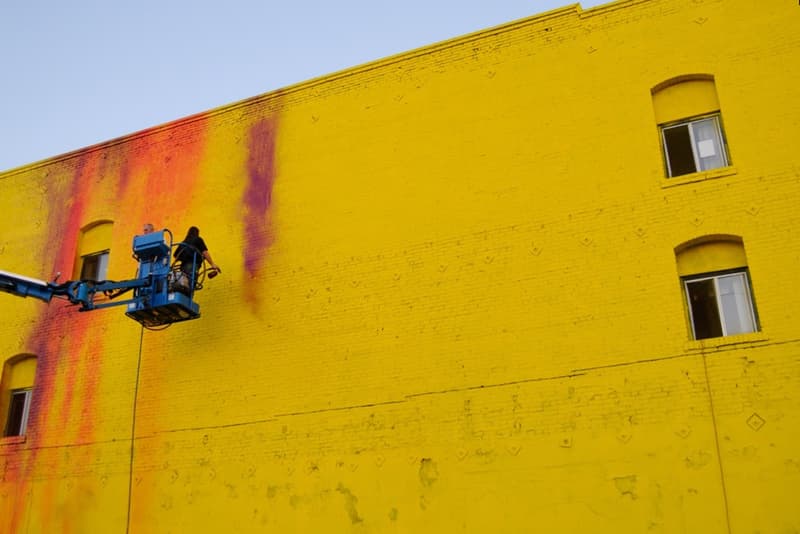 2 of 4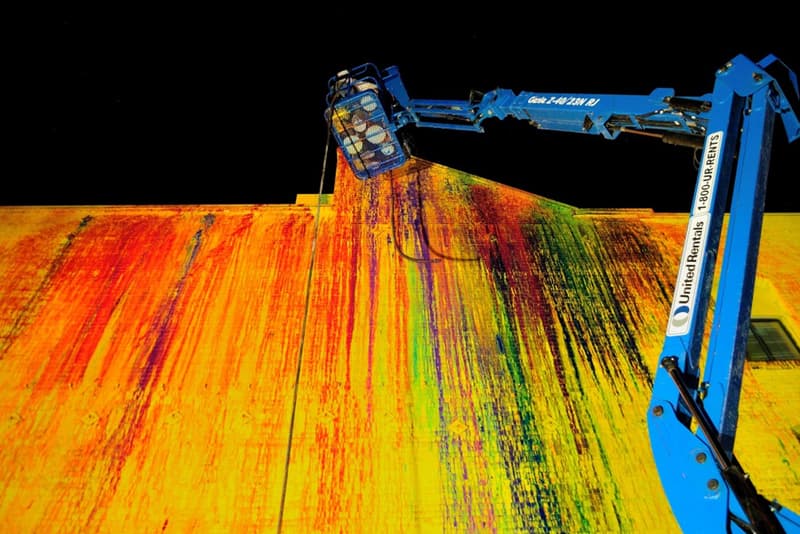 3 of 4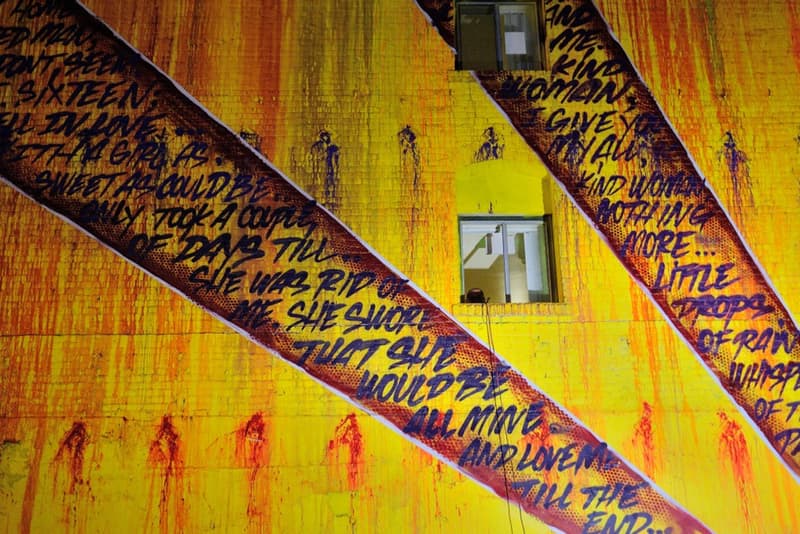 4 of 4
RISK Sheds Light on the Skid Row Freewalls Project
12ozProphet recently caught up with legendary artist RISK to discuss his Skid Row Freewalls Project
---
12ozProphet recently caught up with legendary artist RISK to discuss his Skid Row Freewalls Project which was first introduced via MOCAtv's introduction back in December. With a career that has spanned decades – and one that has allowed him to travel the world – his next chapter sees him focusing on drab streets near and dear to his heart. Produced in conjunction with the Skid Row Housing Trust and LALA Arts, the ongoing goal is to bring beauty to an area often marred by less-than-savory motivations and outlooks. While choice excerpts of the interview appear below, head over to 12ozProphet to read it in its entirety.
Tell us about your process in throwing paint at the wall and how it relates to your graffiti.
The actual art of throwing paint is working really well. Because to me everything about graffiti is motion. I can look at lettering and tell if a graffiti artist does illegal pieces or has never done an illegal piece. By how fluid or choppy their pieces are. My pieces are always like dancing or fighting and they're fluid and that's because as a kid painting I was always looking over my shoulder. And everything had to be one line and quick. So I think motion plays a big part in graffiti and I'm trying to invoke the same motion with these walls. Throwing the paint creates energy. Some gets washed away, but there's still a lot of motion and energy.
Are those song lyrics inside the sun rays?
I really love Led Zeppelin and when I talked to the Skid Row people a lot of the guys talked about heart break. Not hard times, but girls that left them. Then of course drugs and all of the stuff you expect them to talk about. So the first thing that came to mind was Led Zeppelin 'Good Times/Bad Times' And I started thinking about themes of Led Zeppelin songs for the mural. And then I started thinking like damn some of the lyrics hit home. To me it's important to not only work with the environment, but also be respectful.