Event Recap: HARD Summer 2012 Electrifies Los Angeles
With at least 50,000 people in attendance, it's safe to say that this year's two-day extravaganza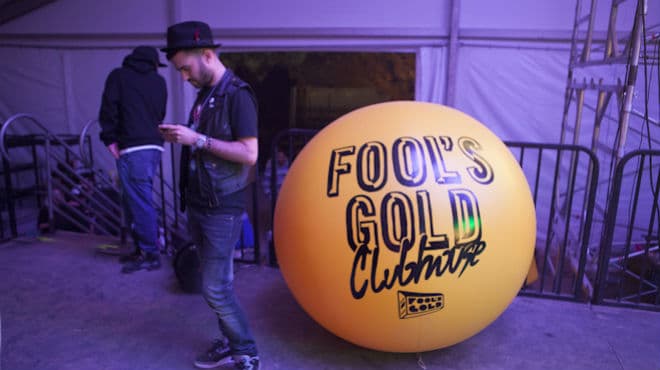 1 of 10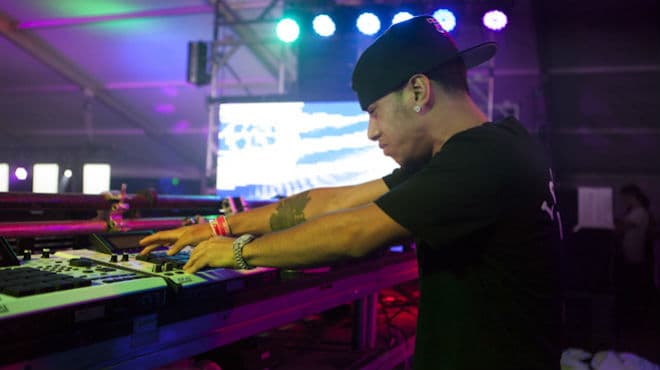 2 of 10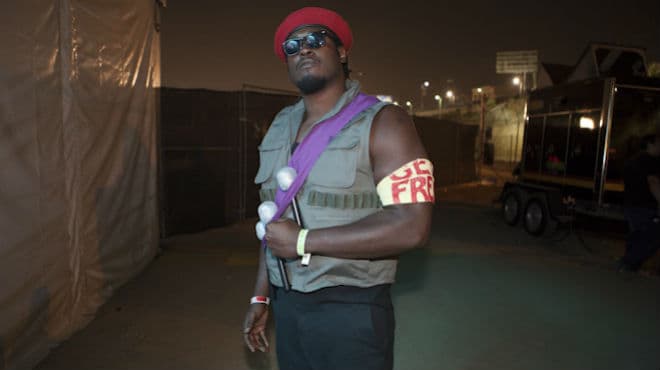 3 of 10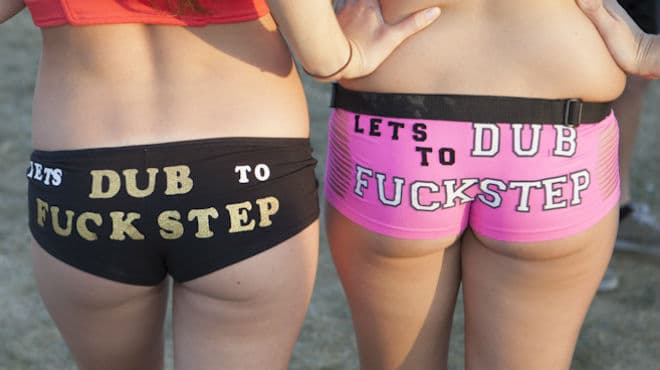 4 of 10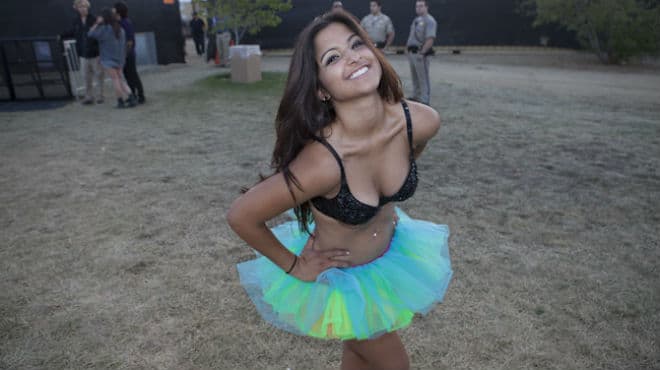 5 of 10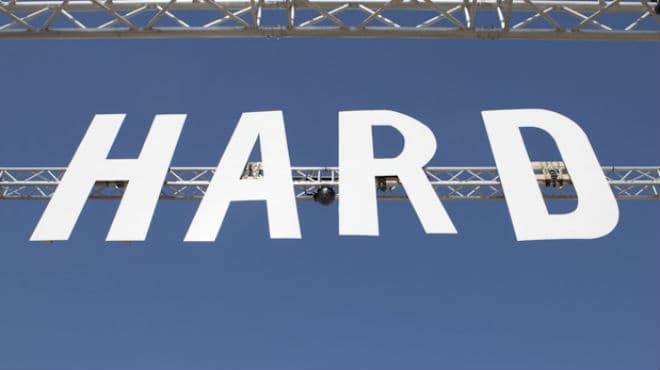 6 of 10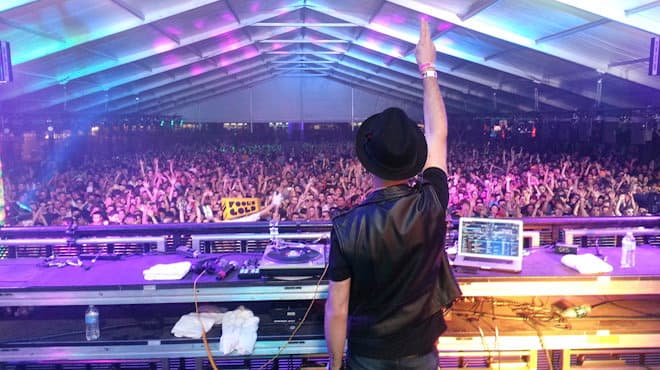 7 of 10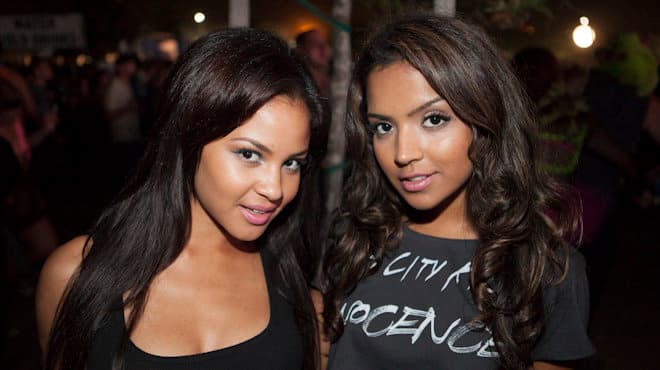 8 of 10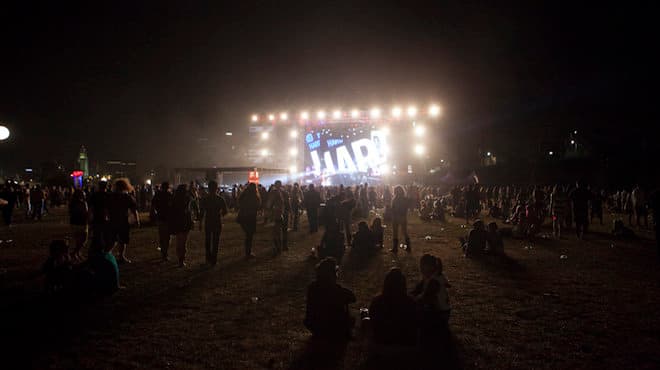 9 of 10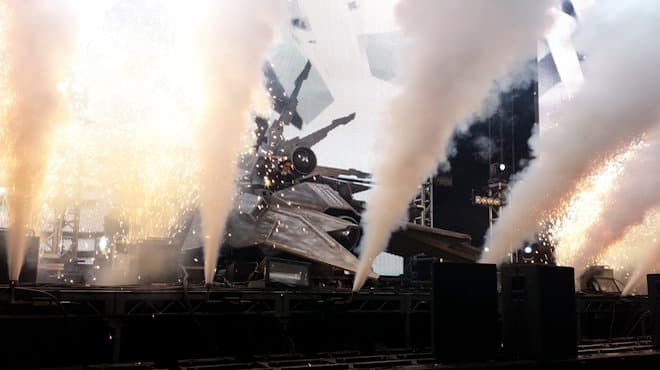 10 of 10
With at least 50,000 people in attendance, it's safe to say that this year's two-day extravaganza known as HARD Summer was a success. Held at the Los Angeles Historic State Park, near Chinatown in downtown LA, the venue showcased a diverse listing of talent to hit one of their four different stages. With the rise of electronic dance music (EDM), thanks to festivals like Electric Daisy Carnival, HARD won't have much of a problem returning on annual basis. The festival saw over 60 different acts deliver their own versions of EDM, from artists such as James Murphy, who supplied listeners with a retro-disco jams, to the Swedish take of electronica courtesy of Miike Snow. I attended both days of the festival equipped with my DSLR camera and the new Samsung Galaxy SIII, for quick Instagram uploads, so followers could get an instant taste of what the experience was like. This wasn't your typical weekend rager, HARD is more like a beast of its own, from the lights shows, "bros" in the audience showcasing their physique, ladies wearing less and less with every turn, and even more lights.
To kick off my experience of HARD Summer 2012, which I arrived a little late to, I planted myself at the Fool's Gold Clubhouse to catch performances by FG label mates DJ Craze, Detroit emcee Danny Brown, master of the MPC araabMUZIK and to wrap up Friday night, none other than A-Trak on the ones and twos. Danny hit the stage dressed in an "all-black everything"-inspired ensemble, contrasted against his colorful Jeremy Scott Adidas. First greeting the crowd with his Jordan-esque tongue out and his hands signaling for everyone to "hang loose," Danny started off his set performing his XXX bonus track "Witit." With fans in the audience jumping up and down with their XXX cover art bandanas and tee shirts, repeating word for word the explicit lyrics we come to know and love from the Detroit native. Brown ran through fan-favorites such as "Blunt After Blunt," "I Will," "Radio Song" and even shared a new track which was previously revealed as a freestyle. Following D-Brown's performance producer araabMUZIK who performed a live act on not one, but two MPCs. araab mashed on his buttons dropping some high-energy mixes as members from Odd Future's newly signed rock band Trash Talk viewed in amazement back stage. Other artists such as Flying Lotus, Domo Genesis and The Alchemist also were seen hanging around backstage listening to the MPC manipulator do his thing.
After ditching the backstage madness, to be amongst the general audience in attendance, that's when it became evident that party going on in the crowd was much better than anything that could have spawned up behind the scenes, mainly due to all the lovely ladies out there shaking their bodies. When it came to the female attire at HARD Summer the motto must have been "less is more." Whether simply just wearing bikini, some kind of short-shorts and bra combo or even taking the more creative body paint or strategically placed stickers approach, things got freakishly uncomfortable when thinking, "What if my daughter were here?" Since I won't have to worry about things like that for some time, I merely went about my business and enjoyed surrounding eye candy from a distance. While getting wrapped up in all that, a glace back towards the stage and Fool's Gold founder A-Trak was soon about to blow the roof off the Clubhouse with his hour-long set. As one of the main headliners for Friday night's close out, the crowd spilled out from underneath the tent, so they could dance to the DJ's set, and dance they did. Being sure not to break out all his tricks for his late night performance, as he was also geared up to rock another live set the following afternoon, the Canadian DJ ran through a number of familiar and unfamiliar tracks. Highlighted by his rendition of G.O.O.D. Music's single "Mercy" and fist-pump inducing tracks from he and Armand Van Helden's outfit Duck Sauce. The first night winded up with an exhausting walk back to Union Station so I could head out and get some sleep in preparation for day two.
The second day of HARD Summer picked right back up where the first day left off. With performances by Gaslamp Killer, 12th Planet, Brodinski, Nero and headliner Skrillex all planning to take place, it was evident that things were going to be taken to the next level. The best way to explain the experience thus far is Mardi Gras meets dub step, and with electronica powerhouse Skrillex set to take the stage you could feel the vibe in the atmosphere start to ease its way towards overdrive. To kick off the day two, I started it off by check out The Gaslamp Killer at one of the main stages. Gaslamp Killer dropped the new Flying Lotus and Erykah Badu track, and had the crowd in the frenzy during his whole set. He seamlessly transitioned to 12th planet hitting the stage where he graced the ears of listeners with some electronic infused hip-hop tracks. The audience was sent over the top when he dropped his reworked Waka Flocka Flame single "Hard In The Paint," which served as a more than appropriate track for the evening.
Two of the most anticipated performers of the weekend were Nero and Skrillex, as when the time came for Nero to take the stage it seemed like everyone with a ticket forgot about whatever performer they were currently watching and all migrated to the to see the duo. The English dubstep group stood upon a 15 foot boombox and put together an impressive light show to go along with their performance. While most of the previous sets all had their unique pyrotechnics and lights the bar was raised and exceeded anything imaginable when Skrillex's set began. Equipped with a fully functional, transforming space ship, it was definitely the most memorable part of the weekend. Times like this made it perfect for me to break out my Galaxy SIII, to capture some video clips and photos. The weekend was full of a lot standing around, great music and eye catching visuals, be it the people or the lighting, with this being the first time HARD Summer went with its new two-day format, it was more than a success in my book. In addition the financial success, HARD Fest Founder Gary Richards wont have much of a hard time finding even more acts to continue to up the ante with future showings.
Photography: Richard Brooks (with DSLR and Samsung Galaxy SIII) for HYPETRAK