SheOne x Pele Sports Trinity 3E Boot
Pele Sports is a company that has been steadily gathering a following in the soccer world in recent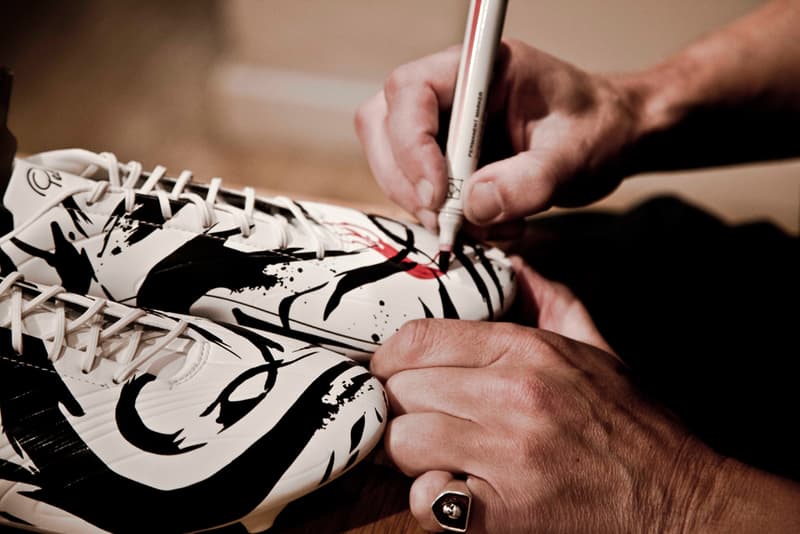 1 of 6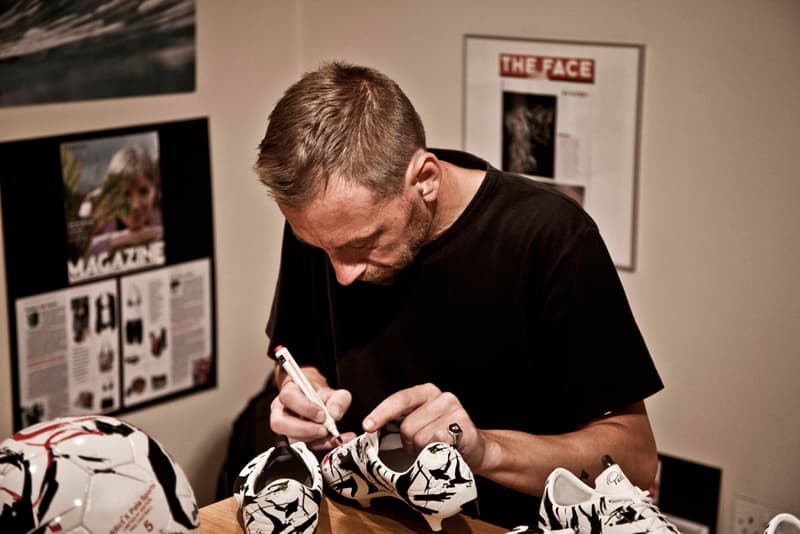 2 of 6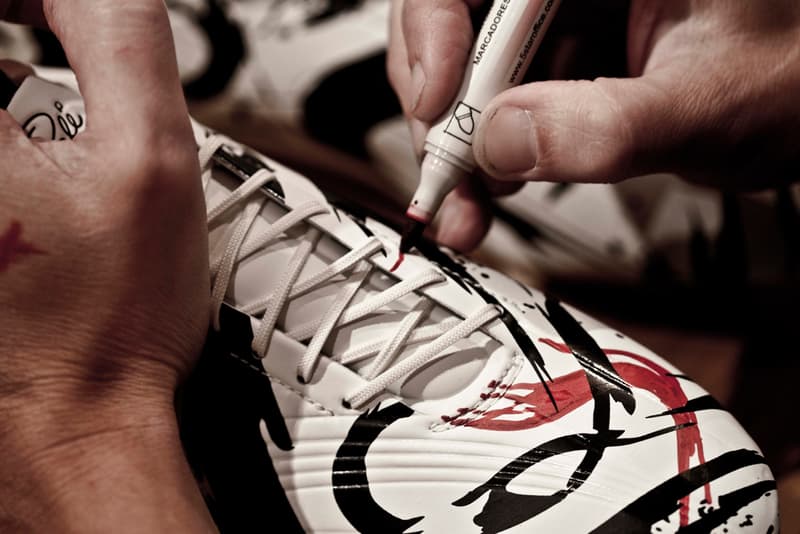 3 of 6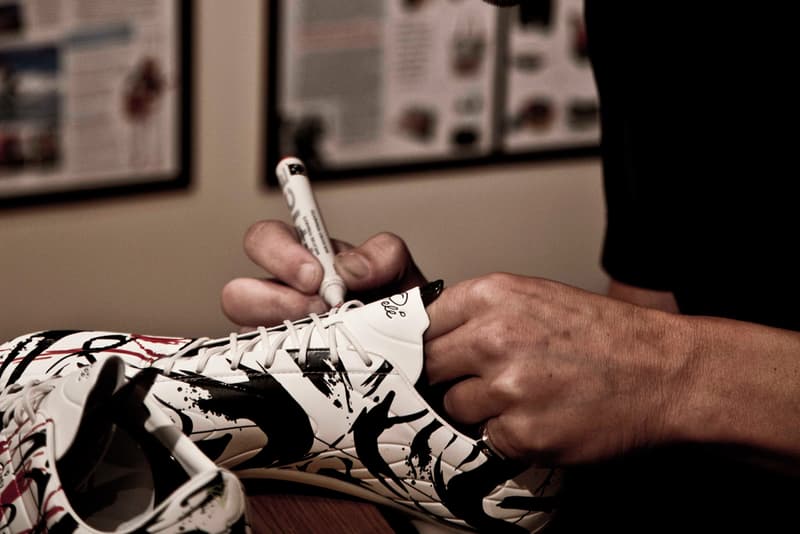 4 of 6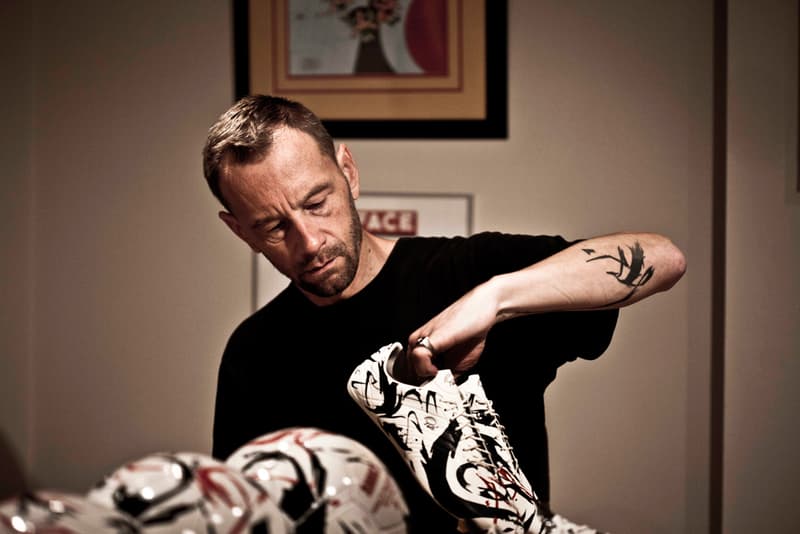 5 of 6
6 of 6
Pele Sports is a company that has been steadily gathering a following in the soccer world in recent times. Despite being a smaller company, the brand has taken a technologically-advanced approach including their hero silhouette, the Trinity. Carrying the namesake of the legendary Brazilian forward Pele, the line creates individualized, innovative products that appeal to players from the street to the stadium. Pele Sports recently commissioned British graffiti artist SheOne for a collaboration that infuses his bold strokes and abstract lettering into its boots, creating unique, wearable art on the pitch. We spoke with SheOne for his take on the partnership and his thoughts on the intersection between art and football. The SheOne x Pele Sports Trinity 3E Boot will be available starting September 15 from Pele-Sports.com with a suggested retail price of £160 GBP (approximately $250 USD).
What are your thoughts on working a boot as a canvas?
It was a fresh challenge, the ethos of graffiti has always been that anything can be a canvas. I am a football fan so I was genuinely motivated to make art you can wear on the pitch.
Were there any limitations to working on this?
Obviously a boot is very small compared to the side of a building or a subway tunnel; however, I used my usual expressive bold strokes and abstract lettering ideas and scaled them down to work. I have hand-painted sneakers for exhibitions so I knew it was possible.
What do you feel is the intersection of art and football?
I believe they are similar as both art and football are able to elevate people regardless of social or economic background, if they are good at what they do they can become iconic and recognized throughout the world and inspirational to future generations.
What are your thoughts on Pele Sports' product?
Technically it is as good as anything else available. It is going to be very interesting to see the reaction, as I am pretty sure this has never been done before.
How did the project come about?
Pele Sports approach me, having seen my work, looking for a unique finish to the product. I jumped at the chance to collaborate with such an iconic personality – it is going to be interesting to see the reaction for sure.