Kanye West, Questlove, will.i.am, Nicki Minaj & Bruno Mars to Appear on The Cleveland Show
Ready for a collaboration between Kanye West, Nicki Minaj, Bruno Mars, ?uestlove, will.i.am and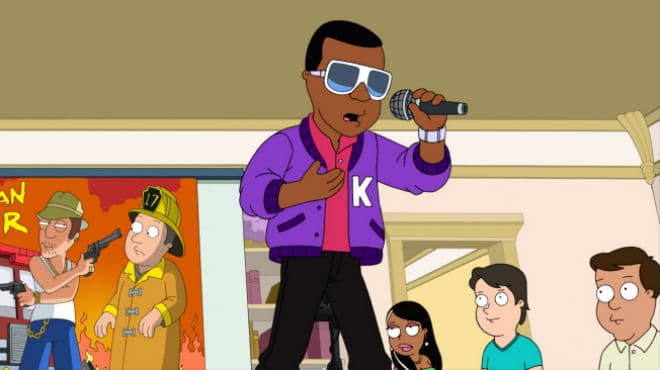 Ready for a collaboration between Kanye West, Nicki Minaj, Bruno Mars, ?uestlove, will.i.am and Cleveland Brown? Yes, that Cleveland Brown. As Entertainment Weekly points out, Kanye, Questo and company are set to appear in the long-awaited episode of The Cleveland Show entitled "Menace II Secret Society."
The poster for the season premiere has been revealed as well and show animated versions of the artists alongside Cleveland Brown and his family. Talks about this episode first emerged last summer. Mike Henry, who voices Cleveland on the show, said:
"We have an episode where Kanye and will.i.am, playing himself, and Nicki Minaj, playing herself, and Bruno Mars, playing himself, and ?uestlove—they're all part of the rap Illuminati, the secret group that controls pop culture."
Executive producer Rich Appel further explains:
"Cleveland inadvertently breaks into it and then it's how he will either bring them down or they'll bring him down," he said. "We have a couple of original songs with Kanye and will and Bruno, I mean, all of them, it was great."
Be on the lookout for the season premiere of The Cleveland Show to air October 7 on FOX. Check out the poster for the season premiere below.