Frank Ocean - channel ORANGE | Album Review
Every now and then, an artist emerges within the music sphere who pushes the boundaries – someone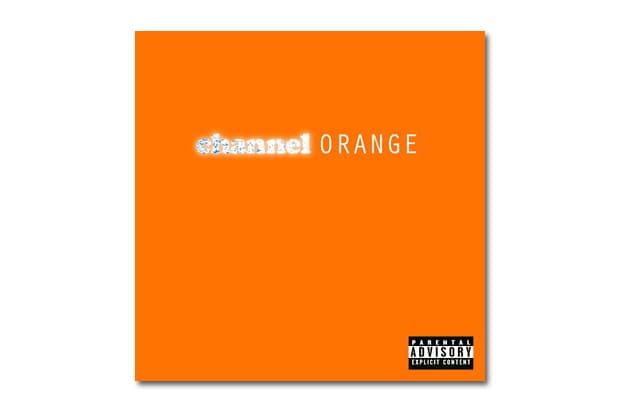 Every now and then, an artist emerges within the music sphere who pushes the boundaries – someone whose music matches the tastes of critics, underground fans and mainstream alike.
With the arrival of his first official studio album channel ORANGE, Frank Ocean is the man of the moment. From writing for artists like John Legend, Beyoncé and Justin Bieber, to his excellent mixtape nostalgia.ULTRA and collaborations with Jay-Z and Kanye West, the Odd Future singer has come full circle with his artistry through this full-length release.
What makes channel ORANGE an exceptional body of work is the the melodious melange of multiple genres like contemporary R&B, gospel, blues, jazz, electro, and eccentric alternative elements and the sincere quality of its content, thus providing the album with the potential to become timeless. This becomes apparent from the very start, as the album opener, "Thinkin' Bout You," indicates. Having been available for more than one year, the song has lost nothing of the energy that helped to reinforce Ocean's steadily increasing buzz within the industry. This further becomes visible with songs like "Pyramids," an extensive, tempo-shifting narrative, as well as "White," which is powered by a one-minute John Mayer guitar solo. Tracks like the funk-infused "Monks" and the dreamy tune "Pilot Jones" also indicate Ocean's aptitude to bend different styles and influences. Besides drawing from various genres, the album also beautifully aligns a variety of emotions with tones and a multitude of vibes, as can be heard on the Pharrell Williams-co-produced standout track, "Sweet Life." It captures the essence of a blissful summer jam but also stresses the uncertainty of one's financial status. Another highlight of the record – the Earl Sweatshirt-assisted "Super Rich Kids" – offers a catchy and nostalgic account of a spoiled child's dysfunctional, pampered life, which is backed up by a dramatic, single chord piano stomp.
What further carries this piece is Ocean's honesty, merged with his profound songwriting abilities. The Andre 3000-featured "Pink Matters" is a lyrical manifesto which fuses a hazy guitar with captivating storytelling. While Three Stacks convinces the listener with his signature flow and thought-provoking lyrics, Ocean presents himself emotionally and sonically naked, offering access to his true feelings and admitting to being torn between his doubts and demons. Another example of how narrative and melody can function together comes in the form of "Crack Rock," which is a melancholy tale of drug addiction containing an abstract analysis of the hardships of a crack addict. The emotional ride continues with "Bad Religion" and "Forrest Gump." While Ocean experiences the ups and downs of affection in the former, the latter proves to be the album's organ-driven emotional center, where he contemplates religion during a cab drive.
Frank Ocean never loses his emotive voice throughout the whole album. While always swaying between various stages of emotions, he retains the core authenticity of his music which is situated between sensuality and perception, thus managing to commodify vulnerability and honesty. With shifting synths and pulses of sound fused with minimalist, mid-tempo drum patterns and Ocean's soulfully intimate voice, channel ORANGE – which has landed at No. 2 on the prestigious Billboard Top 200 albums – is not only your average chart-conquering record, but a meditative voyage through Ocean's inner thoughts and is a direct reflection of his personality.