the Hue: The Methods of Making with Nate VanHook - Senior NSW Footwear Designer
What does it take to get behind the doors and grow to be a senior footwear designer at Nike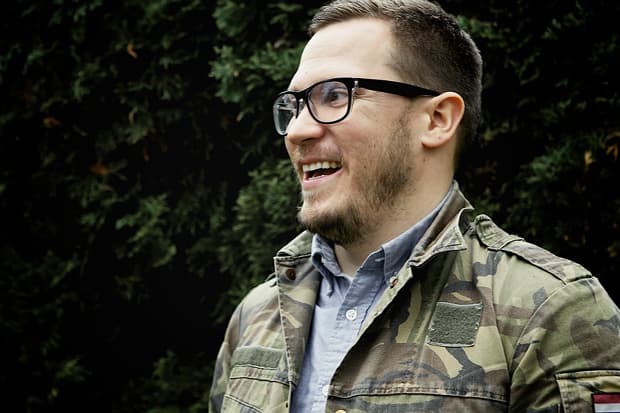 What does it take to get behind the doors and grow to be a senior footwear designer at Nike Sportswear? Time, a little bit of luck, and a whole hell of a lot of talent. Nate VanHook is one of the most prolific and talented shoe designers at Nike's disposal, with shoes like the ACG Lunarwood, Meriwether, Woven Footscape Chukka, Lunar Flow, and more recently — Kanye West's signature Air Yeezy II credited to his name. Vancouver-based the Hue recently sat down with VanHook to learn about his path into Nike, his signature design aesthetic, but more generally to learn the methods of innovating on materials and methodologies to continue to push Nike's envelope in sport and fashion. While some of the highlights of the interview are below, you can still read the interview in its entirety here.
What as the road like going from getting your degree in product design to working up to becoming a senior footwear designer at Nike, NSW?
After graduating from Philadelphia University in Product Design, I was an Art and Design Teacher for a year. I later freelanced as a furniture designer in Los Angeles, which evolved to designing wetsuits and design direction with a surf company for five years. I enjoyed surfing and the culture while traveling in California and Australia. It was a great experience designing performance products that were very utilitarian and adhered to the adaptability of the environment. We became very driven towards researching less environmentally impactful materials, manufacturing and processes.

While living in LA I started creating street installations and artwork for gallery shows in the US and Europe. I was interested in pursuing it full time, and was accepted to Central St. Martins in London to get my Master's of Fine Art. During the same time I had noticed the great work NSW was doing, and seeked out opportunities with Nike as well. Fortunately a door opened at Nike and I was packing my bags for Portland instead of London.

The title, senior footwear designer at NSW, is a moniker revered by both aspiring designers and sneakerheads in general. In a nutshell, what does your current role actually entail?
In my role I work together with a talented team of designers and help shape the products that release each season under NSW. Our goal is to create product that is lightweight, seasonally relevant, and very wearable. We challenge ourselves to create new products that help solve a problem with design by using new materials and techniques. By offering feedback and learning from one another we are able to create something fresh and new.

Can you speak on the culture and talent enveloped in the Nike campus in Beaverton, Oregon?
The Nike Beaverton campus is very diverse with talent traveling from all over the world to work at Nike. It is truly amazing. I am constantly inspired by seeing what others are working on and learning about how they approach certain problems. You constantly grow and evolve as a designer when you are exposed to what others are doing, taking bits and pieces here and there to add to your experience and expertise.