Redefining Classic American Food with Plan Check's Ernesto Uchimura
The Plan Check Kitchen and Bar in West Los Angeles's Little Osaka is a well-known Stussy Tribe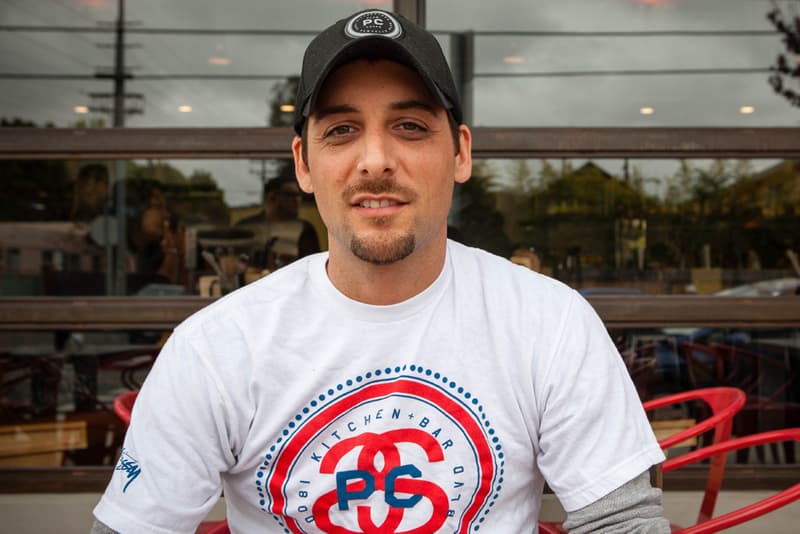 1 of 3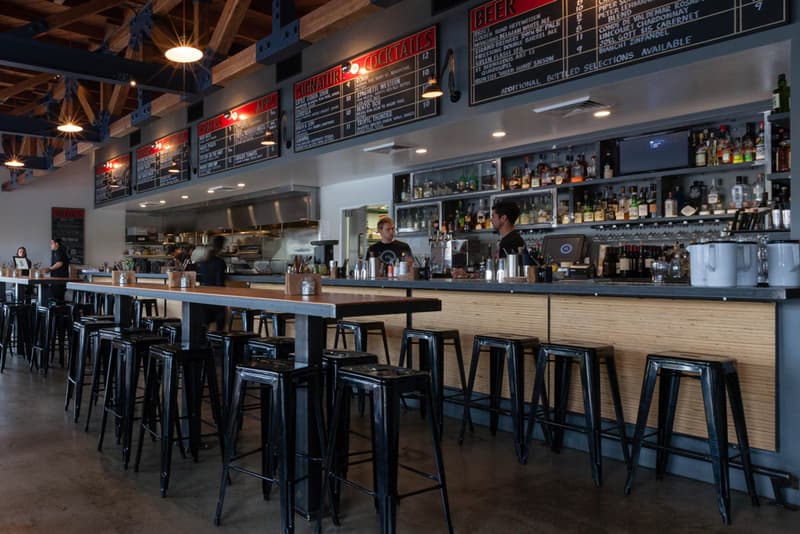 2 of 3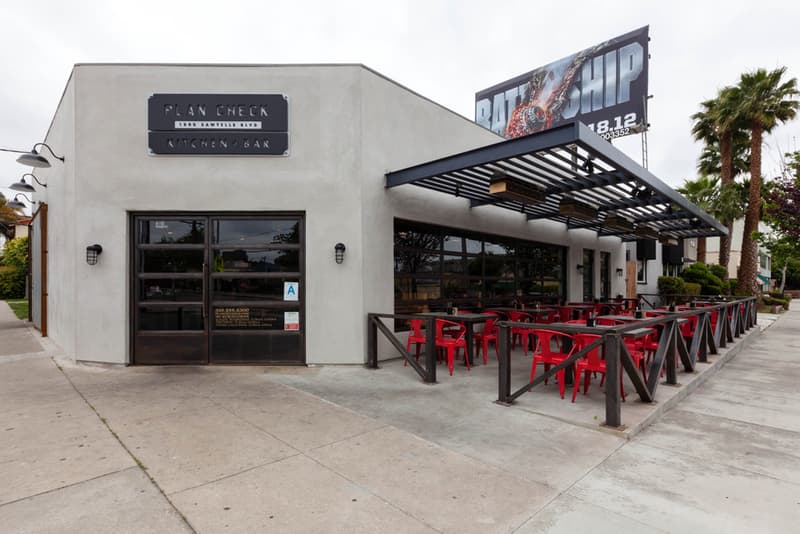 3 of 3
The Plan Check Kitchen and Bar in West Los Angeles's Little Osaka is a well-known Stussy Tribe hangout, which most hosted and catered Stussy's wildly successful Burger Culture Clash event — the brand's first foray into food. Led by the culinary stylings of Head Chef Ernesto Uchimura, the restaurant has thrived on its creative atmosphere and unique gourmet, tapas-style small plate offerings inspired by a fusion of traditional Asian and Americana classics. HYPEBEAST recently had a chance to chat with Uchimura about his culinary upbringings, his restaurant's collaborative projects with Stussy, his signature ketchup leather, and what makes Los Angeles such a thriving mecca for inspiring and quality cuisine.
Can you introduce yourself please?
Ernesto Uchimura, chef and partner at Plan Check Los Angeles.
When did you start cooking?
When I was about 17 years old, way back in the mid '90s.
Are you originally from the LA area?
Yes, I originally grew up in Culver City, West Los Angeles.
Where did you go for culinary school?
I went to a little school in the Northern New York state called Paul Smith's college, it's up in the Adirondack mountains.
Did being part Japanese, East European, Jewish and Argentinean influence you growing up? Did it expose you to different types of cuisines?
My mom would cook Argentinean empanadas, my dad would be messing around with sushi and my grandma would be doing her own thing. So I definitely had some food culture background. My dad loved to cook. I remember in the '80s we couldn't stand raw fish so my dad invented grilled sushi.
When did you know you wanted to be a chef?
I always knew I had an interest in food. I guess I knew when I was 16, I grew up cooking meals for myself at the house and it went from there.
What makes LA such a hub for food?
Well, Los Angeles has access to some of the best produce in the nation. That really helps out. A lot of our produce comes from the Central Valley and we have a large amount of farmer's markets popping up. So you can buy amazing produce almost any day of the week now.
How many burgers do you eat on an average day?
I eat at least two.
Do you have a favorite from the menu?
It changes all the time, but if I were to pick one, it would be the chef's favorite burger.
How often do you develop new items for the restaurant?
On a daily basis. It's spontaneous. Sometimes it depends on what I have in my walk-in, something I saw on the TV or the internet. It can also be seasonal. I do daily specials anywhere from two to six times a day. I combine ingredients from old specials to make new specials… whatever inspires me.
Can you talk about your ketchup creations?
We created what we called ketchup leather. Ketchup leather is ketchup but in dehydrated form. It kind of looks like a fruit roll-up. We make our ketchup fresh on a daily basis and what doesn't get used, we put in a special dehydration machine to make it. We then put the leather on the bottom of our buns to prevent the buns from getting over saturated from the beef juices on the freshly cooked patties. What happens is the juice mixes with the leather and re-hydrates to give the burger a beefy ketchup flavor.
You recently linked with Stussy, how has collaborating with such as iconic brand helped open doors for your restaurant?
Its given us attention from the world of lifestyle fashion. More people are now aware of us. I've always been a fan of Stussy so it was quite natural; there is mutual respect from both sides.
How did the project with Stussy develop?
We threw a party together and created a menu based on some of the Stussy elements such as the International Stussy Tribe Burger. We did some special fries called the Tribe Fries based off the Stussy Tribe. We also commissioned them to do our work uniforms. I can see us collaborating more in the future for other things.
What do you think helps you stand out from similar restaurants?
I think me being a really hands-on chef and being here seven days a week from open to almost close, really puts me in tune with this restaurant. This helps me bring out the best food possible because I'm so involved with the place.