A Guide to Pre-Owned Rolex Watches
Purchasing a finely crafted watch, for many, is considered a high involvement decision and in some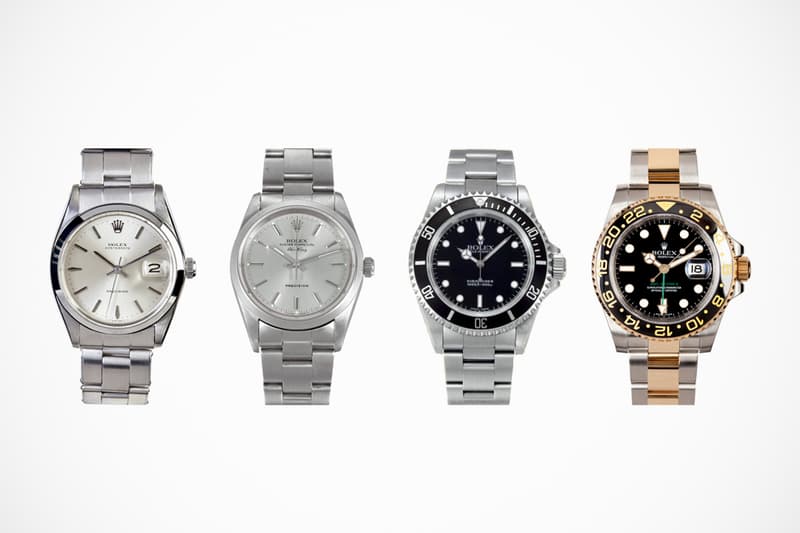 Purchasing a finely crafted watch, for many, is considered a high involvement decision and in some cases, can be regarded as a lifelong investment in both monetary and symbolic ways. That being said, we take a look at an everyday favorite in Rolex — a brand with an unwavering presence and relevance in the watchmaking industry — to highlight a few models worth examining based on different budgets. Aiding us with his expertise is Paul Alteri from Bob's Watches, a highly reputable online exchange for pre-owned Rolex watches. For starters, we begin at the bottom of the scale as we look at getting the most out of our dollar through the pre-owned market; significant value can be found if you know where to look.
It often goes without saying — but, be cautious when it comes to online auction sites or classifieds. Alteri reminds us that sometimes you are not only buying a watch, but also the assurance and peace of mind that comes with a trusted dealer. Know who you are dealing with and find a dealer that has good reviews across the board while a stamp from the Better Business Bureau is often a worthwhile consideration. If you are cautious, find the model you want that has the original box and papers even if it cost five to ten percent more. Records of past maintenance should also be provided as a watch should be serviced roughly every seven years.
Recognizing that owning a gold, diamond or mother of pearl Rolex may not be on everyone's list of priorities, below is a recommended list of Rolex models and their price range.
Around $2,000 USD — Rolex Vintage Oyster 6694 with Stainless Steel Rivet Bracelet
Introduced in the early '60s, this manual winding watch is the perfect entry level Rolex. It features a fixed cyclops magnified date window on acrylic crystal, a signed screw down crown and a classic silver dial. Although categorized as a men's watch, the Rolex Vintage Oyster 6694 has become a popular model in Europe amongst men and women alike.
USD $2,000 to $4,000 — Rolex Air-King Stainless Steel 14000
Made popular in the '30s by British RAF pilots, the Air King features a simple and elegant design making it a truly understated Rolex. This Air-King 14000 features a automatic winding movement, scratch resistant sapphire crystal, 27 jewels and silver stick markers. Its historical significance makes this watch highly sought after.
USD $4,000 to $6,000 — Rolex Submariner 14060 No Date
Featuring a large 40mm case, the no-date version boasts a simple face and is water resistant up to 300 meters. As you'd assume, the Submariner is intended to be a divers watch thanks to its extreme resilience against the elements. The Submariner watch face is arguably the most recognized and replicated watch designs in the world.
USD $6,000 and Above — Rolex GMT Master II Stainless Steel and Gold 116713
One of Rolex's original collaborations with Pan Am Airways, the GMT (Greenwich Mean Time) Master II features a unique 24-hour hand that is used to keep track of two different times simultaneously. Worn by numerous jet setters, this is the watch for long-haul travelers who have business in multiple time zones.