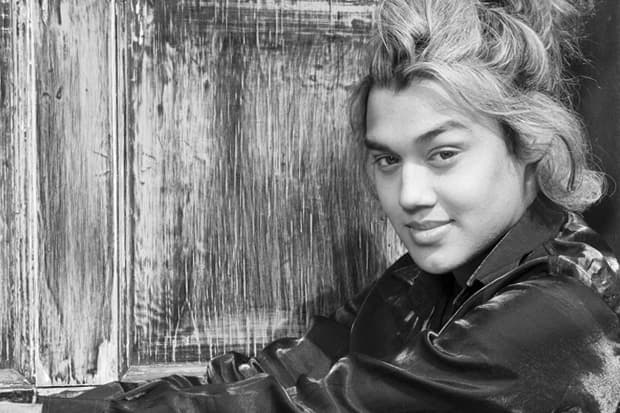 Interview with Pablo Ganguli - The Founder of Liberatum
With the start of Liberatum Hong Kong upon us, it is only fitting that we delve into the mind of
---
With the start of Liberatum Hong Kong upon us, it is only fitting that we delve into the mind of its founder and artistic director, Pablo Ganguli. In its 11th year, Liberatum has brought forth the leading minds in creativity, innovation and culture, hosted within the major cities of the world including London, Paris and now — Hong Kong. From humble beginnings in Kolkata, Pablo has established himself as a cultural entrepreneur having created the paramount artistic festival that is, Liberatum. The multifaceted event consists of opera, theater, modern ballet, art exhibitions, music and dance performances, fashion events, architecture, film screenings, debates, discussions, talks, and Q&As — comprehensive to say the least. Speaking with Ganguli, we begin to understand the reasons behind the creation of Liberatum, his thoughts on this year's participants, and the significance of its latest venue, Hong Kong. Liberatum Hong Kong starts tomorrow, June 27.
Can you introduce yourself and your background?
I grew up in a place called Salt Lake City in what was then called Calcutta in Eastern India. I remember spending most of my childhood learning languages, imagining myself making films with a vast cast of actors and scripts. I wrote countless stories as well as painted and drew almost every day. I was a lonely child. But I surrounded myself with art and creative pleasures.
How did your fragmented childhood lead to your interest in art?
I went to a dance school thanks to my grandmother and was obsessed with languages, foreign cultures and astrology for as long as I can remember. Arts and culture instrumental for me as a little boy. I found happiness and comfort in them. Madonna, Tagore, Satyajit Ray and Toulouse-Lautrec were artists I was reading about from the age of 10.
Creating art festivals and conferences has been your greatest strength. What is it about this that captivates you?
Programming and building artistic content globally featuring great cultural minds, as well as emerging talents and seeing them work with people for the first time on a new idea in a different continent gives me tremendous excitement. Isn't that the reason we are here on earth? To explore and create bridges?
Where did the idea for Liberatum come from and how does it differ from your other events of the past?
I was 17 living in Papua New Guinea and I had this desire to connect the world through a cultural diplomacy summit and artistic exchange platform that celebrates and merges all art forms. Carrera Liberatum Hong Kong's vision will stay true to this original mission. Rosey Chan, the musician and curator who is my partner for HK and I have worked on a diverse program here focusing on architecture, concerts, and exhibitions featuring great HK-based talented figures such as Wing Shya and Nansun Shi. I would like to think HK Liberatum has a lot more substance than my most recent ventures as we have tried to add a lot more creative ideas to the program — pop-up fashion installations, architectural installations, recitals, musical performances.
You've brought together some a strong cast of participants, how was this process?
It takes half a year to research, travel, talk to different artists, explore ideas and see what is right, relevant and fresh for each new festival and city. After the initial homework period, I suppose I find myself confirming the participants and for HK Rosey and I exchanged ideas on her HK artistic figures, and how they would find it best to collaborate with my international guests taking part. The process was enriching and I learned much about Chinese culture and particularly about the HK arts world and cultural development.
Why did you choose Hong Kong as the latest stop for Liberatum?
Because Hong Kong is the real deal.
What are your thoughts on Hong Kong?
Solid. Gigantic. Difficult. Welcoming. Open. Dramatic.
Where else would you like to take Liberatum? Why?
Beirut, Rio de Janeiro, Sao Paulo, Tokyo, Doha, Abu Dhabi, Beijing, Shanghai, New York City, Berlin, Baku — because they all play a very important role in world cultural development right now given their various strengths in those regions.
What are you looking forward to the most for this upcoming festival?
Meeting Hong Kong creative minds and seeing the public experiencing a rich independent, fun, free and invigorating cultural dialogue.