HYPEBEAST Trade: Jason Ross of Jackthreads
After graduating from Ohio State University with a degree in Finance, Jason Ross and a good friend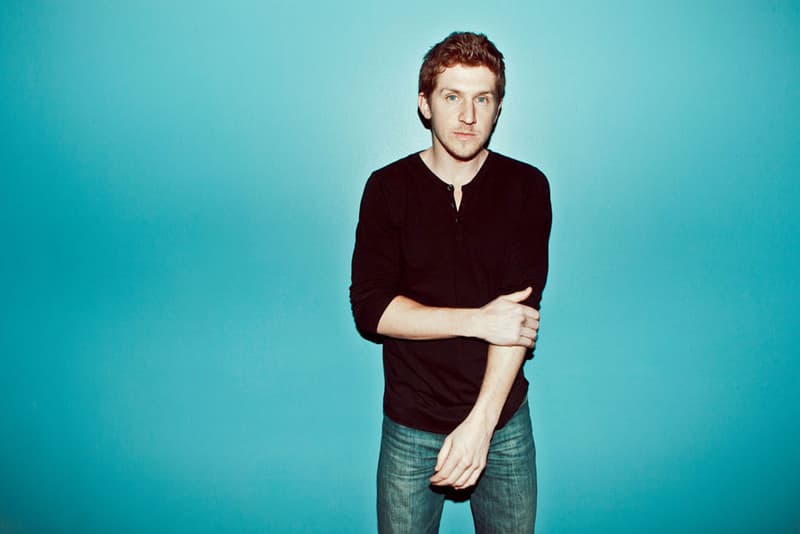 After graduating from Ohio State University with a degree in Finance, Jason Ross and a good friend started a sports marketing firm. With two years of less than ideal work under its belt, Ross dismantled the firm citing a lack of passion to really excel in a saturated industry. Returning to the drawing board in search of a passionate trade, Ross drew up a concise business plan after countless hours of research for a flash-sale website catered to young men interested in streetwear fashion. After a few years of development, the Ohio-native launched Jackthreads in July of 2008 offering only six brands with invite only, limited-time sales. Today, Jackthreads now works under the Thrillist umbrella housing hundreds of brands, over a million subscribers, and an interactive mobile app, all the while stacking multimillion dollar revenues. Still in control of his company's day-to-day operations, Jason Ross sits down for our HYPEBEAST Trade series to discuss the evolving e-commerce world, specifically flash-sale sites, the growth and structure of his brand, the importance of social media and the difficulties in working out of Ohio.
Can you introduce yourself and your role at Jackthreads?
I'm Jason Ross, founder & CEO of leading men's flash-sale e-commerce retailer Jackthreads.com. I launched the company about four years ago out of my bedroom in Columbus, Ohio. We differentiated ourselves from the start by targeting guys in the better streetwear and contemporary fashion niche. Today, we've got nearly 2 million members and we're working with over 500 brands. I oversee the day-to-day operations and manage a team of over 65 employees, traveling back and forth between our headquarters in Columbus, and our offices in New York City.
Can you provide an overview of your company structure?
Jackthreads consists of a number of teams and departments including Production, Merchandising, Fulfillment and Customer Service, HR, Marketing, Communications, Accounting, etc. We've got offices in Columbus, OH and New York City with a staff of 65, as well as a warehouse in Brooklyn with a large additional workforce on top of the core team. In 2010, we were acquired by men's lifestyle brand Thrillist and earlier this year, the three brands under the Thrillist umbrella – Thrillist.com, Jackthreads and local experiences platform Thrillist Rewards – converged to create the Thrillist Media Group. The business is made up of a talented and diverse team with the experience necessary to both work and play hard in a high growth business environment.
The site spiked from $5 million in revenue in 2010 to $25 million in 2011. What do you attribute this surge to and is a similar increase projected to round out 2012?
Our growth can be attributed to a number of things. First and foremost, we've been fortunate enough to successfully attract and retain a very talented team to help drive the business forward. Our hiring plans were aggressive in late 2010 through 2011, and the team has helped out tremendously in enabling this growth.
We've also been focused on delivering an amazing customer experience, and improving on that experience every single day. We're working hard to make sure we're bringing the most relevant product and brands to our audience, offering a compelling shopping experience, and retaining and developing supplier relationships along the way.
The Thrillist acquisition also helped drive a significant amount of revenue growth. There was a great deal of audience crossover, so we knew their readers were highly valuable Jackthreads customers. Once we plugged the Jackthreads brand into their audience, the growth happened extremely quickly. Over the last two years post-acquisition, we've been able to seamlessly meld the two companies together which has benefitted the Jackthreads brand in a big way. And 2012 is on track to be our biggest year of growth in company history.
During the initial founding of the site, was it difficult to get brands on board given that Jackthreads did not have the same leverage that it currently does in terms of audience/success/platform?
Acquiring brands in the early days was much different than it is today. Since at the time, I had about $100 to my name and zero industry connections, it definitely required a ton of persistence and hustle. In order to pitch brands, I made a lot of phone calls and attended a lot of tradeshow. I started in 2006 and so at that time, most people hadn't yet heard of the flash-sale business model, which made the pitch that much more difficult. It's funny to think back on it now, but it took two-and-a-half years to get six brands to work with us. We do that now on a good day.
Another important component of our supplier growth is that we've been careful to build a solid reputation in the industry. We've always looked at the relationship with the brands we sell as being just as important as our relationship with customers. Staying true to that philosophy has enabled our growth in a big way.
Coming from Columbus, Ohio, was there a barrier to entry into the world of fashion – particularly entering with a "flash-sale" business model?
I think entering the fashion world with a flash-sale model at the time we did would have been difficult anywhere you happened to start. Being in Ohio was difficult because I wasn't able to easily sit face-to-face with suppliers and build relationships. And hiring a merchandising resource with previous supplier relationships was also tough, if not impossible. Having an office in New York early on would have made it a bit easier since a significant percentage of our brands are based there, but without money that wasn't really an option. I eventually hired a New York-based buyer, and she helped out a ton in breaking brands. She's still with us today operating out of our New York offices with the rest of our merchandising team.
From a marketing standpoint, how has the "invite only" concept aided in development of the business?
The invite-only model has evolved into a membership model which creates business momentum for a number of reasons. For the brands, the "members-only" aspect provides a certain amount of control over how their product is being presented online, and to whom. Because of this, we're able to work with some of the best brands in men's streetwear and contemporary fashion. Having these brands excites our audience as well as those who are first finding out about our site, so there's a strong motivation to sign up and discover the benefits of what we have to offer.
How important has social media/virality been to the growth of Jackthreads?
Social has been a huge component in our growth. Our recruitment has been powered by a member-refer-member program, which you can think of as a virtual rep program. We're also going to be experimenting with a more traditional rep program in the future. We've found word-of-mouth to be our most valuable marketing channel. To fuel that marketing potential, we've invested in social tools on our site, giving our audience a financial incentive (Jackthreads store credit) to spread our message, and we've created unique offerings that are only available through interacting with us on our social channels. We've also been leveraging social to keep an open dialogue with customers throughout our growth and evolution, which has helped to build brand affinity and loyalty.
How many buyers do you have on staff?
We have a 15-person merchandising team which cover contemporary fashion, streetwear, footwear, accessories, and private label.
What is the buying strategy of Jackthreads and how do you select which brands to highlight?
Our strategy starts with the merchandising team. We've got an experienced group of merchants who love and care about the Jackthreads brand. Because of this, we're able to seek out and purchase product that matches customer needs based on a combination of data and trend instinct. We are working hard to sort through the masses of men's fashion brands and curate a selection of sales every day that our audience finds relevant. We're looking at analytical data daily to ensure that we're doing this in the right way. We work with a lot of the biggest brands in the space, but what's interesting is that we also have a great deal of success with up-and-coming brands. The Jackthreads shopping experience is very discovery-based, and because of this we have the ability to successfully sell an up-and-coming brand if the product is right.
From a logistics standpoint, what is the flow of product from the wholesale side to the end customer? For example, is it drop shipped or do you have an internal warehouse where it is housed?
Product flows from our warehouse to the end consumer, period. We do this in an effort to maintain control over the customer experience. A lot of our vendors aren't set up for direct to consumer drop shipping, so relying on them to do this at our volume could cause a lot of challenges.
Do you expect the recent announcement of the iPhone app to become one of the primary sources of revenue/sales for Jackthreads or is it more of a convenience supplement/marketing aspect to the primary hub website?
Since launch, we've instantly seen a significant percentage of our revenue coming through mobile. Even prior to the launch of the app, 20 percent of Jackthreads traffic was through mobile – so we knew this was something our consumers wanted. They're savvy and in-tune with shopping this way. Our apps have received over 125k downloads, and daily mobile sales are between 15 and 20 percent. Our consumers live a life on-the-go, so offering an app that translates the Jackthreads shopping experience from web to mobile, allows us to stay connected with them during times when they're less likely to be in front of the computer.
There seems to be a shift for e-commerce/retail sites beginning to add an editorial focus to their website (i.e. GiltMANual). Do you see this as a viable supplement to Jackthreads and if so, can you give us an insight into future plans?
When done correctly, adding content to an e-commerce business can be extremely valuable to the overall shopping experience. On the other hand, some commerce brands will spend a lot of money trying to develop content without seeing any return on that investment.
When we partnered with Thrillist, we saw power in the fact that they had developed a trust with their reader. When they create content for their audience, their audience listens. That's why it made so much sense to put Jackthreads in front of that audience consistently. What we've found as Jackthreads has evolved is that we've also developed a trust with our reader. The only difference is the content we create is in the form of a sale – our content is commerce. Our future editorial strategies will be based around improving on our commerce experience and telling stories around the sale events we're having. We're focused on creating editorial that doesn't distract a user from the sales experience, but rather increases the propensity for purchase conversions.
Are there any particular fiscal quarters or seasons that are stronger for Jackthreads in terms of sales and revenue?
The holidays are obviously a very important time of year for retail; however we're lucky enough that our business doesn't rely on Q4 to drive revenue for the year. Our month-to-month growth has been exponential and hasn't really been affected by seasonality.
Three to four years ago, the "Flash-sale" concept was relatively new to the U.S. market. What do you see for the future of the flash-sale market?
I think eventually, the flash-sale industry will reach a saturation point and there will most likely be consolidation. As competition grows, supply in the market will shrink, and margin compression will be inevitable. These are all things we have to take into consideration. What sets Jackthreads apart is that we're a leader in this space, and a leader focused on serving a very specific demographic of guys. If we continue to operate our business with both our customers and suppliers best interests in mind, and we continue to improve on the experience for each, the rest will take care of itself.
What difficulties do you encounter on the day-to-day and with flash-sale based platforms in general?
The flash sale model is challenging due to the large number of moving pieces, and the speed at which they need to move. Our success depends on refreshing our store every night so that we can launch new sale events the following day. This task requires a significant amount of supplier relationships, meticulous inventory management, flexible production resources, customer service and fulfillment processes, and a large team behind each department to pull it off. I'm blown away by what our employees pulls off on a daily basis, and the fact that we're never satisfied. We continue to try and get better, every single day