HYPETRAK: Danny Brown – In The Business of Words
Danny Brown isn't your typical emcee which is probably why his fans and music critics alike pine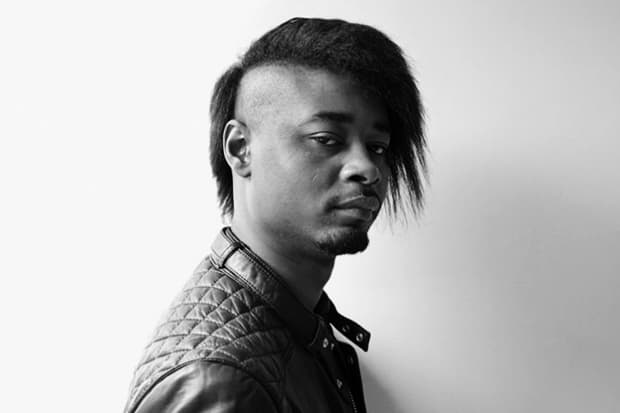 Danny Brown isn't your typical emcee which is probably why his fans and music critics alike pine for more information on the Detroit native. Very recently HYPETRAK had the opportunity to tag along with Brown during the hectic period that is SXSW. Touching on influences, his father, future at Fool's Gold Records and hints of his forthcoming work in fashion, Brown is candid and focused. While choice excerpts appear below, the entire interview with Danny Brown can be read here.
You had said that Fool's Gold Records was your first choice for a record company you wanted to sign with. Why them?
'Cause they was cool, you know what I'm saying? If you compared the music industry to high school, Fool's Gold would be the cool kids that dress nice, and got all the hot chicks on their dick. They'd throw the best parties that nigga's like me wouldn't be able to even get into. They were cool, they're tastemakers. Their track record speaks for itself. Whatever they put their hands on is sick, whether it be The Cool Kids, Kid Cudi, to Nick Catchdubs doing something with Wale, and now me.
What would have happened had your manager not run into Nick Catchdubs [Co-founder of Fool's Gold Records] in that bathroom.
It was gonna happen. They knew each other. It just happened quicker than expected. That's all. I know they posted my video on their blog once, but I didn't think that they were that into my music though.
You're getting bigger. Do you see yourself ever outgrowing Fool's Gold, an independent company?
They're growing with me. Duck Sauce got nominated for a Grammy, know what I'm saying? It'll just make me better. I think I could get nominated for a Grammy off Fool's Gold. They're already being respected as a tastemaker kind of thing. If they say it's dope, it's dope.
You were quoted in The Fader as saying you like feminists? What about them gets you off?
I've never really had a problem with feminists. I made a song about eating pussy so I think it kind of went away when I said I would get on my knees. That was honestly just a line. I love women though, that's just me being influenced by what I grow up hearing. At th end of the day, I make music for twelve year-old Danny. Know what I'm saying? And that's the type of shit he likes.
Twelve year-old Danny was into Stacy Lattisaw too right?
Yeah, haha. He thought she was hot, haha. She had a pretty ass voice and was just like the cute, light skinned girl. She had style, she had fashion. She was like the beginning of black girl hipsters.
Around that time when you were twelve your dad was getting you into a lot of music. Where do you think you would have been music wise if you dad hadn't fed you all this cutting edge, hip music?
I probably wouldn't be experimental. I would probably be trying to make radio songs. I'd be trying to make music people like, instead of music that I like. I would still be rapping because I started rapping before he pushed music at me. In some sense I would have probably been trying to hard to be a rapper and do everything I think a rapper should have done. I would probably have a gold chain on right now or something.