Keeping Score: The Day Americans Rule Fútbol
While the NBA All Star Game is purely an exhibition – where dunks come fast and furious and the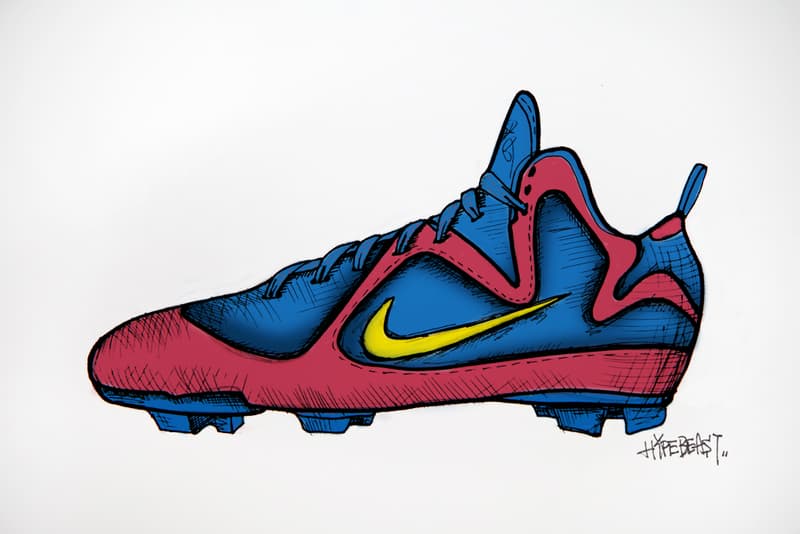 While the NBA All Star Game is purely an exhibition – where dunks come fast and furious and the pace resembles that of a 4 x 400 relay instead of a 4th quarter 4:00 minutes to go slugfest, the athletic prowess at which the game's elite play is further evidence that the United States is still very much at the forefront of the able-bodied savants. In looking at the times at which the bourgeoning future stars of the NFL competed in events like the 40-yard-dash, vertical jump and bench press at this year's NFL combine, it's clear that we've readied our amateur athletes like well-oiled machines ready to join the assembly line. From future stars to All-Stars, America's place in major sport is firmly secure for the foreseeable future. What isn't so clear is when the United States will compete playing the world's game. Consider this – 270 million people play fútbol worldwide – which accounts for 4% of the entire Earth's population. The funny thing is, not one of the best athletes in the entire U.S. is a part of that staggering count.
According to research done by FIFA in 2007, the United States (4,187) is second to only Germany (6,309) in terms of registered number of participants on the international level, beating out the likes of international powers like Brazil, France, Italy and England. In terms of youth participation, the U.S. is number one for both boys and girls by a staggeringly wide margin at both levels. It's clear that soccer has caught on in this country. The numbers don't lie. Then why hasn't Uncle Sam and his Army seen more success on the international level?
Simple, the sport doesn't lend itself to plucking the cream of the crop from the male athletic pool. The years have seen the female team excel to new heights – as more and more little girls have seen soccer as not an alternative to other sports, but simply the sport. Even as more and more youth teams pop up in various forms, little boys still have sandman-induced dreams of winning TD's and last second shots instead of squeaked out 1-nil victories. It isn't until the youth level sees a dramatic change that the United States will ever be a factor on a global level. Sure, there are kids playing. But they aren't necessarily the right kids.
If you look at the top footballers in the world, they aren't necessarily the biggest, tallest or fastest. Lionel Messi is 5 ft. 7 and 147 lbs. Cristiano Ronaldo is 6 ft. 1 and 165 pounds. Dani Alves is 5 ft. 7 and 141 pounds. Their bodies may not be prototypical in the American sense of the word "athlete," but their desire to be compete on the world stage from an early age is what makes them so great – and what makes the leading athletes in the big four sports in North America transcend from average to elite. Gone are the days of the three-sport athlete. There are certainly still enough people capable of doing it. It just seems that more and more people are realizing that not choosing one sport is a disservice to the innate ability they hold in their hands, feet, chests and biceps.
American soccer has been plagued with not only a lack of physical ability, but the mental edge and creative brilliance that inhabits the pitch across the pond – which seems to get lost in translation once someone like Jurgen Klinsmann tries to bring it back over. Athletes like LeBron James, Cam Newton, Sydney Crosby and Joe Mauer are applauded for their feel of the game. You can teach a million kids how to play, but there's always going to be that one who already knows how. Soccer is being played in this country, but it certainly isn't being passed along from generation to generation with the same nostalgic obligation as things like baseball, football, basketball and hockey.
It's boastful to assume that simply funneling American's best athletes toward the beautiful game will instantly cure all of the USSF's problems. Often times one athletic skill doesn't translate to another sport, as often time evidenced by the vaunted "first pitch" toss that has claimed the likes of John Wall and Carl Lewis. Still, it's always a fun exercise to place some of America's best athletes in a 4-4-2 formation to see what a potential "All-Athlete" U.S. Men's National Team would look like – of course, the big but comes in taking the leap of faith that these men would have been playing fútbol from age 5-21. Being an athlete can only get you so far on the pitch. Just ask Chad Ochocinco. Here's what a potential squad would look like in 2012.
S Derrick Rose
S Adrian Peterson
RM Calvin Johnson
LM Jacoby Ellsbury
CM LeBron James
CM Kobe Bryant
RB Julius Peppers
CB Troy Polomalu
LB Clay Matthews
CB Ed Reed
GK Dwight Howard
Reserves: Desean Jackson, Brett Gardner, Andre Johnson, Jimmy Graham, Andy Roddick, Rob Gronkowski, Percy Harvin.
Collectively, Kobe Bryant is the only freak-of-nature to have outwardly expressed his love for soccer, and made an admission that he played as a baby Mamba. Yet, the idea that this type of athleticism and athletic IQ could be harnessed together on the pitch is enough to make even a casual fan excited for the prospect of funneling athletes toward fútbol. America loves rooting for the underdog – but they love winning and being the best more than anything else.
Another underlying problem is that some of the top, young American footballers choose to play under a different countries flag. Take for example Giuseppe Rossi and Neven Subotic, arguably two of the best young talents from the States, who just so happen to play for Italy and Serbia, respectively. While they're entitled to play for whomever they choose due to their lineage, one can only deduce that the choice is made easier by the lure of playing with better teammates. Names like Donovan, Dempsey and Howard don't carry as much pizzazz as the Azzurri's Balotelli, De Rossi and Marchisio. As the National Team continues to struggle, expect to see this trend continue.
Money plays a huge factor in young athletes choosing to focus on other sports besides fútbol. For one, the four major domestic leagues in the United States offer the chance for multi-million dollar contracts, lucrative endorsement deals and the chance to establish one's first name as a branded institution. Going pro is never a guarantee – earning a king's ransom if you make it is. That is, if you don't decide to play in the MLS where the average salary at the club level is $154,000 USD versus 1.2 million in the English Premier League. It should also be noted that seven players in the MLS are guaranteed at least $1 million USD, but only one (Landon Donovan) is an American. The MLS isn't honing homegrown players and their skills – they're giving average footballers and aging international superstars the chance to continue collegiate careers and bookends to global forays. The MLS should either replace collegiate soccer or be completely abandoned in hopes that American players head overseas to learn the European game.
Americans 35-years-old and younger have grown up with soccer. It wasn't some strange support where the rules were hard to follow, and playing in a league meant traversing the state. Even with the accessibility to millions upon millions of little boys and girls, the only increase over the years comes in the form of participation rather than skill. Jurgen Klinsmann's challenge doesn't lie in winning in Brazil in 2014. Rather, it comes at harnessing the immense athletic talent at home and showing the world what the United States has in 2022 in Qatar.
Editor's Note: After this editorial was slated to run, the U.S. Men's Team beat Italy 1-0 in a friendly for the first time ever. This is the writer's reactions.
Today marks a huge step forward for the American soccer team, who under the leadership of Jurgen Klinsmann had struggled mightily. Among the seven nations considered the world powers — Argentina, Brazil, England, France, Germany, Italy and Spain — it was just the ninth win for the United States to go along with 48 losses and six ties. Up until the victory yesterday the Americans had been 0-7-3 against Italy and had been outscored 32-4. This is no doubt a historic victory, yet the topics raised above are that much more important to address. Admittedly we're not looked at as "little brother" anymore, but we're still beaten more times than not like we are. Here's hoping this monumental victory against the Azzurri leads to dramatic success in the very near future.
Every Thursday HYPEBEAST's Keeping Score will span the world of sports, ranging from thoughts about the state of the NBA to whether or not the United States National Soccer Team will ever challenge for a World Cup. Handled with words from Senior Editor L. Ruano and North American Staff Writer Alec Banks, both life-long sports enthusiasts and dedicated writers, no sport will go unrepresented.

Alec Banks is a Los-Angeles based writer by way of Chicago which means he doesn't put ketchup on his prose. He currently serves as the North American staff writer for HYPEBEAST and contributes regularly for the likes of Complex, Playboy and Maxim. He was a 2x Quarterfinalist for the prestigious Academy of Arts and Sciences Nicholl Fellowship in screenwriting. You can read more of his work at alecbanks.com or @smart_alec_.