Jonathan Mannion: A Chat with the Doctor
Jonathan Mannion isn't just a hip-hop photographer – he's the hip-hop photographer. In Los Angeles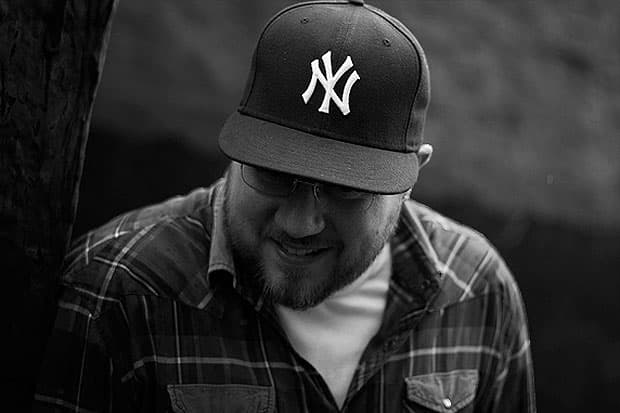 Jonathan Mannion isn't just a hip-hop photographer – he's the hip-hop photographer. In Los Angeles for his wildly successful show at Milk Studios last month, HYPEBEAST had the privilege to sit down with him to touch on an array of topics, which Mannion fielded with grace and a genuine desire to tell his story. With hip-hop heavyweights from Jay-Z to OutKast, to Eminem hanging from the walls courtesy of Mannion's trained eye, there's little luck involved in all the success and praise that he's garnered. Just think, if Jonathan Mannion had followed his original path, we'd be calling him 'doctor' right now.
Do you remember how you got started?
Not to sound like a 14-year-old girl or anything, but I can remember exactly where I was, what was said, what they wore, what they were mad at, what they ate… I absorb information like that. You know what I mean? I think differently than a lot of other people, which is what brings the subtleties to my work. Everybody gets time with J or Redman, or somebody like that, but my different thought pattern is what defines me. Am I voiced differently than these other people? I really feel like it's an authentic one based on how I absorb a moment and what I pay attention to. The whole undercurrent of everything is passion that drives us forward. I fought to be in this position. I'm a white kid from Cleveland and now I'm the top shooter in the game of hip-hop? What separates me? I don't know? What's cool is to be able to look back at the journey and figure out what makes my voice unique.
Not too many people get to pursue their life's passion, can you talk about what it's like to actually work in something you love?
I think the difference is that both my parents are artists, my mother is from London and my dad is from Brooklyn. So I really grew up with a different perspective. I was always absorbing information, whether it was my dad teaching me how to do watercolors when I was six or teaching me how to look at moving light. I remember putting an object down and moving light around it. I think all those things you kind of absorb naturally and they tend to guide your perspective.
I flew over 10,000 miles before I was even born because they (the parents) just wanted to show me off, to let family touch the first boy. That was already special, to have that mindset. The fact that it was encouraged by my folks, allowed every possibility to kind of lay out in front of me. So then it became: what do I want to do? I went to Kenyon College and I have a degree, it's a double major in psychology and studio arts and I said, well what do I want to do with it? I was studying more of the medical side of it, like psychopharmacology, the effects of drugs on behavior. I can tell you the chemical make-up of PCP and that was intriguing to me, how it altered people's mood and mindset, but I realized all these things help to define how I approach a subject and the buttons I have to push to make a rapper who doesn't want to do another shot, do another shot. That has been interesting, to look back at each of the different lessons learned and to realize that I was sort of training for this all along the way.
So there was this time when you just graduated from college and you could have gone the path of a doctor and you could have been Dr. Mannion right now?
I am Dr. Mannion (followed by laughs). That should be the name of this article by the way. I think a lot of the HYPEBEAST readers are at that point, where they are passionate about something, but can either go to school or can go another way.
You went to school and still found your path, but was there ever a scary point where you said, "I could be a doctor, but I don't feel that's what I want to do."
I knew I didn't want to be a doctor. What I was more intrigued with was people, and this is why this has been such a perfect blend. I speak to enough people now at various points in their career, whether just entering it like, "I wanna do this, I'm trying to do this"… then fucking do it. I'm speaking to people 15 years in their journey, "Man I wanna go back, I'm thinking about buying a camera, I've worked as an A&R my whole life and I had this deal with somebody and somebody." Everyday it should change, there should not be a moment where you are not challenging yourself to be the best you that you can be, without competition. I know it is very difficult in this industry to not compete and compare, but I really feel that should be the drive. "Hey I want to paint today"… fucking paint, go buy some paint. That's what's intriguing now, to have that freedom as an artist to explore these lanes. I have this great foundation because I have this body of work that's been created and now I am taking these prints and going back to the artist like, "I know you're a lyrical genius and a mastermind, I want to put your mind on this medium. Here are all the pens that you need, paints, whatever, stencils, spray-paint. Have a good time." Then you find they get stumped and then they attack it like a project. To just see the inner working of the minds, it still relates to psychology, it still relates to my work, but it makes it a unique one-of-one in this world. Obviously HYPEBEAST covers things that they agree are special. One-of-one sneakers, one-of-one Audemars… everything that you cover is connected to the cool things that are happening and the creative people that continue to advance this thing. That's what I want to be a part of and why I never stop challenging myself. I could sit on my hands and say "I'm amazing, I did seven Jay-Z album covers," but then I'm stuck. Who wants to live in the past? I want the next thing too.
When was the first time you photographed someone who left you awestruck? Who was it?
Growing up in Cleveland, the most famous person I ever met was one of the linemen from the Cleveland Browns and Hanford Dixon, who wore a hat that he took off my head at some charity basketball game. I was never sort of star struck, I was cool in my own geeky, nerdy, artsy way, but I realized that I had a perspective and I was very observant; could speak when I felt like it. I was always pretty reserved, which I found was a great asset to put on my checklist. I observe and then I speak and then I can speak about my perspective. So realizing I wasn't star stuck was good for me because I responded more to passion than who that person was, rather than getting nervous. Certainly there were butterflies walking up the first person like, "Heavy D, I wanna take a picture with you. Do you have a second? I don't want to just snap you where you are standing; I like this hall way because of this light and the way it hits. Can you come with me?" I said it in a interview last time so I won't go to heavy on it, but he was like, "You photographers never send shit, I do this and you never send it." I was like, "I'll get your address and I'll send it" and I still remember it till this day. So he called up and said, "Let's rock" and so began that thing.
So it wouldn't have happened if you didn't approach Heavy D.
No, but again it was passion and I knew that I needed to be seen 10 times more than somebody else who was a couple shades darker and maybe that was only in my mind. I felt that they really gotta feel who I am and what my passion is, that I am there for them to create a moment that is forever. The first moment I was star struck was when I photographed Rakim.
What about that moment?
I was just such a fan of his work. You know Rakim, Big Daddy Kane, The D.O.C, I don't want to say I was fanned out, but I only met Rakim five or six years ago. These are the people that you are star struck over, because you do hold them in high regard. They influence you in such a way that makes you follow a path. The people I have attached to, for which ever reason, have given back. Big Daddy Kane gave me this iPod stacked full of tunes from him because I called him up and he needed a picture from a shoot, for an invite. I said whatever you want as long as you burn me a CD with the songs you played. If I can put on a playlist that makes my people happy then cool, send me a disc. He hand-delivered 160 gigs with playlists all over it. He didn't have to do this, I mean he's Big Daddy Kane, and from this the relationship has built.
If someone wasn't familiar with your work and you had to present them with an image that represented you; which photograph would it be?
Jay-Z, Reasonable Doubt. It kicked off my career, it marks my moment of departure. I've done many covers, but he's the one that said "I'm a professional photographer."
Does it bother you when people label you as a hip-hop photographer?
Can I be cocky for a bit? I'm not a hip-hop photographer; I'm THE hip-hip photographer. I say that as a joke, but I really feel like I have defined a moment in time, this body of work from '95 to the present day has covered many people's arcs of enjoying this genre of music. So yes, I am a photographer, and hip-hop is the genre I chose to support.
What do you think about Instagram? Does it hurt or help the medium?
I love it. Instagram is like a sketchbook. You can remember the moments, it can be a checklist, and you can share the moments. It is all press and publicity now you can get your work out there in an instant. Technology has helped artists get their work more accessible to the public. There could be 500 photographers way better than anyone who has ever touched a camera, but if no one knows about them; it's like the best singer singing in the shower. The business model has changed because of the ability to send stuff out immediately.
If you had one last roll of film what would you use it on?
I'm blessed that my parents have been together for 51 years. I would photograph my folks, me with them for a couple of frames and on the last frame me with a peace sign up. Me and my mark that I left.
If some of our readers wanted to get into photography, what would be a good set up?
It's not the tool; it's what you do with it. No jokes please. It really is about vision. It is about what you want at the end of the day. I could take this phone and take a better picture than someone with a Leica S2.
It's all press and publicity now, I mean you look at a guy like Terry Richardson. So much of his career is based on a look and a style, certainly a legacy that he is continuing. He's a solid photographer, but there's nothing that's crazy about talent against a white background. It's not shots fired, he's got that press and publicity, the blogs and all that. He's brilliant, lets not mix words, he has millions of followers. He's doing it right. You will talk to photographers from Magnum and maybe they have another position on his work, but that's the beauty of art. I like his work because I like the subject matter, who he chooses, that he follows this underbelly of life, I like that he takes chances. He'll pull out a joint and stick it on an oven door with a naked stripper. That's not my shit, I love a classic portrait, but I also learned under different teachers and that taught me a different way of thinking. Had I of learned from him maybe I'd be a different cat. Maybe a rockabilly on a motorcycle. Red background all the time.