Robert Geller 2012 Fall/Winter Collection
For his Autumn/Winter 2012 presentation at Pier 59 Studios, former Cloak impresario Robert Geller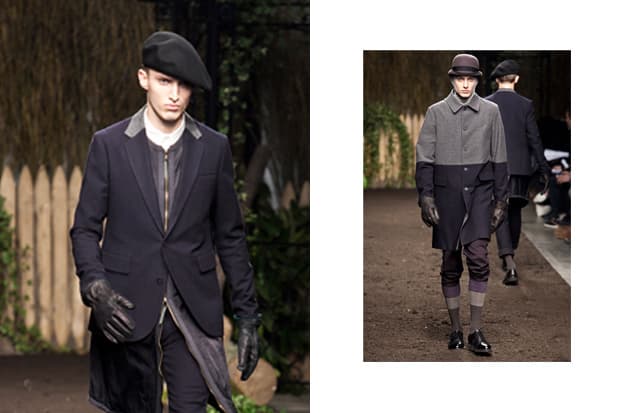 1 of 9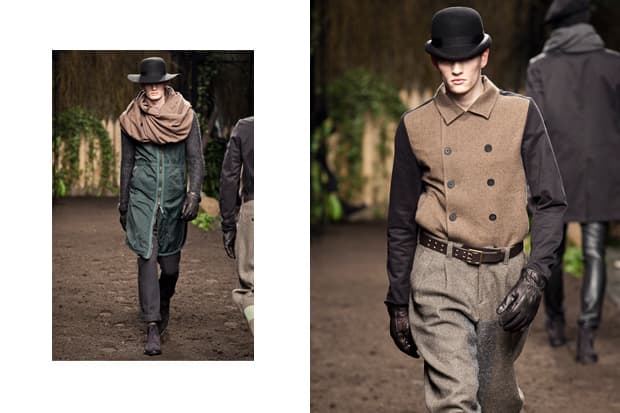 2 of 9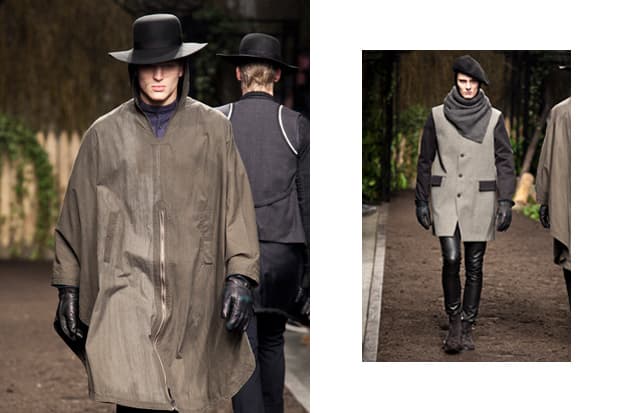 3 of 9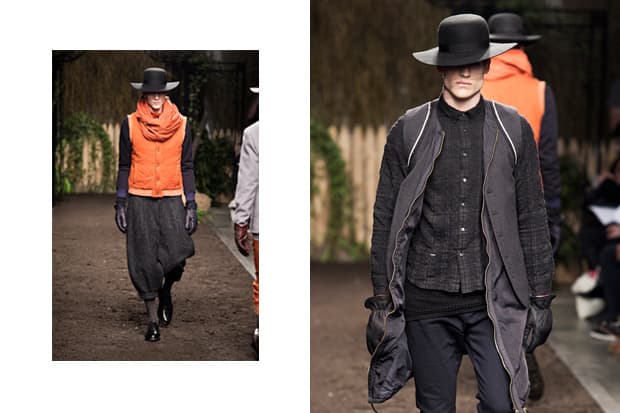 4 of 9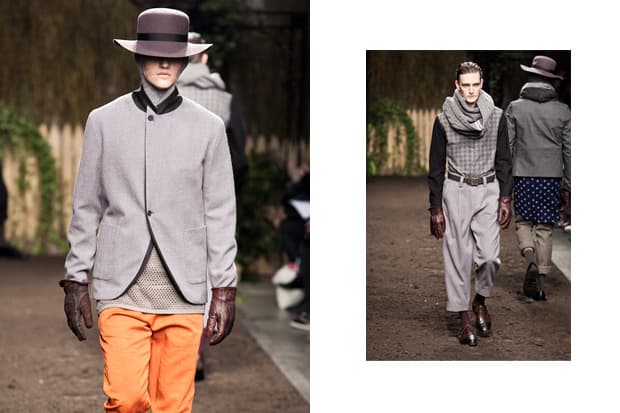 5 of 9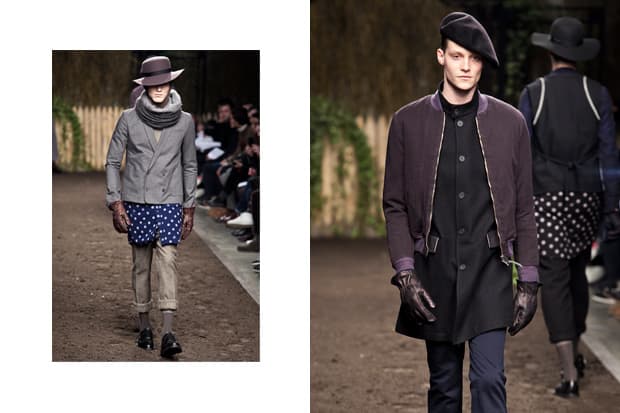 6 of 9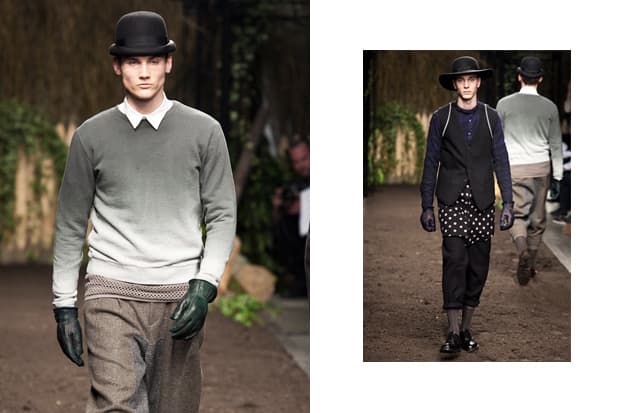 7 of 9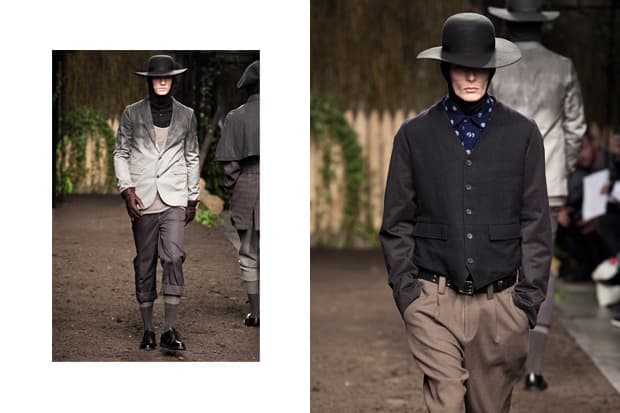 8 of 9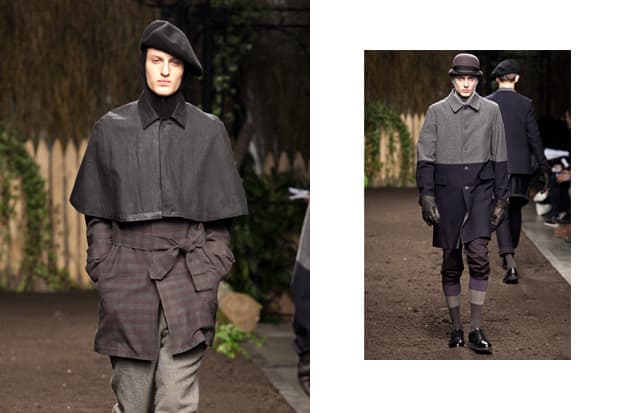 9 of 9
For his Autumn/Winter 2012 presentation at Pier 59 Studios, former Cloak impresario Robert Geller cited classic British style as his inspiration. An attempt to update the dreary sartorial swagger of the gentlemen of London and Manchester to modern tastes, the collection veered more high-fashion than Wuthering Heights (despite a runway made entirely out of what appeared to be a legitimately-transplanted dirt road).
Geller employed a rainy countryside color palette of somber black on capes and skintight leather pants, earthy charcoals and browns on tweed coats, and color-blocked shorts as well as a deep emerald green cast on extra-long suede vests and woolen knitwear. Shrunken-collared shirts were paraded in "midnight plaid" while reversible mesh tanks were presented in grey and taupe. The only occasional pops of color came in the use of marigold and orange, perhaps a reference to the sullen, dew-soaked flowers of great British estates, on select pants, scarves and outerwear. Worth noting were the strong footwear offerings from Geller's continuing collection with Common Projects (a brown oxford featuring a black cap-toe drew particularly covetous looks from the fashion-forward crowd) as well as an upcoming sock line produced alongside Etiquette Clothiers. Drawing less attention, a range of offbeat hats were created as part of a collaboration with Japan's Weave Toshi.
A mix of gloomy tailored tweeds, attention-grabbing dip-dyed sweaters and blazers, and basic garments given a sumptuous leather and suede treatment – Robert Geller's AW 2012 was, altogether, another solid offering from the consistently impressive designer. As far as clothes-for-brooding-in go, there are few more impressive options out there.
Photography: Stephen Wordie/HYPEBEAST