Complex Discusses the Future of Chinese Footwear Brands in the USA
A recent article penned by Complex's Russ Bengston discussed the potential for growth of Chinese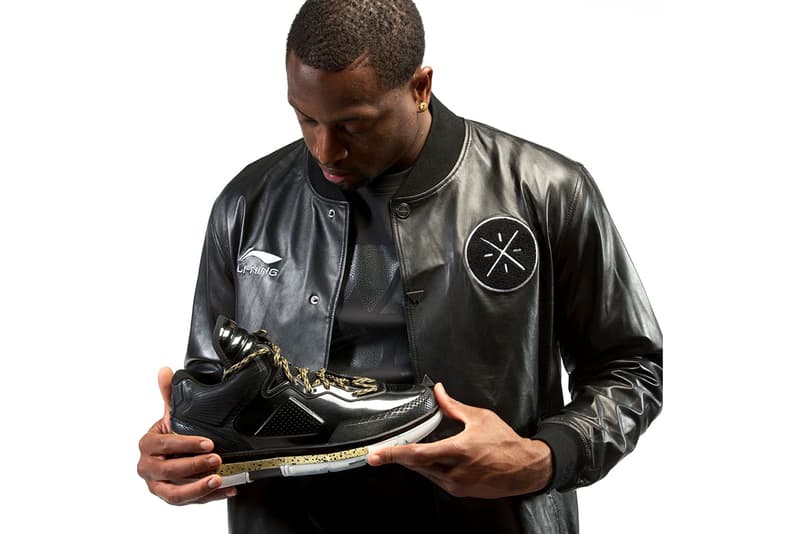 A recent article penned by Complex's Russ Bengston discussed the potential for growth of Chinese athletic brands within the United States and on a global scale. With some choice comments from industry analyst and performance sports retailer Sports One's Matt Powell, the duo are cautious in the efforts of brands such as Dwyane Wade's new shoe purveyor Li Ning, PEAK and Anta. There still lies a great deal of mystery in the growth of these brands given few Chinese companies have been able to expand outside of their domestic market. There's no secret that the Chinese hold greater value and quality in foreign offerings. But could this mentality prevent Chinese brands from becoming a truly respected powerhouses in their own country and abroad? There's mention of Li-Ning's staggering number of stores just within China, but that's not to say it's been all rosy including several operational and inventory issues. Below are several introductory paragraphs while the whole piece can be seen over at Complex.
What do you know about China and sneakers? The average sneakerhead has no doubt noticed the highly coveted annual LeBron China exclusives and the "Year of the…" Air Forces and Air Jordans. The average NBA fan no doubt noticed Reebok signing Yao Ming, and the proliferation of seemingly new brands — Peak, Anta, Li-Ning — on the feet of journeymen, rookies, and aging stars alike. The slightly more advanced sneakerhead or NBA fan may have sought out some of these shoes, only finding them on the web. The logical conclusion may be that these are small, upstart brands, trying to challenge the global leaders. The logical conclusion—in this case, anyway—is wrong.

When you have 1.3 billion potential consumers at home, it doesn't matter whether you can reach 300 million more people on a different continent. There's a reason Li-Ning and Peak have roughly 7,000 stand-alone stores each in China, and barely any market presence in the U.S. of A.. But here's the thing: The mathematics work both ways. Those 1.3 billion potential customers haven't escaped the notice of the big fish in the U.S., hence the China tours and China exclusives (and HYPEBEAST's very recently launched China edition). And China's sneakerhead counterparts see what we see, read what we read. Some are no doubt reading this. And let's be honest — no matter where you're from, would you rather emulate LeBron James or Shane Battier?

Which brings us to Li-Ning's signing of Dwyane Wade. As you have no doubt heard by now, when Wade's Jordan contract expired at the end of September, Li-Ning was waiting, pen in hand. Former gymnast Li Ning's eponymous brand had already made forays into the NBA, signing former All-Star guard Baron Davis and 2010 No. 2 overall pick Evan Turner. Davis had been a star, and the hope was that Turner would one day become one. But Wade is something else—a superstar in his prime, coming off his second NBA title and his eighth All-Star appearance. This could be, if you'll pardon the phrase, a game-changer.