The Meaning Behind Navajo: Fashion's Misunderstanding
The fashion industry doesn't care that it is creating the Native aesthetic without Native American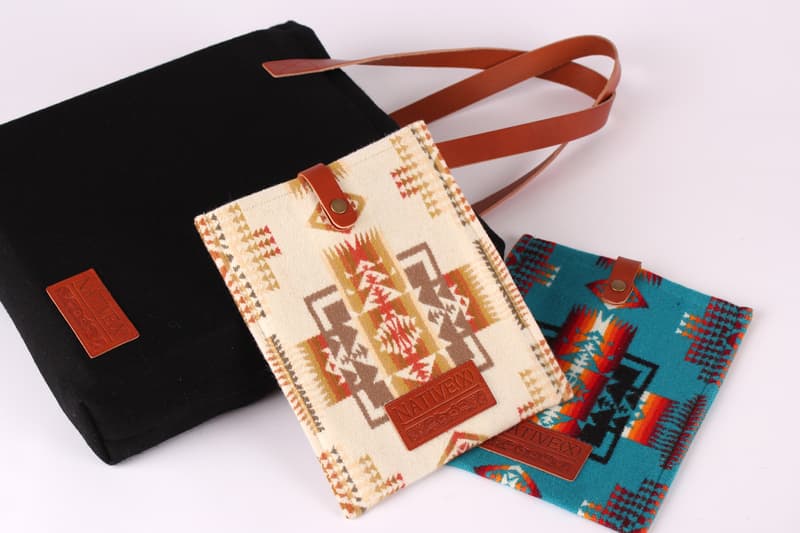 The fashion industry doesn't care that it is creating the Native aesthetic without Native American input. That "Navajo", "Native", or "Indian" pattern you love and associate with Native design was created by a non-native who has had no interaction with the Native community. People are going to say "stop being so sensitive, it's just a design," but with these patterns being so recognizable as "Native", they represent an inaccurate version of the Native aesthetic.
I've been working with Native American artists, designers, and bloggers for the past three years, and it's an understatement to say that they are frustrated with the fashion industry's lack of consideration and misappropriation of Native design. Although the practice of creating Native-inspired designs isn't illegal or racist, companies continue to release offensive collections that become PR nightmares.
Take recent controversies where Victoria Secret, Paul Frank Industries, Gap, and Urban Outfitters unknowingly released designs teetering on the edge of racist. Two prominent Native fashion bloggers, Adrienne K of Native Appropriations and Jessica Metcalfe of Beyond Buckskin, took note and rallied online protests against the companies. Victoria Secret outfitted super model, Karlie Kloss in a body-length headdress for their annual fashion show. After received thousands of Facebook comments, VS issued the statement, "We sincerely apologize as we absolutely had no intention to offend anyone." Paul Frank Industries hosted a Dream Catchin' Powow Fashion Week event themed with the stereotypical dream-catchers, headdresses, feathers, and Native drink specials. In retribution, Paul Frank apologized and agreed to collaborate with Native American designers in an upcoming collection. Gap released a tee shirt with MANIFEST DESTINY written across the chest. When asked to remove the shirt from stores and online, the iconic designer, Mark McNairy tweeted "SURVIVAL OF THE FITTEST", but soon thereafter apologized for his comment. Navajo Nation filed a trademark infringement lawsuit over Urban Outfitter's "Navajo" branded flasks and panties. It's clear that some of the biggest names in fashion lack cultural awareness and sensitivity to historical injustices committed against Native America.
However, examples of the fashion industry embracing authentic design do exist. In 2002, before the Native-inspired aesthetic became popular, Donna Karan partnered with Cochiti artist and designer, Virgil Ortiz to create fabrics inspired by his pottery. The successful runway line coupled Karan's tailoring with Virgil's black and white Cochiti design. You may be asking "what's the big deal?" Why should my Native-inspired tee or hat be influenced by a Native artist? I like to wear garments designed with authenticity and thought knowing that the location of a pocket or rivet has purpose. I take the same approach when wearing a Native patterned design– I want an authentic connection with the people who originated the aesthetic.
As the non-Native owner of NATIVE(X), a brand that helps Native artists market their designs to a larger audience, I didn't fully understand the complex historical implications when first starting the business. I intended to use fashion as a catalyst to promote cultural awareness, but overlooked the involvement of the very culture that I was attempting to create awareness around. When I first started working on the NATIVE(X) idea, a man from the Ojibwe tribe named Caleb Dunlap publicly questioned my intentions on Facebook. After a heated exchange of emails ranging from the exploitation of Native people to stereotyping Native America as one culture, we agreed that as a social business, NATIVE(X) could actually help educate and increase awareness. In hindsight, experiences like this have shaped the NATIVE(X) concept; it's a synthesis of numerous conversations with members of the Native community.
Today we sell totes,iPad sleeves and art prints as part of a collaboration with Nathaniel Wilkerson, an artist from the Gitxsan Tribe. We received Nathaniel's input on our initial design, and his artwork adorns each accessory's leather label. Even with Nathaniel's involvement, I recognize that this is not the perfect model to create Native designed fashion. However, while we work towards the goal of more Native involvement, we're also helping develop the next generation of Native designers by sponsoring art classes on reservations. Three weeks ago we held our first class on the Umatilla Indian Reservation in eastern Oregon, with 20 students learning the art of screen printing by designing their own image and printing it on a T shirt. Rather than simply labeling our own designs as "Native," NATIVE(X) endeavors to build a sustainable model for artistic economic development in Native American communities.
In October of 2012, Mac Bishop quit his marketing job at Unilever to focus on his start-up, NATIVE(X). Mac runs NATIVE(X) from his TriBeCa closet, but frequently returns to Oregon, his home state, to help manage accessory production and organize NATIVE(X)'s Sponsored Art Class.