Scaling the Concert Experience: How Artists Are Using Video and Streaming
There are few moments as exciting as when an artist appears on the stage. While it's ideally seen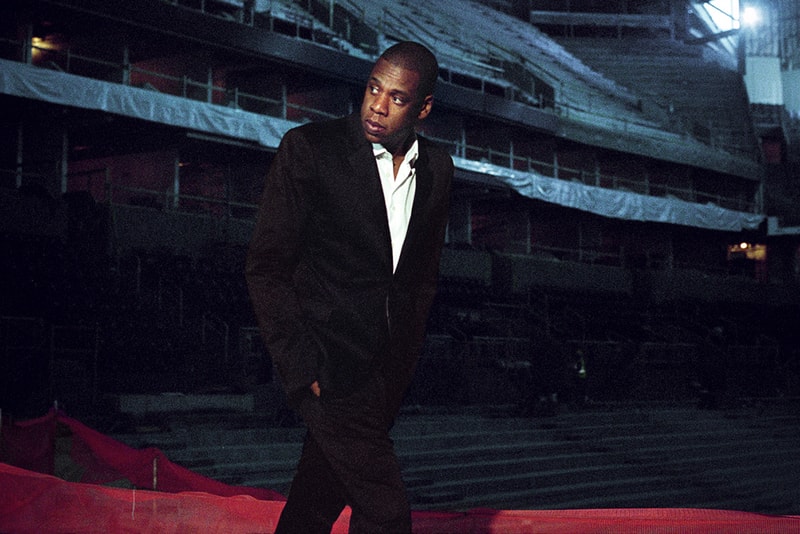 There are few moments as exciting as when an artist appears on the stage. While it's ideally seen firsthand at a concert, it's only a little less of a rush to see a performer emerging from backstage (or rising slowly from below) and hearing the audience's cheers through a video. Remember the excitement of watching the live stream of Coachella for the first time?
Music festivals first ventured into live streams a few years ago. Kanye West and Coachella did this last year. The live stream makes sense: since the organizers must go through the work of setting up the festival, they may as well film and live-stream it to reach a greater amount of people. Instead of only showing the results of their work to the thousands at the event, they can make it available to millions around the world. From a business standpoint, Coachella is sponsored, but also generates revenue from people attending shows — on ticket sales, partnerships, merchandise, and the such. They are merchants selling their work in the experienced marketplace.
According to CNET, the Coachella 2011 live stream received nearly 4 million views in the three days it was available. This kind of attention is appealing to another party that also makes the bulk of their revenue from live shows. With the growing availability of equipment and technology, musicians are now exploring live streaming as a medium to promote their own live shows.
It's hardly news to say that Jay-Z has been a pioneer in live streams: he was streaming live from SXSW, Made in America, and his final show at the Barclays Center debut. He even documented his ride to the Barclays Center on the New York City subway, which received a remarkable amount of coverage from the press. It makes sense to Jay-Z, who explains the economics of music:
"For instance, tours are the most lucrative aspect of a recording artist's career; you have a lot more control and fewer people are in your pockets as compared to album sales," writes Jay-Z in his autobiography Decoded.
"It can also be stressful beyond belief," he continues. Jay-Z then explains how touring becomes more about mental endurance and stamina, rather than just talent. This quality is extremely difficult to scale after a certain level: how can artists continue to reach a greater number of fans, and potential fans, once they've sold out the capacity of an arena or a music festival in almost any spare time that they have available?
The History of Music and Video
Musicians have constantly explored with video. For example, the Eagles did it over a decade ago when they reunited for one final show after a 14-year breakup. They recognized that it was a moment that they couldn't miss capturing.
Back in 1994, video wasn't as easily distributed. The Eagles sold the film of their live show, Hell Freezes Over, on VHS, LaserDisc and DVD. They ended up selling over 800,000 copies of this video in the United States alone.
Today, artists don't have to worry about recouping the cost of distribution. Rather than worry about DVDs, retailers and wholesalers, the only thing that it costs them is bandwidth. As a result, video serves a different purpose. Instead of trying to sell video, and make money off it, the video can be a free sample — just a sliver of a taste — of the real concert experience. Video is an extremely different medium from sound; the visual aspect is able to replicate aspects to a moment that can't be expressed purely through sound.
For example, independent musician Ryan Leslie started his journey crossing the chasm from obscurity to early adopters with his YouTube videos. There's a particularly popular video of him in the studio creating his single "Addiction"; at the time of writing, it's sitting at just over 4 million views. While the Eagles are certainly much more well-known throughout the world than Ryan Leslie at the time of writing, even they couldn't manage to hit those numbers for one of their biggest moments. This is the power of the internet.
Connecting the Dots: Concerts and Video
The unknown is interesting. The appeal of concerts, sporting events and other forms of live entertainment play on our fascination with the unknown. Each new sports game offers the underdog an opportunity to prove themselves against their opponent (no matter how improbable, the chance still exists). It offers every athlete a chance to excel. Concerts share this element:
"Every night you're in a different city, every crowd brings a different vibe, every show is subtly different – but at the same time, you have to hit the same marks night after night, find a new way to get your own energy up when you're performing the same song you did the night before," Jay-Z explains in Decoded. "When you're on tours like the ones I've done over the last decade, you're like a professional athlete, except that night after night you're the only one with the bat."
Concerts serve as the vehicle where the unexpected happens. Remember that first year of OVO Fest, when Drake brought Eminem and Jay-Z to Toronto? Remember when Jay-Z brought G.O.O.D. Music to Made in America? As a result of the spread and breadth of social media, artists will be even more rewarded with buzz for exceeding fans' expectations.
This buzz will increase the appeal of the artist's next concert or festival appearance, as people wonder to themselves, "Ooh, what will happen this time?" The demand for the experience will increase; for example, a proposal on the city of Indio's website shows that Coachella could be planning for five festival weekends next year.
The ubiquity of videos and cameras are forcing artists to move down this path. Whether they like it or not, they will get filmed. They may as well control the majority of viewers' attention by drawing them to the most attractive, high-quality videos available.
The Experience Economy Goes Mainstream
Money isn't always about an extravagant lifestyle: for many artists, it can just be about full freedom of expression. And in this case, when free video intersects with music, there is another opportunity to generate revenue. Sponsorships and product placement are a given; more importantly, for artists, it could be about selling more high-margin merchandise.
The Eagles sold an album with the same title as their video, Hell Freezes Over. It's a live recording of them at the show, and features some of their biggest hits. According to the RIAA, this album went 8x platinum in the United States. Now, the scale of the Eagles' success with their live album is not going to happen for any artist at any regular concert. Hell Freezes Over took place in a different time, when record sales weren't affected by downloads; it also marked a pivotal point in the band's life. However, it is still strong evidence that the demand for merchandise can be made.
Since the Eagles were doing the show anyway, they may as well lease some equipment, hire some coordinators, and capture the moment on audio. This turns into more than just a piece of media — it doubles as a collectible, a memento for people to reminisce on "that awesome night."
Similarly, Jay-Z sells the experience of the concert through an iTunes compilation called Live in Brooklyn. The appearance of Beyoncé in "Young Forever," the mix of "Give it to Me"/"Big Pimpin'," and the energy offered by the audience in applause and cheering are the only differences between this and buying the singles on iTunes (it currently ranks third on the album listings for Jay-Z).
"The way consumers interact with music is different now," explains Troy Carter in an interview with The Guardian. Capturing live moments opens up opportunities for guest appearances, freestyles and live improvisations to also be recorded, immortalized and available for mass consumption. The artists still need to work extremely hard. The only difference is now they can make a much greater impact, and potentially generate much more revenue for the same amount of effort.
Herbert Lui is passionate about entrepreneurship, art, and technology. In his spare time, he covers technology and startup news for Techvibes and CutEdge. If you want to connect (or heckle), please feel free to reach out on Twitter.