A Conversation with DJ Jazzy Jeff
This man needs no introduction. For almost three decades DJ Jazzy Jeff has been synonymous with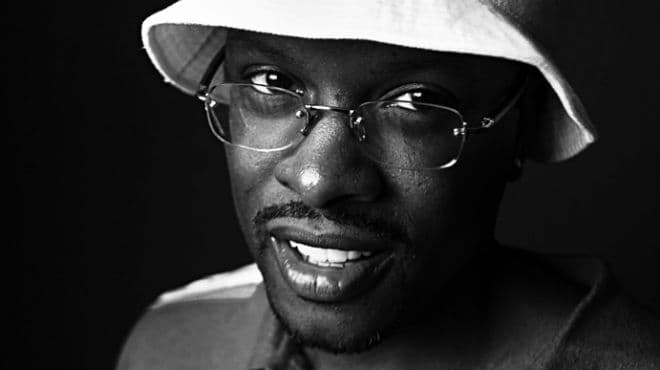 This man needs no introduction. For almost three decades DJ Jazzy Jeff has been synonymous with genuine hip-hop sounds, impressive mixtapes, Philadelphia, and yea, The Fresh Prince of Bel-Air. Hence, it comes as no surprise that we took the opportunity to chop it up with this true legend in its own right during his set at Insert Coin(s) in Las Vegas and to find about what his day-to-day business looks like, how he conceptualizes his popular Summertime mixtapes, DJ gigs, and of course Will Smith.
Are there any music projects you are currently working on right now?
I'm actually finishing up an album with a young lady from Toronto named Ayah and am mixing the album now. And I'm actually working on an album with my 13-year-old son AMIRacle, which is great. He's got a video on YouTube so check it out.
How do you conceptualize or select the tracks for the Summertime mixtapes with Mick Boogie?
Well the good thing is you have a year to come up with a playlist, so all throughout the year when I hear something that kinda reminds me of the summer I just write it down and I usually end up with about a hundred, and I just put em all in a folder and just kinda see what flows and do it from there. I already have about 50 songs for next year.
Definitely looking forward to that. Do you enjoy touring?
Um.. yea I do. I mean you kinda miss home but you definitely enjoy it, you know. Different cities, different people. You enjoy the international touring just for the culture and just, you know, those experiences. And I've been videotaping most of the stuff I've been doing so just to have that kind of footage to show people, it's great.
How do you prepare yourself for DJ gigs?
You know what, I have so much music so it's not necessarily a preparation. I think it's just, I try to come a little bit earlier to get into the vibe and just go from there. You know, I've been doing this for so long it's almost second nature but you always kinda like to, you know feel out the people and just see what kind of journey you gonna take em on.
Do you prefer big, or small, more intimate venues?
Smaller, more intimate, yea. I mean the big ones are great but the smaller ones, you know, it's a really good connection to the people so I like those. But not too small, though.
What do you think about performing at a unique venue such as here at Insert Coin(s)?
Oh, man. This is…I've never seen anything like this. I walked in, I'm confused (looks around at all the games) I don't even know if I wanna play now! But yea I mean I kinda wish that somebody would kinda take this concept and take it to more places. This is amazing.
Since we're in a video gaming atmosphere here, do you consider yourself a gamer? And if so, what are you playing right now?
I am a gamer in remission. Like, I used to be a serious gamer. The funny thing with me is I only play sports games, and I only play them in the season so I'm starting to play Madden now and looking forward to 2K13. You know, I play baseball games too, so it all depends on what the season is.
What are your thoughts on the current hip-hop landscape and the music industry in general?
Well, I don't like the music industry. I like the hip-hop landscape for the fact that it's really pushing the independents of our artists now. I like the fact that artists can kinda go on social media and get their music heard without big record labels, so I'm enjoying that part.
Favorite artists right now?
Favorite artists would have to be between Frank Ocean and Robert Glasper.
What is your typical Jazzy Jeff fan like?
Wow, um…I don't know, a lot of times they're just really good music lovers. You know the people that know me know that I like all kinds of music, like I have no prejudice when it comes to music. As long as it's good, so most of my fans are just music lovers.
Back in March, PRO-Keds announced a collaboration with you on a pair of 69ers. Any word as to when we can expect these to drop? Any other future collaborations to look out for?
The 69ers will be coming out in November and I have some more coming out in the spring.
How often do you communicate with Will Smith?
Pretty much once a month at the least. It all depends, you know a lot of times when I go to LA I'll kinda go and hang out with him. But mostly once a month, you know I'll text him every week just to find out if he's cool.
Any final words?
Just, hey man, somebody needs to open an Insert Coin(s) on the East Coast cause this is crazy! Also I got a crazy holiday mix coming out this year, too. It's only gonna be great between Thanksgiving and Christmas but you'll be able to play it at any party – your mom will be able to play it. It's a bit of everything for everyone in the holidays. And shout outs to HYPETRAK.
Interview by Peter Suh
Join Our Discussions on Discord
The HYPEBEAST Discord Server is a community where conversations on cultural topics can be taken further.