i-D Magazine: MR PORTER x Acne 2012 Fall/Winter Capsule Collection
Launching this week, MR PORTER present their eveningwear capsule collection with Acne. Setting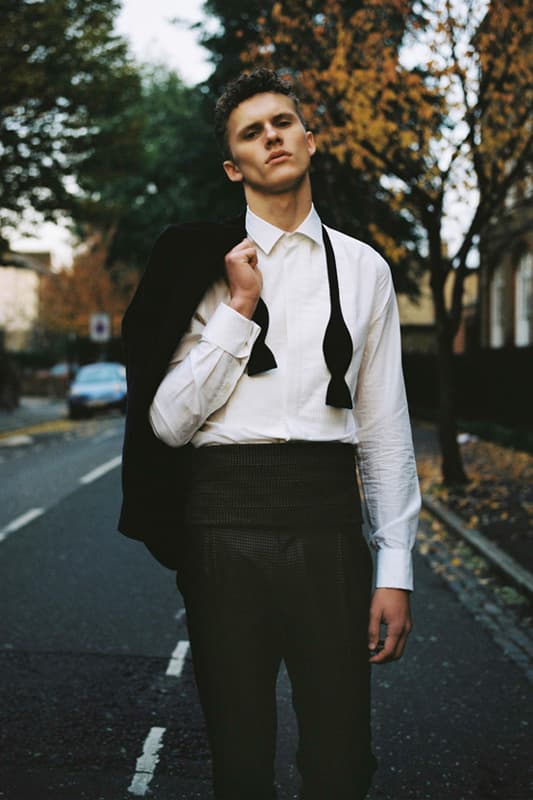 1 of 5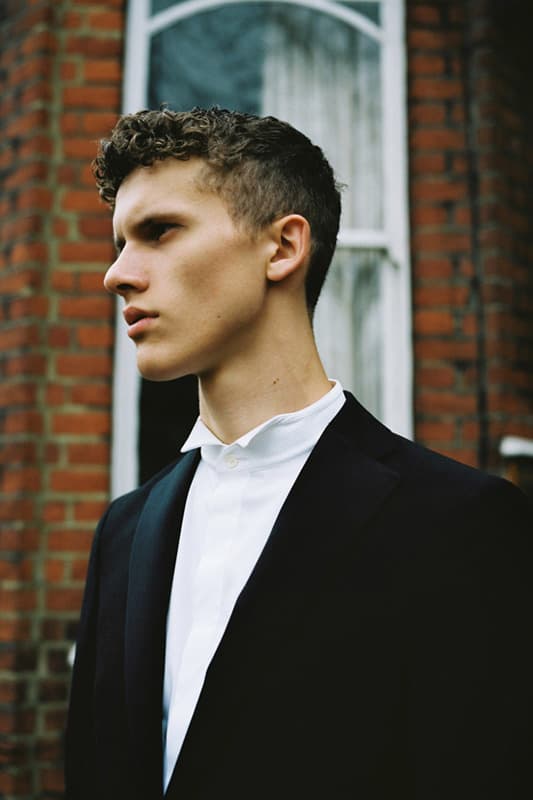 2 of 5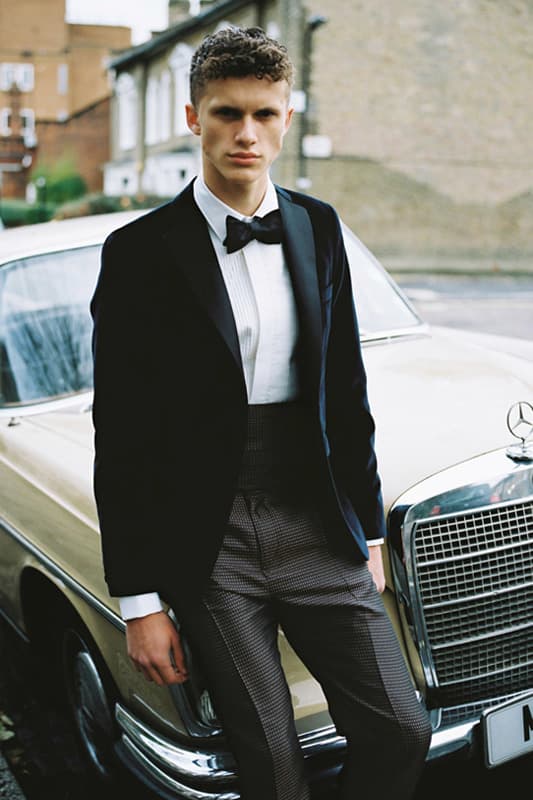 3 of 5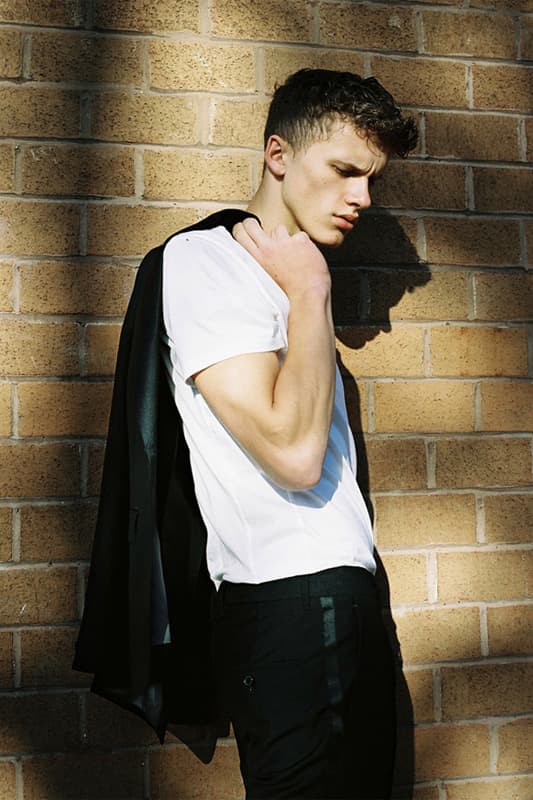 4 of 5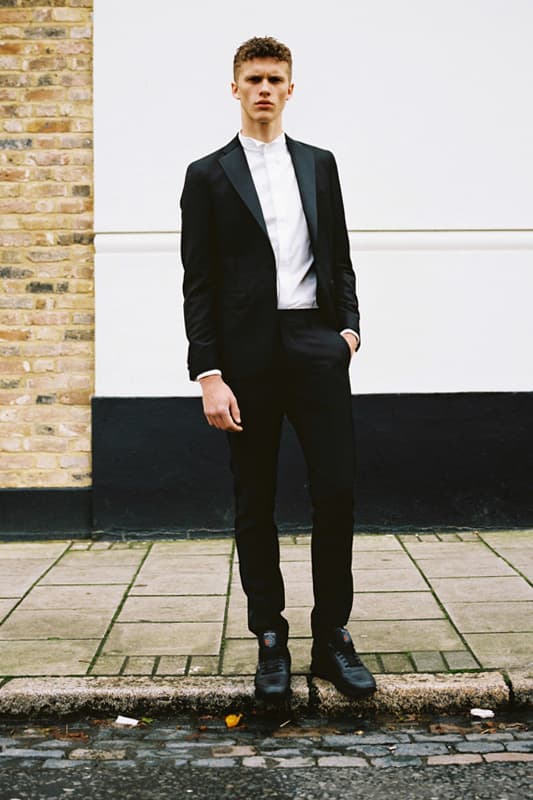 5 of 5
Launching this week, MR PORTER present their eveningwear capsule collection with Acne. Setting their sights on the classic black tie ensemble, the Sweden meets Britain collaboration points to the outfit as "the little black dress for men." In support of the effort, i-D Magazine shot the collection – spotlighting everything from a velvet tuxedo to bow ties and shoes. In addition, the publication caught up with MR PORTER buyer Sam Lobban to discuss the capsule. While choice excerpts appear below, the entire interview can be read here.
Who came up with the idea to do the capsule collection?
It came about from a conversation in the Acne Paris showroom, during our AW12 appointment. We wanted to do something special together, and the idea of Acne's take on traditional eveningwear was really exciting. The return of the tuxedo and chic formal dressing feels very right for this winter, and we wanted to do something with Acne's trademark cool, sophisticated but easy aesthetic.
Why are MR PORTER and Acne such a good team?
I think Acne and MR PORTER conceptually and aesthetically work amazingly well together – we share the same ideals about menswear as wearable, masculine clothing but with a very real point of interest. Acne make clothes that any guy can wear, but with massive attention to detail and putting their own slant on things.
Why does Acne lend itself so well to eveningwear?
Eveningwear is at once very masculine but with touches of femininity. A guy in a full tux, going to a black tie event is a very traditional masculine image but really in its luxuriousness it has an element of peacockish dandy. Acne are very much about taking very traditional points of menswear and adding touches of femininity and flair. The masculinity is in the confidence in dressing, rather than directly in the clothing.
How was the working process?
I worked super closely with Martin Gjesing in Acne's sales and Christoffer Lundman, the Head of Menswear Design, and of course Jonny Johansson oversees everything Acne put out creatively and was very much involved in the project.
Are we seeing an end to men renting their tuxedos?
Men are taking note of every aspect of their style now, and the idea of renting a tuxedo doesn't really fit into that. In a very formal and special situation, which deems you to look your best, guys want to be in control of this and are definitely investing as such. I don't think reading 'black tie' on an invite means, "I'll just rent whatever I can find."