HYPETRAK: Miguel - Soul Redefined
HYPETRAK recently caught up with soulful crooner Miguel on the heels of his most recent success -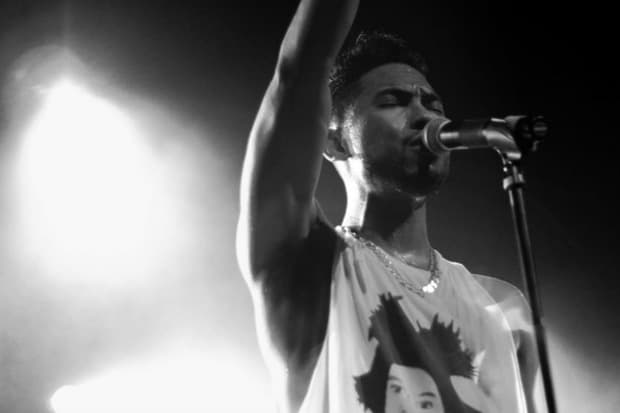 HYPETRAK recently caught up with soulful crooner Miguel on the heels of his most recent success – having secured the #1 spot on Billboard's R&B/Hip-Hop charts with his latest hit "Adorn." A far cry from his initial debut All I Want Is You – which was critically-praised yet not commercially potent – Miguel opens up about his latest and greatest record to date Kaleidoscope Dream. While choice excerpts appear below, the entire interview that runs the gamut from aspirations to legacies can be read here.
What is the main source of influence behind your music?


My biggest influence is the need to express myself. I think in regular, everyday interaction, I'm less apt to expressing how I feel about something. I'm a lot more guarded, a lot more filtered at times, and music being a creative medium is probably the place where I feel where I can just say whatever the fuck I think. I just express what I'm feeling with no filter, no pretense, no repercussion. It's just me and my thoughts. My father playing the guitar were some of my earliest recollections with music; the first times hearing some of the jazz standards my mom would play, my father playing The Beatles, George Clinton's Funkadelic. As I got older, there was a lot of soulful music in my life as well, listening Tony! Toni! Toné!, Boyz II Men, The Temptations. Motown was a hit at home and that's where it really began. The soul in that music was what really made me feel I can. So I wanted to create the same kind of music that moved those types of emotions in people the same way it moved me.
How would you compare the Miguel from All I Want Is You to the Miguel from Kaleidoscope Dream?


I think the biggest difference is I'm studier as a person. My desire to take risks and being comfortable enough to show people what I'm hearing in my head. Being as true to my lifestyle as possible, and I would credit that to just being comfortable with myself.

What has helped create the overall style of songs you've written?


I think it's those certain experiences in life that move me. The places, the conversations, the kind of people I surround myself with. Life is a lot about sensibilities, and I think the art form is reflective of life, so I ask myself "why shouldn't the music I make mirror my lifestyle?" The answer to that is there is no reason why it shouldn't – the reason is why it should. My lifestyle isn't to pop bottles, take my shirt off, candles lit, in the bedroom cookie cutter shit. It's just not how I live. I've kind of walked that fine line of being a little bit of hip-hop, being a little bit of rock, but always remaining soulful. That's what it's all about and it's where it all comes from, and it especially takes precedence in my new album. It's a projection of my life and the reality of who I am.

Do you ever find your music influencing other aspects of your life, such as fashion?


More than ever now, it all makes sense together. I feel everything I do aesthetically is what I would do whether there are cameras on me or not. It's who I am, it's natural. But I just think across the board – everything one does, it all has to make sense because if it doesn't that's when people can read through the bullshit.
What makes you feel most at home?


I feel most at home in a leather biker jacket, or in my fucking bed, with my girl (laughs). And as long as I have my biker jacket I'll be good! If not working, it makes me really happy to spend time with my family and my girl. Real simple.