HYPETRAK TV: YADi – "Guillotine" & "Jericho" (Live)
Performing live at London's Fish Factory Studios, HYPETRAK TV was privileged to catch singer YADi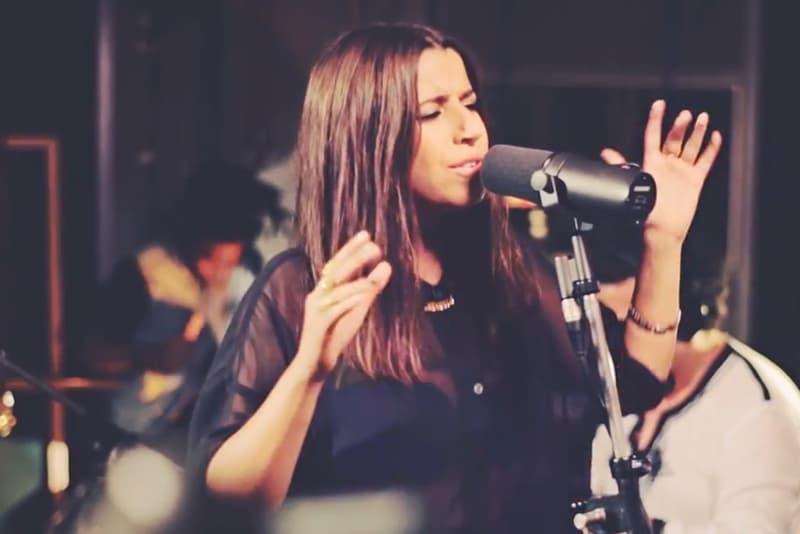 Performing live at London's Fish Factory Studios, HYPETRAK TV was privileged to catch singer YADi belt-out both "Guillotine" and "Jericho" – backed by a number of Algerian musicians armed with instruments like the oud and darbuka. It precedes her upcoming Live EP which consists of four songs – including her new single "Blow" – with a full-length album expected in 2013. In addition, HYPETRAK also had the opportunity to speak with YADi about her multicultural background and how her upbringing shaped her sound.
YADi – Guillotine (Live)
YADi – Jericho (Live)
You have a multicultural background that fuses into your music. Hence, could you assist us in describing your signature sound?
This is arguably the hardest question for me to answer simply due to the fact that my influences vary and come from all around the world. If I would have to narrow it down to one single term, I'd have to go with experimental pop. Even this is not 100% accurate, let's say it's experimental pop in process as I am constantly searching for new sounds and experimental approaches to music. It's very drum and rhythm-led. It is inspired by a lot of African music, like Malian, Senegalese, Algerian but also Bulgarian sounds. I am trying to work out ways to fuse these inspirations with my own music. I also have a relatively high pop sensibility as I try to create catchy and interesting melodies. Blending these elements and forming memorable music requires quite a great understanding of music.
In addition, I am inspired by the people that I work with. And I am lucky to be able to work with such talented producers like Doc McKinney, Johan Karlberg, Ariel Rechtshaid use different textures, for instance I like treating instruments in interesting ways. Like I try to take a guitar sound and transform it to the extent that it sounds completely different. Something different happens each time you're in the room with a different producer.
Your live session is the perfect teaser for your upcoming full-length debut. How did it come about? Why did you choose these two songs in particular and why did you work with Algerian musicians?
I've always been impressed by music from all around the world. In this case I wanted to explore Algerian sounds and rhythms to explore my heritage. My father is Algerian, so I grew up listening to music from there. I thought it would be interesting to meet Algerian players and see how they play my songs and if it blends in with the way I interpret Algerian music and my music. I've met these guys at a drum festivals a few years ago in London. I went along with my collaborator and drummer Chris Hutchings to hang out with them. We had a great night together, playing each others music and dissected bare rhythms and started to build from. It worked out quite well.
YADi – Guillotine [Doc Mckinney Remix] (Live)
YADi – Jericho (Live EP)