Sneaking Into Fashion with Gary Warnett
A self-described hip-hop, film and sneaker obsessive, Gary Warnett recently sat down for a brief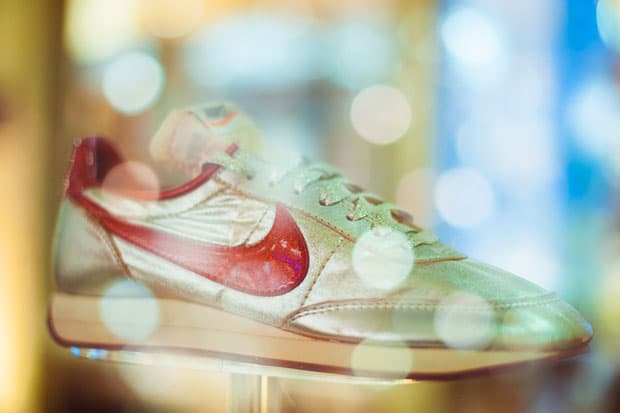 A self-described hip-hop, film and sneaker obsessive, Gary Warnett recently sat down for a brief one-on-one with Port Magazine. One of the minds behind renowned UK-based retailer Crooked Tongues and a freelance veteran who has worked regularly with the likes of Nike, Arc'teryx Veilance, Dazed & Confused and more, Warnett is widely considered to be one of the foremost sneaker historians in the industry. Focusing on his lifelong love affair with footwear, the London-based publication's David Hellqvist picked Warnett's brain for thoughts on the start of his obsession, major and indie footwear brands, the sneaker's adoption by high-end fashion, and the seemingly endless hype surrounding limited edition releases. Choice excerpts appear below while the entirety of the interview can be read here.
What's your personal relationship to trainers?
I have a personal relationship with shoes having grown up preoccupied with them as a fan of skateboarding, hip-hop and a few other sub-cultures in which they hold a certain position as objects-of-desire, rather than just being a sporting thing. I never really used them for their true performance purpose. I guess showing off in them was a different kind of performance. I also think growing up in a golden era of design helped. I don't think I'm alone in feeling that affinity with them. I don't clean mine after every wear or stack them carefully — I just amass them. I am emotionally attached to those sub-cultures, but not the shoes.

Tell me about that experience of opening a box when you're excited about something…
I think, like anything, there's a certain joy in waiting, saving and getting the object home. As a kid I'd stare at my Air Flights before I went to bed and when I woke up! I have a concern that a decline in build quality and packaging — and I appreciate that sustainability plays a part in certain cutbacks — can kill that post-purchase joy. I still believe that while a lightweight running shoe is actually a good thing in terms of performance, we have a prehistoric instinct wherein we judge monetary worth by weight. I worry that kids queuing for days before a release might feel a little empty on getting home with their buy — whereas I wasn't aware of what was coming next, the new generation know exactly what comes next and often feel that they "need" it. It must be a little stressful.

What do you think is the reason for trainers going from being a streetwear staple to being such a big part of luxury high-end fashion?
At the core, everybody likes trainers and owns a few pairs. The designs might seem normal now, but look at a Superstar or Air Max 1 — they're very avant-garde. I think the trainers in recent shoots in the fashion press and the big brands smartly courting those brands made a difference too.
Photography: Morgan O'Donovan